The Roof Repair Guide: What to Expect
Homeownership comes with many responsibilities. On top of making monthly mortgage payments, you must deal with the occasional hassles of renovations and repairs, including keeping a quality roof over your head.
When something goes wrong with your roof, it can feel like the sky is falling in on you. Whether you need a new roof now or are looking to improve the one you have, there are aspects of roof repair you should understand. In this guide, you'll learn everything you need to know about roof repair costs, replacement options, and signs of decline.
Signs of Roof Damage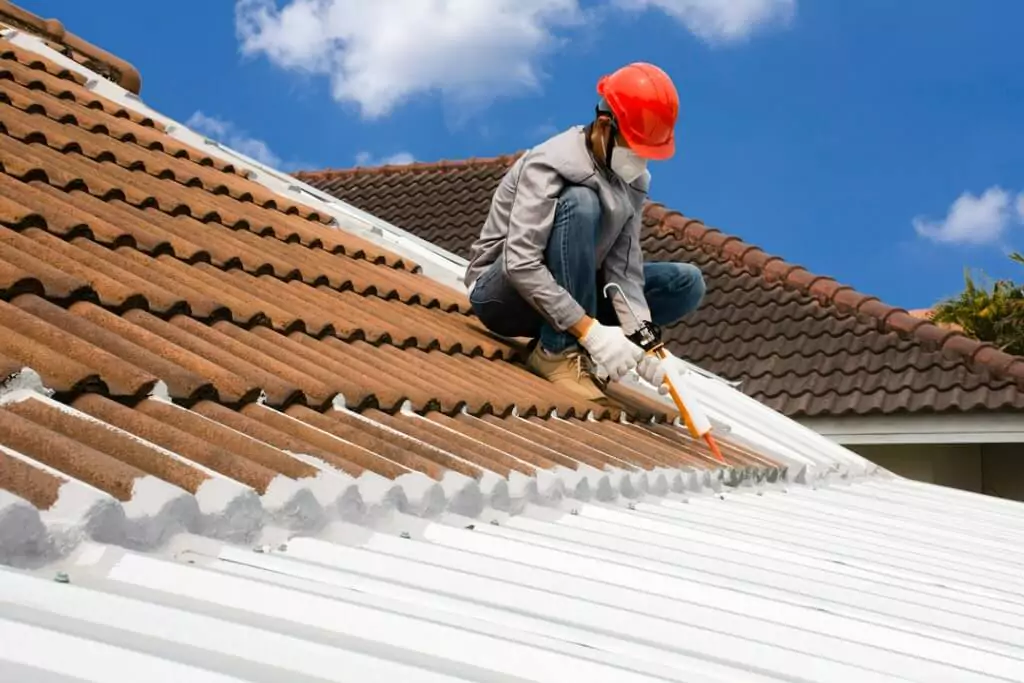 Source: workwave.com
The first step in calculating costs for roof repairs and replacements is to watch for indicators that signify damage. Since your roof is subject to wear and tear, it's crucial to remain alert for any significant changes to avoid unnecessary expenses. Here are common issues of which to be aware.
Damaged or Missing Shingles
If your roof is missing asphalt shingles, it's a strong indicator that it's past time for a roof repair or replacement. It may also mean your shingles were improperly installed.
Interior Leaks
Water dripping inside your home, like in your attic, is a strong signal you've got a roof leak. The best way to minimize this concern is to constantly monitor your home's interior. Inspect your attic for moisture, mold, or dark areas. You can also schedule roofing inspections so a qualified professional can address the issue.
Clogged Gutters
After a heavy rainstorm, rain may carry aging shingle material into your gutters, clogging your system. Without proper preventative maintenance, your gutters can't direct water away from your roof and home. Inspect your gutters and repair them if necessary.
Sagging Roof
Examine your roof and see if you can spot any water damage or a broken rafter. Depending on the extent of the problem, you might need a simple repair service. However, if you notice sagging in multiple areas on your roof, it might be time for a complete upgrade.
Improper Ventilation
Poor attic ventilation can also result in roof damage. A poorly ventilated attic can result in excessive moisture and damaging leaks. Examine the underside of your roof deck for condensation. A qualified professional should be able to assess the cause of your ventilation issues and make necessary modifications to keep air circulating.
How Much Does It Cost to Repair a Roof?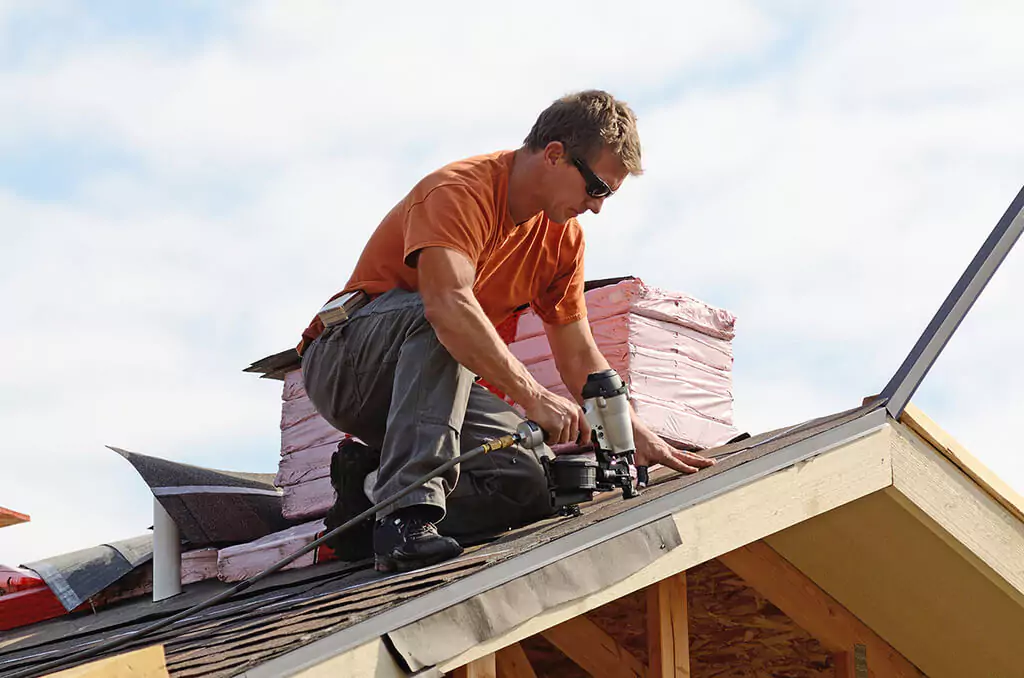 Source: insurancejournal.com
There's no exact estimate for roof repair costs, though the national average is $767. The total price can fluctuate for several reasons. Sometimes, you might find yourself dealing with an inexpensive, quick fix. In other situations, you may face an expensive and lengthy repair.
Let's look closely at common factors that can alter your estimates. 
Type of Materials
Roof repair costs can vary drastically depending on the type of roof and components needed. For example, if you're adding luxury roofing shingles, you'll pay around $950 per square foot. However, you'll opt for shingles with better protection and a layered design that helps your roof stand out.
Damage Severity
Unsurprisingly, the extent of your damage can raise your roof repair costs. The average cost for repairing downspouts that don't drain properly is around $200. Metal roof repairs can be as high as $2,900. Since extreme temperatures can affect roofing materials, fasteners may become loose on metal roofs, resulting in rust and deterioration.
Labor 
You may not be a do-it-yourselfer and choose to hire contractors. If so, you'll need to account for labor expenses. Quotes fluctuate for several reasons, including the difficulty of a project, how much material you need, and the location of your home. Expect these numbers to make up a significant portion of your total costs.
You can save some money if you choose to take on a renovation project yourself. Just ensure you take extra precautions to avoid potential injuries.
Time of Year
Depending on the season, you might have to pay more. A great example is when you're hiring contractors in the winter. If you're looking to replace your roof in the winter, the job will be more difficult as workers deal with extreme weather conditions.
How Much Does It Cost to Replace a Roof?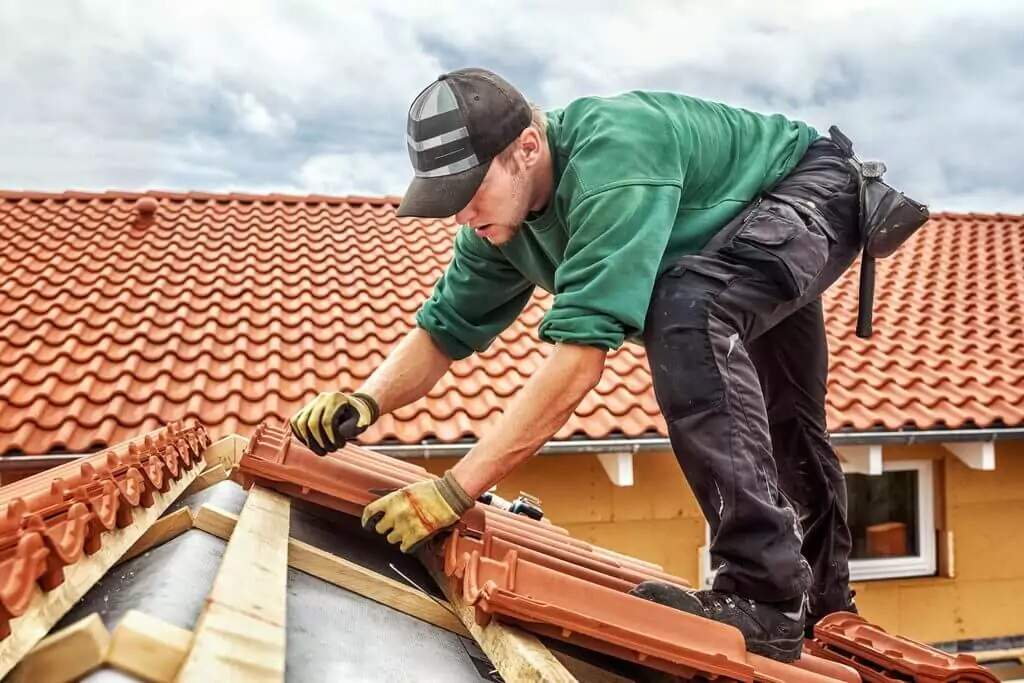 Source: americaschoiceroofing.com
Replacing an entire roof might be more cost-effective than dealing with roof repair costs. Roof replacement makes more sense when you're hoping to extend the lifespan of your roof while avoiding long-term problems. Here's what you need to know about replacement costs.
Depends on the Type of Roof
The type of roof you're aiming to upgrade to will affect your overall budget. Replacing a roof with asphalt shingles, the most popular material, costs between $5,352 and $10,830. On the other hand, using copper roofing material can run much higher. The upside to a copper roof is that you'll select an extravagant, much more durable option than traditional roofing.
Roof Size
The bigger your roof is, the higher the final cost. Smaller roofs are easier for contractors to replace and manage. Roof size plays a role in the cost of supplies, permits, and labor.
When determining final estimates, you must know the number of planes your roof has. A plane is the flat area of a roof at an angle. Replacing a complex roof with more than 12 planes typically costs more than a roof with six or fewer planes.
Permits 
If you're planning on replacing your entire roof, don't be surprised if you face permit requirements. In most cases, you'll likely need to apply for a permit so municipal inspectors can determine adherence to local codes and safe installation.
Homeowner's Insurance
Never underestimate the power of homeowner's insurance. Coverage can become a lifesaver when you face weather-related disasters like hurricanes, tornadoes, or flash floods. 
Roof replacement coverage depends on several factors, including whether or not your roof is under 20 years of age. You may also be denied coverage if your roof simply deteriorates over time.
Pay Close Attention to Your Roof
It can be easy to put off necessary repairs and replacements when facing roof repair and replacement costs. However, with regular maintenance, the right professionals, and planning, you can preserve your home's structural components and possibly save thousands of dollars. 
Remember, no project is worth putting off, especially concerning homeownership.