Roofs are an important part of any home, and proper care and maintenance are essential to keeping your roof in good condition. As a homeowner, you are likely to have questions about roofing materials and what products are best for your home. Today's blog from the team at Roof Master will explore the differences between roof underlayment and tar paper, and discuss which option is best for your needs.
Roof Underlayment Vs Tar Paper
Here's all of the information that you need to know about roof underlayment vs tar paper:
What Is Roof Underlayment?
Homeowners often ask about roof underlayment and its purpose. Simply put, roof underlayment is a water-resistant or waterproof material that is installed on the roof deck before the installation of shingles. Its purpose is to protect the roof deck from water damage in the event that shingles are blown off during a severe storm.
In addition, roof underlayment can also help to prevent leaks around chimneys and vents. When appropriately installed, roof underlayment can provide additional protection for your home.
What Is Tar Paper?
Tar paper is a heavy-duty paper used as a barrier between the shingles and the roof deck. The tar paper prevents water and moisture from seeping through to the roof deck, which could cause the deck to rot.
Furthermore, tar paper provides an additional layer of protection against wind-driven rain and snow. When appropriately installed, tar paper can help prolong your roof's life and protect your home from weather damage.
How to Know If You Need a New Roof Underlayment or Tar Paper
If you're a homeowner, then you know there are a few things you need to keep up on in order to maintain your home. One of those is your roof.
Your roof protects your home from the elements, so it's important to make sure it's in good condition. Part of keeping your rooftop in good condition is making sure that the underlayment or tar paper is in good shape. So, how do you know if you need a new roof underlayment or tar paper?
Here are a handful of things to look for that may indicate it's time for a replacement:
Damage to the existing material: If you notice any cracks, tears, or holes in the underlayment or tar paper, it's time for a replacement. This damage can allow water to seep through and cause severe damage to your home.
Age of the material: Most underlayment and tar paper has a lifespan of around 20 years. If your roof is approaching the 20-year mark, it's a good idea to have it inspected by a professional to see if a replacement is necessary.
Signs of leakage: If you see any signs of leaks in your home, such as water stains on the ceiling, it's likely that your roof underlayment or tar paper is no longer doing its job as it should. Investing in a replacement will help to prevent further water damage from occurring.
If you're unsure whether you need a new roof underlayment or tar paper, it's always best to consult with a professional. A trained professional can inspect your rooftop and let you know if a replacement is necessary.
How to Install a New Roof Underlayment or Tar Paper
Installing a new roof underlayment is an important part of any roof replacement project. Properly installing a new roof underlayment can help protect your home from water damage and improve the overall performance of your roof.
If you are thinking about replacing your rooftop, be sure to follow these steps to install your new roof underlayment!
Step #1 — Begin by removing any old tar paper or other material from the roof deck. Be sure to clean up any nails or debris as well.
Step #2 — Next, roll out a layer of new tar paper over the entire deck. Make sure that the edges are overlapped and that there are no gaps.
Step #3 — Once the tar paper is in place, you can install the shingles according to the manufacturer's instructions.
By taking these simple steps, you can help to extend the life of your roof and protect your home from water damage.
The Benefits of Using a Reputable Roofing Service for Your Roofing Needs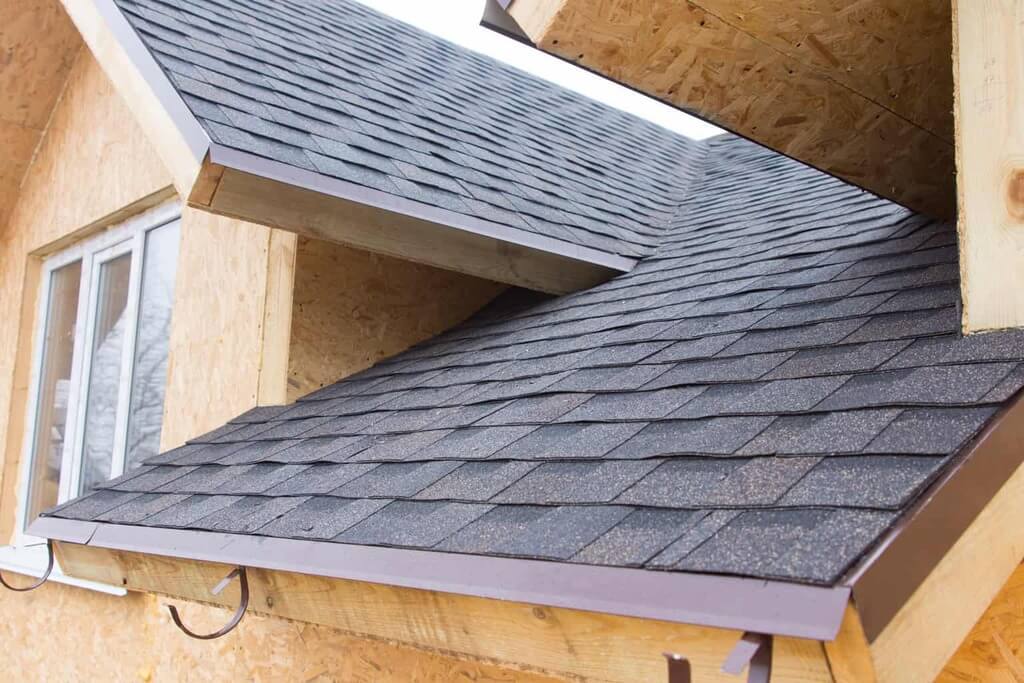 You may be asking yourself if it's really worth it to team up with a professional roofing service. After all, with so many do-it-yourself options available, it can be tempting to simply handle the roofing repairs and maintenance on your own.
However, there are several compelling reasons to use a professional roofing service instead. For one thing, professional roofers have the experience and expertise necessary to properly assess the condition of your rooftop and identify any potential issues. In addition, they have access to high-quality materials and equipment that can make a big difference in the quality of your roofing repairs and installations. 
Finally, professional roofers typically offer warranties on their work, which can give you peace of mind in knowing that your investment is protected. When it comes to the quality of your roof, don't take chances – team up with a reputable, professional roofing service instead.