Managing an apartment requires you to spend most of your time and energy. You need to ensure everyone within the apartment building follows the rules and lives comfortably. However, a time will come when issues will start happening around the apartment. One area of your apartment building that will experience issues is the roof. Roofing damage can happen for a lot of reasons, such as harsh weather or lack of maintenance. You should take care of your apartment's roof regularly to avoid serious roofing problems. If you think you don't need to focus on taking care of your roof, you can find several reasons that make roof replacement and repair important.
1. Keep Your Roof Drainage System Durable
Your roof needs its water drainage system to prevent rainwater from being stagnant. Letting water stay on the roof for days or weeks can cause extensive roof damage. The water can damage the material and find its way inside the apartment building, causing more building problems that'll require other contractors to step in and fix them.
You can hire expert roofing contractors to inspect the roof to determine if they need to replace it or do repairs. Usually, your roof gutters can encounter issues preventing them from diverting rainwater into a drainage system. It's an easy issue for roofing contractors to resolve since they don't have to replace the entire roofing. 
2. Save More Money
The main reason to replace or repair your apartment roofing is to save money in the long run. Repairing the same roofing issue for months can deplete your building budget significantly. The best option you have to avoid spending on monthly roofing repairs is to replace it with a better, more durable one.
You might encounter issues with your new roof because of unforeseen situations like harsh winds that hurled branches and sticks to the roof. You don't necessarily have to replace it right away because you can fix those problems by contacting a roofing contractor to conduct the necessary repairs and maintenance.
Roofing maintenance is also an ideal choice because you eliminate issues that could grow bigger when left unattended for a long time. You can talk with your roofing contractor and set up a schedule for the roofing maintenance and repairs. Remember that fixing roofing issues right away will prevent you from doing extensive work in the long run.
3. Maintain a Healthy Apartment Roof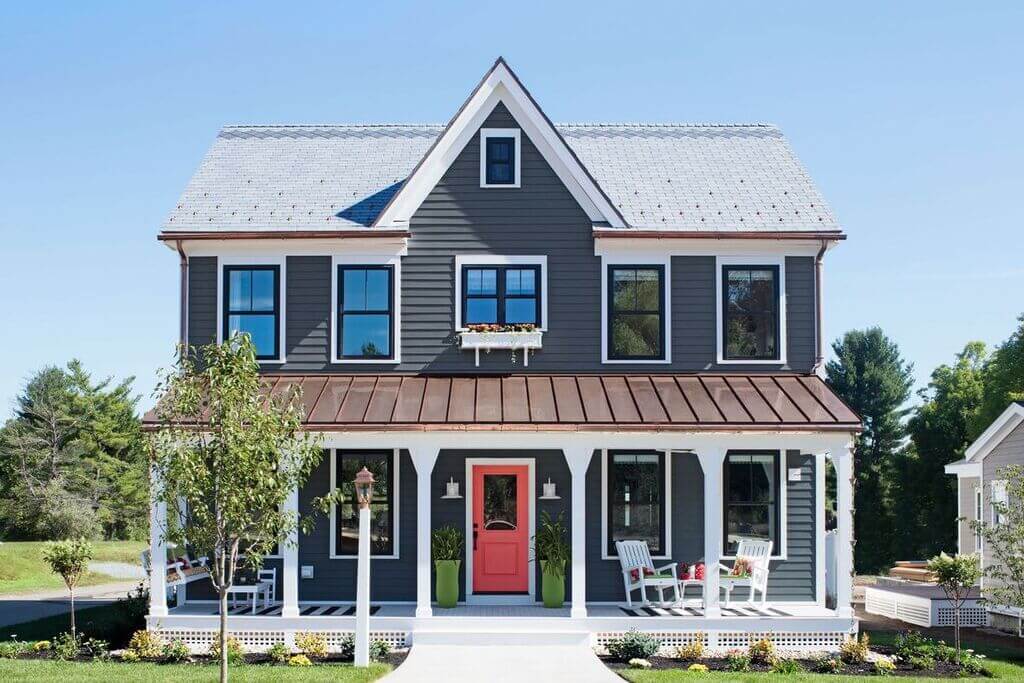 One good reason that makes roof replacement and repairs essential is you can rely on your roof to hold out for a long time. If you situate your building in an area that experiences extreme weather in most months, your apartment will need a solid and sturdy roof to protect tenants from the harsh weather elements.
4. Avoid Apartment Disturbances
You might have apartment tenants that need a quiet building because they're working or studying. You can't give them peace when you have roofing contractors always on the roof doing repairs. A proper apartment roof shouldn't receive monthly repairs as it can disturb the entire building.
Expect to gain tons of complaints from apartment tenants because of the contractors walking on the roof, nailing, and making too much noise. If you care for the people around the building, replace your damaged apartment roof with a new one to eliminate monthly repairs. You should also add more features to your roof,like security roof hatches, to provide easier entry for roofing contractors and maintenance personnel.
5. Prevent Potential Injuries and Accidents
A decaying roof can cause potential accidents and injuries to people around the building. One accident many people encountered was when rusted roof gutters fell and hit a person's head. The roof gutter's weight and rust can become a severe health risk to anyone, so your roofing contractor should repair roofing issues as early as possible.
Roofing contractors can also run into accidents when they work on an apartment roof with severe problems. You need to hire a professional with tons of roof repair experience to ensure no injuries happen.
6. Provide Better Apartment Aesthetics
You have to focus on your building's appearance to attract more building tenants into renting an apartment room. You can achieve quality building aesthetics by replacing your old roof with a new one. The roof's appearance can positively impact by letting people know that you care for the building.
7. Improve Building Energy-Efficiency
You can find several roofing materials that can achieve apartment building energy efficiency. Many building owners want to reduce electricity consumption to save them tons of money in utility bills. Your apartment tenants can also benefit from the low energy bills because of your energy-efficient roof.
Apartment roofs can become a problem if you don't know how to maintain them the right way. A simple repair won't work most of the time, so your only option is to replace it with a new one. You should have no recurring repairs by the time your roofing contractors install the new roof.