One of the first things that people are going to see when they approach your home is the roof. It has an immediate visual impact and is typically the first impression. Your roof is also the most important factor in securing your home against the elements. Having established the importance of your roof, let's move on to why an asphalt shingle roofing is your best option.
Ease of Installation
Not all types of shingles are equal when it comes to installation. Some are notoriously trickier than others to install. You may be thinking, "That's the roofing contractor's problem, not mine."
Wrong. If an installation is difficult and therefore more time-consuming, the cost of the installation will rise, and you may be without a functioning roof for longer.
Asphalt shingles are easier to install than other types of shingles and therefore will take less time. As the most popular type of shingle in North America, asphalt shingles benefit from lower production costs and lower installation costs, as roofers are more familiar with working with asphalt shingles.
Good for Your Pocket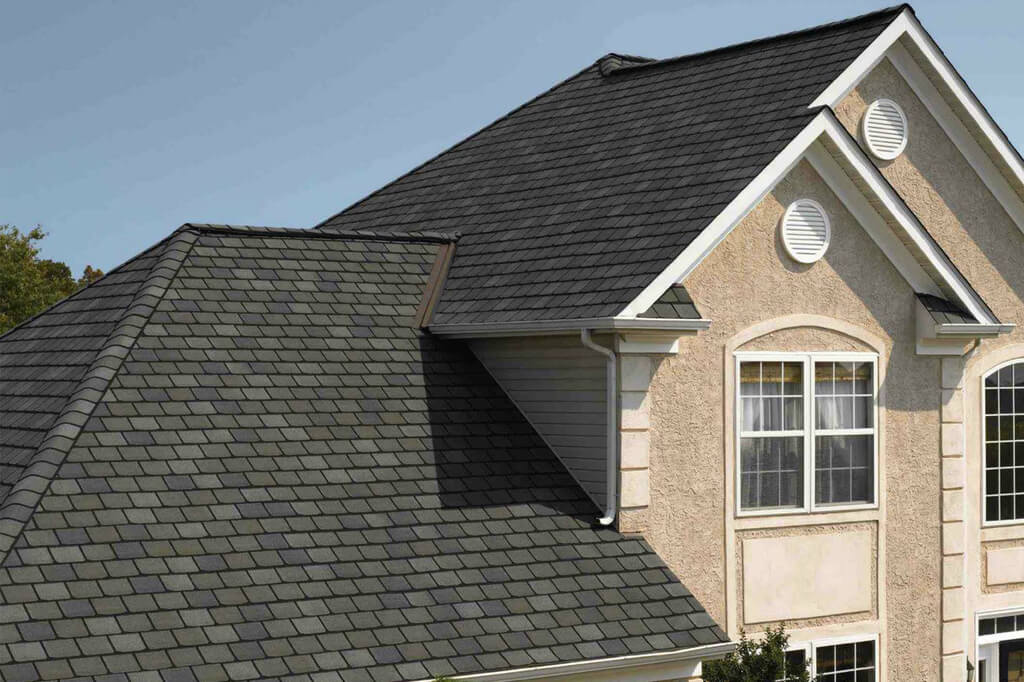 If you compare the different types of roof shingles, made from a variety of materials, some are a lot more energy-efficient than others.
Of course, roof shingles are not powered so they do not directly use electricity, but the type of shingles will have a direct impact on the cost of keeping a home cooler or warmer, depending on the season.
Asphalt shingles certified by Energy-Star can also receive a tax rebate that equals 10% of the cost of materials. These asphalt shingles are more reflective than traditional ones.
Friendly to the Environment
An issue with roof shingles is when they finish their working life. Asphalt roof shingles are now recycling and turned into asphalt roadways and paths. This reduces the number of shingles that add to landfills.
The majority of waste is comprising of old shingles torn from roofs during reroofing.
There used to be a time when asphalt factories churned out noxious fumes, and this led to a perception that asphalt shingles were bad for the environment. Those days have passed, and the EPA no longer includes asphalt factories on its list of major polluters.
Because asphalt shingles are made right across the country, due to their popularity. The shingles rarely transport far to their destination thus reducing transport-related pollution.
Longer Life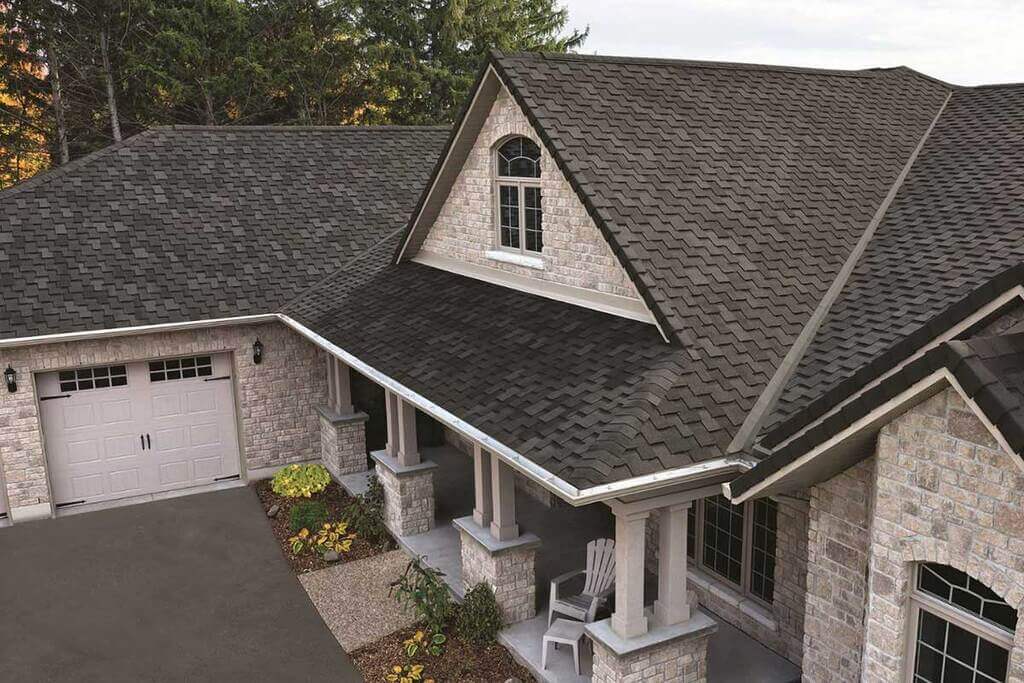 Claude McGavic, an expert on the topic, and executive director of The NAHI (National Association of Home Inspectors) has said that asphalt shingle roofs should last between 20 to 30 years. TECHNONICOLs roofing shingles last 50-60 years. The factor that will have the most impact on the lifespan of your roof is how well it maintains. There are five tell-tale signs that it is time to replace an asphalt roof:
Missing granules – patches on a shingle will look lighter or darker.
Curling shingles.
Lots of green moss.
Shingles that have been blown off the roof.
The age of the roof.
Durability
The most popular roofing available in the USA today is the asphalt shingle roof. They are made of a base mat, a layer of waterproof asphalt, coated in ceramic granules.
All roofing materials will require regular maintenance and asphalt is no different. Roofs can be damaged by wind, sun, rain, and hail, but it is not only the weather that can damage a roof, fungus or algae growth, debris from plants and trees, can also have a negative impact.
If asphalt roofs go unrepaired there will most certainly be a negative impact on the durability of the roof,
Of course, installing quality asphalt shingles will make a huge difference in durability. It is essential to go to a specialist, such as TECHNONICOL to purchase quality roofing.
Choosing a Roof Is a Major Decision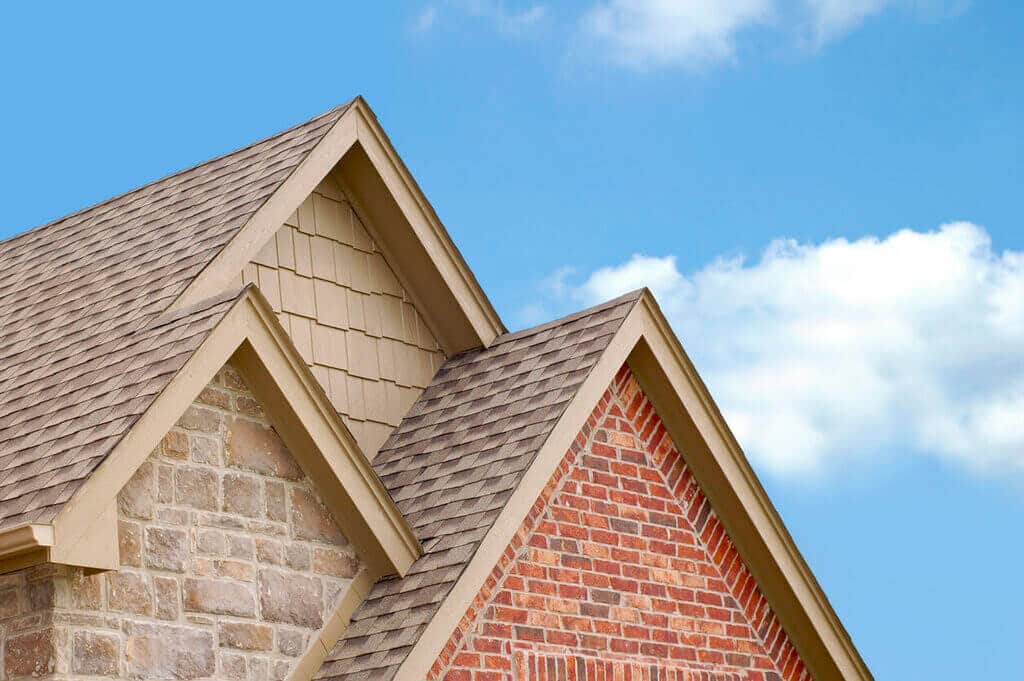 Choosing a roof that is constructing from the right materials is the first consideration when choosing a new roof.
When making this decision you will be considering durability, lifespan, curb appeal, and energy efficiency in addition to affordability. Roof replacement is no small undertaking and homeowners need to make informed choices.
In this article, we take a look at asphalt shingles and establish that they are by far the most popular choice. That popularity is not because of fashion or marketing campaigns, it is the most popular choice because that type of roofing ticks the most boxes when people consider what they need from a new roof.
Asphalt shingles are also easier to maintain because of their popularity, there is no shortage of people qualified to maintain them who have a deep understanding of their usage. This is not always the case with other types of roofing.
Discover More: