10 Design Tips for Small Homes
When it comes to home size, more and more people are downsizing. Large suburban homes are becoming a thing of the past while smaller apartment flats and tiny homes are trending upwards.
 An often overlooked aspect of living in a more condensed space is the challenge of interior design. Design can make or break whether your home appears as a large, breathable living space or if it actually looks, well, "tiny". Whether you are following the trend of downsizing or just moving into your first apartment, we've created a list of ten interior design tips focused on making the best of a smaller home.
Colors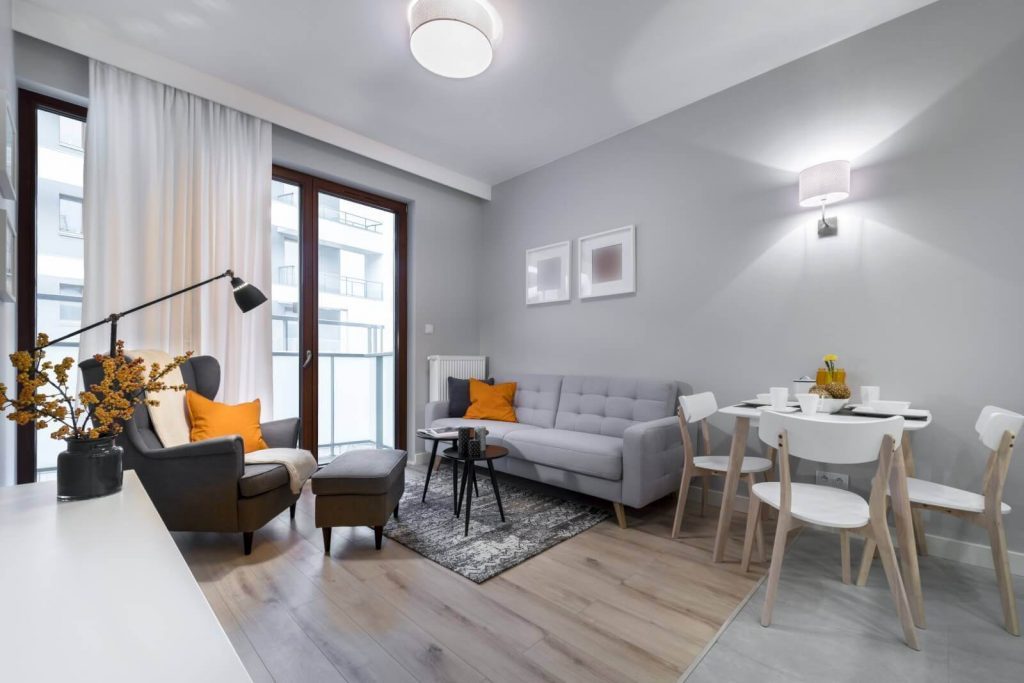 Source: zillowstatic.com
Stick with light or neutral colors with a touch of something bolder to best enhance the look of a small space. Using white in your home is particularly effective in making it feel larger than it is. If you choose to go bold with your colors, be sure to stick to a cohesive theme of just a few different color options. You should try to avoid using a wide variety of bold colors as this can overwhelm a small space causing it to feel more condensed.  
Also Read: The Best Impressive Small House Design From Inside
Vertical Space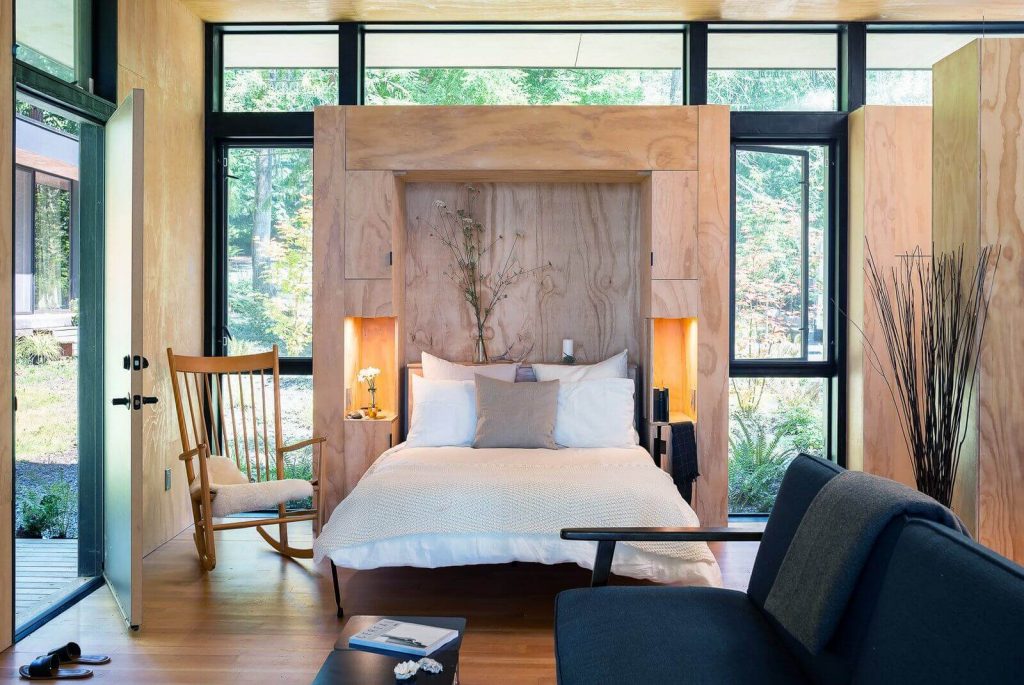 Source: dwell.com
Vertical space can both be utilized and enhanced with a few design tips. An interesting way to utilize this space is by building shelves up a wall or adding art. Large works of art can also help a room appear much taller. Vertical patterns on walls, art, and curtains particularly give a space more vertical depth. 
Bunk Beds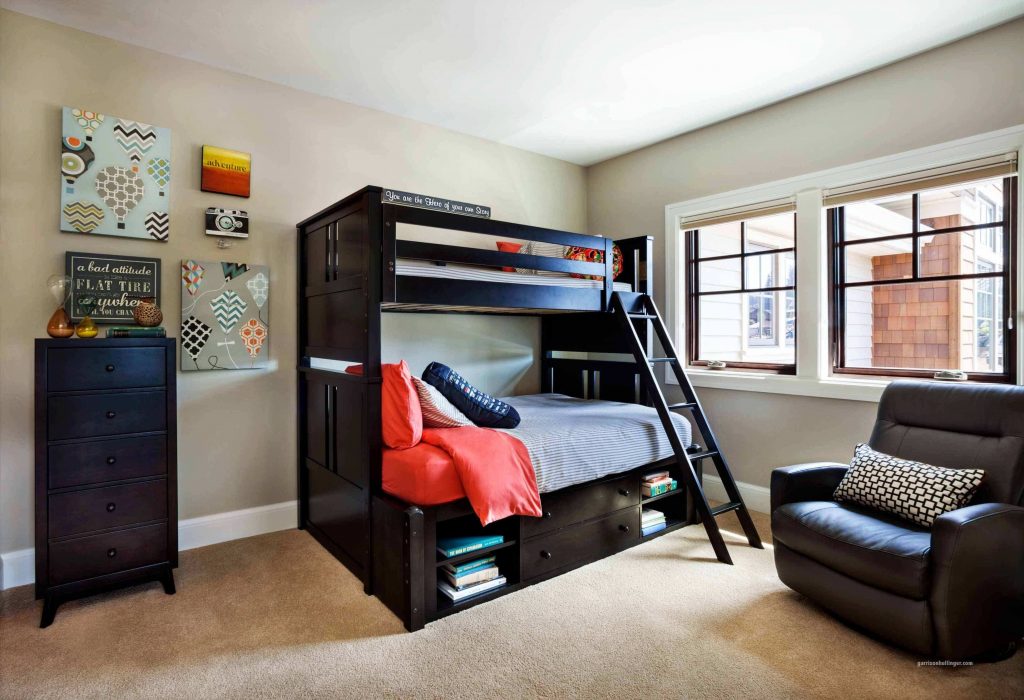 Source: viendoraglass.com
While bunk beds are an item of many of our childhoods, they can be both super practical, stylish and are another great use of vertical space. Ideal for a kids room or guest room, bunk beds will effectively double the amount of available space and also add a playful touch to any room.
Mirrors to Enhance a Small Space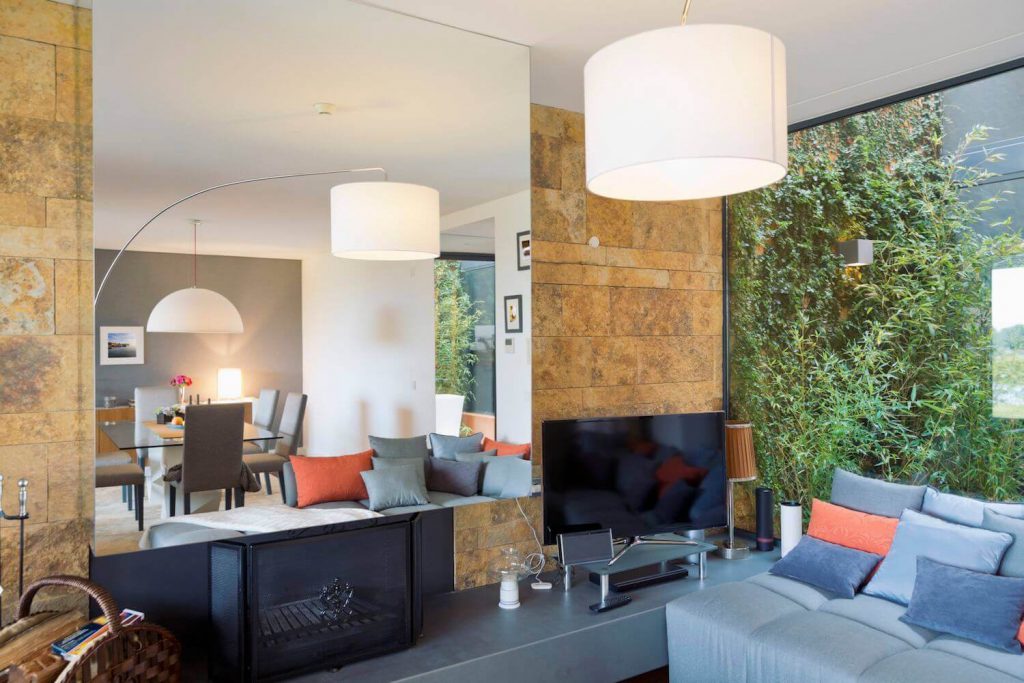 Source: thespruce.com
Mirrors can help add light to any space thanks to their reflective properties. This, in turn, will make the size of a room look much larger. Mirrors are useful and can be placed in multiple locations in your home. In particular, mirrors can be placed behind light sources allowing the light to reach further distances or across from windows to increase natural light. 
Window Treatments and Daylighting
Source: freshome.com
Window treatments are a key part of any home's interior design. Use translucent, lighter blinds or keep them up to allow more light to flood into a room. This will increase the brightness and spaciousness of your home. Avoid heavy patterns on your blinds and curtains as they can overwhelm a small room or home. Use quieter, vertical designs to help a room look taller. 
Storage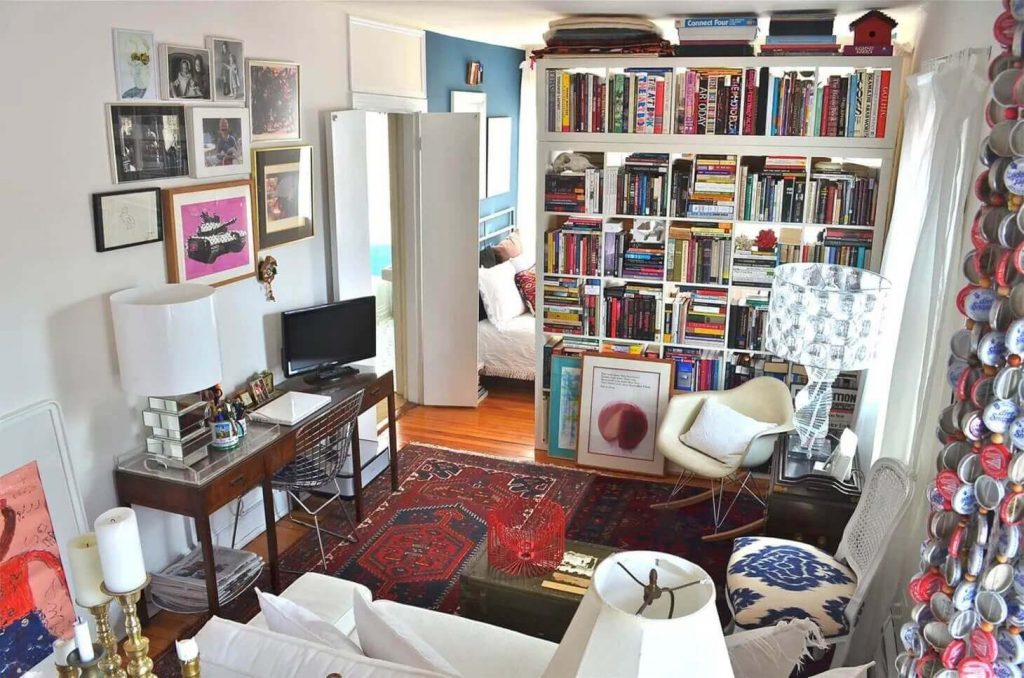 Source: apartmenttherapy.info
Having places for storage can help keep clutter to a minimum while not taking up extra space in your home. One way to create additional space and a spot for cookware is to have in-wall kitchen cupboards. Doubling up a bed frame as a place for drawers is another effective and stylish idea to make your home feel more open by replacing a dresser.
Get Creative with Furniture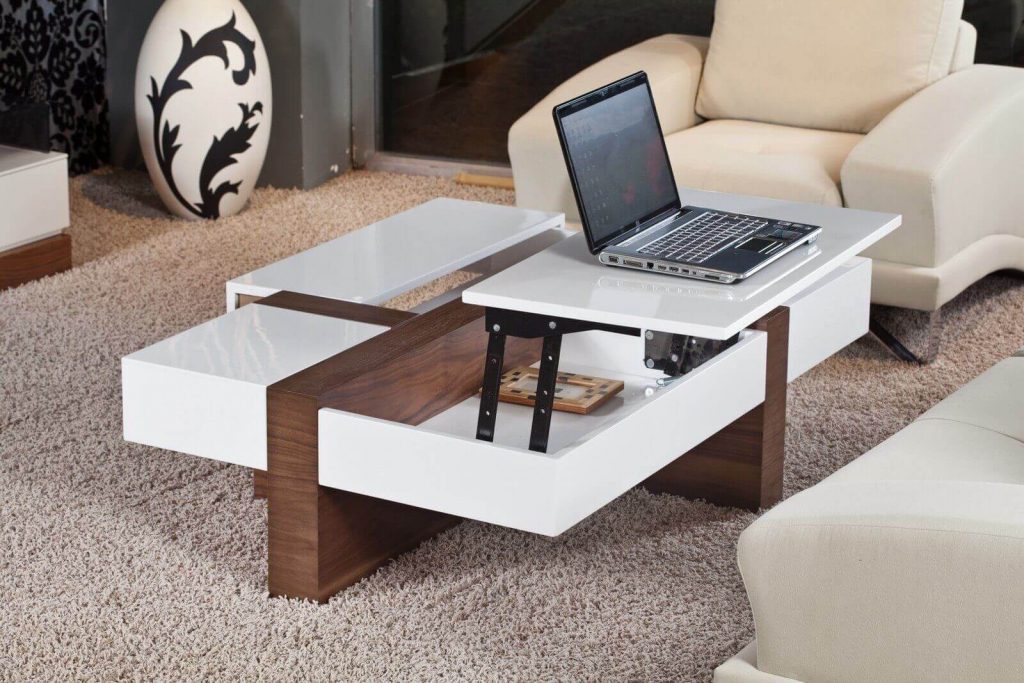 Source: lifehack.org
Let's all rejoice because futons are cool again! But in all seriousness, this can help give room loads of extra space. Wall desks, smaller dining tables, and wall shelving are just a few of the possibilities to save space with your furniture. Don't shy away from giving furniture multiple uses either. For example, bookshelves and chairs can double as hooks for jackets and purses. Furthermore, the space under a couch can be used for books, movies, and even extra seating. 
Use Unused Space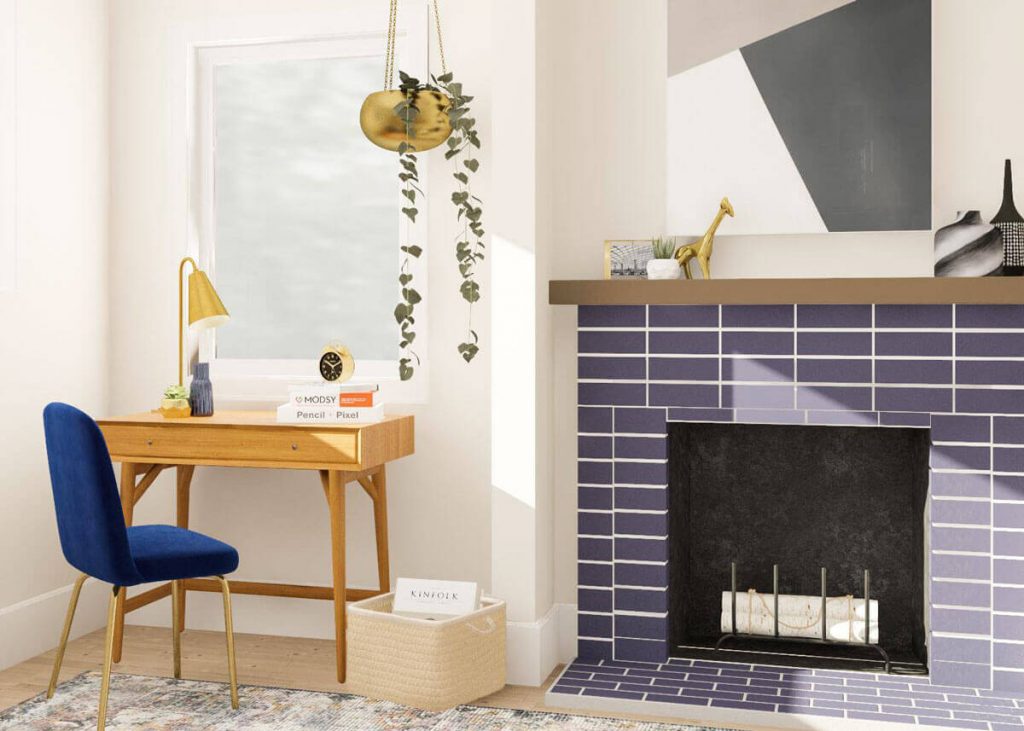 Source: modsy.com
When decorating a small home, we want to use every bit of space to our advantage. Both corners and spaces under stairwells are often neglected in larger homes. If you're in a two-floor tiny home or flat, the empty space under your stairwell is ideal for a bookshelf, a couch, or even a minibar. Corners are also an often forgotten useable space. Use them for a desk area, shelves or even a simple table with a potted plant to enhance the size of your home!
The Great Divide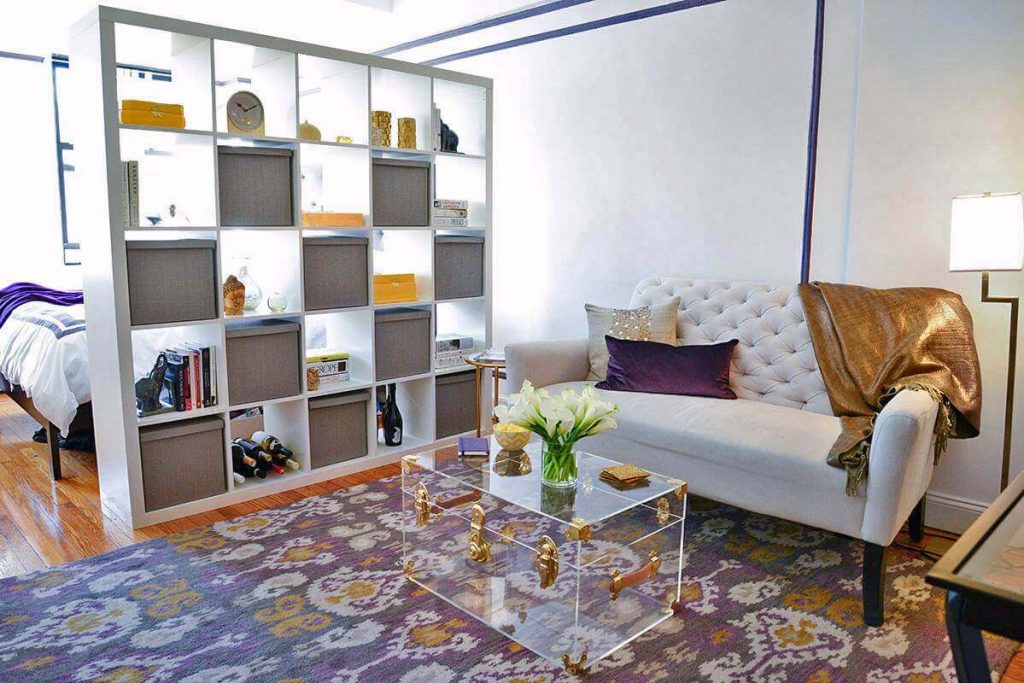 Source: thespruce.com
There's plenty of creative options when it comes to dividing a space into separate rooms. Try using a vertical, translucent curtain to separate a living room and bedroom. This will give your home the appearance of having multiple rooms while still allowing light to spread throughout a room. There are also many options available for room dividers that can add style and decoration to your home.
Keep Organized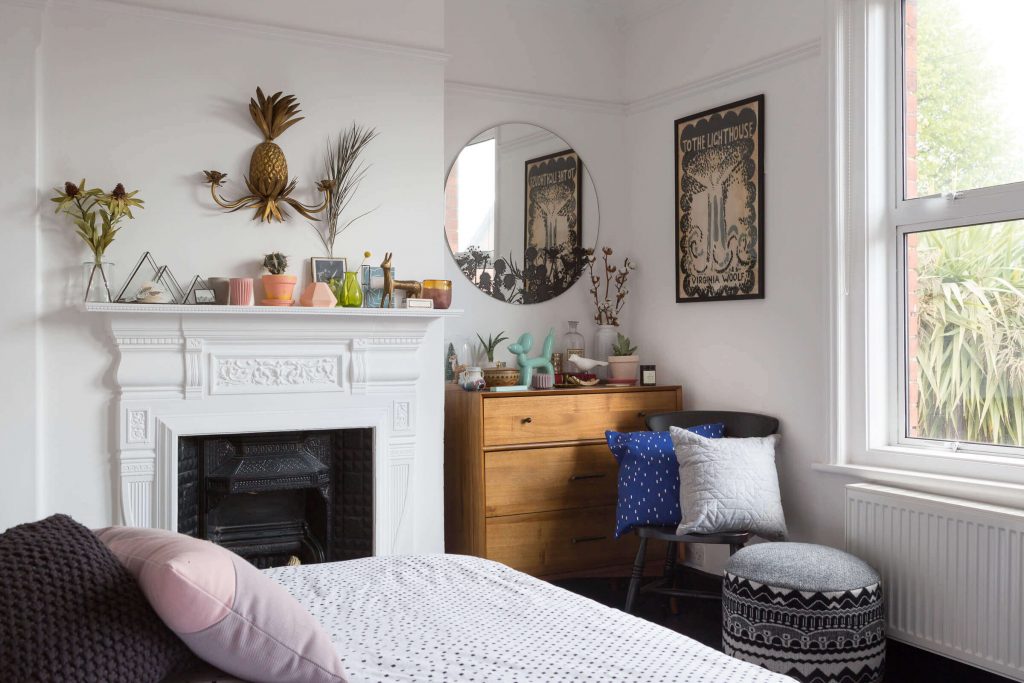 Source: googleapis.com
Neat freaks, this one for you. Added clutter and random items strewn across surfaces throughout your home are going to make it feel much smaller. Thankfully, there are a few easy actions you can take to avoid this.
Keep kitchen countertops clear, have just a few items on your coffee table, and make sure every room in the house is neat and tidy. Having good spaces for storage can come in handy here as well.