Polyester rugs are vastly popular as area rugs, unlike other materials. These rugs look very colorful and eye-catching; therefore, people love to use them to uplift the house's look. But if you have babies at home, using polyester rugs will be a bad idea. So, if you want to know: are polyester rugs toxic? The answer is- yes, these are highly toxic. Polyester rugs can cause allergies and skin problems in babies. Also, as these rugs emit hazardous gasses, babies may encounter breathing issues, or it may affect their lungs too.
There are several reasons why you should always avoid using polyester rugs when you have a baby at home. But there are some alternative options (like wool, cotton, seagrass, or jute) for comfortable and non-toxic rugs for babies while crawling. We have focused on the issue and briefly described everything that comes into considerations in this regard. So let's move forward to know!
Are Polyester Rugs Toxic?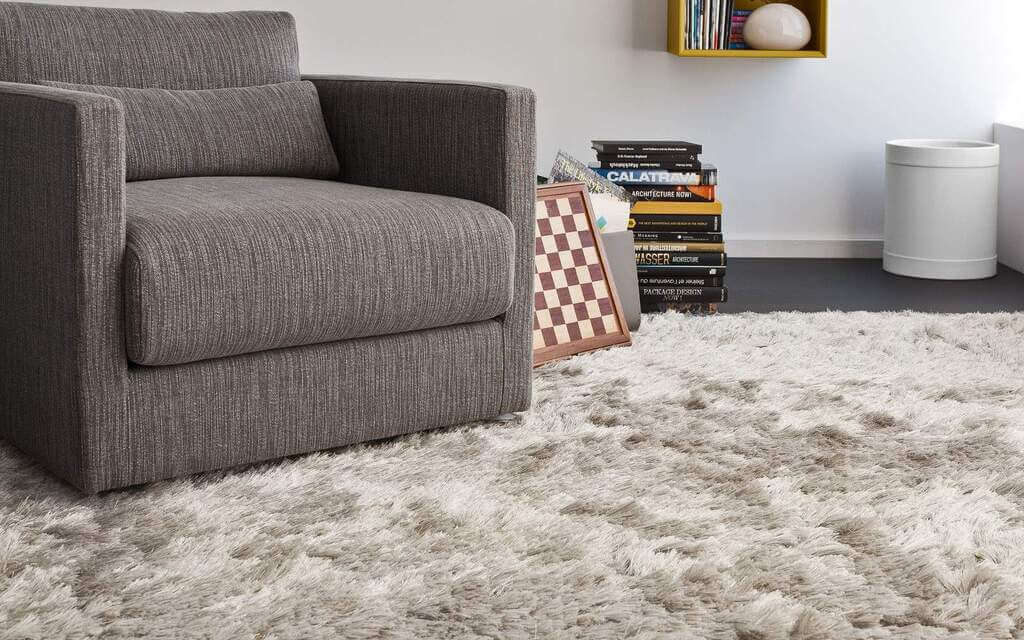 Source: italmodafurniture.com
The straight answer here is, yes, these rugs are highly toxic. These rugs are harmful to the environment and the people surrounding you, especially babies. Polyester rugs can cause allergic reactions to babies and breathing problems which can sometimes be fatal.
Polyester comes from petroleum as a non-renewable fiber. Therefore, it can do much harm to the environment. Such as:
As polyester is a non-biodegradable material, it cannot be destroyed or vanished. It can take much time to dissolve in the earth. It can have an adverse effect on microplastic pollution.

Radiates flammable and toxic organic compounds (VOCs) that are very harmful to humans, especially babies.
Are Polyester Rugs Safe for Babies?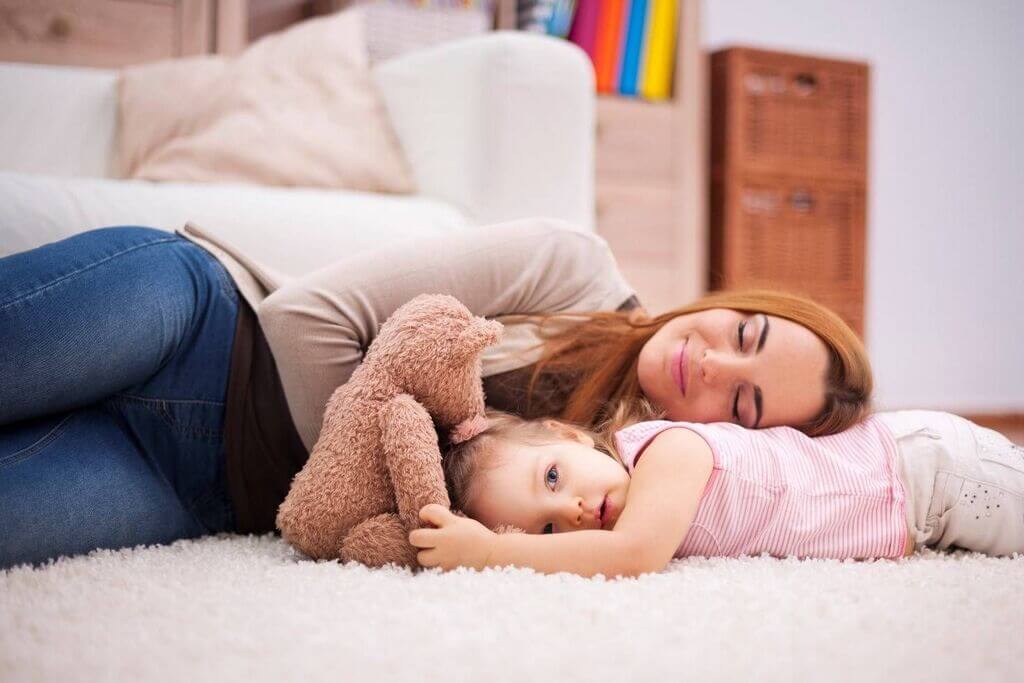 Source: legacy.sk
No, these are not safe for babies. Polyester rugs can cause babies' allergic reactions, skin problems, and even respiratory issues. In addition, as babies have a poor immune system, they suffer a lot from the poor indoor air quality caused by polyester rugs.
Also, polyester discharges volatile organic compounds (VOCs) that are deadly for your baby's respiration. Your baby can inhale it all day if you have polyester rugs at home. The inhalation can harm your baby's health dangerously. It becomes more dangerous when your baby has respiratory issues like asthma or breath shortness.
Some Advantages and Disadvantages of Polyester Rugs: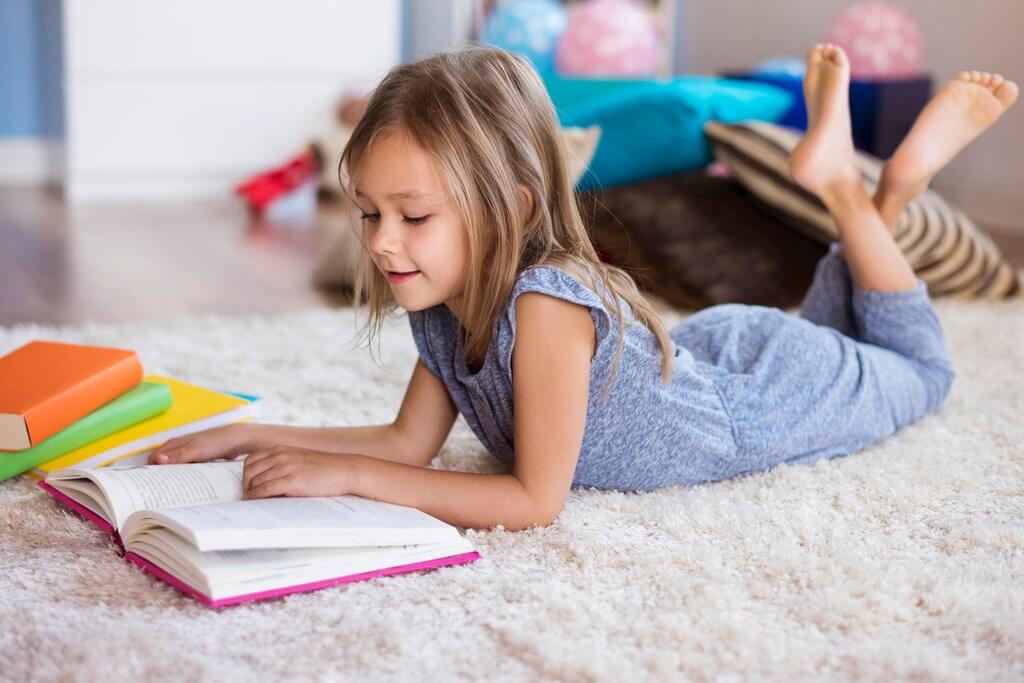 Source: all4women.co.za
Here are some advantages and disadvantages of polyester rugs for babies. Read carefully to understand better.
Advantages:
The only advantage we can think of here is the appearance and cheap pricing. Apart from these two things, the whole idea of using a polyester rug when you have kids at home will be a foolish act.
Disadvantages:
Apart from the deadly health concerns, the first thing you should know is that polyester rugs require more maintenance than other rugs. They become dirty quickly, and it can also bring significant health issues to your kid.

These rugs cannot hold odor, so they emit a lot of bad smells if you don't take care of the issue timely. The smell can make you sick as well.

Polyester cannot decompose on its own. It remains in nature as a pollutant that is very harmful to the environment.

How can we forget the fact that this material causes microplastic pollution? It can make the whole ocean poisonous. It endangers the exosystem causing biodiversity loss and wildlife disruption.

The emission and continuous inhalation of (VOCs) can cause respiratory diseases like asthma, chronic obstructive pulmonary disease (COPD), pneumonia, breathing issues, and lung cancer.
After everything, if you are looking for safe rugs for babies, we must warn you that polyester rugs will be a big NO.
Also Read: Ultimate Rug Guide 2022: History, Importance, Types & Styling Tips!
What Other Options Can You Go For?
It's not mandatory to go for polyester rugs if you want your home to look all eye-catching. There are several alternatives that you can pick which will be good for you and your baby, including the environment. A few of the other options are:
Wool:

Wool is a completely natural fiber that won't cause any harm to your family. Even though it may be a little expensive, it doesn't create any allergic issues. Alongside, wool is eco-friendly, fire-resistant, and highly endurable.

Cotton:

cotton is a safe and efficient material to use for your rugs. When looking for a safe alternative to polyester rugs at a reasonable price, nothing can beat cotton. You will get many options to pick from, and maintenance is also easier.

Seagrass:

this material can be both heavy-duty and durable. This natural material can provide a nontoxic rug that you can use for a long time. Seagrass rugs don't cause allergic reactions as well. You can be entirely worry-free if you purchase one of these nontoxic area rugs.

Jute:

these are other

affordable rug materials

that can keep your baby safe from any toxicity. Fibers of Jute are safe rug materials that also cost less. These rugs are super soft and durable as well. Jute rugs look aesthetically pleasing for every kind of interior.
Last Words
Our discussion about "are polyester rugs toxic" should have already led you to understand better why you should avoid using polyester rugs. This substance is harmful not only to your baby but also to the environment. Considering all the deadly concerns it may cause, you should keep yourself away from using these.
The pricing and lucrative look of polyester rugs can lure you into buying these. But if you think of the consequences, it's not worth it. The usage of polyester should be banned worldwide if we think about the effects that it causes on the environment.
So think before you use another piece of rug built with polyester. If you care about your child, you should keep yourself contained.