When you're planning your baby nursery after you've got your baby nursery ideas down, it's time to have a think about what works best. Safety is paramount to your baby's health, so choosing the zone is just as important as choosing the correct baby formula maker. This article will look at how to make your little child's room safe and sound for them to stay in.
Wiring and Sockets
Most of the modern sockets available today have many built-in safety features to help one protect their baby. Truth be told, covers can indeed make these protective features less effective, so avoid using them. If you're wondering about how old your sockets are, consult an electrician. They will be able to see if they meet all of the safety standards of your country.
It's also good to check whether power cables and leads are not damaged or frayed. Make sure that you replace any that are. It is also good practice to install a smoke alarm when you can in order to sound the alert if, God forbid, something was to go wrong. As a rule of thumb, you should have a smoke alarm on every floor of the house and a carbon monoxide detector if you are operating a gas-fired cooker or range.
Secure All the Windows and Doors
Are all of your doors and windows secure? Any new blinds and curtains that have been sold in the UK since 2014 are cordless. If you are going to use older blinds, make sure that you tie up any chords out of your child's reach. If you're going for sash windows, always open up the top section of the window rather than opening up the bottom half. You should also fit some childproof locks. This will prevent your child from opening the window and falling out of it. Fixed low windows – they should not open more than 12 cm. Remember that when you're planning your neutral baby nursery, you will want to keep your furniture and everything that your child could climb away from all of the windows in the room.
Old Paint
One of the biggest problems, especially in the United States of America, is the amount of lead paint in buildings. You'll be surprised at how many there are in the average baby boy nursery! This can create a lot of dangers does that when inhaled can seriously ruin a child's life. If your original painting is in good condition, seal it with overcoats of new paint. If you find that things are peeling and are in a bad way, remove the paint. You should always hire a professional decorator if you can to work on any baby girl nursery.
Arrange Your Furniture Safely
When arranging baby nursery furniture, think about how your children will move around. You will not want anything that can topple over easily. If you can ascertain that there may be a risk, secure any wardrobes, chest of drawers or bookcases to the ward. Simple brackets can easily do the job and secure any baby nursery decor.
It can be quite easy to miss out on any potential hazards, especially when you've just come from work and are very tired. As a rule of thumb, put down any latches on lower drawers. Attach protected conditions to corners of furniture as well.
Tips and Habits
There are a few things which you can do after you zone do your baby nursery.
Make sure that you put any nappy sacks, baby wipes or toiletries within your reach but also out of your baby's reach.

Another thing which is great to do is to get into the habit of closing all of your drawers. This will prevent any children from bumping their heads on them or getting their fingers trapped.

For additional safety, put your changing table right up against the wall. Lay down any changing mat onto the floor in order to prevent any potential danger of your baby falling down.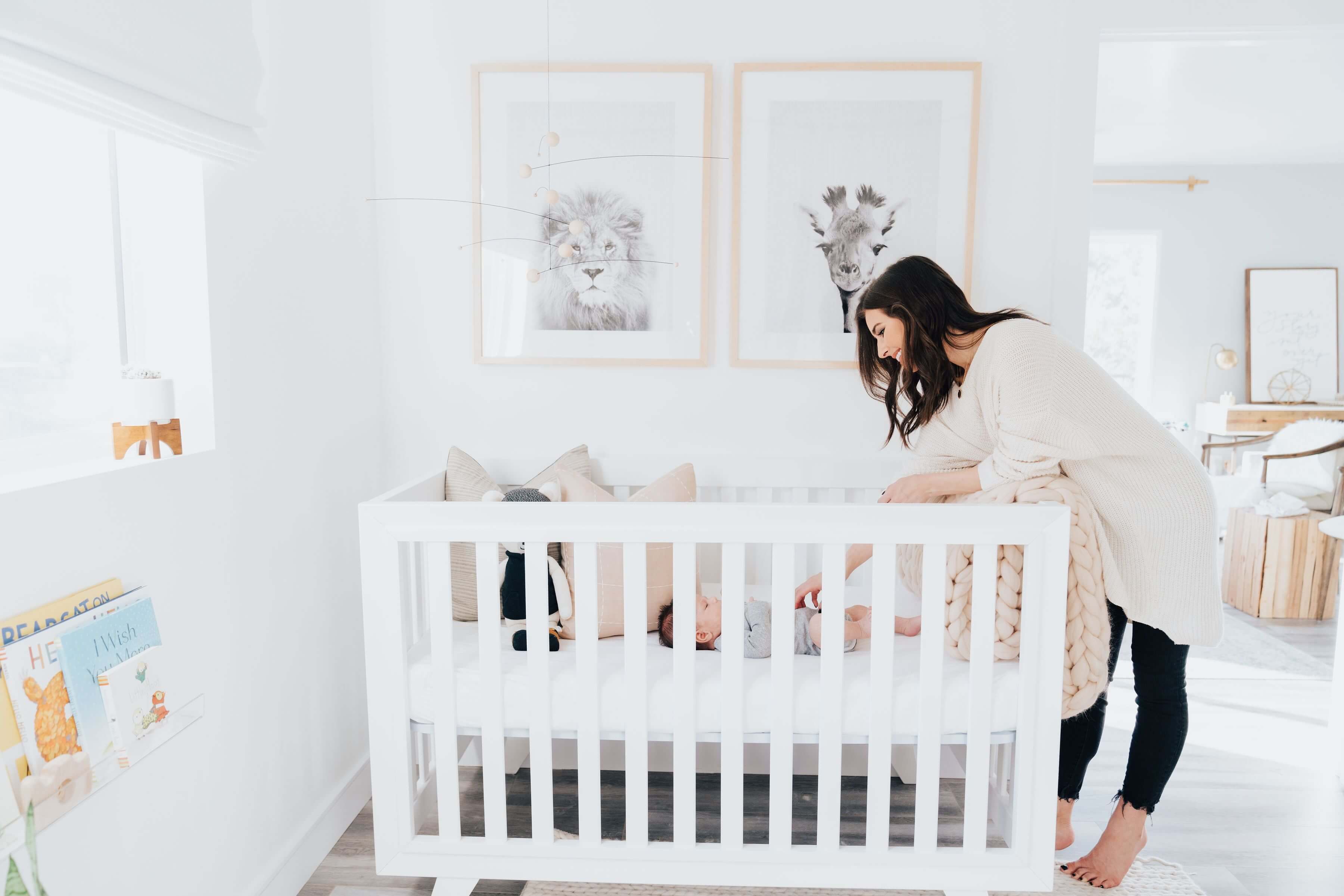 Brilliant New Baby Nursery Ideas
You've heard our ideas, so why not make them a reality? They are simple but effective ways of correctly zoning and organizing your baby nursery. Whether you're moving the baby nursery lamp or arranging light fittings, safety is always the paramount priority. We hope that your newborn can have many happy days in their new nursery.
Have you ever prepared a nursery? Tell us about it in our comments section.