Just because you are going to have a baby, you do not need to buy a new house if you do not have a nursery in it. Having a baby is a beautiful experience, but it can be stressful because you need to make a lot of changes, not only in your life but also in the space around you.
 Maybe you have a room in your house that is not used, and you have nearly forgotten its existence? Or even if you do not have room to spare, do not panic, the American Academy of Pediatrics suggests that babies sleep best in the room with its parents, at least for the first six months. That will give you enough time to find a different and perfect house.
But if you have a spare room, here are some tips on how to reuse it and turn it into a nursery.
Small things and accessories can fit anywhere
Source: ikea.com
If you are extremely limited with your nursery space, the best solution is to think hard about all the things you might need for your baby. If it is not absolutely necessary, maybe you should not get it. Buying a pile of toys may not be the most practical solution, consider buying fewer toys that will serve the right purpose to your child. For example, look for toys that will help your child to develop cognitive functions or help them learn letters and numbers. You can find many exciting toys for boys at Funtastic Toy.
The essential furniture for a nursery
Maybe you have looked online at some nursery ideas, and you are scared because you do not have that much space to spare. Most of the furniture in your baby's room is unnecessary; there are only three absolutely essential things: a crib, a changing desk, and storage. But if you organize the rest of your house correctly, you will be able to get away with just a crib, because you can use your own bed to change your baby, and your closet to store your child's clothes and essentials. But, make sure that everything is clean and sanitized before putting your baby's clothes with yours.
Save space with cribs
When it comes to cribs, being creative is the best solution. There is always a way to put the baby's crib somewhere. You just have to get inspired. Use your closet or a walk-in closet as a tiny baby bedroom. There are a ton of ways you can create a sweet space for your little one, make sure that the area is bright enough; this will help to create an illusion of more space.
Source: verywellfamily.com
If you are not so lucky to have a walk-in closet, you can even use a corner of your room for a baby's sleep area. Putting the crib in your master bedroom is also a good idea if you are going to change your baby on your bed. Or get even more creative; make a floating crib or reuse some of the furniture you already have. Maybe the best solution is to buy or build a co-sleeper. They require minimal space and keep your baby close.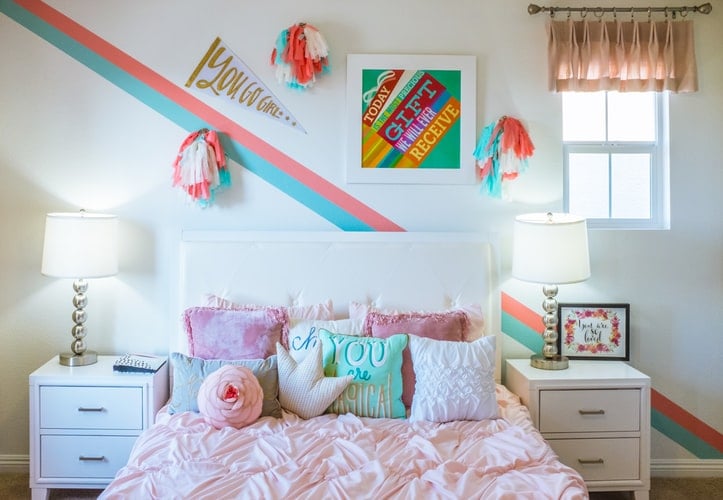 Source: unsplash.com
If you have a bit more space to spare, you have many options. Buying a multi-use baby furniture will be extremely helpful when the baby arrives. Crib + dresser combo or changing table + dresser combo will save you a lot of space and trouble; all the essential things you need will be within arm's reach.
Having a safe, secure, and stimulating nursery set up and ready will lessen at least some of your worries once you're home from the hospital.