What Equipment That New Parents Need for Baby Room?
When you are a new parent, there are many things that you need to buy for your baby. One of the essential rooms in your house will be the baby's room. You will need to equip this room with all of the necessary items to make it a safe and comfortable place for your child. Here is a list of some of the most important equipment for your baby's room.
Crib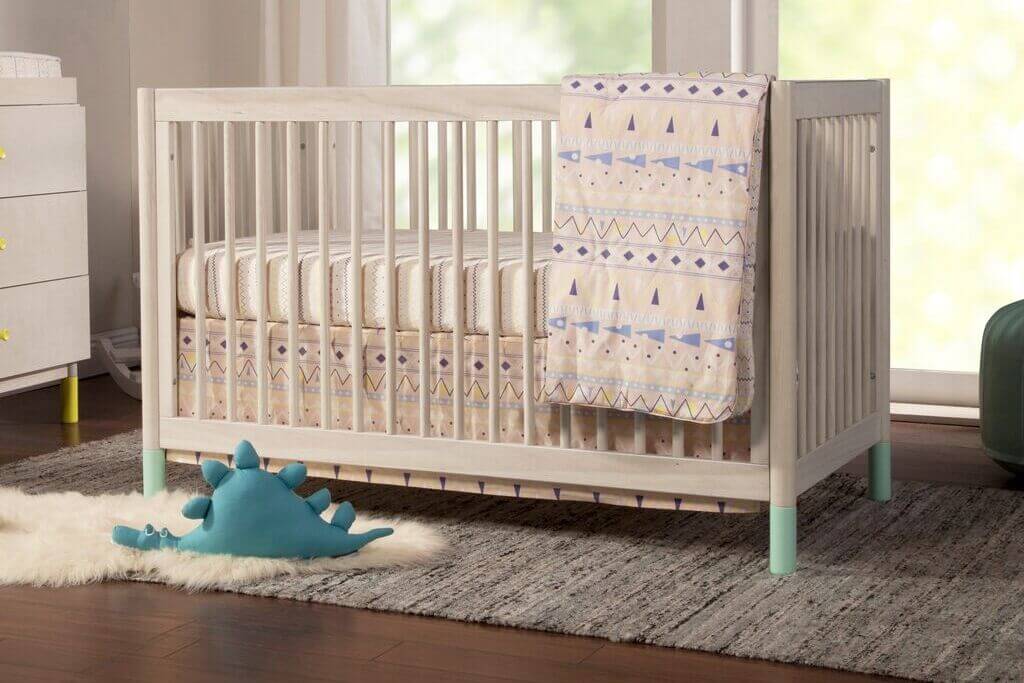 Source: pinimg.com
One of the most important things you will need for your baby's room is a crib. Cribs are where your baby will sleep, and as such, they need to be comfortable and safe. Cribs come in many different shapes and sizes, with some built-in bassinets. 
Cribs can have a variety of different bedding styles as well. Cribs purchased today have been designed to help reduce the risk of Sudden Infant Death Syndrome (SIDS). Cribs can be expensive, but they are worth investing in. Cribs will also need to be converted into a bed as your baby grows older.
Cribs with sidewalls that are high enough so that your child cannot climb out on their own should be used for safe napping time after the age of six months. Cribs will also need to be converted into beds as your baby grows older.

Diapering



You will need Diapers, Wipes, Creams, and a Diaper genie to dispose of the diapers. Diapers come in different sizes depending on your baby's age and weight. You will want to ensure that you have enough diapers to last for at least 2-3 days. Wipes are used to clean your baby's bottom after using it. Diaper creams will help prevent and treat diaper rash. 
Newborns come home from the hospital wearing a newborn Diaper and Diaper Cover. Diaper covers will help keep the Diapers from sticking to your baby's legs when they are wet. The Diaper cover can be removed when it gets dirty and replaced with a clean one. 
Another Diaper item you will need in your Diapering setup is Diaper Disposal Bags. Diaper Disposal bags are used to dispose of Diapers in the Diaper Genie. Diaper genies are trash cans that seal in the smell of dirty diapers, so you do not have to smell them when disposing of them.

Blankets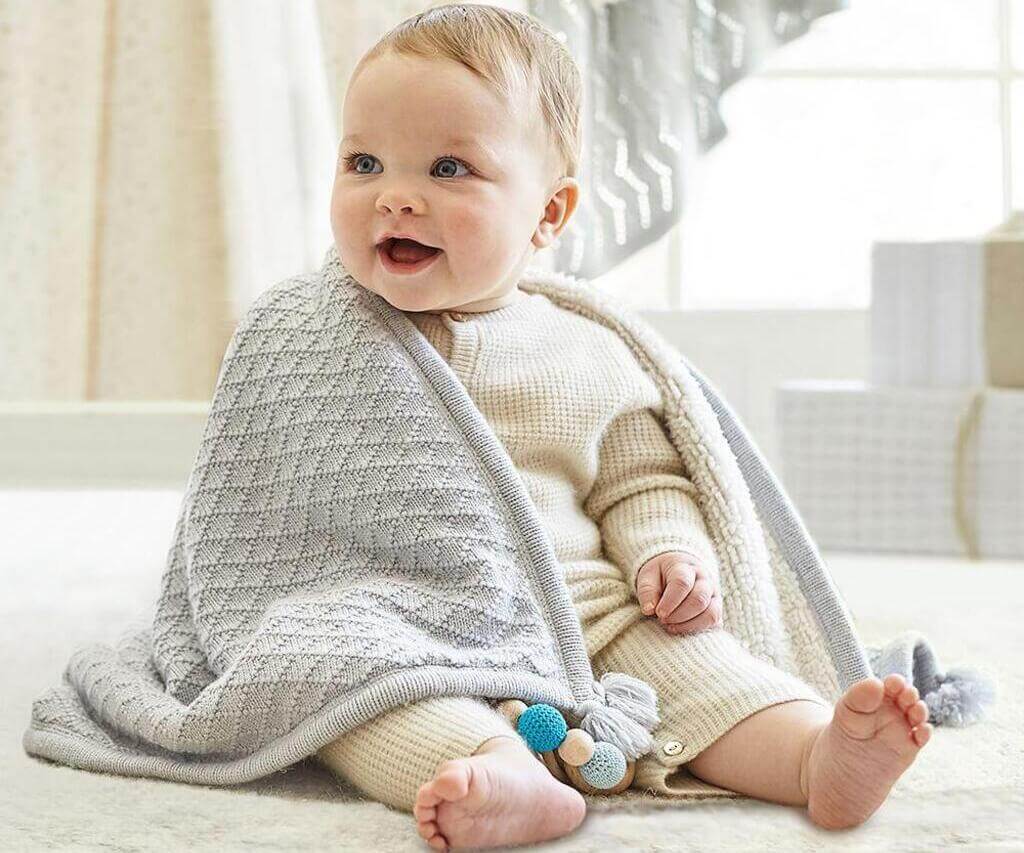 Source: potterybarnkids.com
A Baby Blanket is a blanket made especially for babies to use while they sleep. It is like a normal blanket, except it has some more safety features that are designed for infants. Some of the special safety features that Blankets have are an anti-scratch surface and double stitching to prevent potential tearing. Blankets can also come in fun colors, different textures, and prints to make it feel like a more comfortable place. Blankets should be machine washable so they don't risk bacteria build-up.
Blankets are a must-have in any baby's room because babies can be highly vulnerable when they sleep. Blankets help keep them warm, and it is good for their health to have warm blankets in the winter and cool ones in the summertime.

Newborn babies do not have full control of their limbs yet, so they can squirm out of their blankets. It is important to keep your baby warm at night, but a Baby Blanket might not be enough to keep them warm. You can purchase a sleepsack or a wearable blanket for your newborn.

Wifi Baby Monitor with Screen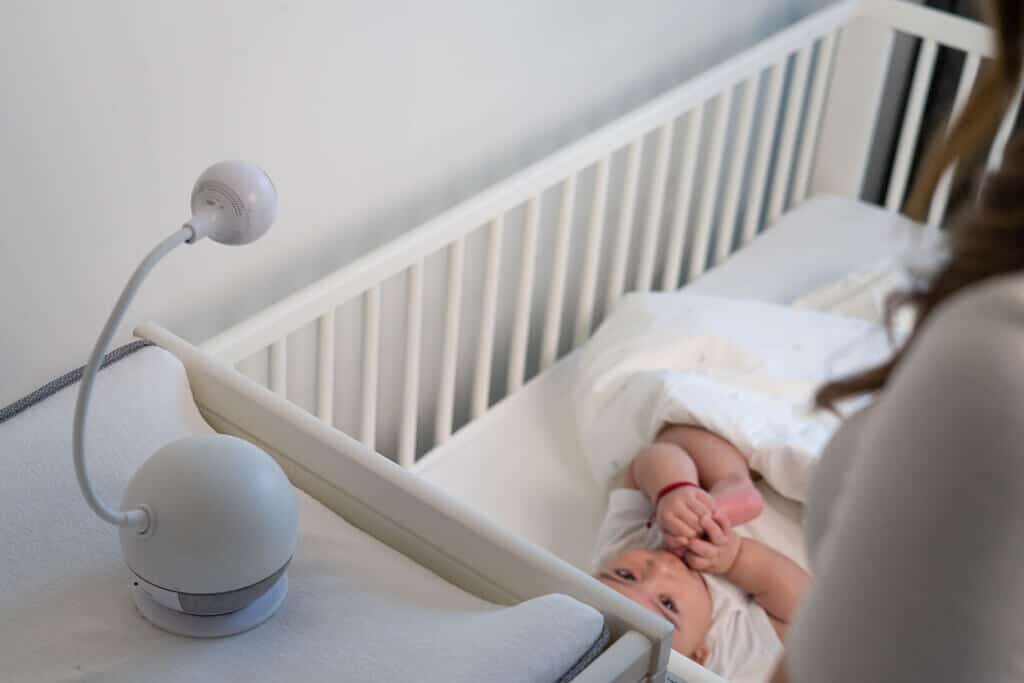 Source: wixstatic.com
Wifi baby monitor with screen is vital for parents with a newborn baby. They need to ensure that they have all the correct equipment to keep their child safe and sound. Wi-fi baby monitors are great as you can check up on your little one from another room if needed without disturbing them by picking them up.

Wifi baby monitors help parent greatly as it relieves some of the stress. The wifi baby monitor with a screen is one such product that gives accurate results and helps parents and children sleep better as parents can watch over their child from another room. The wifi baby monitor with a screen has 2-way communication and night vision.

Wifi baby monitors have many benefits over the standard audio baby monitor. Wifi baby monitors work because they use wifi signals to send sound from the receiving unit to the receiving device, such as a phone or computer. Wifi baby monitors frequently stream video from the camera back to your phone as well. This is a great feature because it allows you to keep an eye on your baby at all times, even if you are not in the room.

Lamps
You will also want to buy various types of lamps for the room. This is so that you can provide soft, subtle lighting during feedings and diaper changes in the middle of the night. A changing table completes this essential trio of furniture for a baby's room. This is where you will change your child's diapers and dress them.

Changing Table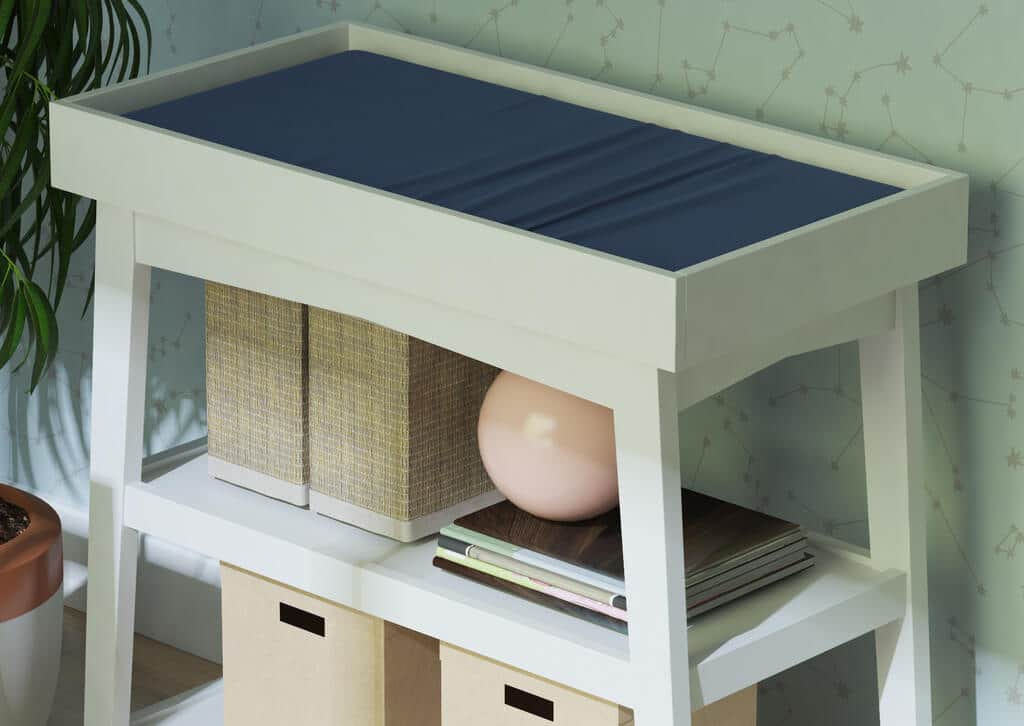 Source: redtri.com
A changing table is another vital piece of equipment for your baby's room. A changing table will give you a place to change your child's diaper without having to bend over. Changing tables come in both manual and electronic versions. Electronic changing tables have many different features that can make changing your baby's diaper easier and quicker.
Also Read: The Importance of Baby Cots and How It Helps Babies to Sleep
Baby Swing
A baby swing can be an important piece of equipment for your baby's room. A baby swing gives you a place to put your baby when you need both of your hands free. A swing can help take a shower or prepare meals, and it is also suitable for calming your baby down.
Storage Space
It is also important to have some storage space in the baby's room. You can use cabinets, shelves, or baskets for this purpose. This is a great place to store all of your child's toys and other belongings. Finally, you will need to purchase a few pieces of safety equipment for the baby's room. These include a safety gate to keep your child from climbing out of the crib and a smoke detector to keep your child safe in case of a fire.
With all of these items, you will be able to equip your baby's room with everything you need for the first few months of your child's life. Creating a safe and comfortable environment for your child is essential, and these items will help you to do that.