Child Proofing Your Homes from Electric Dangers
Being a parent is not easy, especially when your kid starts executing their curiosity by exploring your house both inside and out. Although there are many dangers they face, one of the indoor threats they can face are dangers from electrical appliances. They can get behind that sofa or around the corners and can expose themselves to all electrical appliances or any switches present nearby.
Although as a parent you can begin your child's education by teaching them how not to play with outlets and electrical cords, all electrical things should be touched or replaced by qualified and licensed electricians. As a parent, you can give your family that protection by childproofing your home with electricians in Melbourne.
Thus, by following this simple checklist, you won't need to be consumed by everything that can go wrong and at the same time effectively child-proof your home.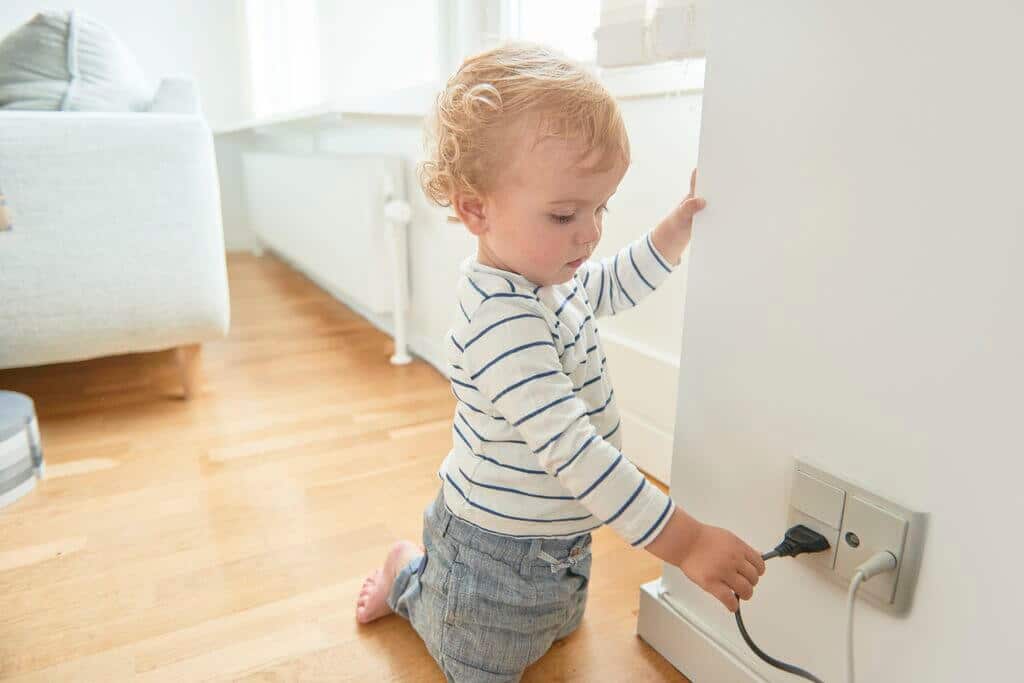 Source: thespruce.com
Power Strips and Long Cords:
It's best not to leave any long cords hanging from anywhere. Although a kid isn't likely to chew such a cord there is a strangulation risk. Also, keep power strips at an elevated place in your house and those elongated cords behind some furniture. Keeping these items in inaccessible areas is the idea here.
Maintaining all Electrical Appliances:
Most electrical injuries are because of accidents with large appliances. So it's important to make sure your appliances are in fine working condition without any wear and tear. Also, if you see a frayed or damaged cord, it's best to dispose of it off as soon as possible. Check all wall outlets for a loose connection or any signs of breakage.
GFCIs or AFCIs:
GFCIs or ground fault circuit interrupters are your first line of defense as they act as sensors by measuring the electricity from an open-source and shutting down the electrical appliance in case of a power surge. They even shut down in cases of minor problems and can be installed in any outlets present. To check if your outlets are working fine or not you can perform a test by plugging any appliance in a wall socket and pressing the test button on your GFCI unit. It's advisable to perform this test once a month.
Danger Words or Symbols:
Once your baby starts to grow and understand things, you can opt to teach them some symbols or words which signify danger. 
The Breaker Box:
Every household has a circuit box where all fuses are housed. Fuses control the flow of electricity and break the supply in the event of a power surge. You can learn about these boxes or hire an electrician to check these fuses and have some extra for an emergency fuse break.
General Safety and accident response:

Contact details for an ambulance, the family doctor, and other emergencies should be listed in a visible place at your house or they should be on your phone.

It's advisable to keep a small fire hydrant in your home in the event of an accidental fire.

Your home should have a first-aid kit as it's the basic requirement for any household.

Unplug appliances before cleaning.

Ensure the correct wattage for any bulbs installed as they can tend to overheat and catch fire if the wattage is higher than a recommended one.

Unplug warm or hot cords immediately.

Never carry an appliance by its cord.

Make sure you are not using an extension cord for a long time. If you need an outlet where you spend your time the most, hire a local electrician to install one for you.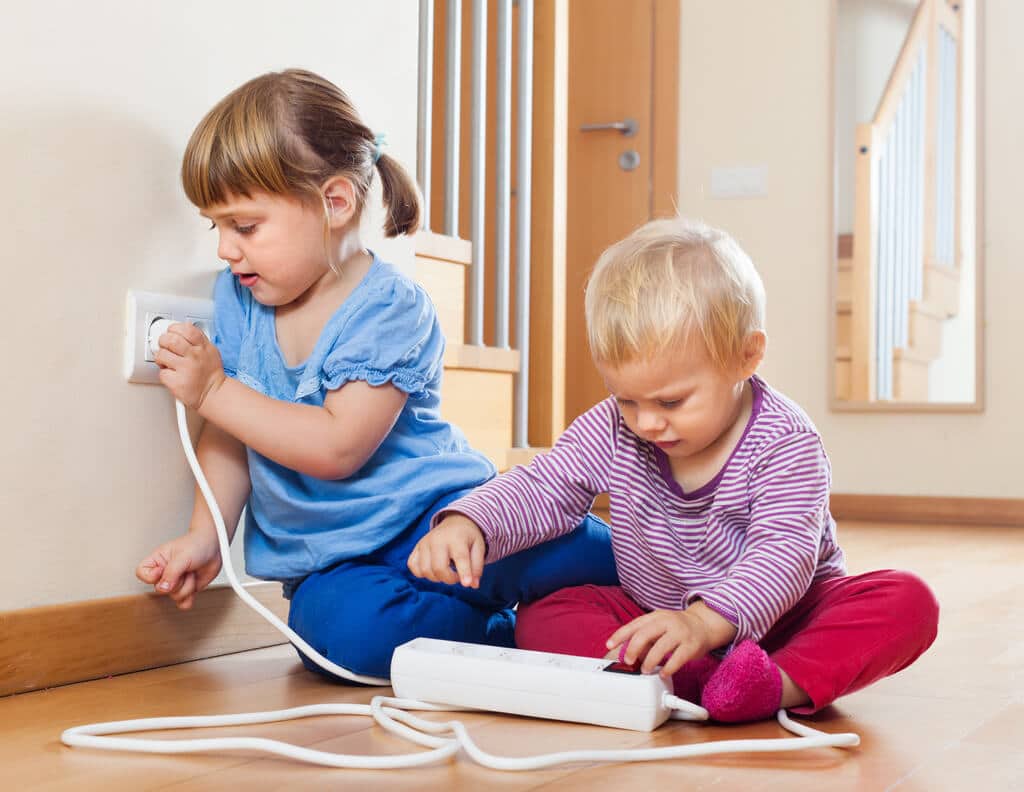 Source: colvinelectric.com
After highlighting these general points, the below guidelines are specific to these two rooms:
Bathrooms:
Water and electricity form a dangerous combination and therefore, extra care should be taken by following guidelines such as – placing your appliances back in their place after use, ensure that electrical appliances are never plugged into a power outlet near a bath.
Garage:
The power tools you have here are one of the major sources of electrical-related accidents. So, never leave your children unsupervised at this place. All power tools should be left unplugged and stored away from power outlets.
Finally, its good to take the help of your local electrician and they child-proof your house by providing the following services:
Installing Safety Switches:
Safety switches are designed to immediately switch off power when a dangerous level of electricity is passing through a faulty appliance, switch, or wire. They are an easy way to improve the safety of your house.
Also Read: 5 Signs That Indicate You Need to Call an Electrician
PowerPoint Cover:
Install these simple covers at all your power outlets to prevent your child poking through any outlet. These are easy to use and at the same time keeps your outlet inaccessible.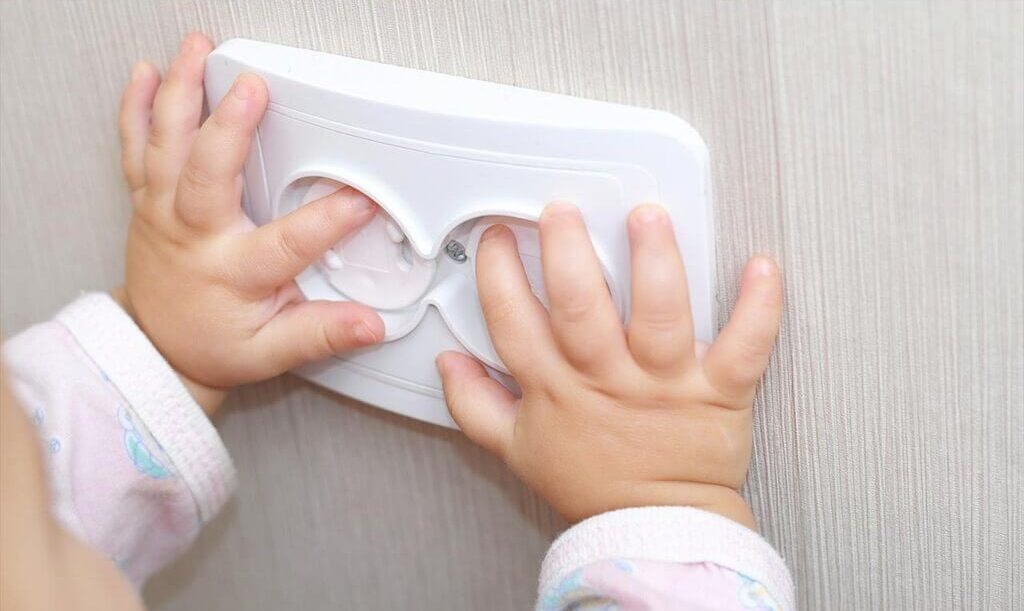 Source: pennyelectric.com
Installing a Smart Camera:
Installing a smart camera at the nursery where your baby is kept is a useful way to watch them at any time or place.
An Electrical Safety Inspection:
If a new baby is on the way, schedule an electrical safety inspection today to verify all your appliances and outlets are working fine, your circuit breaker box is not hot to touch, or foreseeing any other electrical problems you might face in the future. For all your electrical problems contact Mr Switch Electrical Melbourne or whoever maybe your local electrical company.
The best time to child-proof your home from electrical problems that can arise is before the child arrives. Schedule a call today with your local electrician.