Backyard Additions: Ways to Breathe Life Into Your Outdoor Living Space
For people who enjoy being outdoors, you've probably heard them be referred to as "outdoorsy" people… For those who don't care for the outdoors, they're just simply described as "not outdoorsy." Well, why do you think people don't enjoy the outdoors, especially in their own homes? You would think that because they're at home, they'd be a little more open to enjoying their outdoor living space…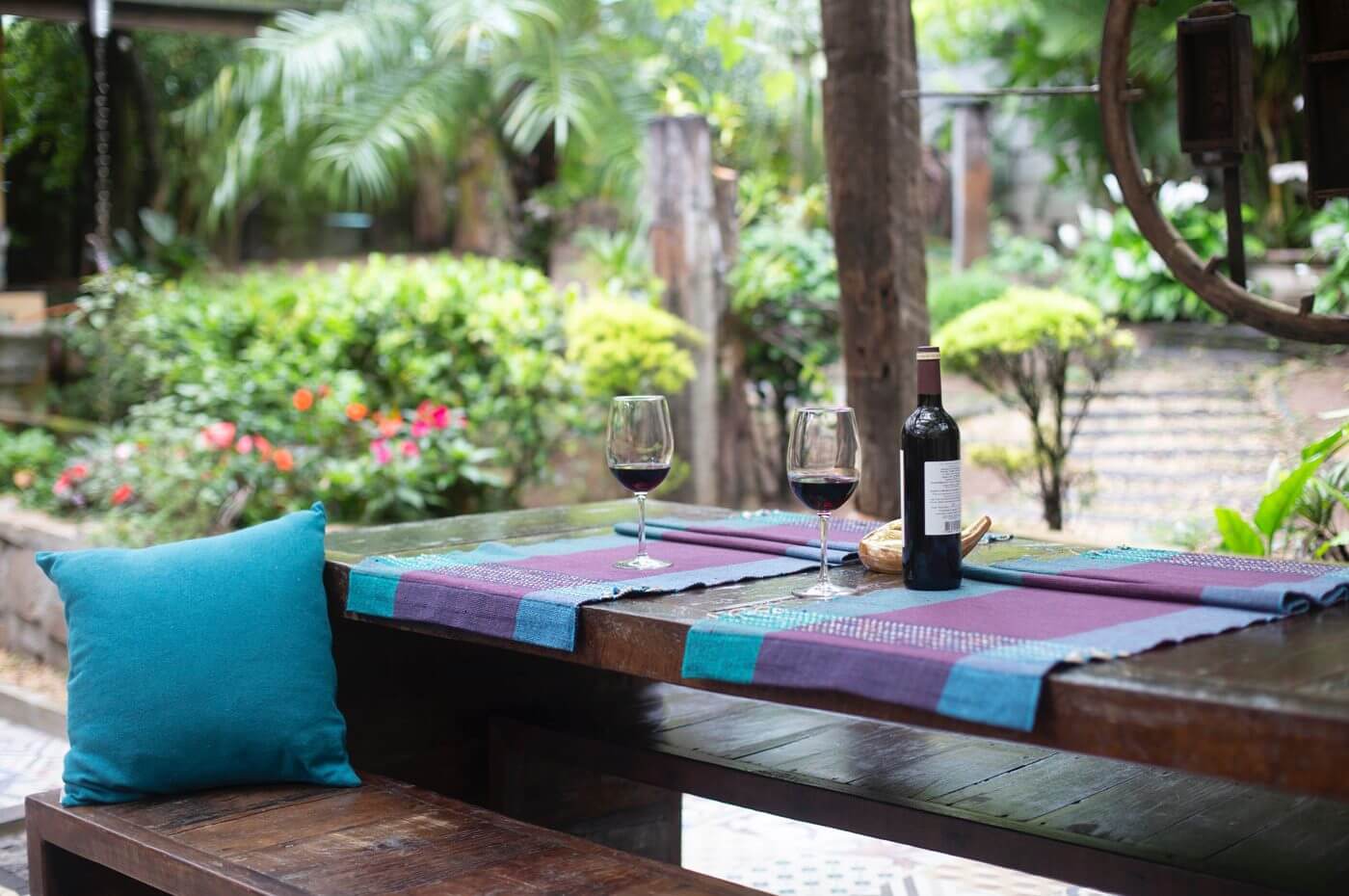 Source: pexels.com
Well, if you pay close enough attention, a lot of people who have nice and spacious backyards don't enjoy it simply because they have no reason to enjoy it. If you have a big backyard, can you imagine just going outside to simply stand in your backyard? It would be completely boring, and that's why so many people don't care to be outdoors. 
Sure, some people don't particularly care for the bugs or the allergies that come with the outdoors but there are hacks for that. There are bug sprays and traps to reduce the emergence of that creepy crawlies, and everydayhealth.com has several different ways to enjoy the outdoors without letting your allergies spoil the fun.
For the most part, if the people who don't enjoy the outdoors had a reason to enjoy the outdoors, they would come outside more. But whether you're someone who loves the outdoors or not, and even if you're simply wanting to add more value to your home, here are a few ways to breathe life into your backyard outdoor living space.
Ways to Bring Your Backyard Outdoor Living Space to Life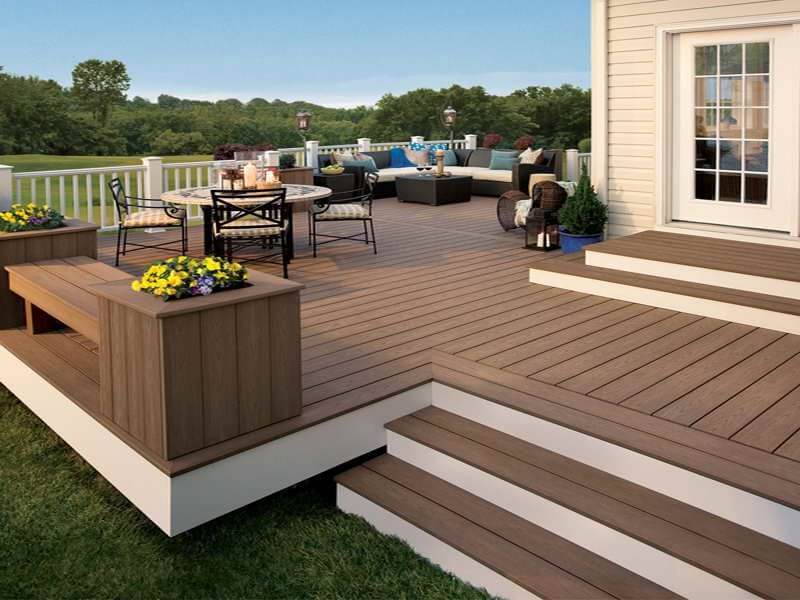 Source: patioproductions.com 
Install a Patio Deck
Having a patio deck added to your home is one of the best ways to enjoy your backyard the most. Whether you want to have cookouts or just a relaxing evening under the stars, a patio deck is what's going to give you the outdoor area to do it.
With the installation of your patio deck, you always have the option of doing it yourself… Most "weekend warriors" tend to attempt this particular outdoor project on their own but it's not recommended. Doing it yourself will indeed save you money but you won't get as good of a quality of work as you would by hiring a professional.
You want to find a reputable patio contractor that will install the patio of your dreams. If you're located in Missouri, you'll want to go with the best patio contractor in Kansas City.
Create a Space For the Kids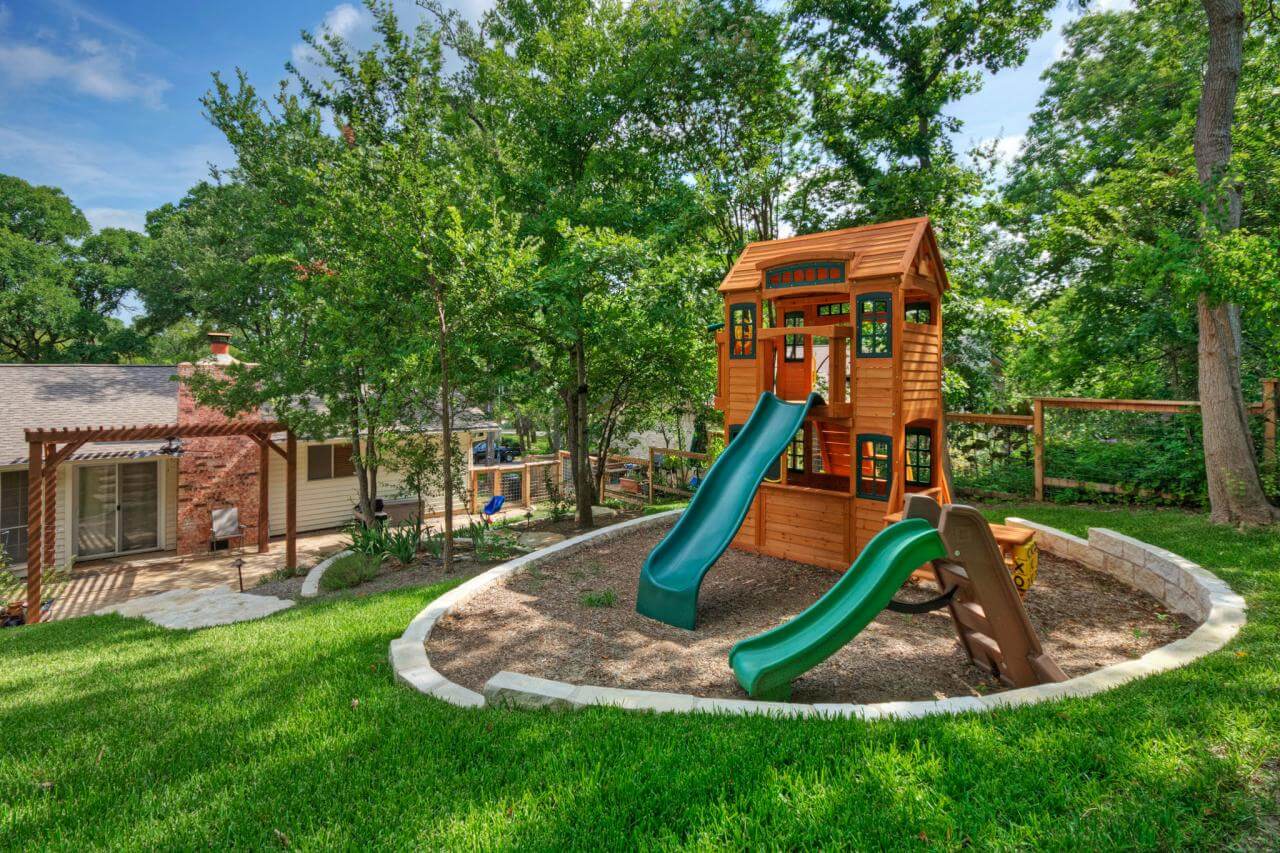 Source: sndimg.com
If you have small children, creating an outdoor space is not only important for you as an adult but it's also important to make your outdoor space fun for your children too. Making your backyard kid-friendly doesn't necessarily have to be expensive or take over your entire yard, either. 
Everything from a small garden to a small playhouse will help get your kids away from the television and tablets and push them towards discovering the outdoors and getting them more physically active.
Add a Firepit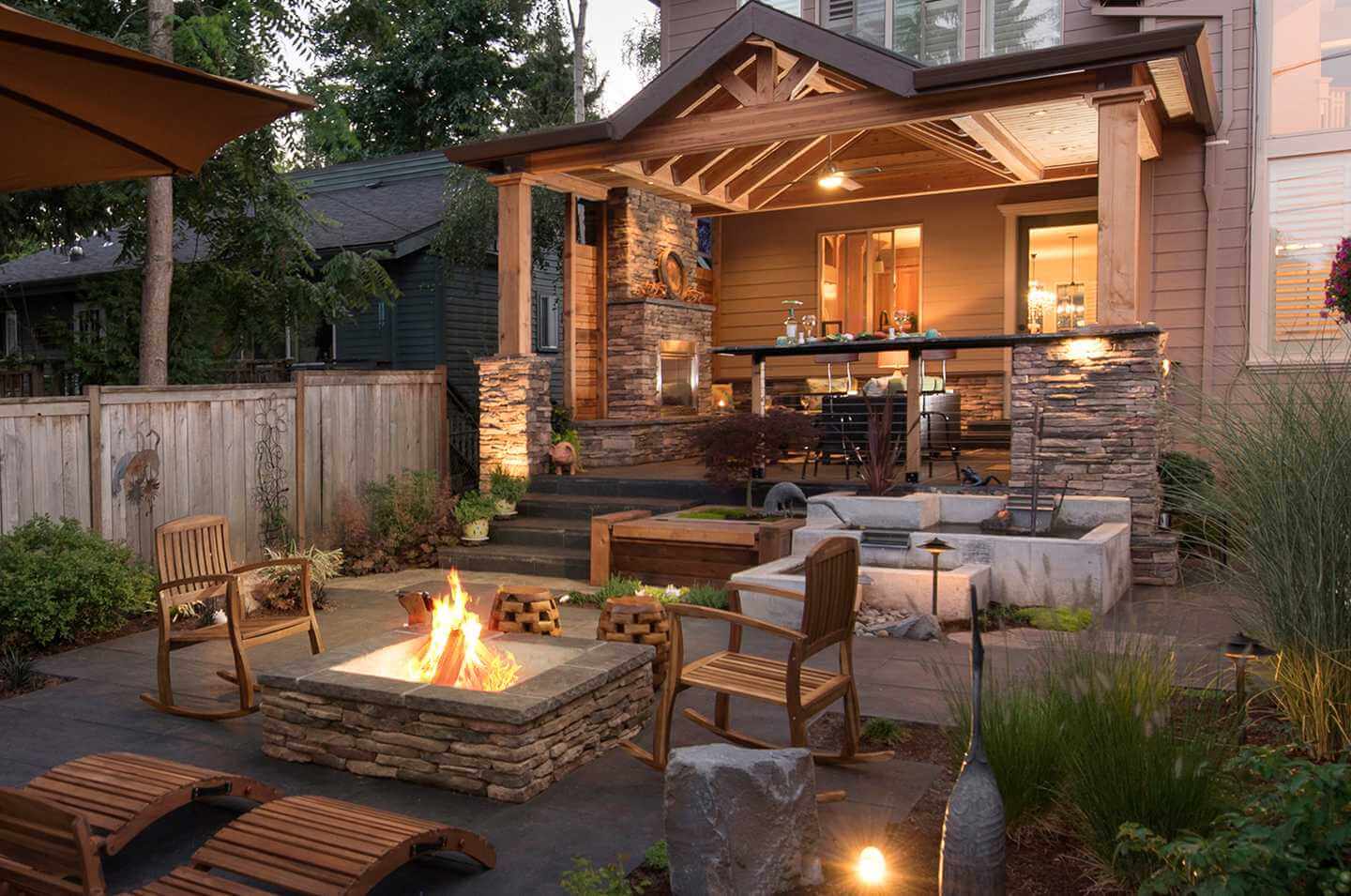 Source: paradiserestored.com
Adding a fire pit to your backyard living space is a great addition that's perfect year-round. Whether you choose to sit around it and tell ghost stories or roast marshmallows, it really sets the tone for an intimate atmosphere. With firepits, this is something you also have the option of purchasing or building yourself.
You can also revamp the look by adding an ethanol fireplace in your backyard to give it a glamorous touch.
Have an Outdoor Kitchen Built
Source: mxtrianz.me
Who said cooking was only meant for an indoor kitchen when outdoor lovers are building outdoor kitchens all over the world? One of the biggest worries about entertaining guests is ensuring that everyone is having a good time… Well, with an outdoor kitchen, entertaining your guests will be a breeze. The outdoor scenery and the fact that you have a kitchen outside is entertainment enough!
What homeowners are starting to realize is that outdoor kitchens are quickly becoming one of the top features that potential home buyers are looking for in homes now, in addition to open floor plans and upgraded indoor kitchens. In fact, most realtors recommend installing an outdoor kitchen instead of a pool, simply because it can be used year-round.
Also Read: 12 Best Outdoor Kitchen Ideas and Designs
If you're going to breathe life into your backyard with some or all of these different features, you might as well add a little privacy too. When most people think of fences, they typically think of those rickety metal eyesores that people used to get installed. But now, you can have privacy fences installed that not only prevent watchful eyes or intruders from your premises, but these fences are also very stylish as well.
What You Need to Think About
If you're seriously considering these backyard additions, just note that while they will certainly breathe life into your outdoor living space, you'll really benefit the most from them if you live in an area that stays warm for most of the year. You'll definitely see a better return on your investment with these additions if you plan on selling your home later on.