How to Choose the Best Roofer
One of the most important aspects of any home is the roof, it protects you from the scorching summer rays and downpours and ice. Roofing projects are big investments which is why it is important to hire the best person for that job. The good thing is when you find the right local roofing professional, they are going to help you with your roofing issues and you will have peace of mind knowing that the job is being handled by the right person. Whether you are fixing, replacing, or installing a roof, the following tips are going to help you choose the best roofer for the job.
Learning the Difference Between Roofing Companies and Independent Contractors
There are two different types of roofing contractor; roofing companies and independent contractors. Bot of them are going to get the job done, but one might be better suited for that specific project.
An independent roofing contractor is a good option if you need someone to work on quicker roofing jobs like repairs. The benefit of one person working on the job means that there is only a single point of contact. This can sometimes turn to a disadvantage because the job might take longer.
A roofing company is good for larger projects like roof replacement. When you hire a roofing company, you might get better deals, a warranty, and a faster turnaround time. If you choose to work with a larger company, you might find yourself having to speak to different people when at different stages project.
Getting Everything in Writing
It doesn't matter whether the job is small or big, it is important to have a written quote because it is going to help you plan yourself financially. It is also going to help you avoid hidden costs. From timelines to estimates, you need to have reference paperwork because you don't know when you might need it. Having a written quote is going protect you. The price on the written quote might change a little, but it is a good idea to know a rough estimate of how much it will cost. The roofer should include the price breakdown, cost of materials, payment agreement, and details on insurance.
Checking Their References
Word-of-mouth is one of the best options when it comes to hiring a roofer. You should ask them to provide you with three references from their past customers because that is how you are going to learn more about the company and their work. When you get the references, ask them a couple of questions. Find out whether the roofers stayed on budget, whether they were satisfied with the work, and if there were any project delays. This information is going to help you decide if they are the right option for you or a good fit for a specific project. 
Also Read: 3 Key Threats To Your Roof's Health
Meeting Them in Person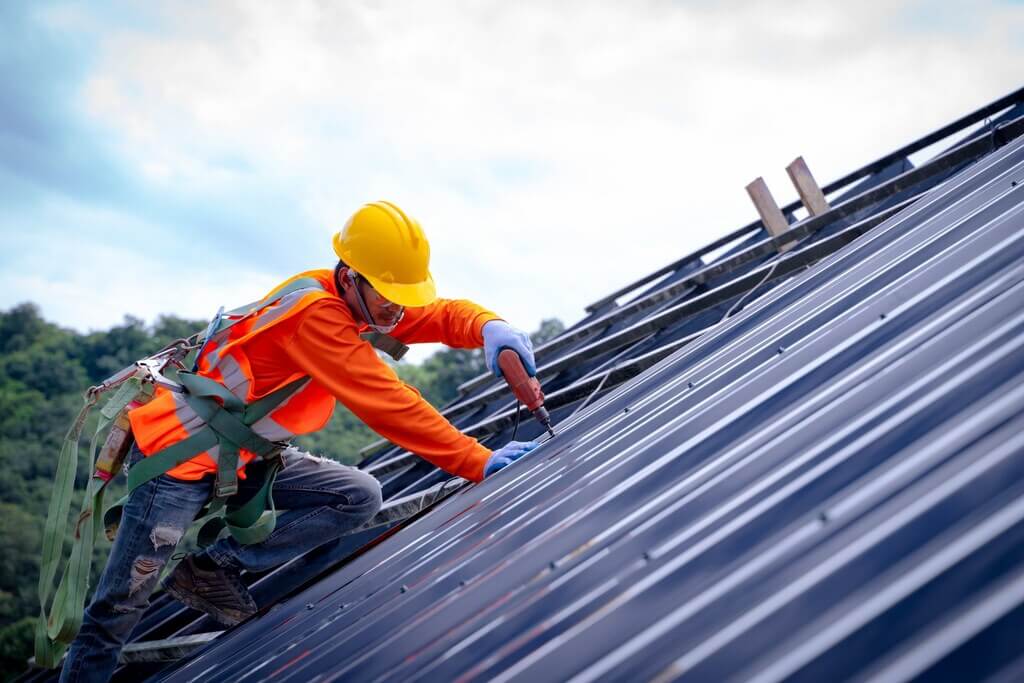 Source: sage.com
You should first meet with the roofer face to face and talk to them in person. This is a chance to ask questions and get to know more about how they work. If you end up hiring them, you might be more comfortable getting reports and updates about the project after you have met them first.
Looking at More Than Just the Pricing When Hiring Them
While it is important to stay on a budget, you should rely solely on the price. There is an average national cost for installing a new roof, but the size of the house and roof is going to determine the price. Smaller repairs usually vary in price. You can research to see whether the quoted price is far, but you need to look at other factors such as working style, availability, experience, references, and project type.
Including a Cleanup Strategy
Leftover materials and debris like asphalt and small nails can be dangerous for your pets and family if they are left hanging around after the work is completed. This is why you need a roofer who has a cleanup strategy because it will cover everything. There need to be a final sweep-through of the property and roof, but you need to find out how they are going to tidy the site each day. The need to meet your expectations.
Giving the Contractors the Full Details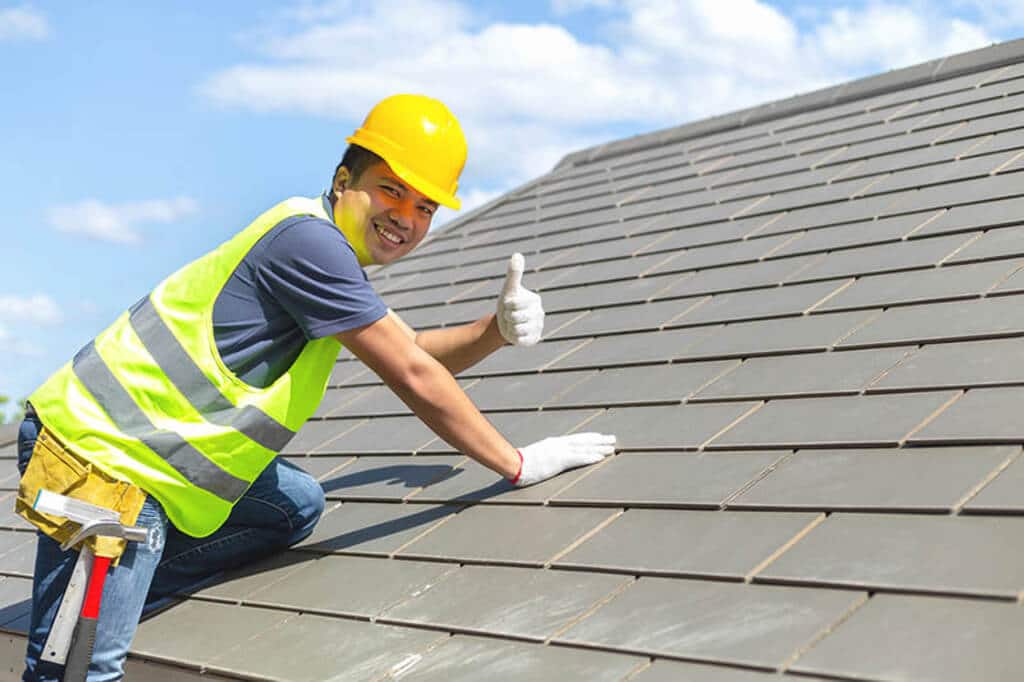 Source: tkroofingandgutters.com
You should plan the roofing project before you make any calls. This will help in avoiding complications or blowing your budget. provide the roofer as many details as possible, including past repairs, specific roofing issues, damage, etc. if you don't know what the exact problem is, then give them as much information as possible then let them come and check out the roof to learn more.
Asking About Insurance and Licenses
Before hiring a roofer, make sure they have proper licensing from the state. They will be happy to provide you with proof. It is a must to have worker comp and liability insurance before you hire in order to protect your home and those involved in the project because accidents can happen. You can put both of you at risk when you hire someone without proper documentation.
Also Read: Top 6 Roofing Industry Trends & Styles You Need to Know
Agreeing on a Timeline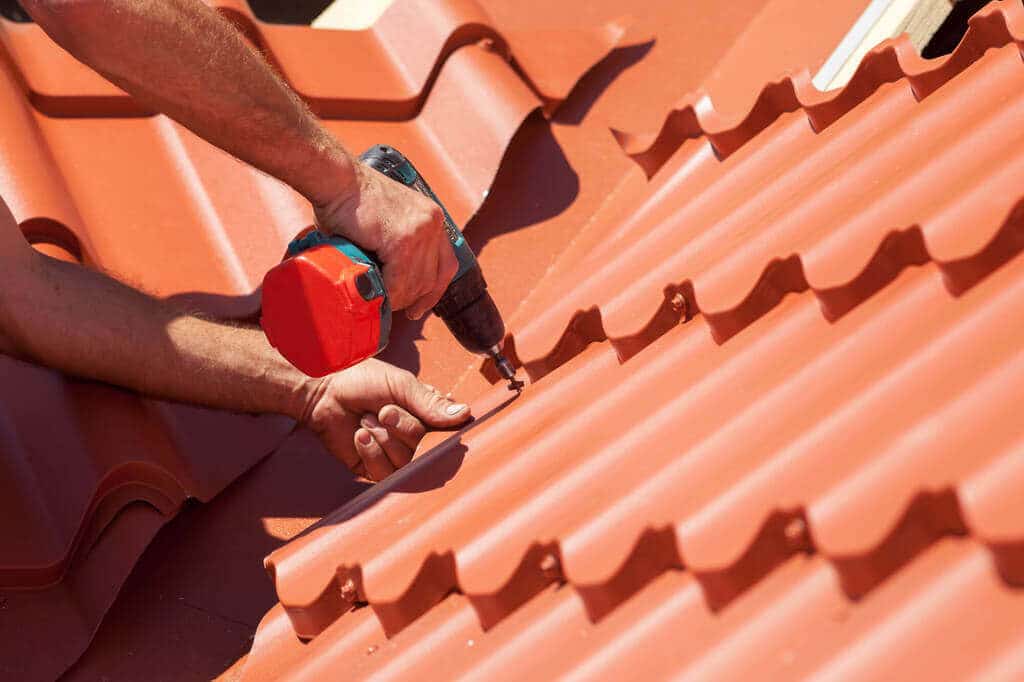 Source: ghar360.com
Whether the project is going to take five hours or five days, it is important to have a timeline so that you know what to expect. Delays are common with every project, but setting expectations can help the project run smoothly.
You need to talk about estimated completion dates, milestones, and any prep work done before installation, such as ordering materials and cleaning. This is also when you can find out days that you need to be home during the projects. There are times when you have to be there to make sure everything is done the way you wanted.
Asking a Lot of Questions
While it is important to check off all the above boxes, there are questions you still need to ask the roofer. It is important to use questions to learn more about the contractor before you hire them and whether they are the right fit for your project.