6 Ways to Declutter Your Home
Leaving your home in a cluttered state for a long time has many downsides. Clutter can take up the spaces in your home, making it look disorganized and appear smaller than it actually is. It will also be more troublesome for you to locate your things when everything is in disarray. 
Aside from that, seeing plenty of unwanted clutter around your house can cause you stress. You'll find it hard to focus on your other tasks or chores when you're surrounded by clutter. Plus, you'll also feel embarrassed about inviting over some guests. In extreme cases, some people would suffer from depression or obesity due to too much clutter, and they end up not knowing what else to do or how to start decluttering an entire house. 
Fortunately, you really don't need to be a professional house organizer to clean up your space and declutter your home. While decluttering your home is a big project to tend to, there are actually tips you can follow to make the job easier to achieve. Read on below for the six ways to declutter your home.
1. Create a Goal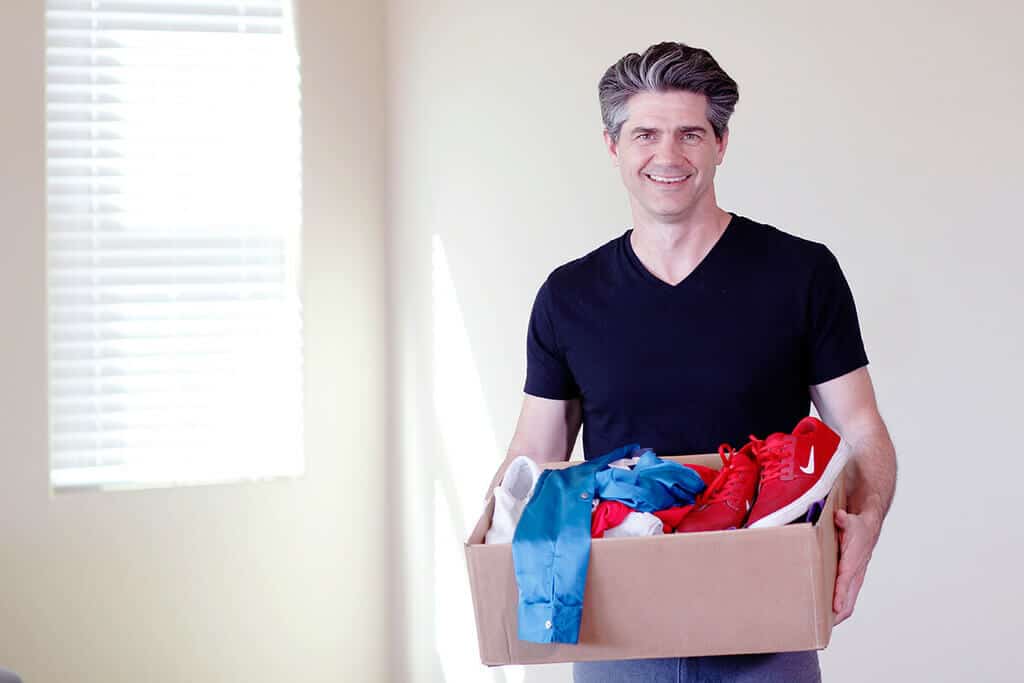 Source: becomingminimalist.com
When you declutter, it means you have to reduce the things you're keeping in your home. It's also known as embracing a minimalistic lifestyle or owning a few things as much as possible. The fewer things you own, the more spacious and neater your home will be. So, before you start, create a goal on how you'd want the result to look like. This goal will serve as your guide so you don't get rid of too much or too few items.
2. Get Some Help
If this is your first time decluttering an entire home, it's understandable that you'd feel overwhelmed, especially if you own a massive house. Instead of feeling frustrated about starting this project, you can break down the work and assign the other areas to other family members. If they're not available, you can also call the help of professional cleaning services Colorado Springs, if you live within the area, as they can help you in deep cleaning each room. 
Now that you have someone to help you with your home decluttering project, you can then go through our list of rooms and the order you'd want to follow. For this one, it's best if you start decluttering upstairs, working your way downstairs.
3. Create a Sorting System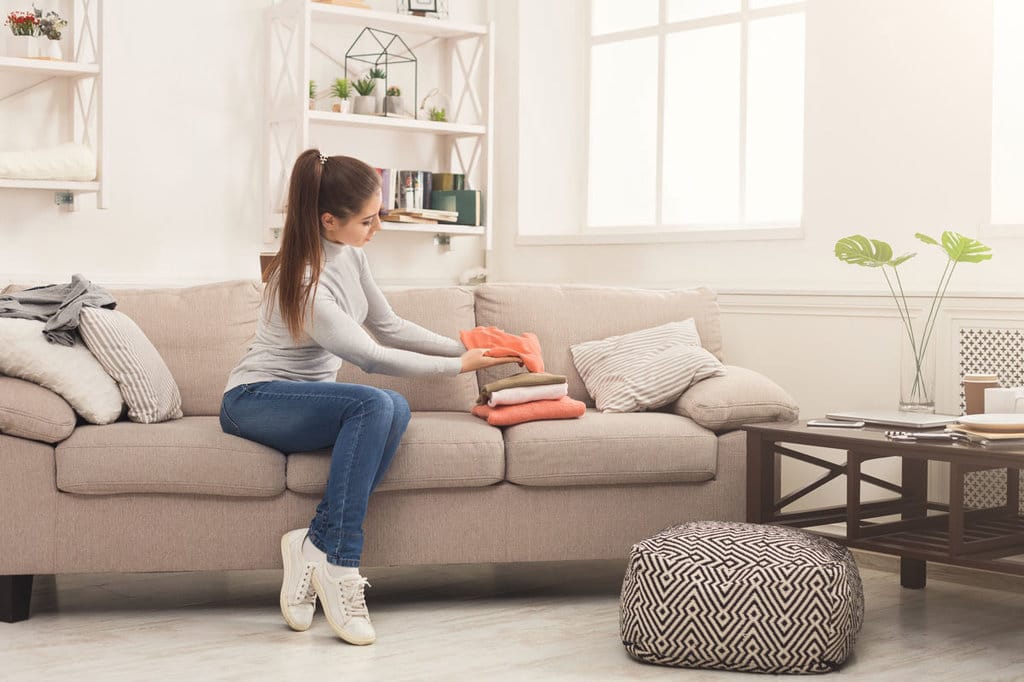 Source: hvmag.com
As you go through every room in your house, you need to create a sorting system for every item you can find. You can do this by following the four-container method. Prepare four containers and label each of them with Keep, Storage, Donate, and Trash. This way, as you find each individual item, you can decide which container should that specific item belongs to. 
The box labeled Keep is for the things that you still use daily. The storage box, it's for the things that you use on a seasonal basis. The Donation box, it's for the things that you don't need or use anymore, but can still be reused by other people. You can give these things to charity or put up your own garage sale to sell them. For the Trash box, it's for the things that are no longer useful, functional, and, thus, must be thrown away.
4. Get Rid of Duplicating Items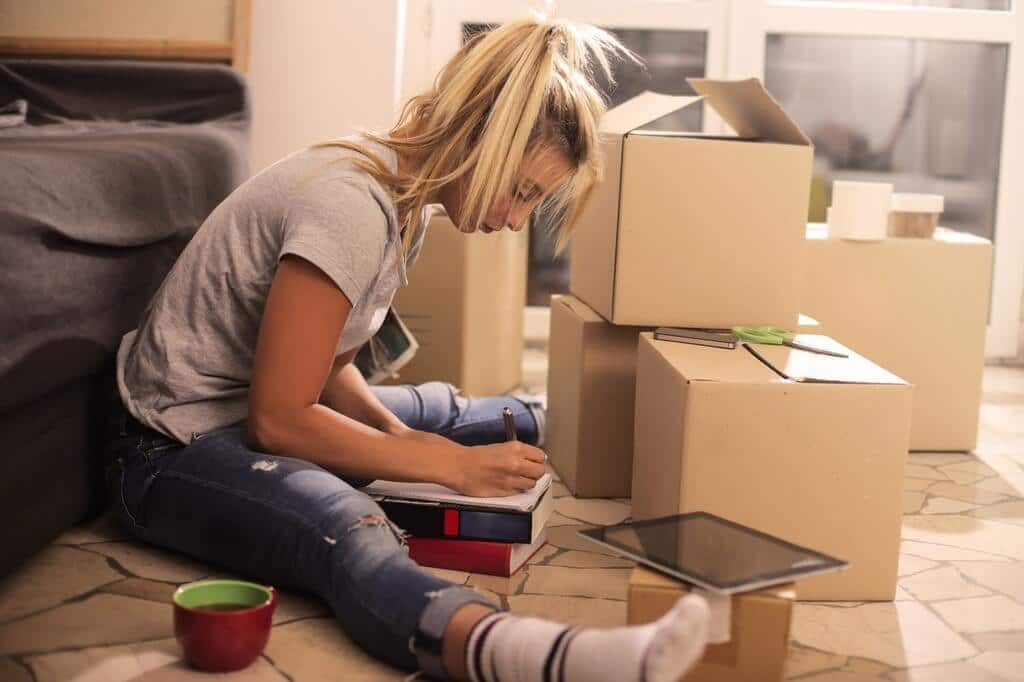 Source: arredook.it
While you go through each item you own, you may encounter multiple items of the same object. For instance, you've discovered that you own four cutting boards. Perhaps, you bought the other three because you thought you lost the first one. Then, ask yourself if you really need all four of them. If the answer is no, that's the sign that you can keep the other one, and sell or donate the rest.
5. Organize the Items You've Kept
Once you've gone through every item in your house, it's time to throw away what's meant to be thrown, and organize the items that you've left behind. Arrange them in a way that it'd be convenient for you to find them easily. For your clothes, fold them neatly and rearrange them in your closet. For your kitchen tools, put them away in different containers according to their respective uses for easier location later on.
Also Read: How To Declutter Your Home The Perfect Way
6. Declutter Regularly
Once you've successfully achieved your first home declutter project, it doesn't end there. Remember that clutter will start to accumulate again over time. Instead of being frustrated about it, accept the fact that it's normal and it happens to every household. The best thing you can do is declutter it regularly to make sure your home is as neat as it should.
Wrapping Up
With the list of tips above, you can ensure that you can take on each home declutter project with ease. After all, deciding on how you'll declutter your house is all up to you. Over time, you'll get used to the whole project. You'll realize the sense of peace and freedom you get as you live in a decluttered home.