Influential, an impressive structure with a modest and unapologetic aesthetic, yet standing out from the crowd for its bold distinctiveness, brutalist architecture style is difficult to fall in love with at first sight. However, this controversial architecture style that rocked the world and loved and loathed in equal measure is once again under the spotlight these days. Therefore, it is the best idea to understand this architecture style in detail.
So, without further ado, let us get started understanding what brutalist architecture style is.
What is the Brutalist Architecture Style?
Usually, people say that trends are circular and what is old becomes new again. This stands true for fashion, music, and art. When it comes to the architectural style that exemplifies this principle better than any other style is – Brutalist Architecture Style.
You may have heard this term and thought it as a bit harsh. However, the rough and aggressive name is the right name for this style of architecture. The word 'brutal' comes from the French béton brut that refers to the 'raw cement' used in many buildings. In this architecture style, the rawness refers to the stripped back and clearly eye-catching concrete that constructs the designs.
Where and When
World war – 2 put an end to the perkiness of previous decades' architectural design style. Across Europe, areas that were destroyed by enemy bombs were rebuilt with fortitude and optimism. After the war population was needed housing around the world. Therefore, to meet the requirement for the pocket-friendly homes, architects moved to concrete as an affordable material that allowed for immediate construction.
During 1950, 60s and through to the mid-70s, brutalist architecture style was quite popular among government clients who are looking to construct high-rise apartments, shopping centers, educational institutes, and other projects. You can see many buildings of this style in the United Kingdom, the USA, France, Germany, Italy, Japan, and in other countries.
Le Corbusier and the Unite d'Habitation
The Swiss-French architect Le Corbusier has immense love for concrete and his love translated into a building that you can consider the birth of Brutalism. The Unite d'Habitation in Marseilles, France was his 1st project in 10 years. His practice has to face interruption in World War 2.
The Fall of Brutalism
In the 1980s, Brutalism began losing its position in popular architecture style. This downfall is because of the cold and ascetic nature of this architecture that is also linked with totalitarianism. Another reason Brutalism falls is the raw concrete usage in construction. This raw concrete did not age well and generally shows signs of water damage and decay. These pitfalls usually brought down the overall aesthetic.
Throughout the 1980s, this architectural style gave the way to state-of-the-art architecture and deconstructivism. Due to this, the post-modern architecture style got born.
Pros of Brutalist Architecture
The main advantage of brutalist architecture is its durability. The reason behind it is the usage of concrete. This concrete can easily be poured into any form. It makes it the perfect pick for the clients who are in search of the shapes and elements that fall outside of the usual options available with wood and steel framing.
The usage of concrete in this style of architecture offers very effective thermal mass. It absorbs and retains heat well. Therefore, concrete buildings remain cool in the summer and warm in the winter.
Cons of Brutalist Architecture
When it comes to cons, the concrete can be a big contributor to pollution. This is because of the cement which is the main element in concrete. Cement is a major producer of carbon dioxide.
Many people want to stay away from concrete due to its visual appearance. This style of buildings looks very heavy and if not kept clean it can quickly get dirty and run-down.
Top 9 Brutalist Wonders Of The Architecture World
1. Barbican Centre and Estate
Source: windows.net
Location: London
Year built: 1982
Architects: Chamberlin, Powell & Bon
2. The Bank of London and South America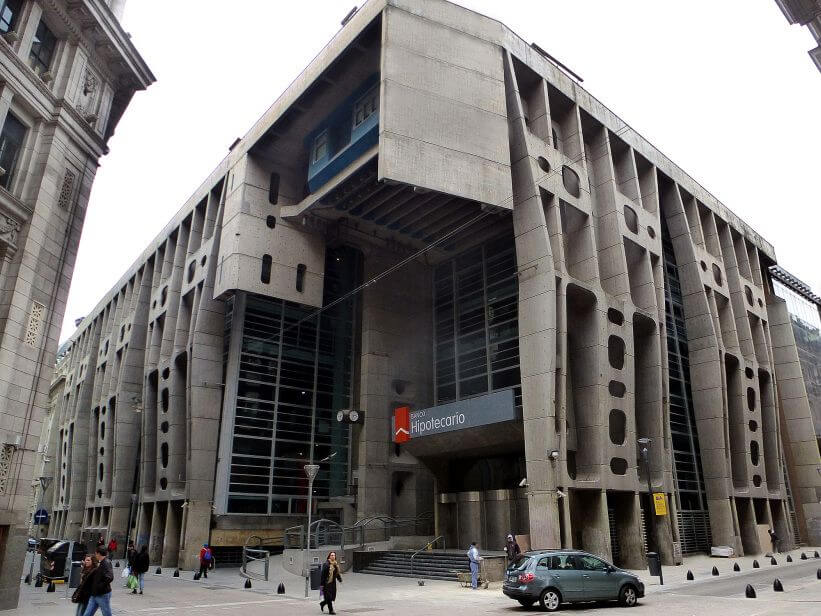 Location: Buenos Aires
Year built: 1966
Architects: Clorindo Testa and SEPRA
3. Spomenik Memorials
Location: Throughout the former Yugoslavia
Years built: 1950–2000
4. Geisel Library
Location: La Jolla, California
Year built: 1970
Architects: William L. Pereira & Associates
5. The Cathedral of Saint Mary of the Assumption
Location: San Francisco
Year built: 1970
Architects: Pier Luigi Nervi & Pietro Belluschi
6. Trellick Tower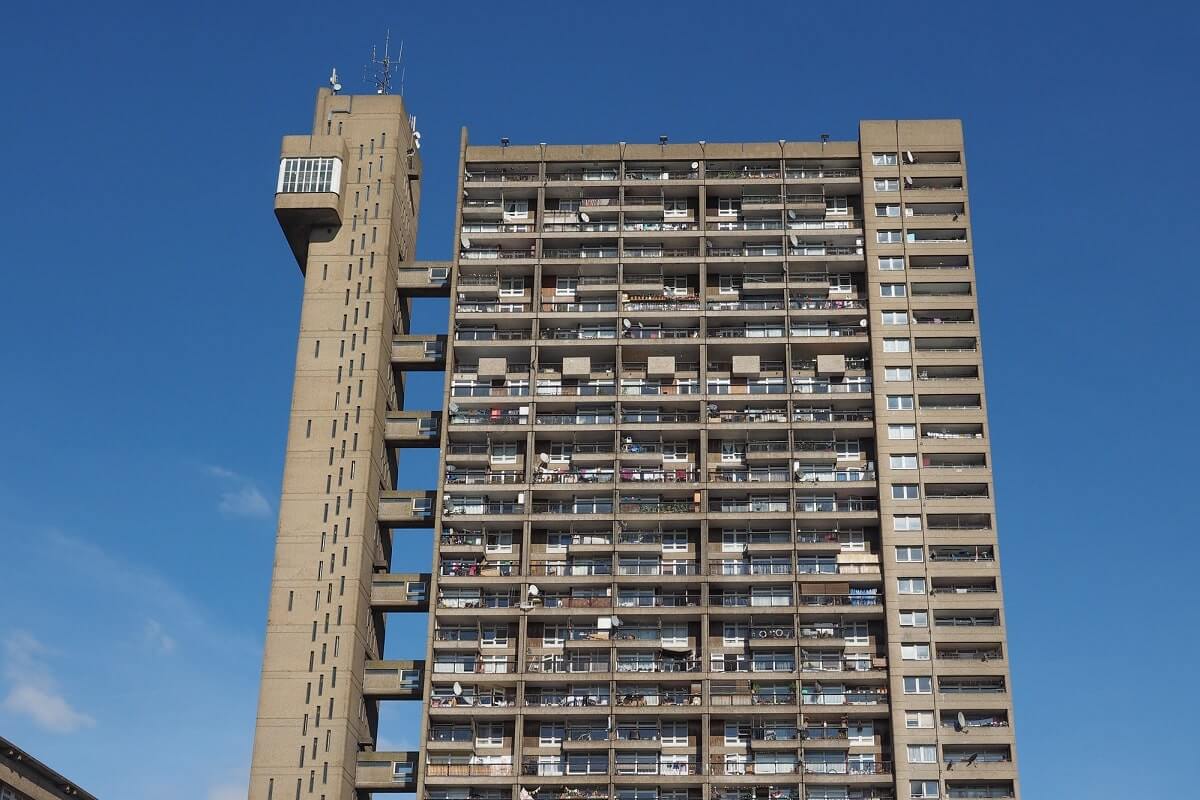 Location: London
Year built: 1972
Architect: Ernő Goldfinger
7. Hill of the Buddha
Location: Sapporo, Japan
Year built: 2015
Architect: Tadao Ando
8. Boston City Hall
Location: Boston
Year built: 1969
Architects: Kallmann, McKinnell & Knowles
9. The Met Breuer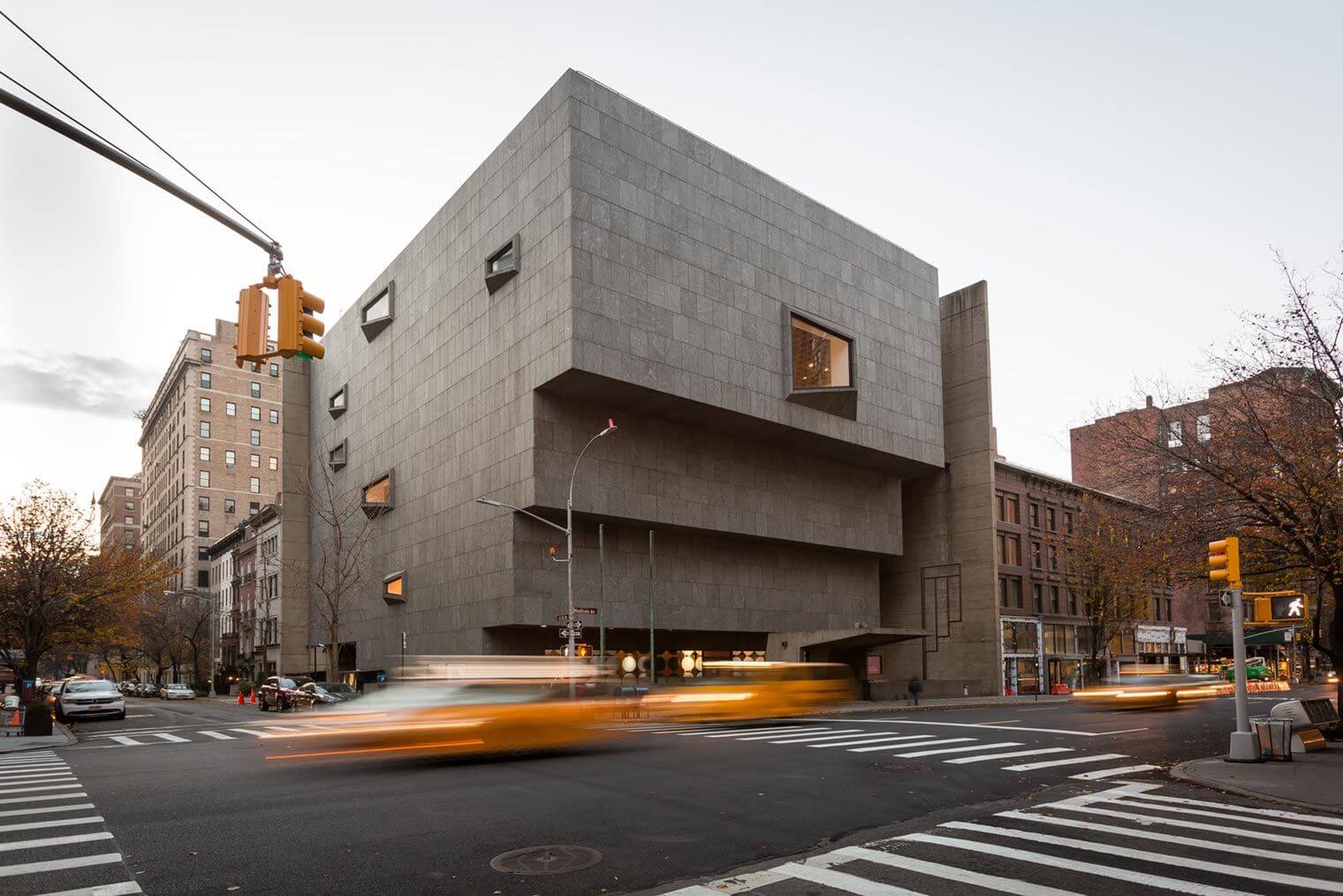 Location: New York City
Year built: 1966
Architect: Marcel Breuer
In Case You Missed It: