12 Reasons Why You Should Buy a Fibreglass Pool!
Home improvements are all the rage here in Australia, and putting a swimming pool in is on top of the list for many. If you are in the market for a pool, you may have noticed that there are a few different options to choose from. fibreglass is one of them, and it offers numerous benefits. Here are 12 reasons why you should choose a fibreglass pool for your home.
Integrated Safety Features
Quality fibreglass pools such as ours here at Newcastle Swimming Pools have a lustrous gel-coat surface that is non-slip and soft underfoot. This can prevent injuries from slips and falls, and you don't have to worry about getting sore feet or scratches from abrasive tiles or aggregate finishes. While it may seem like a minor thing, it can affect your overall enjoyment of the pool.
Along with non-slip surfaces, all our medium to larger pool varieties features a built-in safety ledge. It runs around the entire pool, which is perfect for children who are gaining confidence in the water, rather than having to swim back to the step, they can make their way to the closest part of the ledge from anywhere in the pool.
Pool Installations Completed in a Fraction of the Time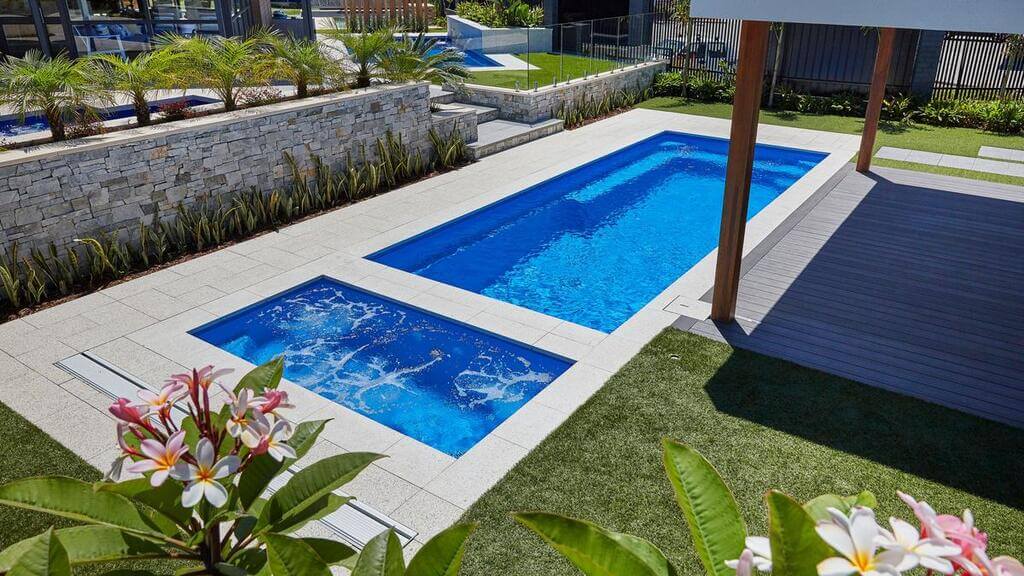 Source: thewest.com
Unlike some other types of pool installations which can take upwards of 6 months to complete, fibreglass pools are quick to install. Having construction workers at your home for months on end can be burdensome. With a fibreglass installation, most of the work is already done as the shell is manufactured off-site, all that's left to do is prepare the ground to make room for it.
Choosing a fibreglass pool means you can swim in your pool sooner rather than later, and if the weather is on our side and there are no delays in permits, your pool can be installed in as little as 7 days.
Huge Selection to Pick From
fibreglass pools come in a huge variety of styles and shapes. Whether you are after a modest pool to fill a small space or a big swimming pool with enough room to host the largest of gatherings, there is something for every taste and home. With so many options to choose from, the most difficult part is locking in a design.
Choose the Installation Method to Suit Your Backyard
If you have a backyard that isn't "perfect" for installing a pool inground, a partially above-ground or above-ground installation may give you a better result. Not only that, but it can also be more economical too as minimal groundwork is required to put the pool in.
Our fibreglass pools are skillfully engineered to be installed both inground and above. They won't shift, bow, or be structurally compromised in any way by installing them partially above or above ground. While other pool types can be built via these methods, the process is generally labor-intensive and costly.
Cleaning Is a Breeze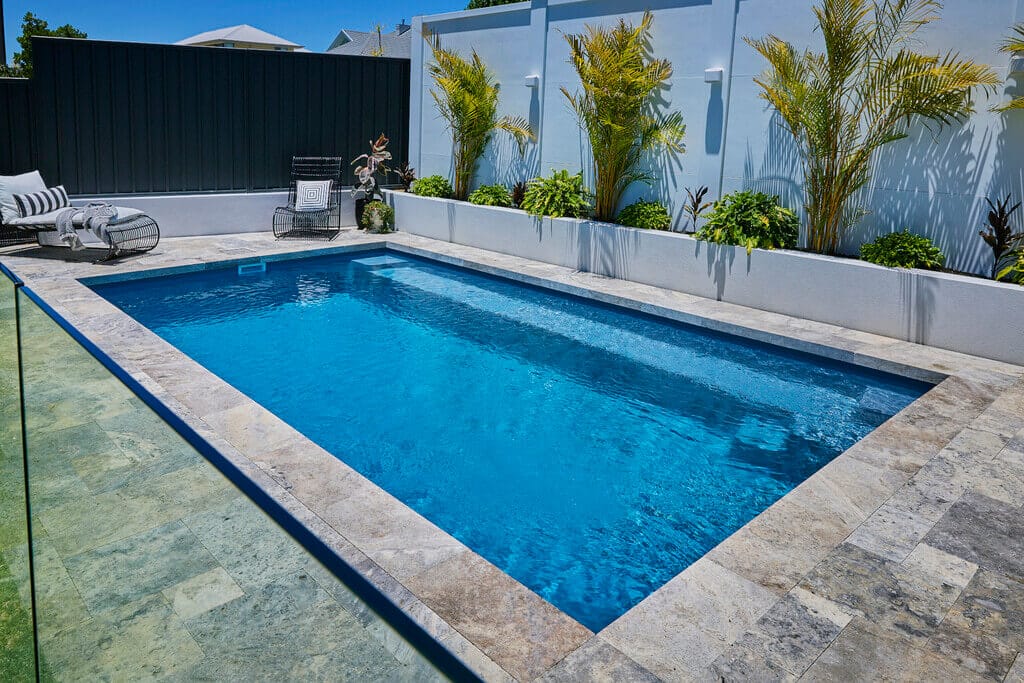 Source: fibreglasspoolsmelbourne.com
As we mentioned above, the surface of a fibreglass pool is smooth. It is also non-porous which makes it hard for algae spores to attach to it and multiply. Because of this, algae growth is hindered, and you don't have to dedicate as much time to pool cleaning. Not having to clean the pool constantly allows you to do better things with your free time, such as swimming!
Lower Running Costs
As algae infestations aren't a constant battle with fibreglass pools, the need for heavy doses of chemicals is significantly reduced. This can equal big savings over the lifespan of your pool. Often when algae break out in the water, the treatment is pool shock.
To distribute the chlorine throughout the pool, and to prevent the sun from degenerating it, it's advisable to run the pump overnight. In a concrete pool, you may have to do this a few times a week in summer, and this can send your energy bills skyrocketing.
Also Read: 11 Things Most Homeowners Forget When Planning for a Pool
No Ongoing Upkeep
Once your Newcastle Swimming Pools fibreglass shell is installed, that's it! You don't need to do anything to keep it looking as great as it does. Other permanent swimming pools cannot offer the same benefit. Concrete pools need to be resurfaced every 10 to 15 years.
This doesn't come cheap either and will set you back around $10,000. Vinyl liner pools need the inner vinyl liner replaced every 5 to 10 years, and these cost approximately $4,000. Vinyl liners are susceptible to tears, and you may need to replace them sooner than this.
Heat Effectively
Source: imagekit.io
Heating used to be a luxury item that only those with deep pockets could afford however, nowadays, many everyday Australians are including it in their pool setup. This is because it is much cheaper now. The great thing about fibreglass swimming pools is they retain warmth, and they heat up quicker than some other types such as concrete. This means you don't have to use your heating for extended periods to get a great result.
Also Read: Fiberglass vs. Vinyl Window : How To Choose The Best?
Strong and Durable
Most in-ground swimming pools are durable but, there are a few key differences that set fibreglass apart. The technology that is used to manufacture fibreglass pools is simply unmatched by their handmade concrete counterparts.
The conditions are controlled, and no external factors such as rain or extreme temperatures can affect the result. Our fibreglass shells are made in a state-of-the-art temperature-controlled facility, and each of them undergoes a comprehensive quality control check before leaving the site.
Concrete pools generally come with a 7-year warranty whereas our fibreglass pools come with a lifetime warranty. We know the stringent measures that are taken when constructing every one of our pools and spas.
Engineered to Withstand the Extreme Aussie Climate
Our fibreglass swimming pools are designed to have an imperceptible flex. That prevents them from cracking when exposed to freezing temperatures or slight earth movements. The gel-coat finish can tolerate exposure from the often unceasingly intense sun over decades without the risk of fading from UV rays.
Flexibility When Choosing a Sanitizing Agent
There is quite a selection to choose from when it comes to sanitizing systems for your pool. Chlorine, salt, minerals are just to name a few. The good news is, it doesn't matter which one you choose, none will damage the integrity of the inner gel finish, and it will maintain its vibrant color without peeling or blistering along the way.
It Can Increase the Value of Your Home
Australians are obsessed with swimming pools. In fact, we have the most pools per capita in the world! When people are in the market for a home, they don't want a swimming pool. That is potentially going to cost them an arm and a leg to run. Fibreglass pools are modern, and they are the easiest and most affordable pools to maintain. Increase the Value of Your Home and make a selling point at any home. 
The benefits that a fibreglass swimming pool can offer are hard to overlook when choosing a type for your home. If you have any questions about our fibreglass swimming pools or spas, simply get in touch, and one of our friendly team members here at Newcastle Swimming Pools will happily help. Contact us today!