5 Design Considerations for a Children's Bedroom
Designing a new children's bedroom can be a lot of fun, but it is also a challenging task given all the designing and functional decisions the task involves. Kids' rooms need to have a bright and cheerful personality and you can achieve this by playing around with different factors such as the paint, the wall décor, colors of the furniture, flooring, and so on. 
However, one also needs to pay equal attention to the comfort and safety factors of the child. Thinking ahead and planning long-term is another important factor as the kids will grow up in this room. They will grow physically of course, but as they do so, their tastes will change as well. So, when designing a new children's bedroom, i.e., designing it from the scratch, it will pay off if you think long term. 
So, without further ado, let's jump into some important design considerations apropos your child's bedroom. 
1. Paint and Wall Decor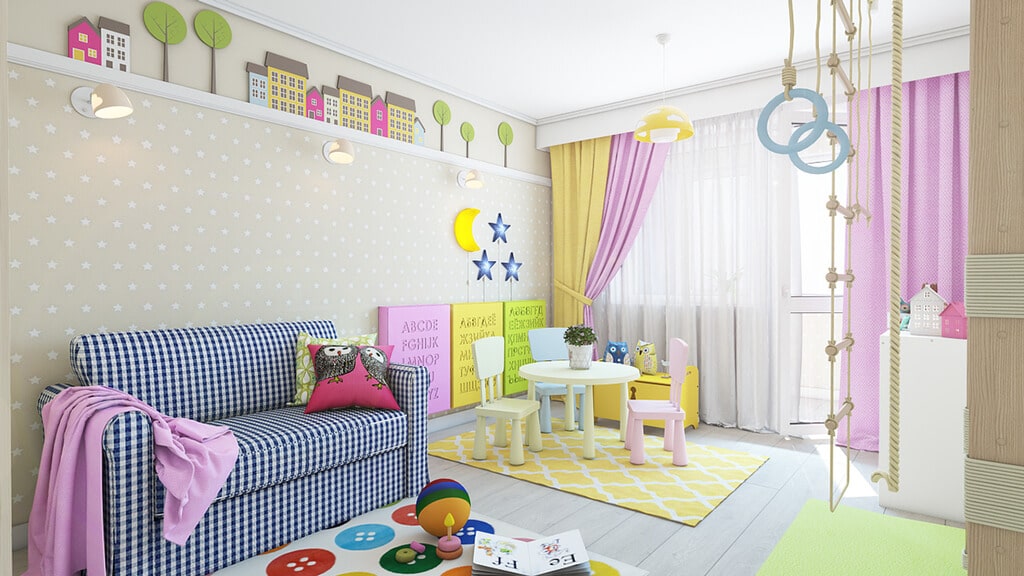 Source: home-designing.com
It is often tempting to opt for bright colored paints for your kid's room. Keep this in mind however that the bolder the color you use now, the greater the number of coatings you will need to apply when you feel it is time to swap. Instead, we recommend that you use neutral shades for the wall paint and use furniture, rugs, storage units, etc. for bolder and brighter accents. 
With the neutral shades, it also becomes that much easier to implement your design ideas with the help of murals, wall stickers, etc. Every child has a favorite movie or an idol that he or she admires. So why don't we make them even happier by decorating their room with Marvel superheroes, Disney princesses or even their favorite video game Fortnite wall stickers. Or, if you must use bright colors, we suggest you opt for chalkboard paints but only at certain portions of the wall and/or furniture and not over the whole room. The chalkboard paints are a great and fun addition to any children's room. The matte finish is easy on the eyes and of course, kids can scribble and doodle over them to their heart's content. 
As to the quality of the paints, make sure that they are durable and low VOC (so that they won't give off any fumes). 
2. Bed and Furniture Ideas for your Kids' Room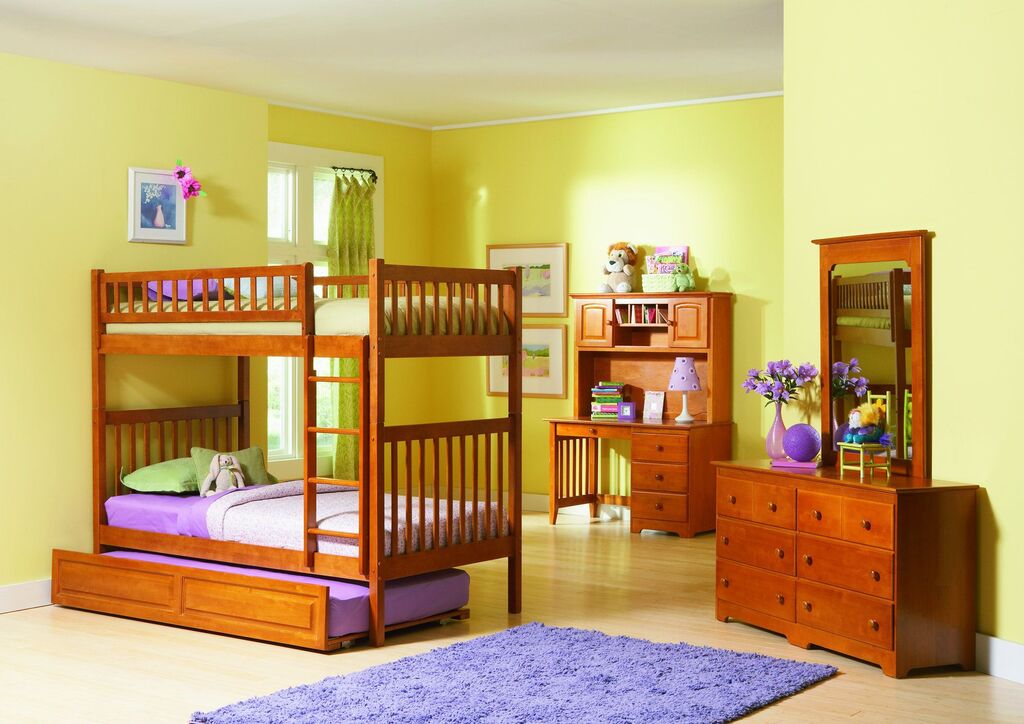 Source: pinimg.com
If you are buying a new bed, you may feel tempted by ideas such as a car bed or a princess bed. However, you must not forget that your kid will soon outgrow them which means that you will have to invest in a new bed in a couple of years' time. So, resist the temptation and opt for something more practical that will nevertheless be attractive as well as comfortable for your kids to use. 
Some good ideas include expandable storage beds, bunk beds with sleep-in storage options, raised beds with underneath storage, etc. Beds like these will also make your room look large as they will let you have a greater amount of empty floor space. Small kids will especially appreciate this as they will have more space to play and move around. 
Also, if you have a single child, make sure to avoid a double bed. For additional furniture, consider cupboards with loft to best utilize the available space. 
3. Flooring Ideas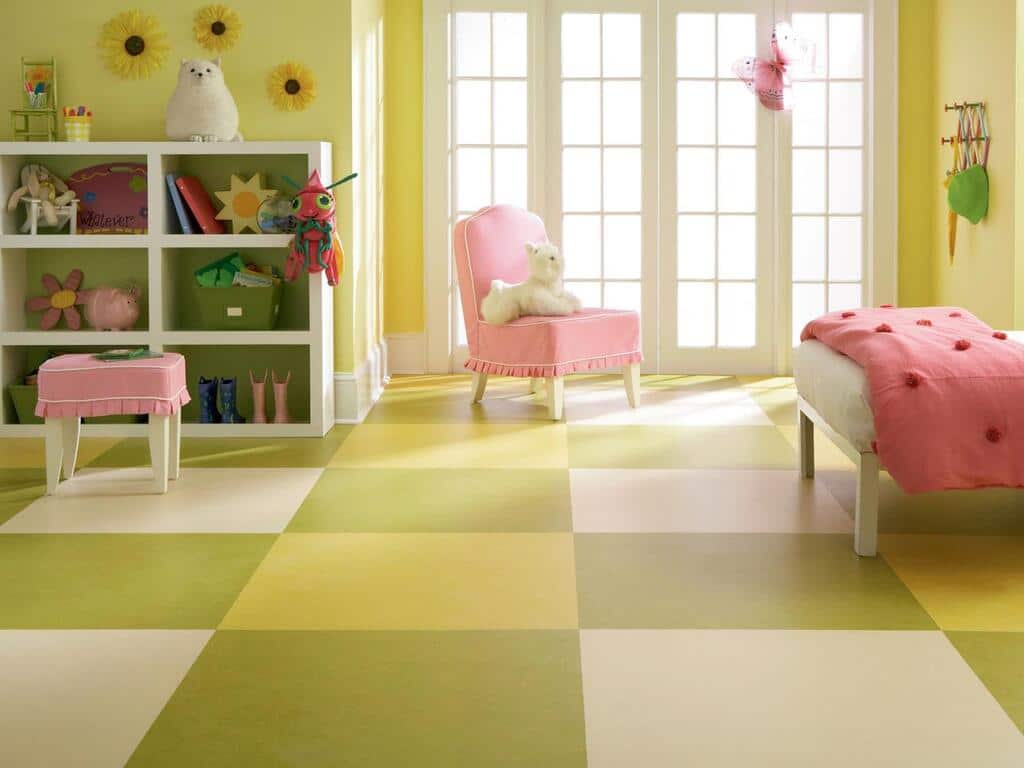 Source: sndimg.com
Wood, vinyl, rubber, carpets—all of these are good flooring options for your children's bedroom. Rubber and carpets are especially good when it comes to noise insulation. They are more forgiving as well and you won't have a heap of broken toys and stuff on your hand with those flooring options. However, if you use carpet flooring, make sure to use a layer or short pile or flatweave rugs on top. These kinds of rugs are the easiest to clean and you will also get them in many different color schemes. 
Wood and vinyl flooring are more durable, but they are not as effective when it comes to blocking the noise. Wood flooring is also a somewhat expensive option. However, if you do decide to use either wood or vinyl flooring, make sure to place a rug or two over them. Also, make sure that the floor is not slippery. 
Also Read: 20 Most innovative & Cool Small Room Ideas For Kids
4. Window Treatments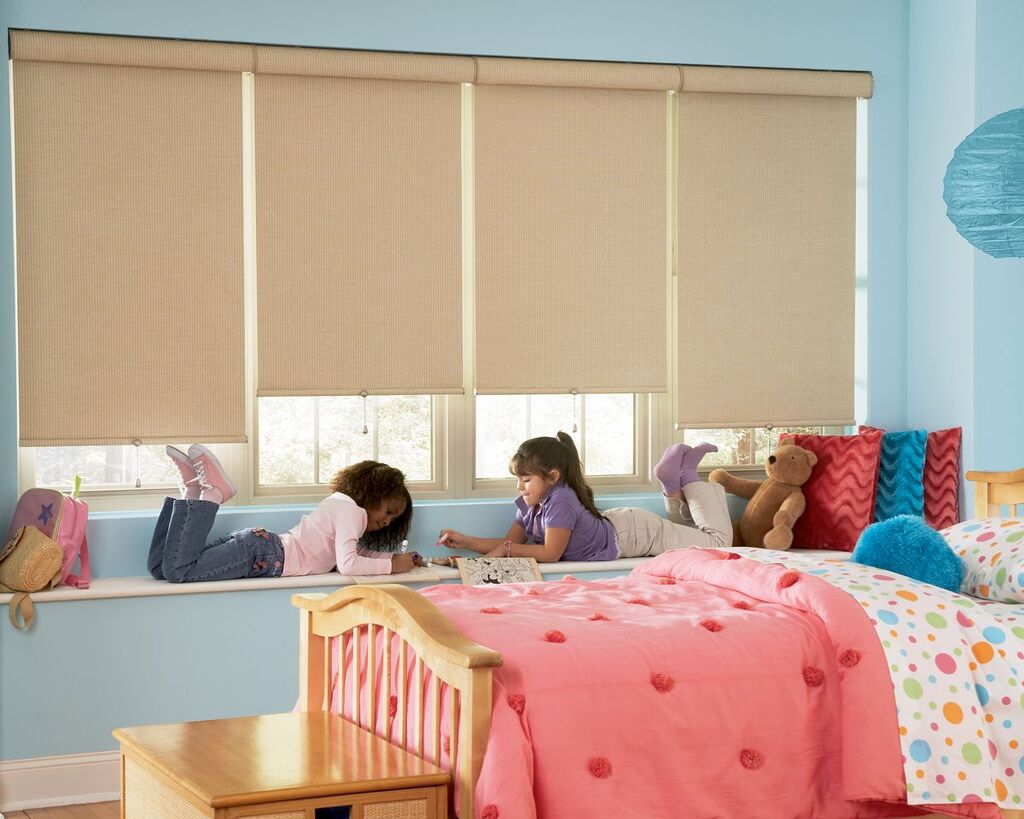 Source: pinimg.com
First of all, opt for large windows that receive a lot of sunlight during the day. Studies show that greater exposure to natural light makes for sound and peaceful sleep for kids and adults alike. This is why we suggest that you use slatted shutters or blinds for the windows and if possible, stay away from curtains, even though the latter provides good opportunities to add patterns and colors. For the same reason, window films are a strict No-No.
5. Install Air-Conditioning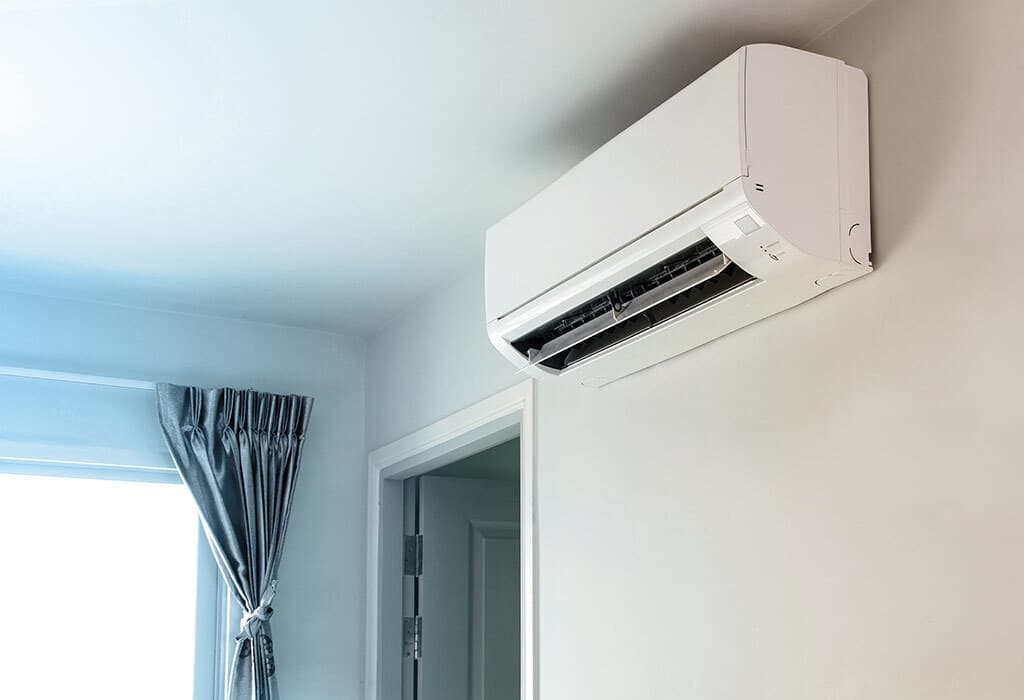 Source: cdnparenting.com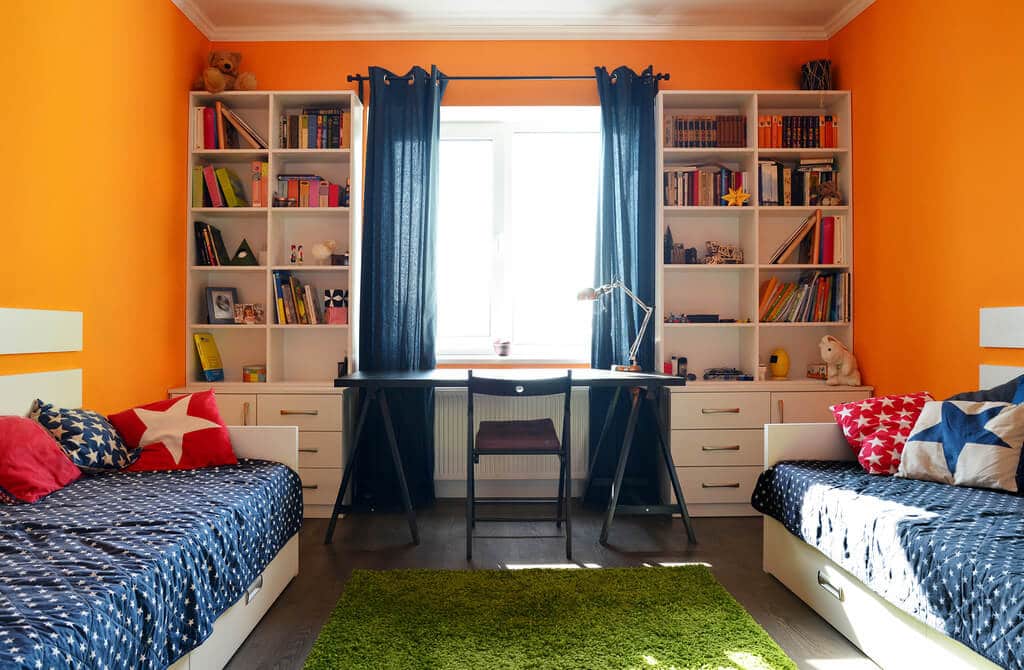 Source: fittedwardrobesideas.com
Finally, make sure to invest in high quality and energy-efficient air-conditioning device for use in your kids' room. This will make the room comfortable to sleep in at all seasons and during the hotter summer months in particular. Speak to Matt @ Lowe Air for the latest a/c units that are both quiet & efficient – perfect for a child's room.