Top 10 Living Room Storage Ideas
We all love collecting a lot of things, be it cutlery, books, clothes, footwear, showpieces, electronics, and much more. Apart from these things we all need basic home requirements which we buy to live an entire month mostly. All these things require ample space which is difficult to get in these ever-increasing rates of properties.
Moreover, if it comes to storing something in the living room, things become difficult to keep as we do not want to mess up with the looks of our house. We all wish to keep up with the sophistication and comfort and want to make a home feel homey and welcoming. We do not want to see our homes, especially a living room as a dumping group.
However, what if we have small space and not a room to keep other things and still want our homes to look beautiful? You would be surprised to see our creative and appealing living room storage design ideas by our intelligent designer's team for your living room storage ideas.
Many of these below-mentioned storage ideas are even helpful to make your living room look smart and creative apart from giving space to store. Just go through this creativity we have for you and we are sure every visitor at your place will be awestruck and would definitely take a picture to get the same idea for their homes.
Let us pin down 10 marvelous tips for your stylish living room storage ideas.
1. Bring a Storage Sofa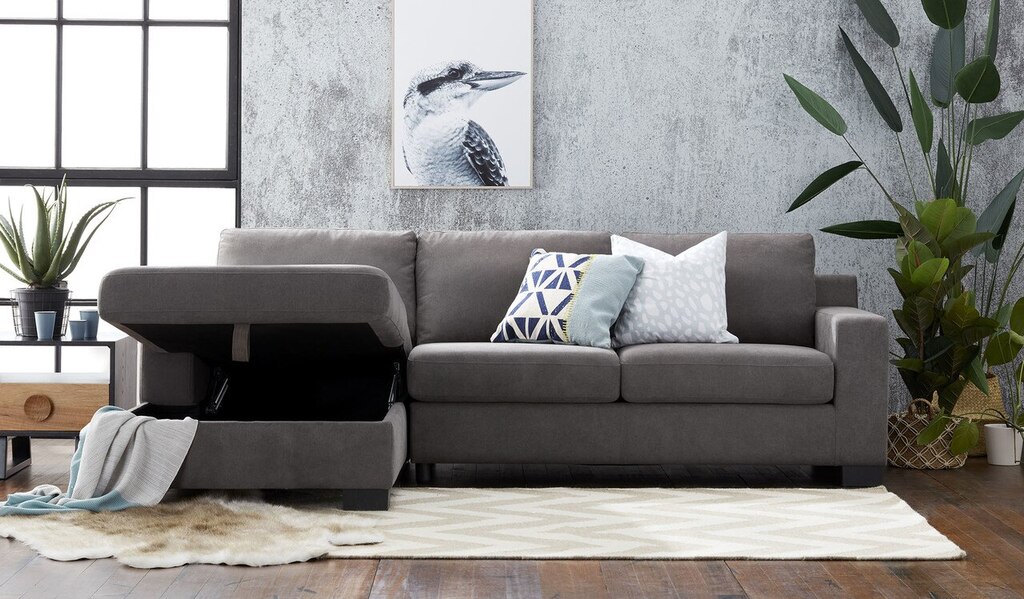 Source: bigcommerce.com
We all need and have a sofa at home but did you know that in the market there are sofas which have storage space beneath? You can custom make it or order it online. The teak wooden ones are really good as they stay for a long time. You just regularly need to spray for white ants and you are all done. These sofas have ample space beneath them. We all know we use the sofa to sit on the above. At the same time why fill them with empty foam? Instead, bring home the most stylish teak wood storage sofa which can be filled with the item which you rarely use.
2. Customized Wall Unit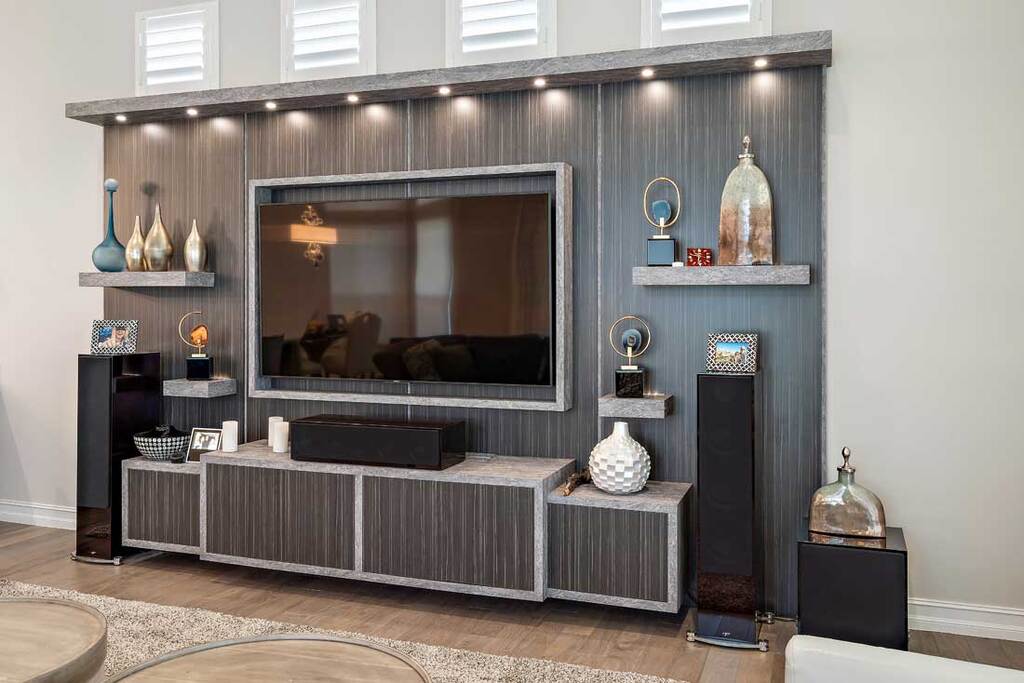 Source: schrappers.com
If you are a book lover and have many books at home and at the same time would wish to keep them all then a customized wall unit is a must for you. You can have empty units in them where you can arrange your books just like a library has. You can let it be open to give your living room an authentic look. Moreover, you will make up a good library in your living room which will be loved to see by many. So the next time you come home tired, you can just pick up a book from your wall unit and sit relaxingly on the sofa and rest after a long day at work.
3. Crafty Basket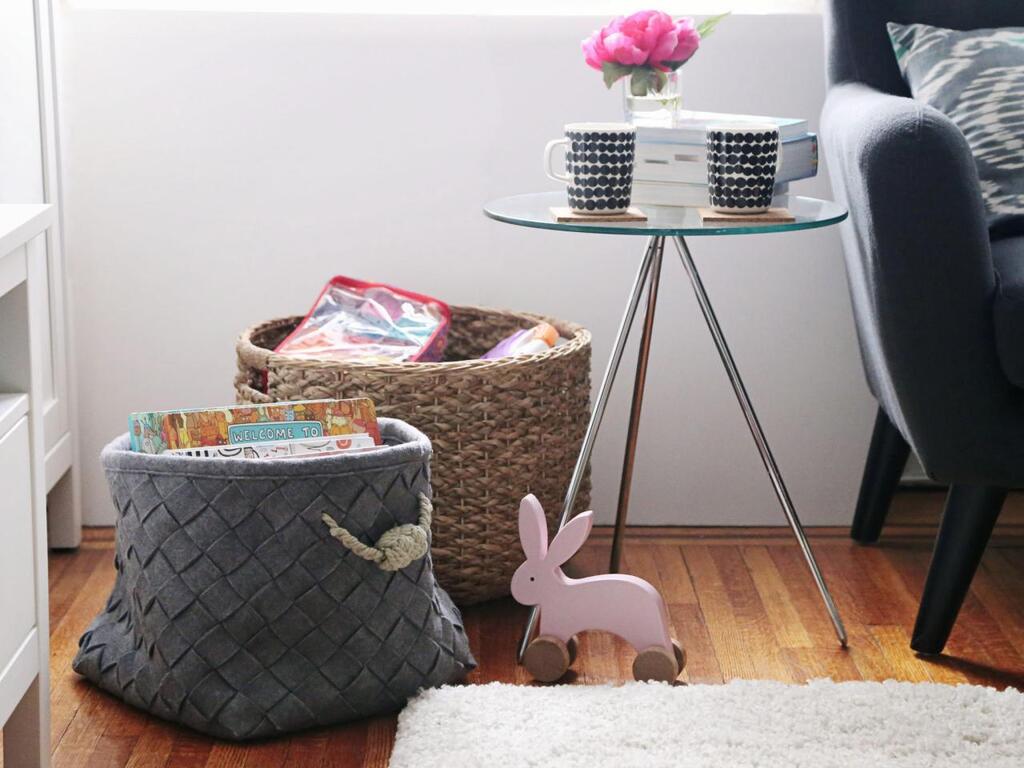 Source: sndimg.com
The most affordable way to have storage space is to bring home a crafty basket and keep it in the living room. You can carefully arrange small things like newspapers, extra cushions, etc. in the basket and it will show up as a piece of beauty. Keeping one is the side corner of the living room would make it look lavish and elegant. Make sure the basket you pick matches with your living room interiors. Plus always get a good basket and never a plastic one which will kill the show.
4. Floating Shelves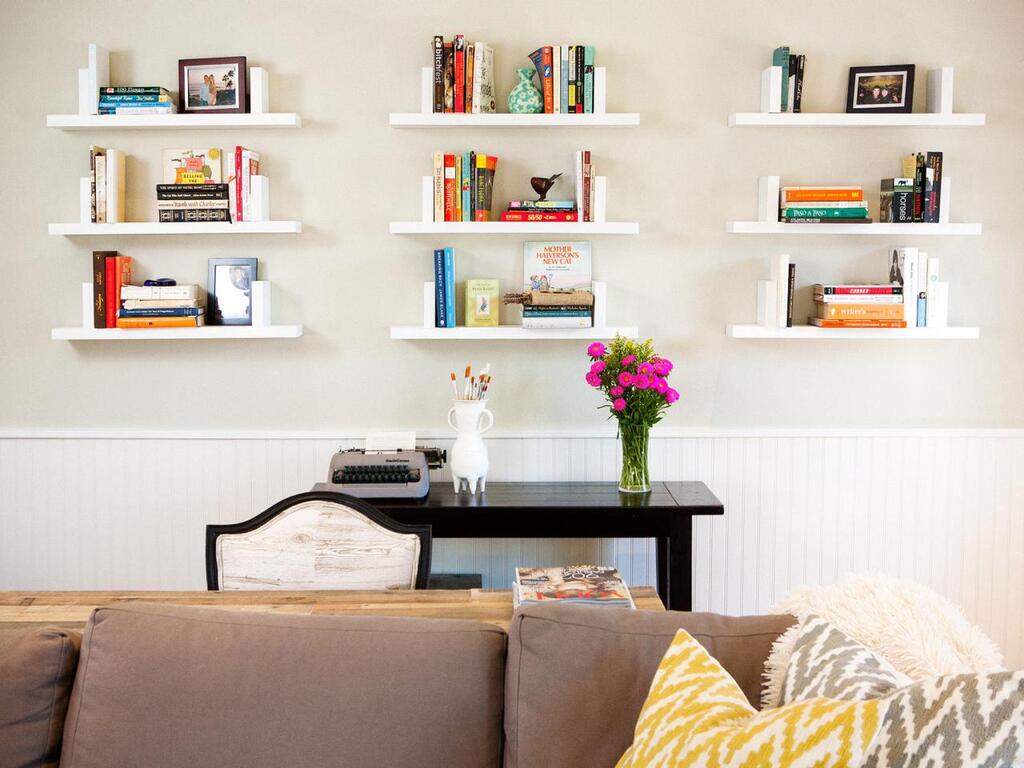 Source: sndimg.com
Floating shelves are modern design interiors that are extremely easy to install and give a good space to keep many things on it. In addition to space, it gives a polished and sophisticated look to your living room.
5. Storage Coffee Table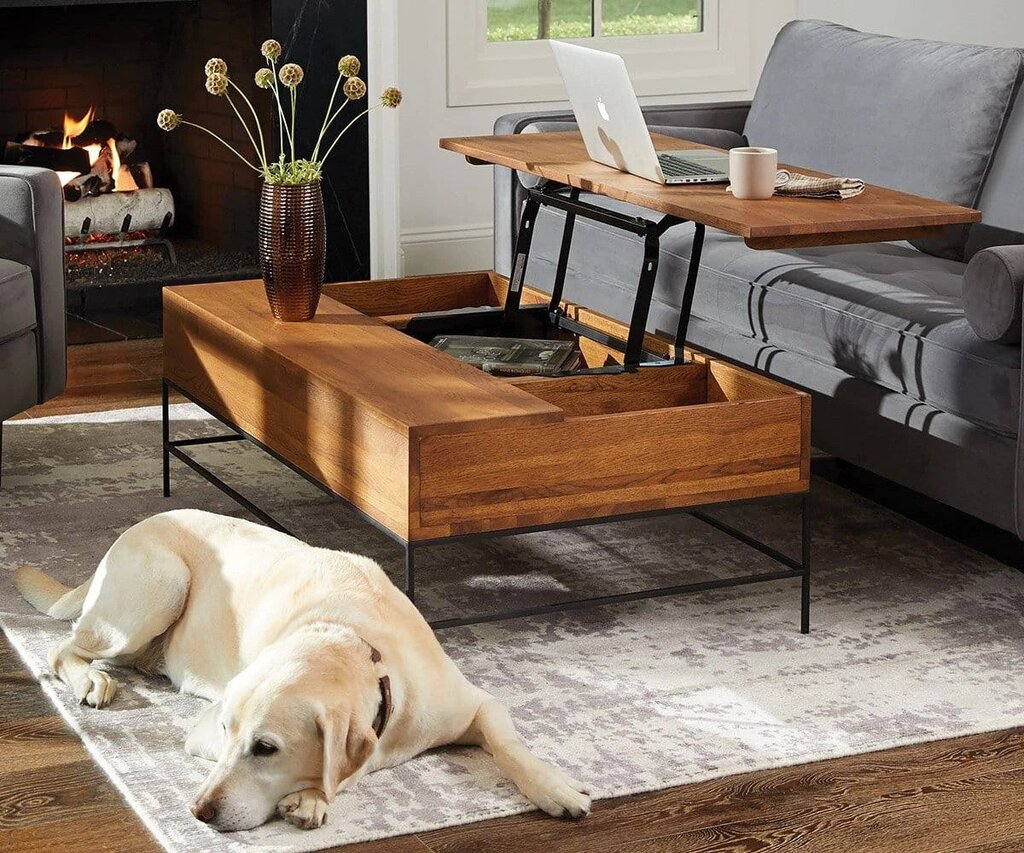 Source: shopify.com
We all have a coffee table in our living rooms. If you need some extra space to keep items, getting a storage coffee table will be a blessing. A wooden one again will look more lavish. These tables can be used to store additional cutlery for tea and coffee or napkins for visitors. These tables help to keep the material inside fresh and at the same time give space.
6. Ceiling Cabinets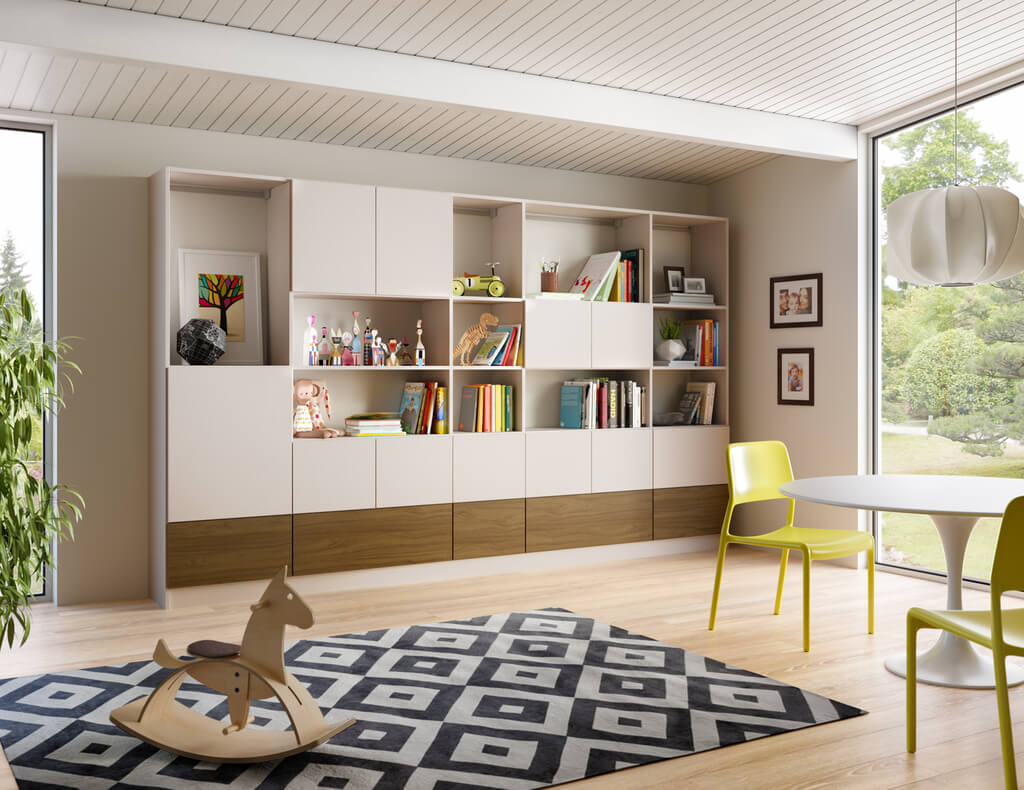 Source: amazonaws.com
Utilizing the ceiling is the best idea one can ever do to create extra space. You can make dashing looking cabinets across the entire living room ceiling and you will have so much space to keep your entire house material. This tip is especially for those who live in one-room apartments or even for the ones who always need extra space for their love for shopping. Just be sure that your ceiling has no leakage. If there exist any leakage problems, first get it fixed and then get ceiling cabinets for your home.
7. Trolley Bar Cart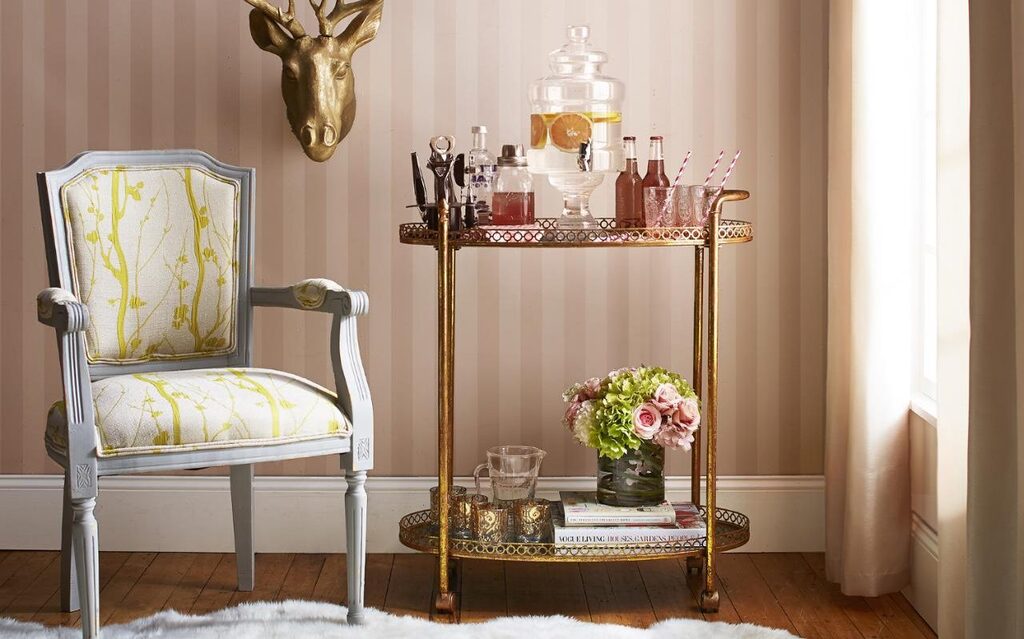 Source: telegraph.co.uk
Are you a fan of alcohol? Do you love serving your guest some beautiful drinks when they come for dinner? At the same time, you do not have space for building a bar table in your house? No worries! A trolley bar cart is your best option. These trolleys bar carts can be easily moved and have space to store ice and more than 4 bottles along will glass. What else does one need when you are a fan of alcohol?
8. Small Closets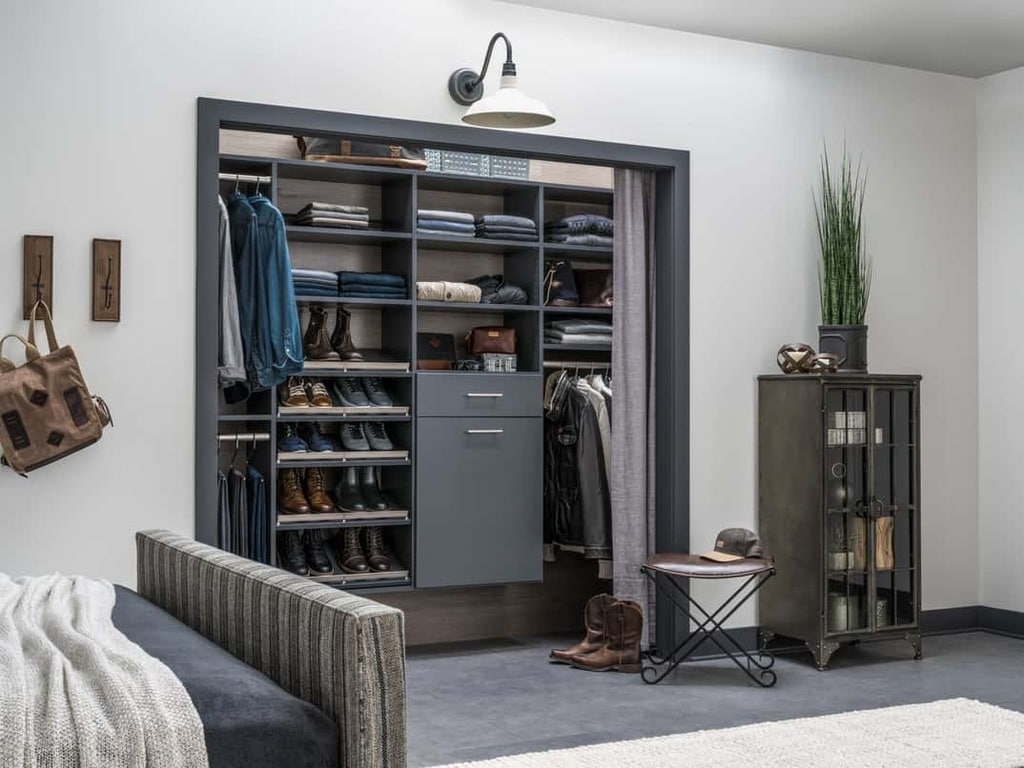 Source: homestratosphere.com
Stylish small closets below your television will look beautiful and give you a good space for storage. These small closets come as a big help to keep many things in and at the same time do not look bad if you specifically keep it below your television. They design and mix and match colors of its exterior with your wall colors and make it look more attractive. A pro tip here is to have a few small closets near your sofa set too to keep extra pillows and blankets for an easy pick. 
Also Read: 40+ Mind Blowing Clever Storage Ideas For Entire Home
9. Long Shoe Rack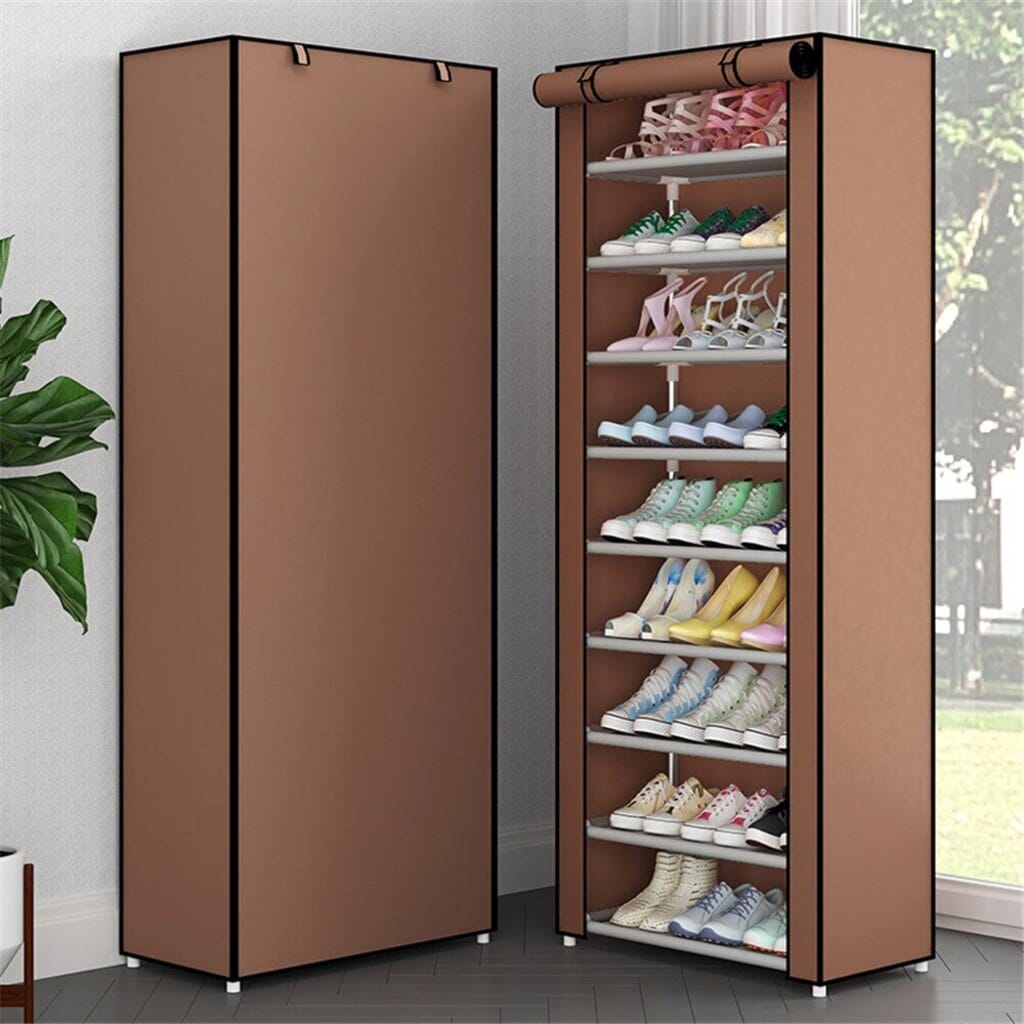 Source: wp.com
Many people are crazy behind collecting footwear but often do not get space to keep them. If you are one of them, then you can custom make a long shoe rack starting from your ceiling to the floor. Having many shelves in them will allow the entire family's shoes in it. Moreover, you can build a small extra cabinet as a completely different section on the below as a shoe section just for visitors. This way, your visitors will not open your rack and by this, you will have privacy.
10. Vintage Teak Wood Computer Tables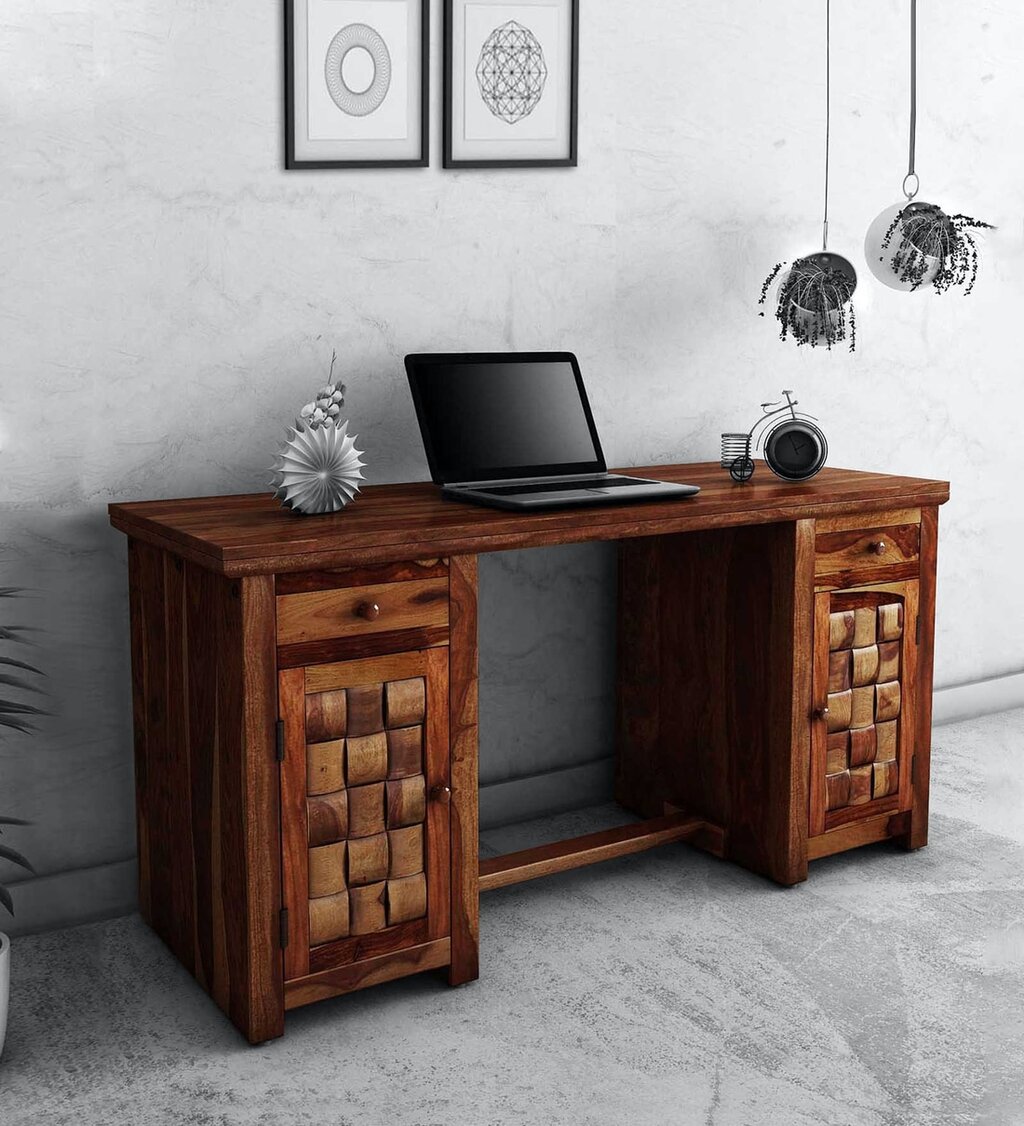 Source: pepperfry.com
No one needs a computer table today as we all use laptops and hence the availability of authentic teak computer tables has increased in the market. These tables stay for long and have drawers for extra space. If you are a wood lover, you will want to have these in your living room. They make up an interior idea for a modish look as well as help you out with amazing creativity of storing extra items in it.
The only aspect to remember while purchasing these teak wood computer tables is that you should buy a good wood quality which has no termites. As these teak tables are old, the possibility of having termites in them increases. Either you can get it checked or apply termite-free chemicals before bringing it home.
Mixing and matching different items in your living room will add up space and character of smartness in decorating your homes. Just remember to buy good quality items which will stay for long. A cheap material will look attractive on eyes and pockets in the beginning but pricey good quality furniture and racks will stay for long. If we compare, a pricey good quality is cheaper for a long term period. Moreover, it will not require much care and maintenance.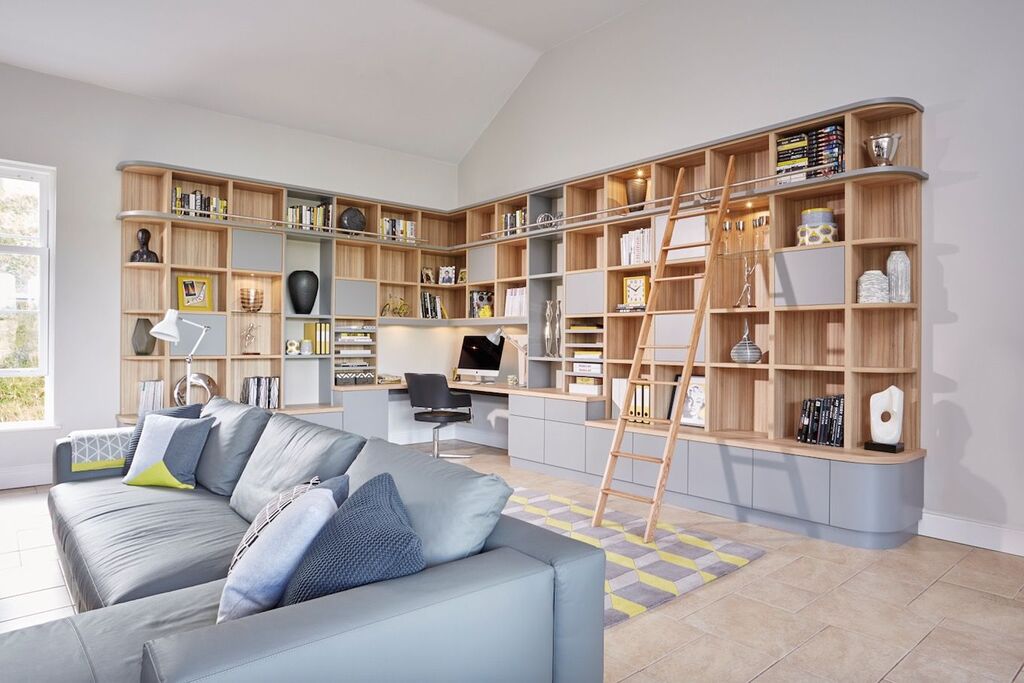 Source: hearstapps.com
Concluding Remarks
Creativity will be your key to victory in finding amazing living room storage ideas. We are sure if you pick our tips, you will never have a storage problem ever in life!
To know more about cleaning tips, home improvement tips visit Architecturesideas.