6 Reasons to Choose Composite Doors for Your Home
If you're looking to give your home a welcoming look, then you must invest in your front door. This is because the front door is the main entry of any person visiting your home. The look of it can create either a positive or a negative impression for visitors. Although there are many options and designs of doors in the market, composite doors are the most adopted ones by modern homeowners.
Compared to others, composite doors offer much protection. This means they can provide you with peace of mind because you won't be worried about thieves and other intruders breaking into your home.
However, to ensure you get the full benefits of composite doors, you need to buy high-quality materials. This can be possible if you can consider working with Just Doors & Conservatories and other reputable firms in the market. Buying your composite doors from such ensures you get durable doors at reasonable prices.
This article walks you through some important reasons why you need to choose composite doors for your home. But before that, you need to understand what composite doors are. Read on to get enlightened.
What Are Composite Doors? 
Unlike other types of doors made from a single material, composite doors are special types of doors made from a combination of different materials. Some of these include wood, foam, glass-reinforced plastic, and uPVC. 
When these materials are compressed together, they form a strong single material. This makes doors have more benefits than those made from single materials. 
Why Should You Consider Composite Doors?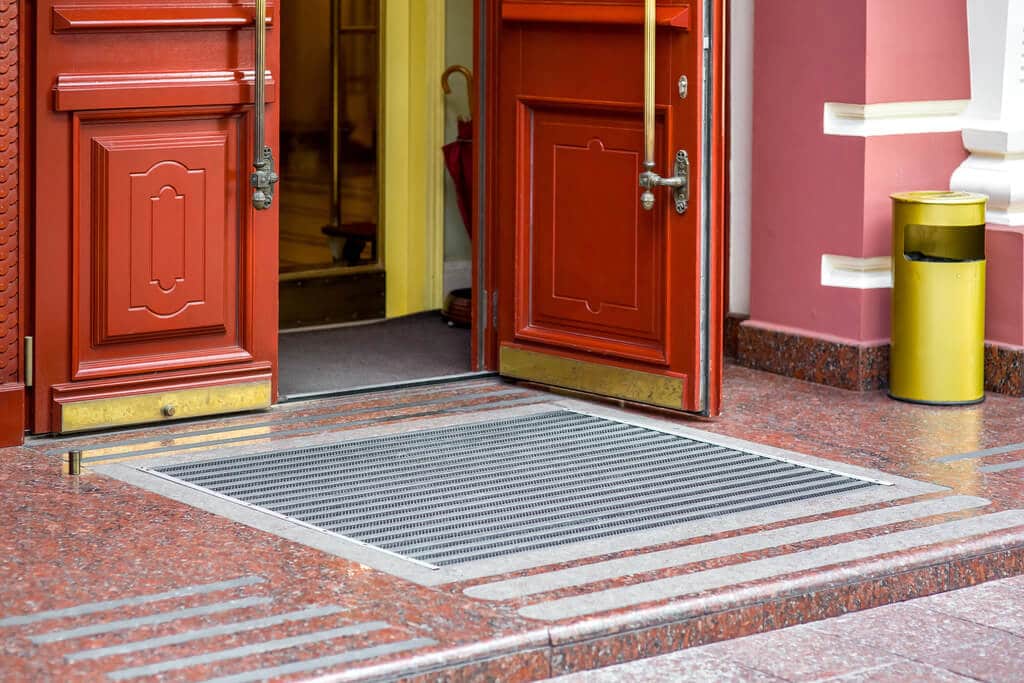 Source: depositphotos.com
While there are many advantages you can enjoy from composite doors, this article explains the benefits you're likely to enjoy once your composite doors are installed. Here are some of them:
1. Security
If you're looking to improve the security of your home, then composite doors should be your best deal. As earlier noted, composite doors are made from different materials, making them very strong. This offers higher security than any other type. In addition, most composite doors come with a high-security locking system. This adds more security to your home because no intruder can get inside without your knowledge.
2. Thermal Efficiency
One of the major material components in composite doors is polyurethane foam. Polyurethane foam is the best material offering the highest level of thermal insulation, which can allow your home to retain more heat. This means with composite doors, you can significantly reduce your heating bills because your house will always be warm. 
3. Low Maintenance
Source: mcpglobal.de
Another advantage of composite doors is they require little or no maintenance at all. Unlike other types of doors, composite doors don't fade or easily crack. This means you won't waste your time repairing or repainting your doors. This is possible because composite doors always remain in perfect condition. All you need to do is to clean them now and then to help retain their good look. 
4. Customized Designs
Composite doors can be the best option for anyone looking to give their homes a new look. This is because, unlike other types that come with a standard design, with composite materials, you can uniquely design your doors to fit your needs. You can also choose either traditional paneled doors or modern full-height glass panels. 
Also Read: 45 Modern Front Garden Design Ideas For Stylish Homes
5. Weather-Resistant
Composite doors can last long because they're made to resist poor weather conditions. This becomes possible due to the presence of uPVC material that can allow your door to adjust to all weather conditions. Areas worldwide experience different weather conditions such as rain, wind, drought, and icy temperatures.
While most other types are prone to some of these weather conditions, composite doors can withstand them. This means they can't affect by weather changes. So, with composite doors, you can significantly save on replacement or repair costs. 
6. Noise Reduction
If you live in a noisy area, you can deal with it by installing composite doors. While some other types like wooden doors can also have an insulative property, they don't provide a long-lasting solution. Composite doors are well-insulated, and this can allow them to prevent noise from entering your house. 
Takeaway
While there are many types of doors, composite doors are the best because they can last for a long time. Composite doors can also match both traditional and modern homes. As you've seen above, there are many reasons why you may want to install these. Replacing your old doors with composite doors will allow your house to look attractive and add value to your home.