Essential Considerations Before Moving to a Luxury Apartment
People are continuously looking for new stuff and the hotel industry is not exempted. In fact, to date, luxury apartments continue to trend across the United States, especially in California. 
Luxury apartments are heaven-sent for people who want to unwind and live in a luxurious place without needing to pay for a down payment. These apartments are treated as a far spacious alternative to hotels where the interiors, furniture, fixture, and appliances remain high class and luxurious and the great amenities are still being offered. The amenities that hotels offer like swimming pools, highly equipped fitness centers, and more are present. 
On the upside, what sets luxury apartments such as the Athena Apartments apart from the traditional hotels is the larger space they offer with each having a dedicated kitchen room, living room, and dining room.
Most luxury apartments design have two to three rooms which make them ideal for a staycation or even for a long, permanent stay. 
Here Are a Few Essential Factors to Take into Account Before Moving to a Luxury Apartment in California:
1. Location
If you are depending on public transport, you will want to assess how convenient the apartment location is. It should be one of your topmost priorities unless accessibility is not a problem for you. Although some apartments are far from the downtime, some apartment companies compensate for it by providing a shuttle bus for its occupants to the subway line. Do not forget to inquire about this before sealing any deal. 
2. The Storage Space
The interior details of the luxury apartment are a given but behind that, one thing you should look into is the apartment's complimentary storage space. Does it have enough for your things? This is extremely important to retain the luxurious feel and aesthetics of the unit. 
3. The Parking Area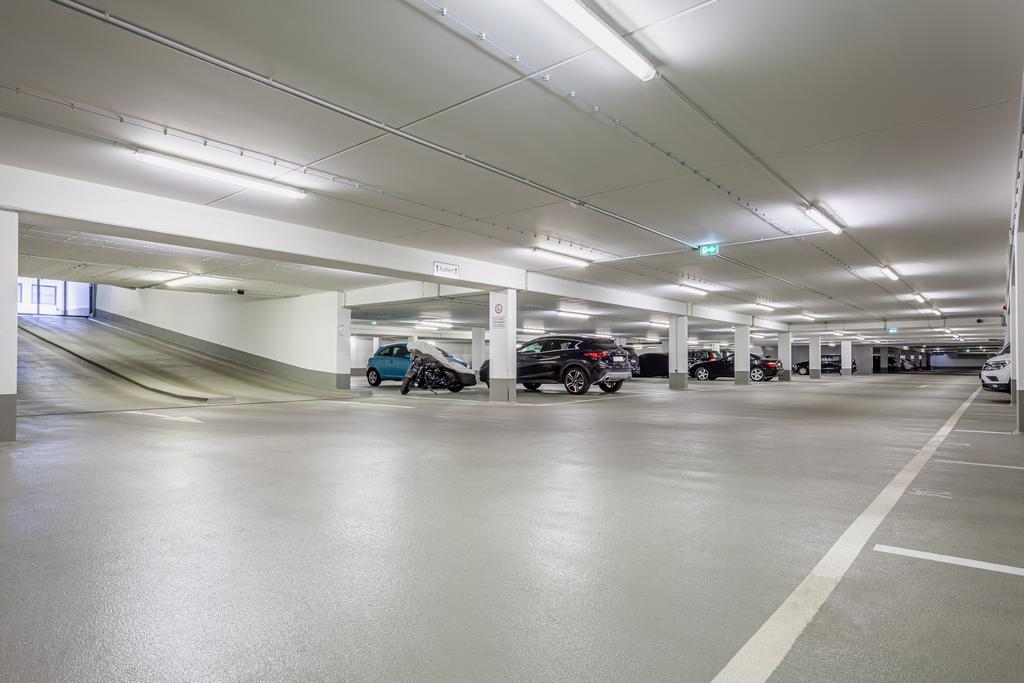 Source: bstatic.com
If you are a car owner, the parking area or the garage spot should be another vital concern. There is no point living in a luxury apartment if the parking you have to do on a regular basis would be a hassle on your part, i.e. if you need to move your vehicle accordingly so that others can pass through.
4. The Payment Term
Supposedly, tenants need to pay the actual rent every month. However, a month or two may be offered free in exchange for choosing the higher-priced units. If this is your case, do not hesitate to check the contract you will be signing. Also, do note of how the net effective rent should be calculated, i.e. dividing the total concession amount by the lease term then deducting whatever was told will be free. In most cases, it could be that the amount is reduced by the discounts or the first and last months of the term are given free. 
Although it is not that much, it also would be a big plus if the luxury apartment accepts credit cards with minimal to zero convenience fee. 
5. Are Guarantors Accepted?
From the name itself, of course, luxury apartments are luxurious, thus expensive. This will not be a problem unless an issue came up with your job, causing your monthly income to decrease. When such cases happen, guarantors can help. 
Some landlords in California allow guarantors but that is only if they make 80 times the monthly rent at the least. These guarantors may be relatives or those from the institutional lease guarantor association. 
6. The Additional or Hidden Amenity Fees
The common amenities in luxury apartment communities include the state-of-the-art wellness and fitness center and a lot more. Of course, your agent or the ads you see on the internet will brag about their awesome amenities. While this might be exciting, you also have to ensure whether accessing them come free or are with additional costs. Do not hesitate to inquire to the right people. 
However, just because you will be required to pay extra for the gym and other amenities, it does not mean you should be discouraged right away. Other factors should also be considered, e.g. the savings you might be able to enjoy from just accessing the fitness center that is just meters away from your place. 
7. The Availability and Stability of Cellphone Signals
In this digital age where mobile phones have become one of the major mediums of communication, it is highly important that the apartment you will be staying in has a stable cellphone signal despite having several dozen stories. You should check this part physically. If there seems to be none, ask the landlord if he can offer a workaround and if it is free or with an extra charge. 
8. Pets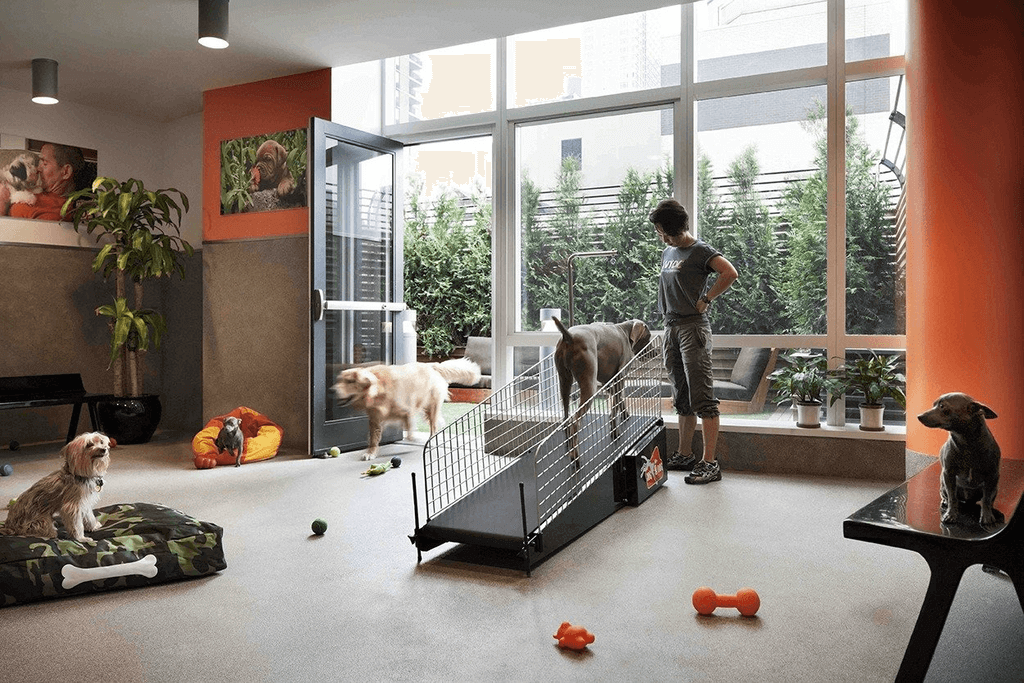 Source: mansionglobal.com
Ironically, the typical apartments have stricter rules when it comes to pets. Luxury apartments, on the other hand, are kind of lenient and accommodating. But, before signing any deal, you have to inquire about this too. In most cases, pets are allowed but exotic and larger ones are not. There are certain rules that must be followed and at times, you may also be required to pay a pet deposit. 
Your pet would thank you surely if you lived in an apartment with a pet-centric amenity that is already existent in some apartments these days. 
9. Temporary Wall Policy
Although temporary walls sound like a great idea for bookshelves or other purposes, most of the luxury apartments have prohibited them for safety concerns. 
10. The Security System in place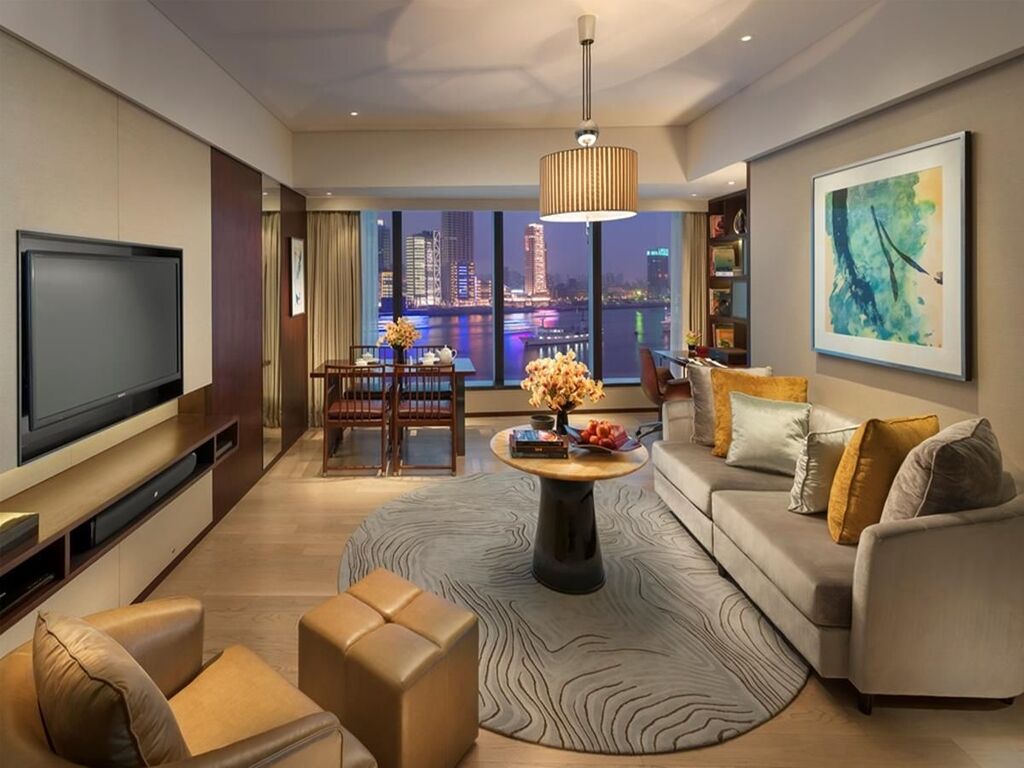 Source: qapartments.com
Since living in a luxury apartment is going to be hefty and heavy in the pocket, it pays to make sure you are safe. This will depend on the security system in place. Fortunately, most of the luxurious homes maintain high-security standards in the form of security cameras, strong gates, and more than enough security team. Ideally, the apartment should have digital systems and trained personnel that can help implement top-class security. 
It can be very challenging to find an apartment that suits your needs and preferences. Generally, luxury apartments design vary in terms of interior details, infrastructure, and the touch of luxury. The abovementioned factors must be properly taken into consideration. After all, they are pricey.