5 Design Trends That Can Sell Your Home Faster
Are you trying to sell your home faster but having a hard time? Well, everybody knows that selling a home isn't a walk in the park. The market itself is challenging and dynamic. There's an abundance of properties listed on the market, which actively compete with each other. So, how can you enter the scene and stand out? How can you put your residential property in a position where buyers will queue for? Following the latest design trends could help you easily upscale your home.
Keep in mind that you don't need to spend millions of dollars on this project. As a matter of fact, you can achieve it by simply adding, tweaking, and changing a few things in your home. 
If you need a little help, these five design trends can kickstart your way to selling your home faster:
1. Minimalist Design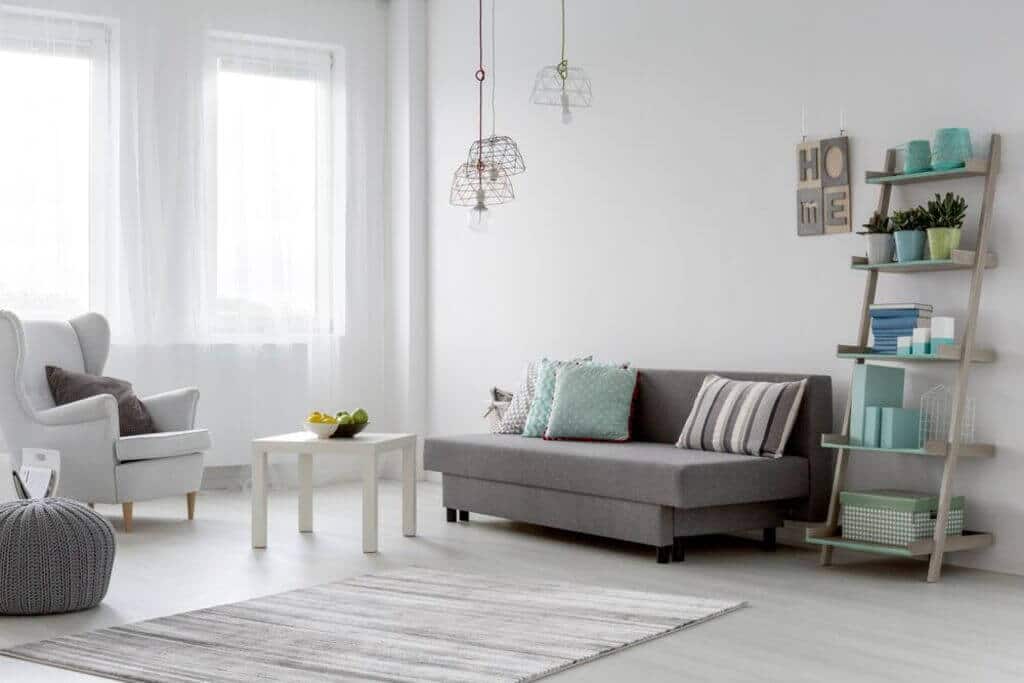 Source: wp.com
Minimalism is big these days. People don't like it when they enter a home with 'busy' features, especially the bedroom ideas. If you keep your home with an open floor plan and unified theme, you're on the right track.
Try to add more cabinets and storage to reduce the clutter and keep all things that used to be exposed on tables or consoles out of sight. Using neutral or earth-toned colors will also help in keeping the ambiance of your home cozy, light, and relaxing. If your room is bombarded with overbearing sheets or heavy paintings, it's best to change them with minimalist paintings and light sheets.
Potential buyers would envision themselves living in your house if it's clean, quiet, and visually appealing. You would want them to feel that your home is like a blanket that wraps around them on a cold day. That it's a place of comfort and peace. If it looks cluttered and too busy, you might not get any potential buyers at all!
2. Lifestyle Essentials
An ideal home should be functional enough to support the activities or lifestyle of a prospective homeowner. If you're working from home, you know that creating a multi-functional, and best of all, quiet workspace in your house is essential.
Another example—suppose you stopped hitting the gym and preferred doing exercises or new hobbies at home. You need to reimagine your home's potential to make space for a home gym or recreational area. According to sellyourgainesvillehometoday.com, it's always ideal to maximize the area of your home and make it adaptable to lifestyle changes to make it more sustainable and functional for users.
3. Stainless Steel
If you're one of those people who enjoy their time in the kitchen, you know how important keeping this place neat and organized is. So, to make your kitchen clean, efficient, and well-put-together, using stainless steel material may be the way to go. It's a kind of material built to last and make your kitchen look brighter and aesthetically pleasing. 
You can go for stainless steel countertops, kitchenware, and other appliances. These can be a solid investment in which you can put your money, not to mention that it's easy to manage and maintain.
4. Freestanding Tubs
If you want to upscale your bathroom, make it look cozier and fancier, a freestanding tub will deliver good results! Well, of course, it's not a bathroom necessity but a piece of luxury. However, believe it or not, it can interest many buyers. The freestanding ones won't just add a touch of class to your bathroom, they're also functionally flexible.
Typically, built-in tubs are placed against bathroom walls, but these freestanding tubs can be placed anywhere in the bathroom. They're also easy to remove, giving the new homeowners a chance to replace them with the design they prefer in the future. Moreover, it works as a sign that the home was recently remodeled, adding more value to your property.
Also Read: Incredible Minecraft Interior Design Ideas – 15 Brilliant Inspirations to Build Your Dream Home!!
5. Smart Home Technology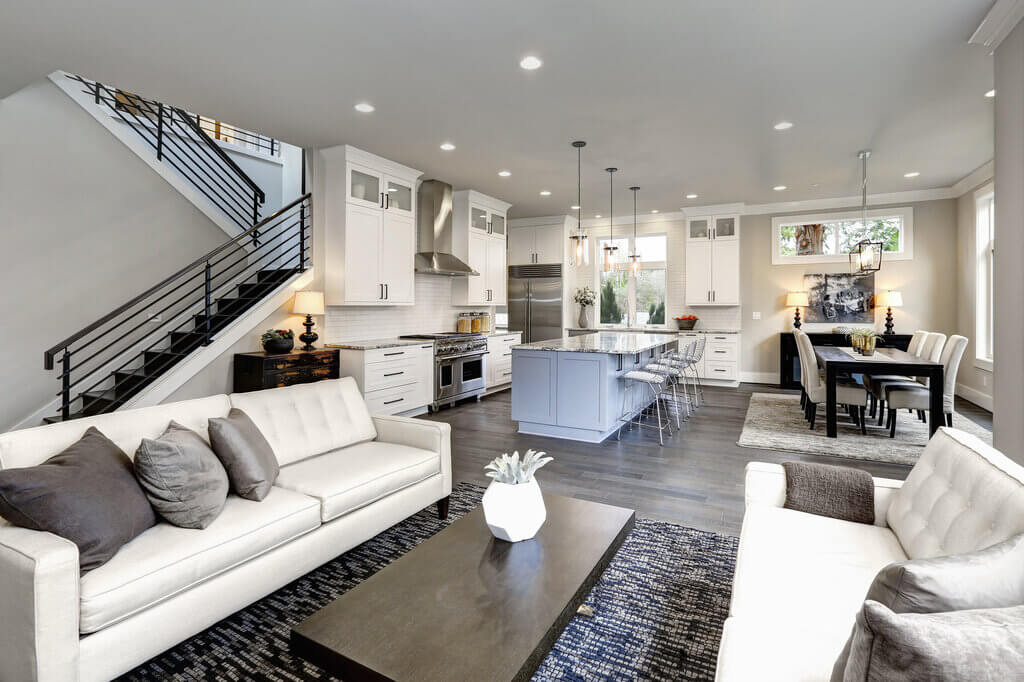 Source: squarespace-cdn.com
These days, people are crazy about having a 'smart home. Why? Simply because this technology can protect and maintain your home and belongings in a convenient manner. You could also save money on insurance, and of course, make your home awesome. People prefer a house with access to security systems, cooling and heating systems, and other devices around the home via an app. It's all about convenience, and if you want to sell your house faster, this is another way to achieve it!
Final Thoughts
Upgrading your home to sell it faster can be pretty tricky. However, there's no need for you to spend thousands of bucks to make it look 'expensive.' These design trends mentioned above can be your ticket to begin planning out! To make your home more appealing, it's always important to research what's trending, what people are interested in, and what spaces or furniture would work for their lifestyles.