7 Ways to Make Your Living Room Less Crowded
An overcrowded room can have a significant impact on one's mental wellbeing. Clutter can make it challenging to think, and we may even avoid socializing with others. If you feel like you get stressed just by looking at your living space, keep on reading. Below we are going to take a look at seven ways to make your living room less crowded.
Let's get started!
Choose Functional Furniture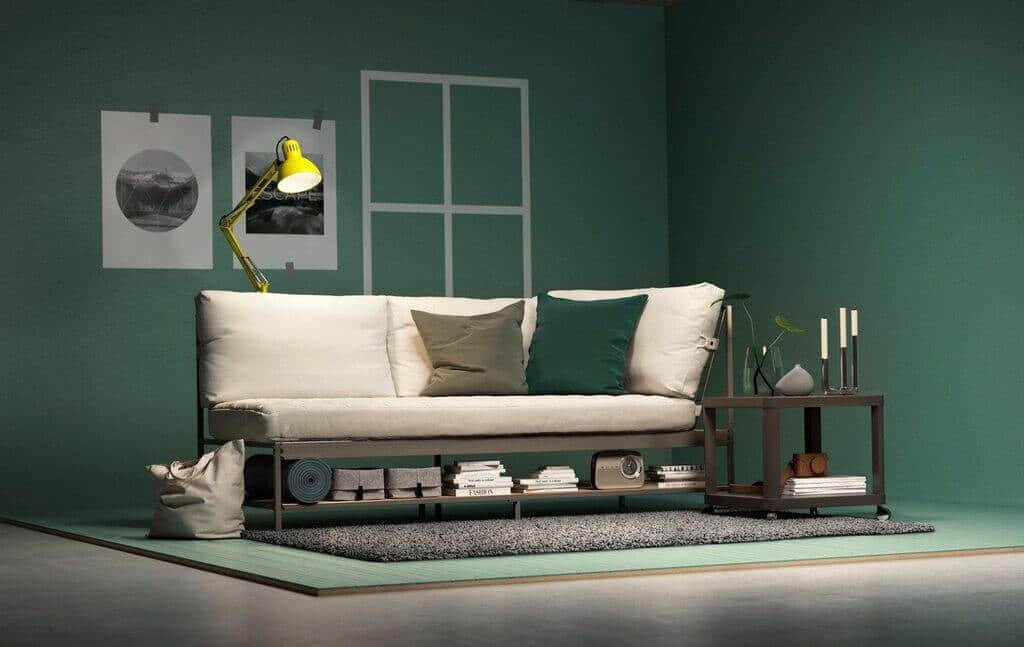 Source: pinimg.com
Furniture is often the thing that takes up most of your space, so to downsize but still keep the practicality, look for functional pieces with multiple purposes. This includes things like adjustable tables and storage that doubles as seating. They really will come in handy. Some other items to watch out for include:
– Sofa/chair beds
– Lift-top coffee tables
– Mirror box wardrobes
– Storage beds with drawers
Don't forget you also want to make sure that each of your pieces will fit into your space appropriately. This sofas sizing guide is a great place to get started.
Rearrange the Layout 
Sometimes the problem is not that you have too much stuff, but that it's in the wrong place. Consider rearranging your layout so that there is more room to move around. While your initial instinct may be to push everything against the wall, it might not be the best choice. Sometimes creating sectional areas with your furniture can make the room appear larger. 
If you still can't seem to create any free space, try and see if there are any pieces that you can move to another location. That freestanding lamp in the corner might work better in your home office or bedroom.
Declutter Everything
Without a doubt, the most affordable way (and the thing that you should start with) to make your room less crowded is to declutter. This will help you see everything from a new perspective, and you may find that you don't need to make such significant changes. Not quite sure where to begin? A few different techniques you can use include:
– Giving one item away each day.
– Donating what you no longer need.
– Using the Four-Box method.
– Completing a decluttering checklist.
– Usnig the KonMari method.
Check out this guide to decluttering your home here for more information to help you get started.
Create Extra Storage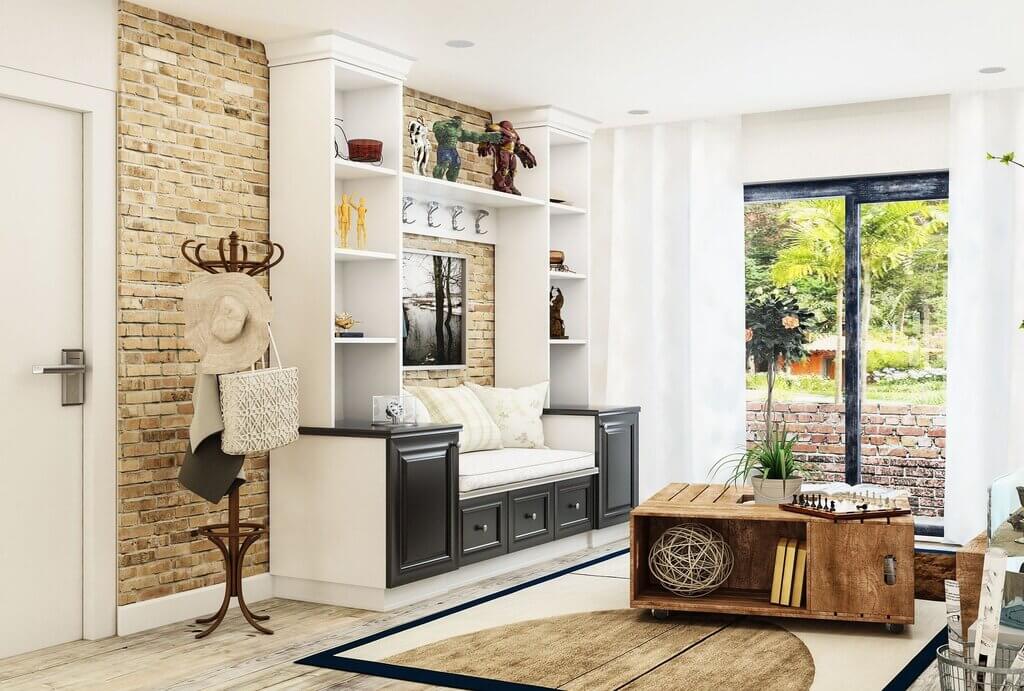 Source: lifestorage.com
Another way to free up more room is to create extra storage by utilizing wall space. Shelving is easy to install and can even improve the overall atmosphere of your room. From cube units to industrial piping, pegboards, and hanging shelves, there are plenty of options to choose from. Just remember to place them carefully at an appropriate height. The last thing you want is to be bumping into them all the time.
Get Rid of the Curtains
Your curtains may serve a purpose, but their bulkiness can make your room appear cluttered. Consider replacing them with blinds that are stylish and modern or shorter curtains if you want that cozy feeling. You'll still get the privacy you desire, but you'll instantly feel refreshed.
The same goes for any other bulky textiles in your room. Rugs, blankets, and wall hangings can be used, but you should always be careful to ensure they aren't engulfing the entire area. You don't want a bunch of trip hazards.
Also Read: Decorate Boho Living Room with the Gathered Inspirations
Hang Some Mirrors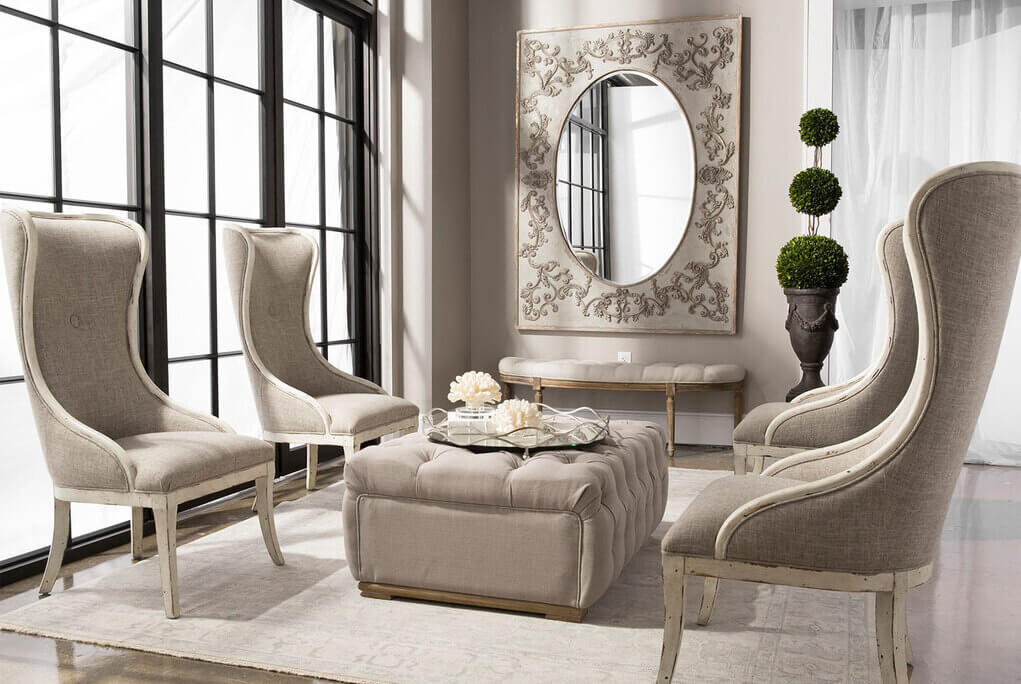 Source: mydecorative.com
While decorating with mirrors is not going to actually make your room any less crowded, it does serve a purpose. By reflecting light from your windows, it creates the illusion of a bigger space. Your living area will appear larger than it actually is, and they look stylish at the same time. It's a win-win.
Choose Minimal Décor
Décor can showcase your personality and interests, but too much of it can be a bad thing. When placing items, remember to keep things to a minimum. A few books on your coffee table and a couple of indoor plants might be all you need. However, this doesn't mean that you can't express yourself. If you really want to show off some items, consider investing in a trophy cabinet or get creative with the shelving that we talked about above.
And that's it! These were seven different ways to make your living room less crowded. By following the above, you can create a friendly and welcoming environment that is perfect for entertaining guests or simply watching movies by yourself.