The Reasons Why You Need to Choose a Ducted Air Conditioning System.
In the past, we could only dream about being able to control individual temperatures in individual rooms of the house when it came to keeping them cool and we always wanted our air conditioning systems to offer us convenience and efficiency. These were only pipedreams in the past and you just had to make do with the fact that you couldn't have this kind of control because the whole system was so complex and it was kind of the best system for larger living spaces. All of that has changed however and the good news is that you can now control individual temperatures in individual rooms throughout your property.
The company that you have to thank for this new technology is MyAir and they have been listening to what customers want and they have made it happen. If you are unfamiliar with what ducted air conditioning is all about then it is a system that is hidden in your roof and floors and each room in your home can be connected to its own individual duct.
This means that you can set different temperatures in different rooms while the system is operating at the same time. If this sounds like an exciting proposition then in order to get you over the line, here are some of the reasons why you need to choose a ducted air conditioning system like this.
It's Barely Visible –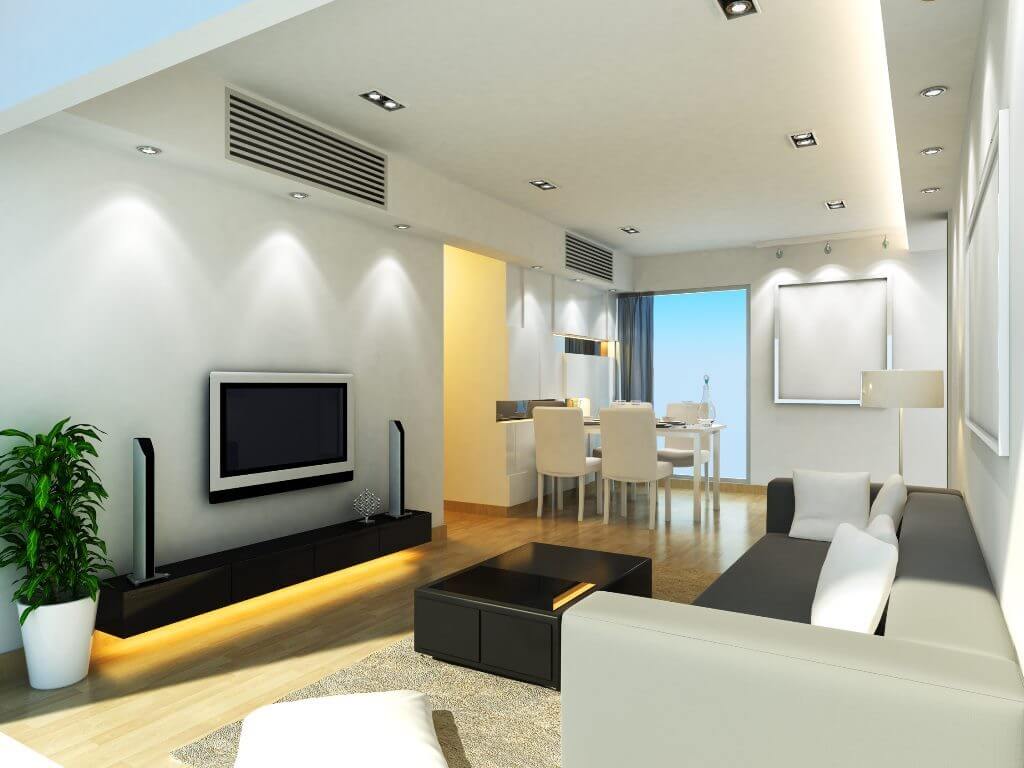 Source: residencestyle.com
In an ideal world, none of us want to have to look at an air conditioning system stuck on a wall in each individual room in the house and now you don't have to.
The wonderful thing about a ducted air conditioning system is that it is fair to say that it is almost invisible to the naked eye on everything is hidden away in the ceiling. The only thing that you will notice are very small grills that are attached to the system and this is how the cool air gets into each room.
Much Better Control –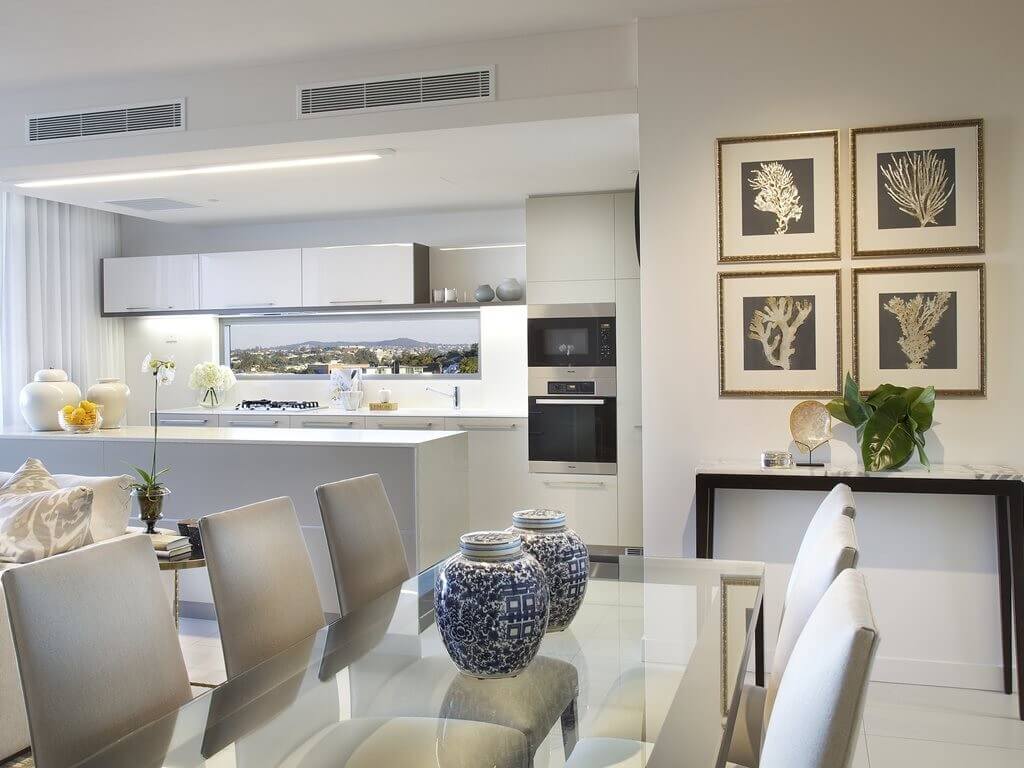 Source: architectureanddesign.com.au
There are people who are sensitive to temperature changes and it's likely that you have a couple of them living in your house. It's always hard to keep them happy because it is either too hot or too cold for them and there is nothing that you could really do for them until now. This ducted air conditioning system allows you to control individual temperatures in any room in the house and this is going to put a lot of smiles on the faces of your family members.
It Is Much More Efficient –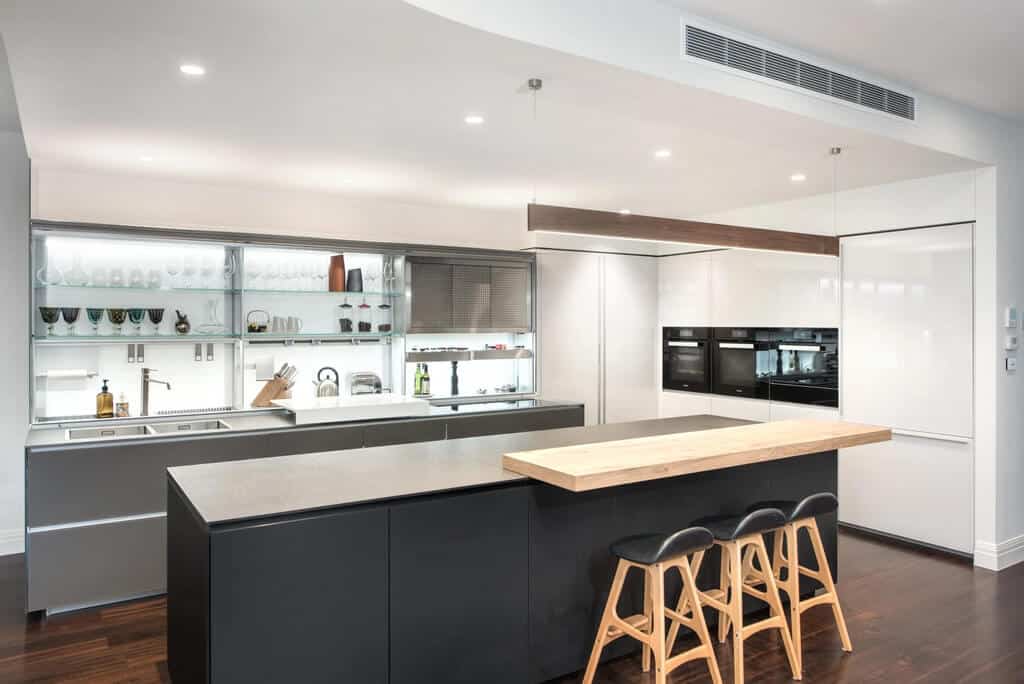 Source: wp.com
The fact that you can control temperatures in individual rooms and that you can turn the system off for any rooms that no one is in at that particular time will allow you to reduce your energy bills and that is incredibly important in these difficult times with the price of fuel seems to be going sky high.
It's Going to Save You Money –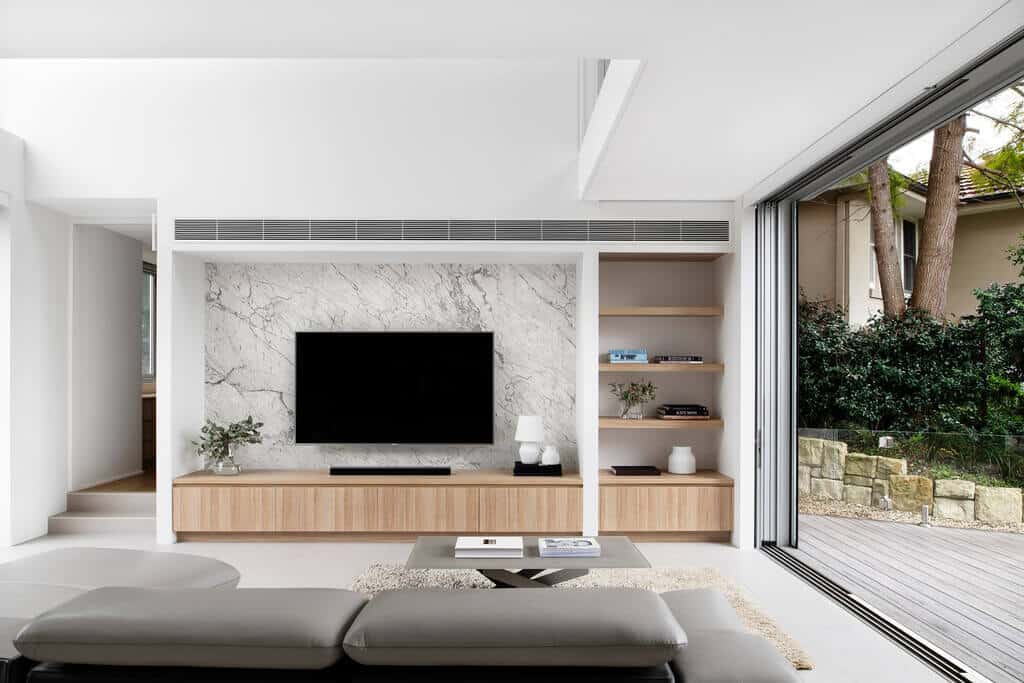 Source: hzcdn.com
If you are able to control individual temperatures in different rooms and you are also able to turn off the air conditioning in other rooms, then this is going to show a significant reduction in your electricity bills. When thinking about installing a ducted air conditioning system, it's likely that you're worried about the cost of doing so but if you look at this not just in the short term and over the long term like over five years, then you can expect to get the money back that you spent.
Also Read: Going Ductless vs Central Aircon Systems
It Adds Value to Your Property –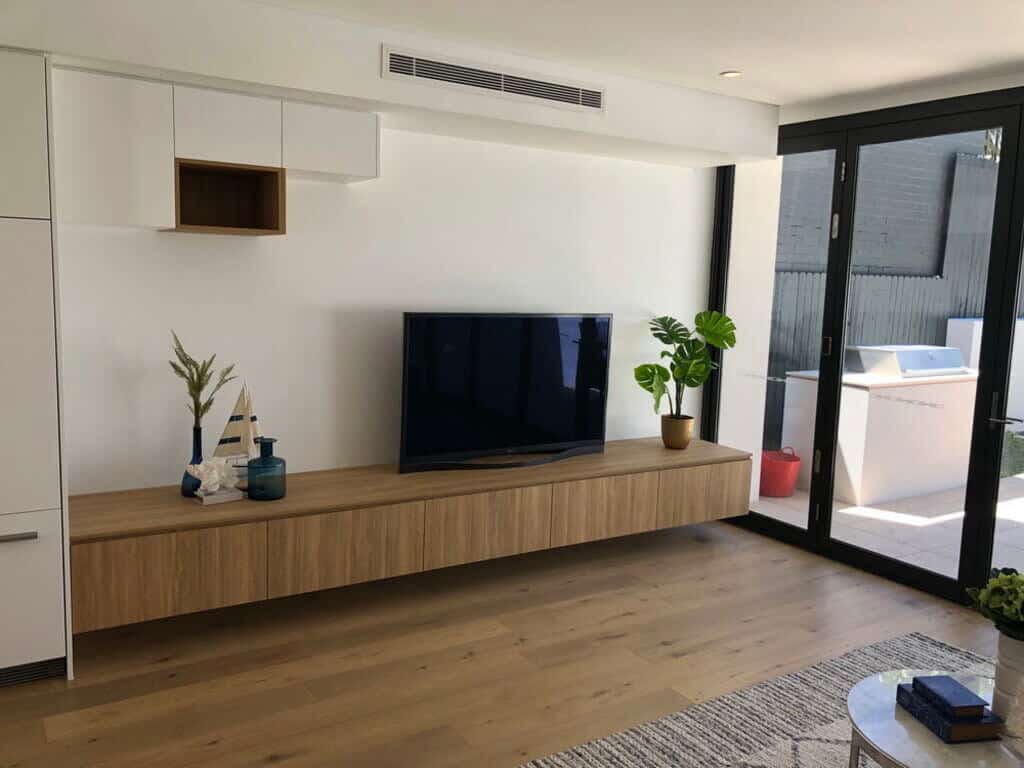 Source: tmkitchens.net.au
Every property always needs to have a unique selling point and so being able to tell potential buyers that the house has ducted air conditioning already should help to make your property stand out from the many others that will be available for purchase at that time. It's likely that a potential buyer will be more likely to sign on the dotted line if they know that an air conditioning system such as this is fitted in the property which will help you to add value to your property.
You Won't Even Hear It –
Everything that is needed for the system is generally hidden in the ceiling area and then the ducts appear at ankle level in most rooms. Unlike a standard conditioner, you will be unable to hear the system working and so your home will be incredibly quiet and yet incredibly cool.
Now you have three excellent reasons to justify the new purchase of your ducted air conditioning system. It will help to pay for itself in no time at all and just think of all of the peace and quiet that you're going to have throughout your home.