How Freestanding Bathtubs Can Impact the Selling Price of Your Home?
A freestanding bathtub stands alone without a connection to the wall. This adds space to the bathroom area and provides flexibility in design, as it can be moved and installed in any position in the room.
It also comes in various sizes and shapes, allowing homeowners to find one that best fits their style and needs. These tubs are usually made from either acrylic or cast iron, offering superior durability, and easy maintenance.
Choosing a freestanding bathtub makes for an eye-catching centerpiece in any bathroom design since it stands out from the rest of the fixtures. They are also great for small bathrooms, as they can be placed in an empty corner and provide a luxurious feel to the room. Badeloft freestanding bathtubs, for example, are designed to be elegant yet modern and can instantly upgrade the look of any bathroom. 
But how does it impact the value of a house?
The Impact of a Freestanding Bathtub on the Price of a House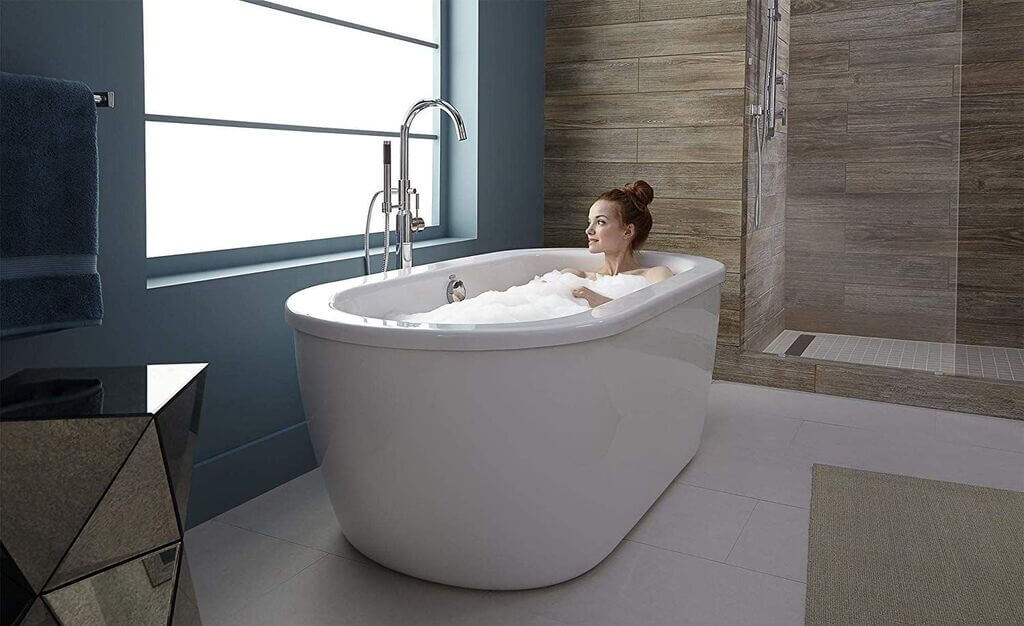 Source: pinimg.com
Freestanding bathtubs are a great way to add value to any home. They have the potential to increase the selling price of a property. Here are five ways such bathtubs can make a big difference in the sale price of a home:
Increased Curb Appeal
Freestanding bathtubs can give a home an updated look that will catch the eye of prospective buyers. This type of tub is usually made from high-quality materials, giving it a luxurious finish that stands out against other properties on the market.
Unique Selling Point
Certain unique selling points may sway a potential buyer's decision to purchase a property that the home has to offer. For example, a freestanding bathtub can make a home stand out from the competition and show off its unique style. This type of tub is becoming increasingly popular in today's market, so having one could give a property an edge.
Improved Comfort
Freestanding bathtubs provide a luxurious experience, making it easier for buyers to envision themselves in their new homes. The large size and relaxing design will create a more inviting atmosphere that prospective buyers can enjoy while imagining their perfect bathroom.
Enhanced Resale Value
Installing a freestanding bathtub could help increase the value of a home when a seller decides to put it on the market. This type of tub is considered an upscale feature, so it could be worth investing in one if an individual wants a higher sale price later down the line.
Increased Bathroom Space
If a bathroom feels cramped, installing a freestanding bathtub can create additional space. These tubs are larger than other types, so they don't take up as much room, giving the whole bathroom a more spacious feel.
Types of Freestanding Bathtubs
There are several options people can choose from when looking for freestanding bathtubs. Here are a few:
Alcove Bathtubs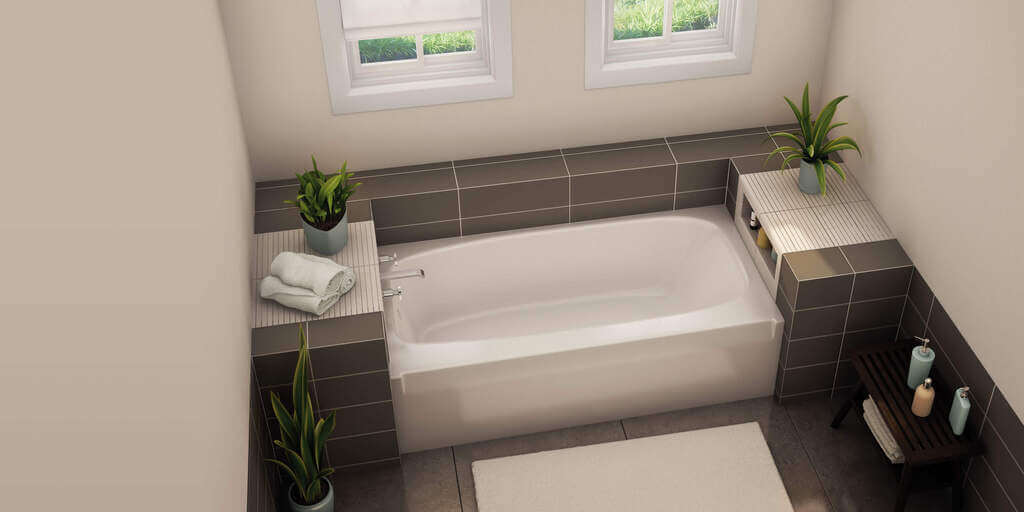 Source: cloudinary.com
Alcove bathtubs are the classic style of tub that's been installed in homes for generations. These tubs are usually made from enameled steel, porcelain-covered steel, or acrylic. They feature a raised lip on one end, which fits into an alcove cutout in the bathroom wall. They come in sizes ranging from standard to extra-large and are a great option if someone is looking for a tub that won't take up too much space.
The Clawfoot Tub
Source: bathcrestofmidoregon.com
These vintage-style fixtures feature four claw feet at each corner and were originally designed to be used with a separate showerhead fixed high on the wall. Nowadays, clawfoot tubs are made from cast iron, steel, or acrylic and feature integral showerheads that take up less space. Clawfoot bathtubs provide a unique look to a bathroom, adding an elegant touch of vintage charm.
Also Read: 20+ Beautiful Bathroom Tile Ideas That You'll Adore
Walk-In Tub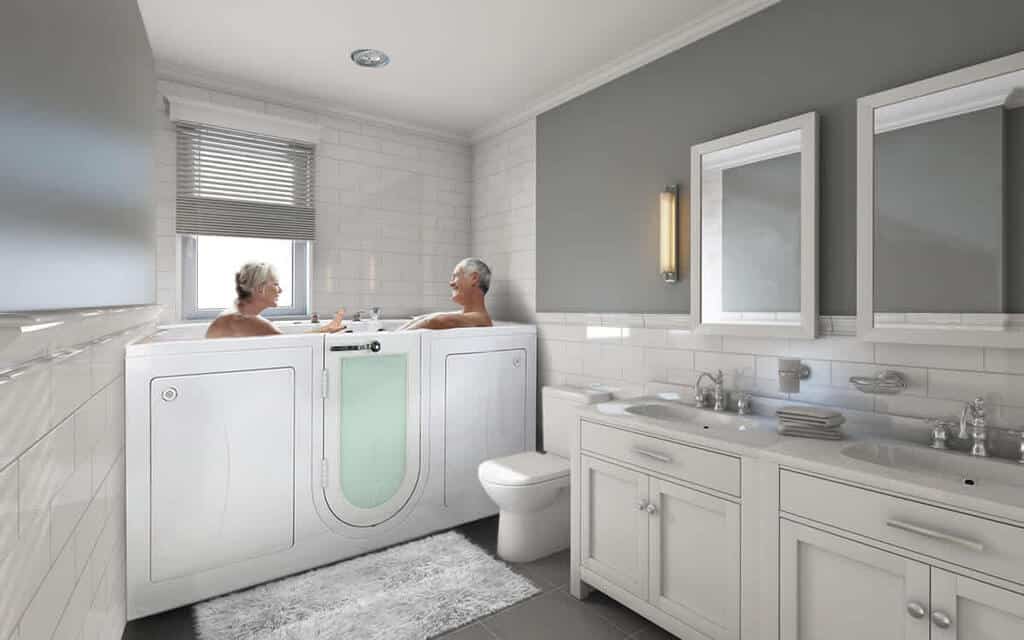 Source: ctfassets.net
These ultra-luxurious tubs provide plenty of seating space and come equipped with doors that allow the person to enter and exit the tub without having to climb over the rim first. These tubs are usually deeper than regular freestanding baths and come fitted with hydrotherapy jets, providing further relaxation while soaking. Walk-in bathtubs are an excellent option that offers both comfort and convenience.
Soaking Tubs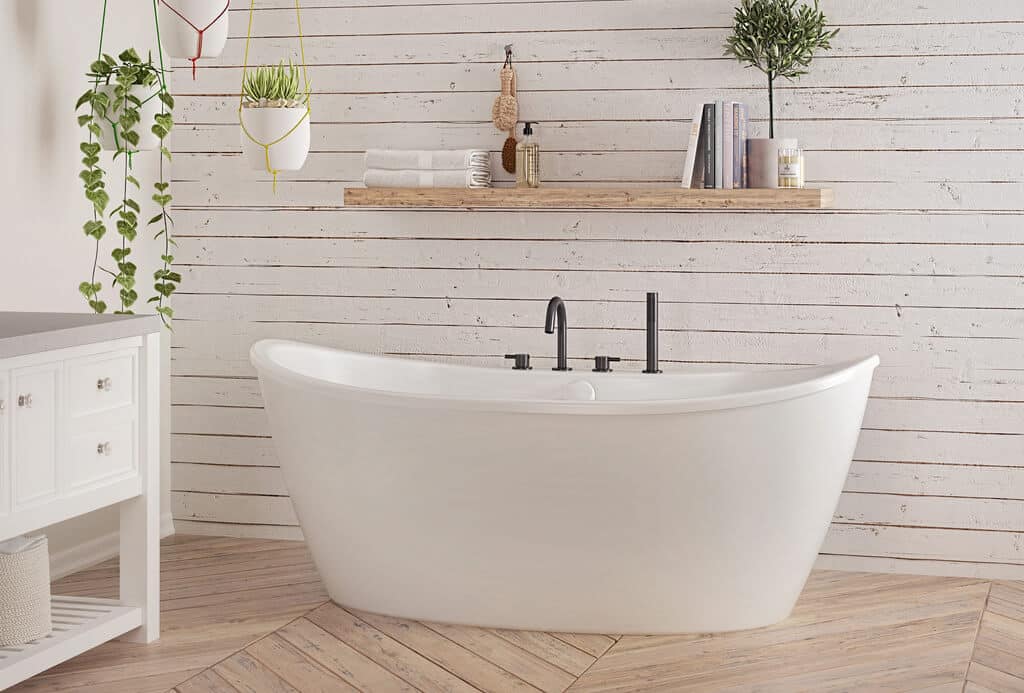 Source: cloudinary.com
These deep, rectangular baths feature curved interior walls for comfortable body positioning and usually come in sizes ranging from small to extra-large. Soaking tubs can be placed anywhere in the bathroom and provide a peaceful oasis for those who need some time out of their hectic lives. Whether someone chooses to fill it with water or use it as a decorative piece, a soaking tub is sure to add a touch of luxury and style to any bathroom.
Wrapping Up
All in all, freestanding bathtubs can greatly impact a home's sale price by increasing curb appeal, providing a unique selling point, improving comfort levels, and enhancing resale value while creating extra bathroom space.
It's worth considering if homeowners want to upgrade their property before putting it on the market.
The type of tub installed will be determined by the budget and the overall look an individual tries to achieve in their bathroom. For instance, Badeloft's freestanding bathtubs are perfect for those looking for a luxurious and modern touch.