A biophilic office – this is reportedly one of the office design options of the future. This kind of futuristic design is anchored in the principle of creating an office that is a community, with the goal of making workspaces that encourage social interaction and communal well-being.
The workplace is consistently evolving to support the mental health and well-being of staff members while allowing for agile and flexible working models. With this in mind, many office designs are beginning to incorporate nature-inspired elements with open spaces that help workers to interact with each other and engage with their surroundings.
An Age Old Inclination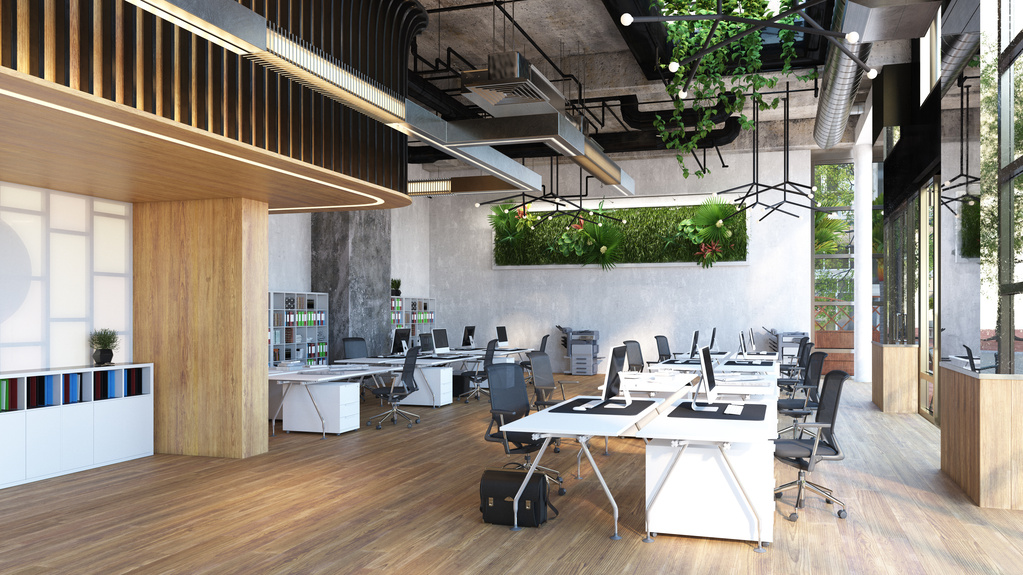 Since architecture began as a form of art, humans have felt safer in buildings that connect with nature. From the frescos painted on ancient buildings' ceilings to the beautiful parks and botanical gardens created as recreational spaces for the working professionals of busy cities, it's clear that we want to connect with the natural world. Humans find the open skies inspiring, stunning landscapes calming, canopies of trees reassuring, and the sound of water relaxing. Designers have endeavored to recreate these feelings through their architectural plans and a place that benefits from these feelings is the workplace.
In today's modern world, employers want a space that encourages a sense of community, and a feeling of belonging, and that enhances teamwork and therefore productivity.
The Benefits of Nature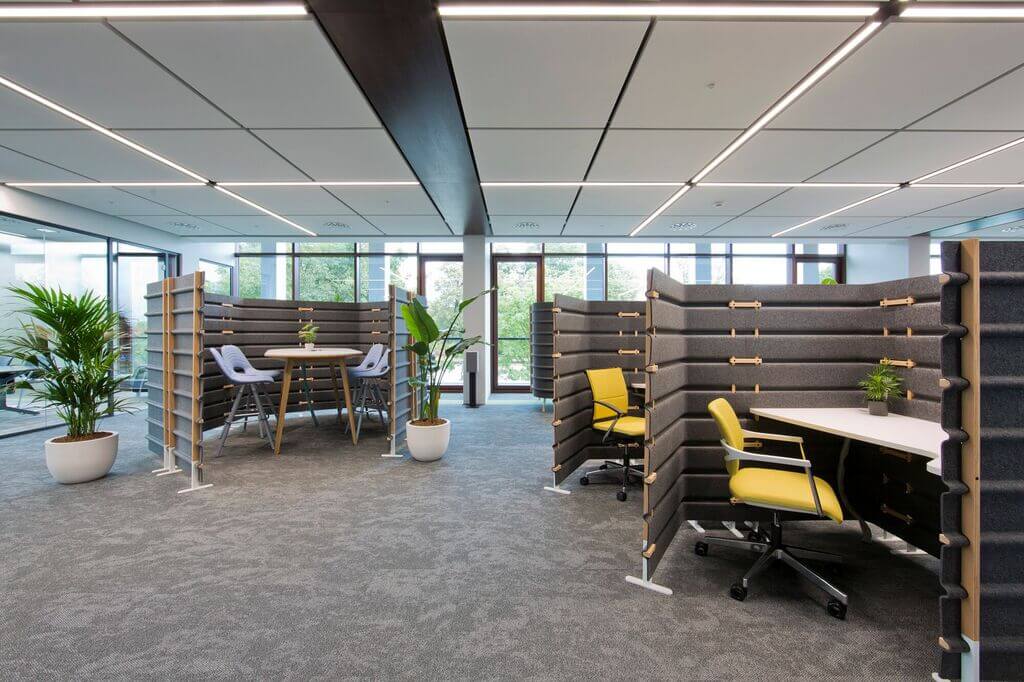 With humans at the center of a design approach, they become the focus of the biophilic style, and the productivity that results proves just how beneficial it can be. A recent study showed that workers in offices that have natural elements like sunshine and greenery have a fifteen percent higher level of well-being and are six percent more likely to be productive in their roles. By simply encouraging a more natural environment with natural light and green plants, employees will see the advantages in the results their workers produce.
If you work in an office, it is estimated you will likely spend in the region of 80,000 hours of your life in that space. That's a very large percentage of your life to be in one place! Considering, then, that such a large amount of our time is spent working, it's strange that we don't take more time to actually think about our working environment, particularly how the building we occupy affects us personally.
Despite the time you've spent in your office, you've likely not consciously thought about the building you work in.
How to Achieve a Biophilic Office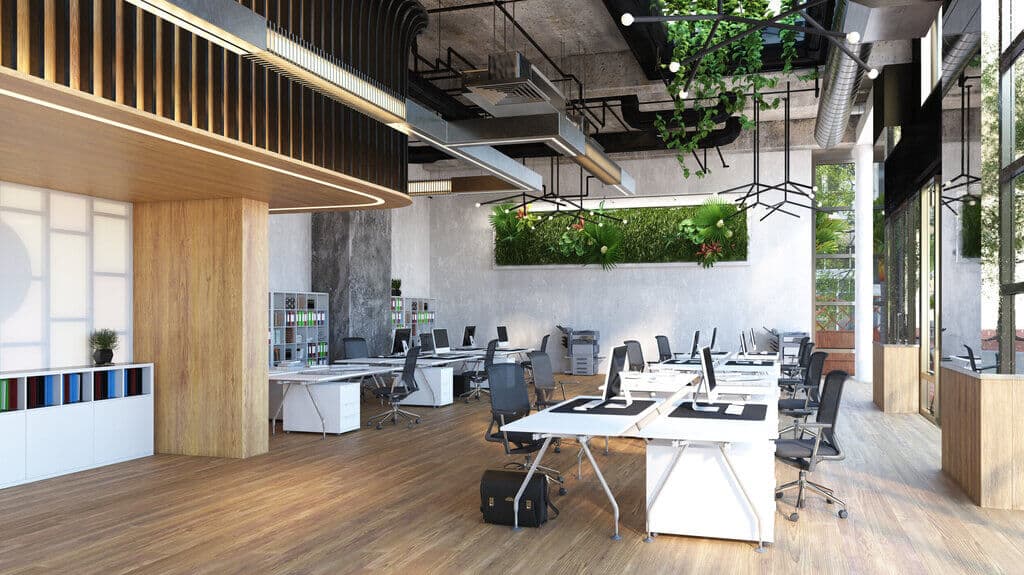 As employees encourage their workers to return to the office after months of working at home, it's a good opportunity to rethink the working environment. Now that the benefits of a more natural working place are clear, how can it actually be achieved? How can you use biophilic design to help your workers?
Greenery –
Employees may feel limited by their budgets and their resources – not everyone can add a glass greenhouse to the roof of their headquarters. However, even if an office is restricted when it comes to space, a simple solution is the addition of a living wall or potted plants, flowers, and shrubs including some attractive greenery to a workplace. To allow employees a little freedom to bring in their own creativity, they can be asked to bring in their own plants and greenery to add to their personal desks.
The added responsibility of taking care of the plant can be mentally beneficial to employees too, giving them something to look after and feel connected to. For offices with bigger budgets, they can get the help of professional designers and take inspiration from offices around the world!
Ceiling –
A natural reflex of humans is to look up. Ceilings may not be what others consider to be important, but it has a surprising impact on the aesthetic of a whole building. UK specialists in Western Industrial work to help office buildings become transformed with the enhancement of ceilings. Looking up doesn't need to be a bland or boring experience, but another way of connecting workers to the wide world above.
Experts can help employers to walk the fine line between creativity and practicality to create a useful space that utilizes natural elements to improve mental health and boost productivity. It's very important to focus on employee mental health because noisy offices can affect your mental health
As you can see, working buildings can be practical without being bland, they can be both useful whiles also being aesthetically attractive. With a little bit of thought, you can transform your office space into one that will help your employees be as productive as possible, while also conveying a valuable message to customers.