Biophilic Interior Design: Spaces That Reconnect Us with Nature
If you want to create a natural and comfortable environment where you can live, work or learn, Biophilic Design will be perfect. Also, biophilic interior Design with green walls is an innovative way to bring the beauty of the outdoors into your constructed world.
Moreover, to create a perfect interior design for any space, you need to consider people's physical, mental, and emotional needs. Furthermore, you need to know how to use that specific space. Biophilic Design can also be perfect for each room as it shows passionate love toward all living things. 
Today, the urban world of technology and industrial architecture surrounds us. While living in the artificial world, you all may feel lost and disconnected from nature. Therefore, Biophilic design is the best choice for someone who wants to connect with nature. There are many benefits of Biophilic Design. Also, it brightens up the space. To know more about Biophilic designs and ideas, continue your reading.
What Do You Mean by Biophilic Design and How It Is Important?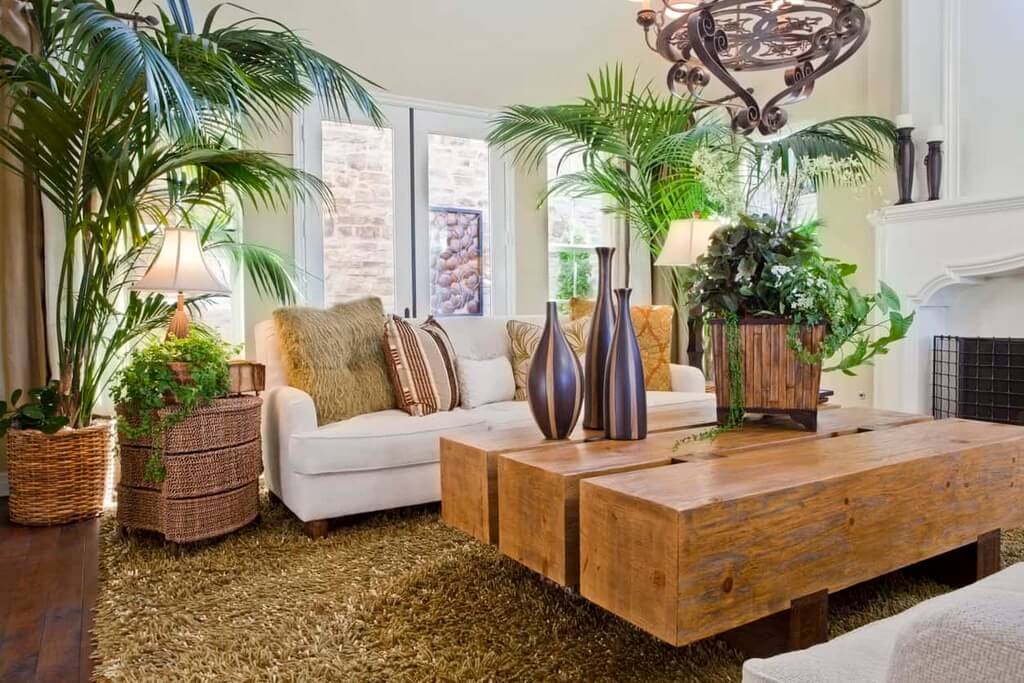 Source: homestratosphere.com
The technical definition of Biophilic is an inborn and genetic attraction of people with the natural world. Moreover, sometimes you can also describe it as the architecture of life. It is a unique design that has a vital role in the evolutionary need to feel close to the natural world.
When you incorporate Biophilic into your spaces, you bring the elements of the natural world into them. Therefore, it helps your physical and mental health. Furthermore, it will encourage your productivity. You will also see the benefits of Biophilic Designs in several studies. These studies prove that productivity, rates of wellbeing, and creativity increases when you sit in a natural environment.
What Is Biophilic Design in Architecture?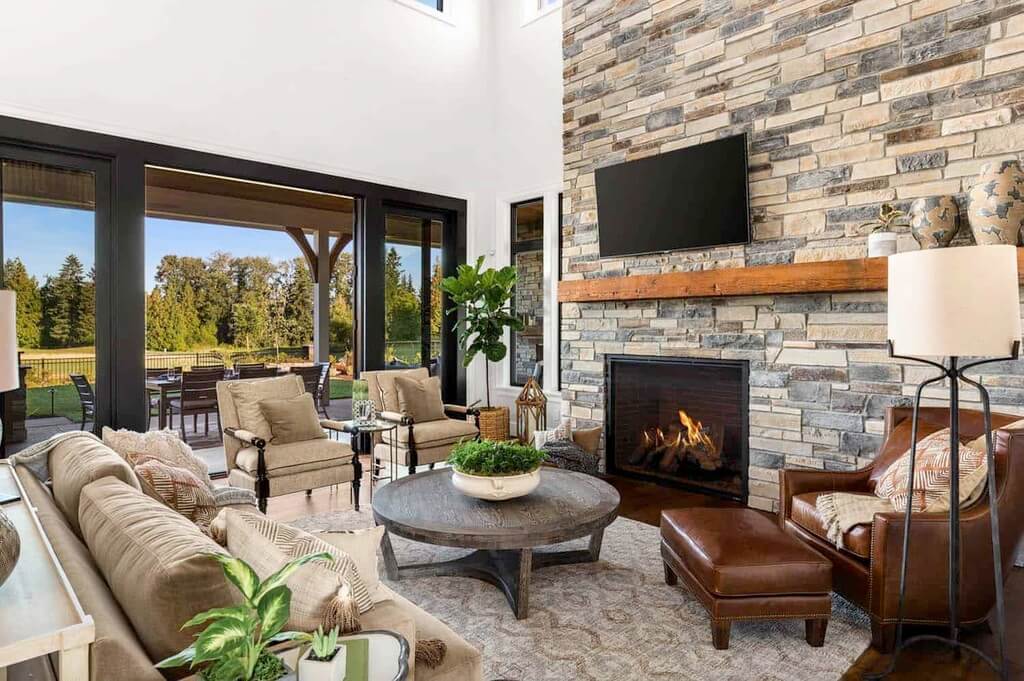 Source: onekindesign.com
When you talk about biophilic Design in architecture, there are some things that you need to keep in mind. For example, when creating Biophilic designs, you need to have good natural lighting and ventilation in the space. If the natural lighting is not possible for you, there will be a need for artificial lighting or air conditioning to make your room look biophilic.
Moreover, it would be best to incorporate big windows so the landscaping can be visible from the room. A big window plays a significant role in the Design as it directly brings nature into the room.
Biophilic Interior Design Ideas
Biophilic interior design involves the embracement of the rules of biophilic architecture. It would be best to fill your rooms with good natural daylight and natural color schemes. Also, the essential elements of Biophilic Design are plants and green walls. 
The basic idea of the Biophilic Design is that whichever space you are in, you need to surround it with house plants. Here are some fantastic and basic concepts of Biophilic designs for your inspiration:
Backyard Design with Biophilic Elements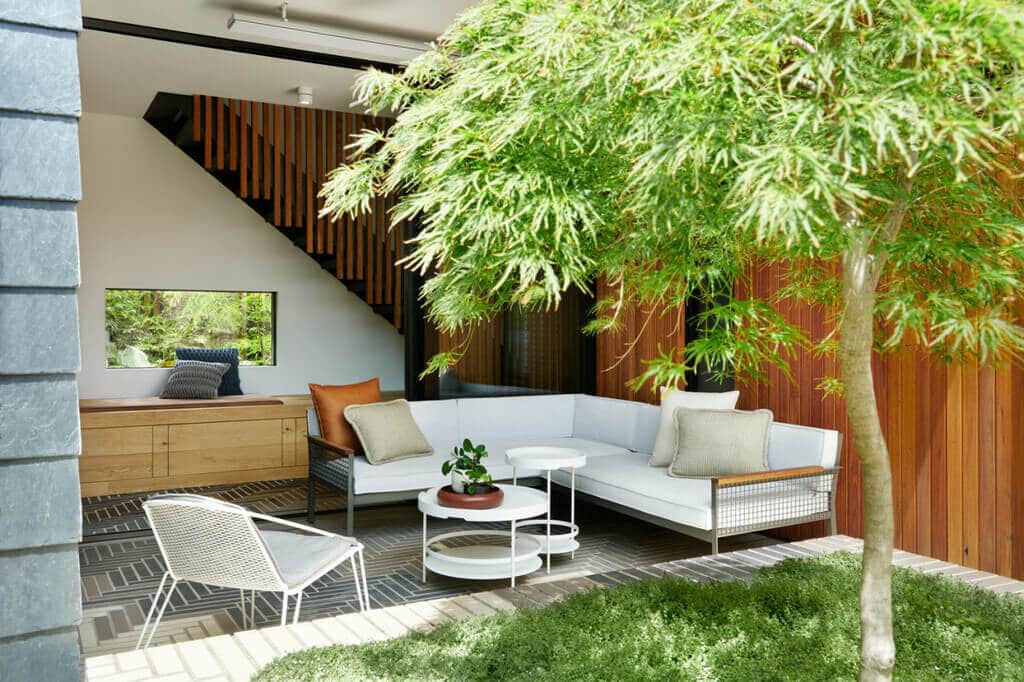 Source: design-milk.com
The Green Walls play an essential role in biophilic Design, especially when you don't have much natural Greenery in your backyard space. Have a green wall and place some wooden furniture near it. Add some fake plants near the table to create a complete biophilic feel.
You can also use stones to create a path to lead the way. It will be perfect for your outdoor activities. Also, you can enjoy your evening dates there. It will be a fantastic biophilic outdoors for you and your family.
Also Read: Everything That You Need To Know About The Factory Made Forest Lodge
Biophilic Design Office Space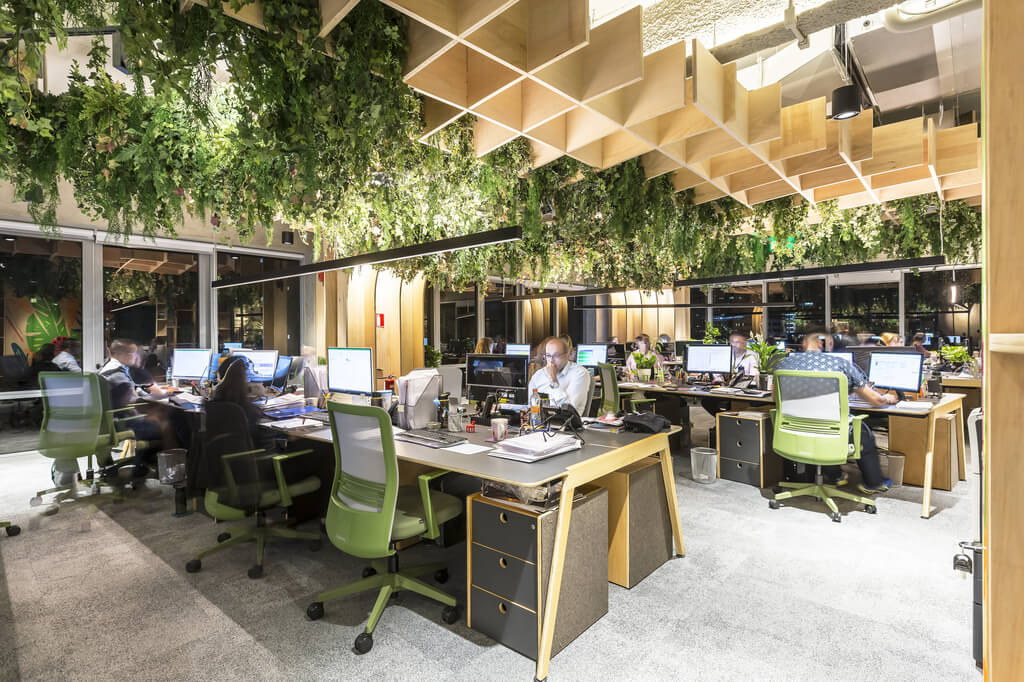 Source: adsttc.com
Add natural characteristics like water, green walls, natural light, fake plants, wood, or stone in your office to bring in Biophilic Design. When the natural daylight combines with the Greenery, it improves mood overall. Moreover, you should use a green wall and surround it with wooden elements. 
Also, add fake potted plants or hanging plants. You can also create vertical gardening if you want to. You can also use the center space of the room to create a biophilic look. Have a wooden circle area and place some fake plants in it. Surround it with some sitting furniture. It will give an inviting and calming effect to the lodgers of the office.
Biophilic Interior Design in Your Living Room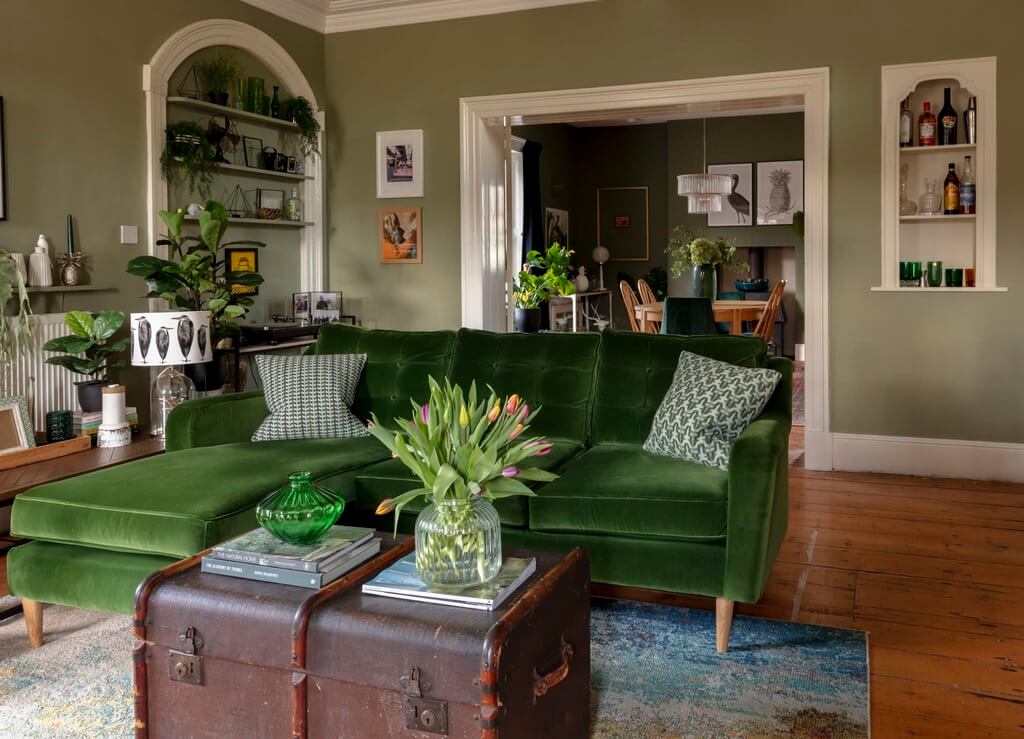 Source: apartmenttherapy.info
Use a natural stone wall, bright lights, and a panoramic view of the outdoors in your living room to make it unique. Incorporating some biophilic elements such as fireplaces and water will create a great seating area for you and your family.
You can also use a white and wooden color theme for the living space. Place wooden furniture on an off-white rug. Also, don't forget to add different plants to the area.
Use Reclaimed Wood in Interior Spaces for Biophilic Style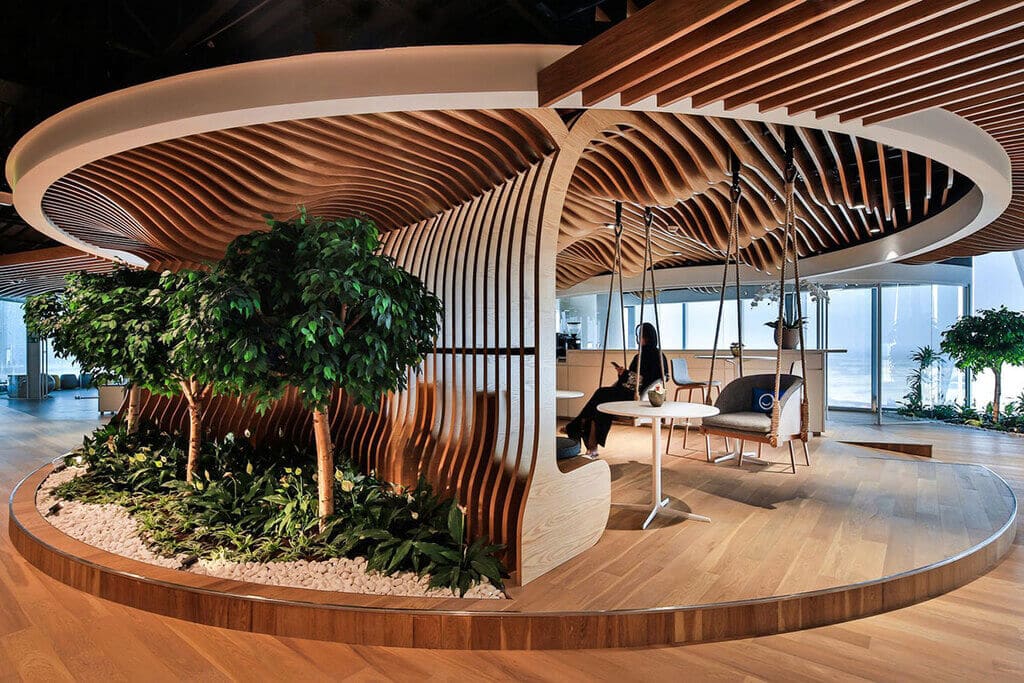 Source: adesigneratheart.com
If you want to feel more connected with nature, natural materials such as reclaimed wood with texture and character will do the work. Reclaimed wood is also the most flexible green building material. It is pleasing to the eye and enhances any existing space aesthetically. 
Moreover, adding it gives you the vibe of elegance and sophistication. Also, you need to add plants to complete the biophilic look.
Conclusion
You should know that a biophilic design is all about nature. It is an interior design process that focuses on the psychology and wellbeing of people. Also, it is a more humanistic approach to interior designs. 
You can celebrate the idea of living, working, learning, and healing with biophilic techniques. Hopefully, you will consider using biophilic Design in your next interior project.