Key Trends in Commercial Interior Design Right Now
As the world of interior design continues to evolve, commercial spaces are increasingly looking to create more stylish and comfortable atmospheres. 
If you are thinking about transforming and updating your commercial business space this year, then take a look at the key interior design trends that are taking the commercial interior design industry by storm and transforming the way businesses approach their decor. 
Why Is Interior Design Important to Commercial Businesses?
Commercial businesses rely on interior design to create a space that is inviting and comfortable for customers. It can also help create a unique atmosphere that sets the business apart from its competitors. 
Popular interior design trends can also be used to create an efficient workspace, which can help improve your space. Additionally, commercial interior design can be used to create a space that reflects the values and mission of the business, helping to build a strong brand identity.
Key Commercial Interior Design Trends: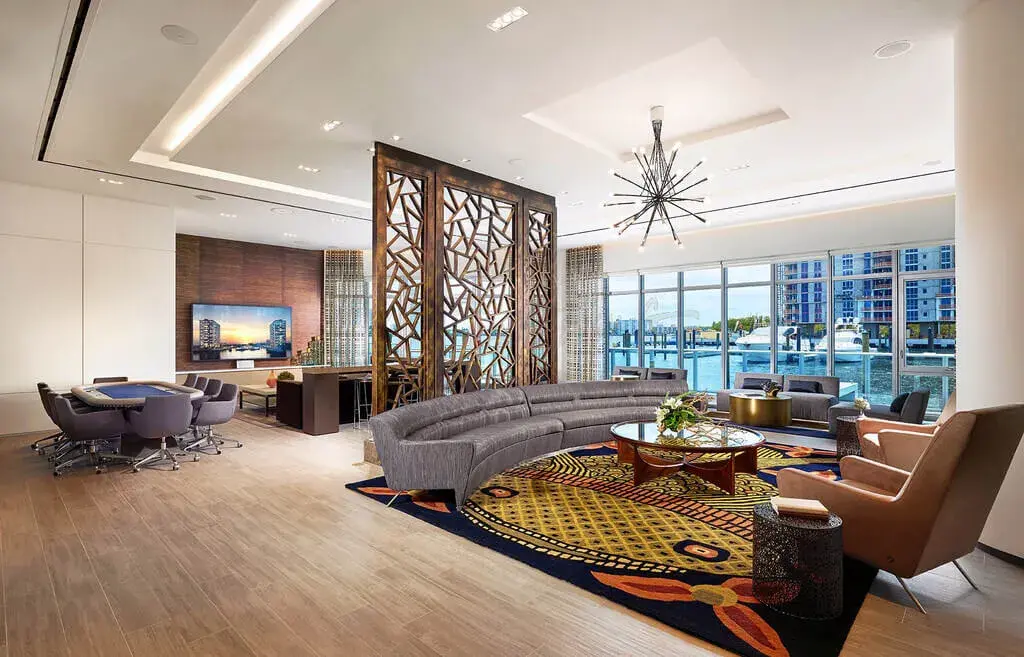 Source: interiorsbysteveng.com
In recent years, many commercial businesses have started paying attention to sustainability as a part of their interior design. This is a great way for businesses to reduce their environmental footprint and save money over time. 
Sustainable design can involve the use of recyclable materials, energy-efficient lighting and heating, low-flow plumbing, and eco-friendly furniture. Businesses such as restaurants and retail stores can benefit from this, as they can create a more attractive environment for their customers and reduce their environmental impact.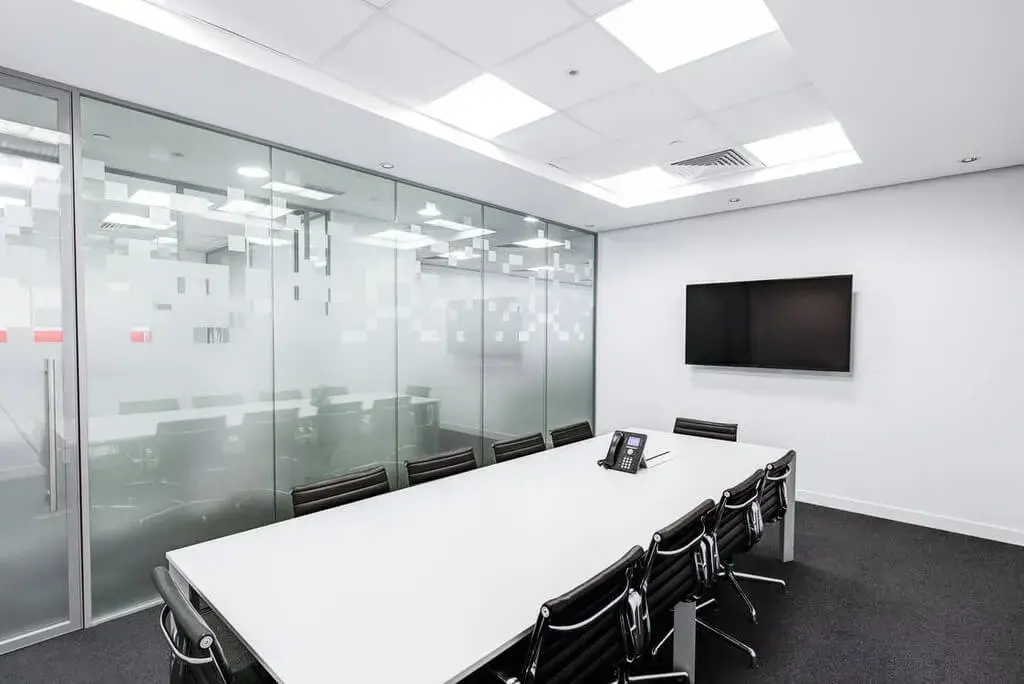 Source: aia-india.com
Biophilic design, which focuses on bringing the outdoors inside through the use of plants, natural elements, and other elements of nature, is becoming an increasingly popular interior design trend among commercial businesses. 
In particular, health clubs, gyms, spas and hotels have started to integrate this type of design into their interiors, especially in the form of their swimming pool areas. When designing a commercial swimming pool, the shape, size, and features can vary quite significantly. Businesses will need to consider important aspects such as swimming pool safety requirements including non-slip tiled surfaces.
As well as this, organisations need to also think about how to style their pool environment. Whether opting for a contemporary look or a sleek pool design, incorporating biophilic features such as plants or foliage – or even placing the pool outside – can have many benefits for users. Creating holistic and healthy atmospheres using natural elements is a trend set to continue this year.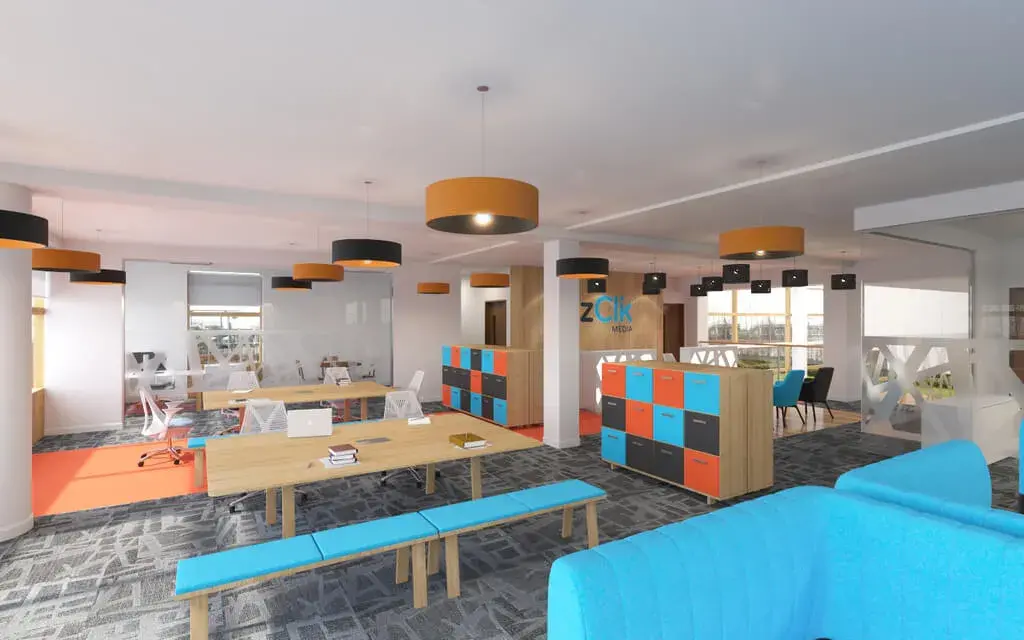 Source: bluespaceltd.co.uk
In today's competitive industry, businesses must be mindful of their visual appeal when it comes to making a great impression. Minimalism is a popular concept and interior design trend used to create a clean and inviting environment for customers. 
By incorporating minimalism into their design, businesses are able to create a more streamlined, open atmosphere that appeals to customers. For example, a restaurant could use minimalism by using simple, modern furniture and lighting and avoiding using any unnecessary, cluttered decor. This can also help to create a sense of tranquillity, letting the customer know that they will have a relaxed experience when eating in this space.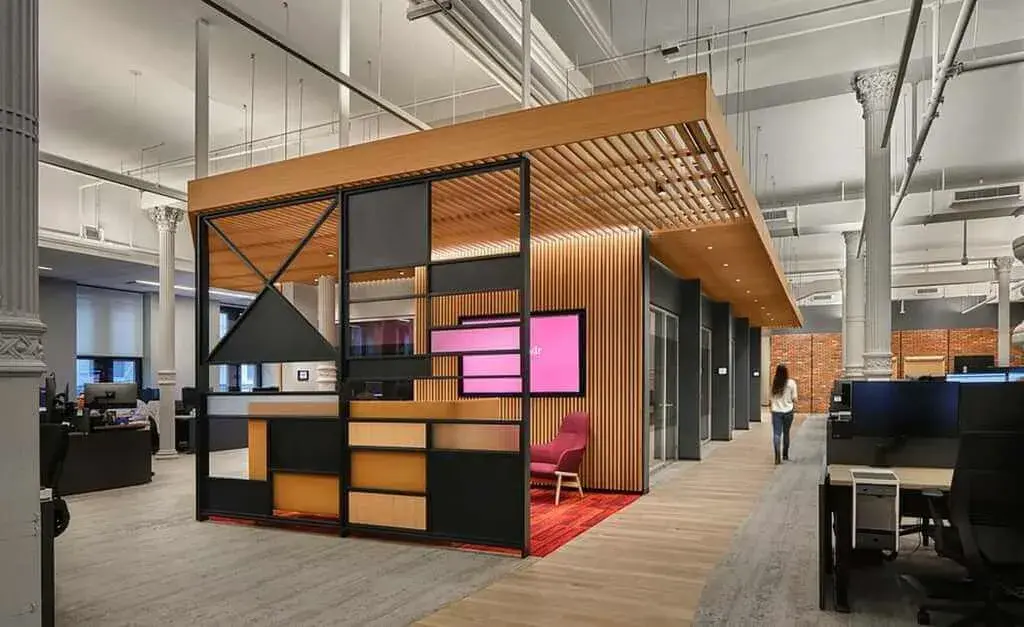 Source: decorilla.com
Colour blocking is a popular trend in commercial interior design for many businesses, such as retail stores, restaurants, offices, and more. It is often used to create distinct sections of colour in different areas of the room, often using the same shade in different hues. 
This can be used to define spaces in a more interesting way, as well as to emphasise certain elements of the decor, such as artwork or furniture pieces. Colour blocking can also be used to create a sense of movement in a room, by using different shades of the same colour in different areas.
Also Read: Blackout Curtains for Commercial Spaces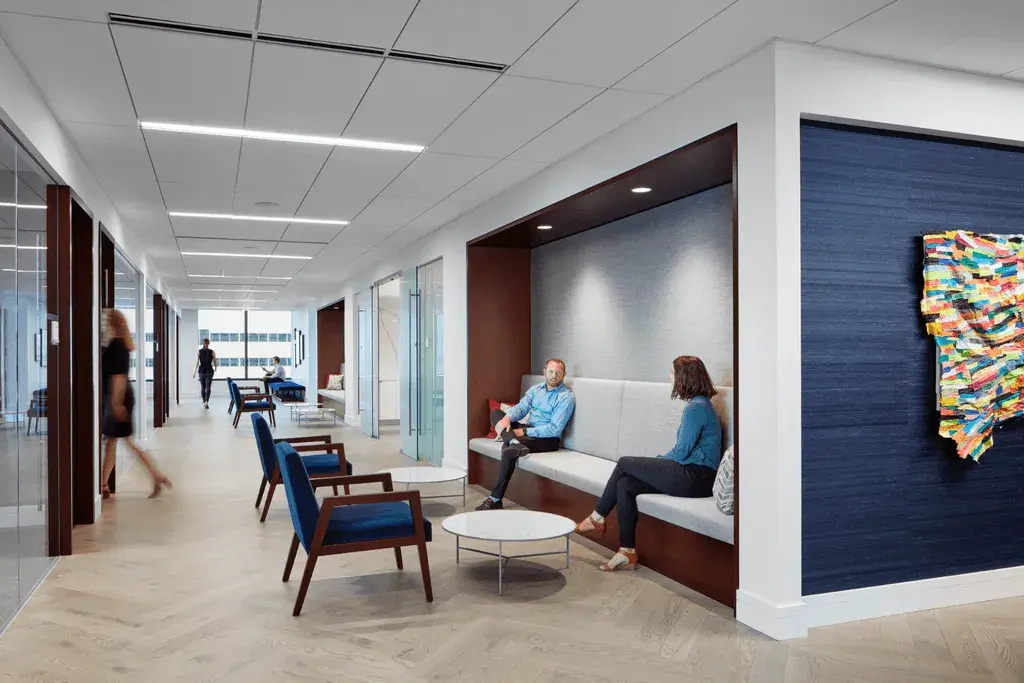 Source: dmagstatic.com
Open plan design is a trend gaining traction in the commercial interior design world. The concept is based on creating a space that is open and undivided, with no predetermined focal point. 
By removing the separation of walls and other physical barriers, the space appears larger, brighter and more inviting. This approach is popular among businesses that have a need for collaborative work areas, such as startups, tech companies, sharing economy companies, event spaces and other establishments that require multiple people to work together. 
Open plan design is unique in that it can be tailored to the needs of a particular business. The ultimate goal is to create a space that is comfortable and conducive to collaboration but also customised to the specific requirements of the business.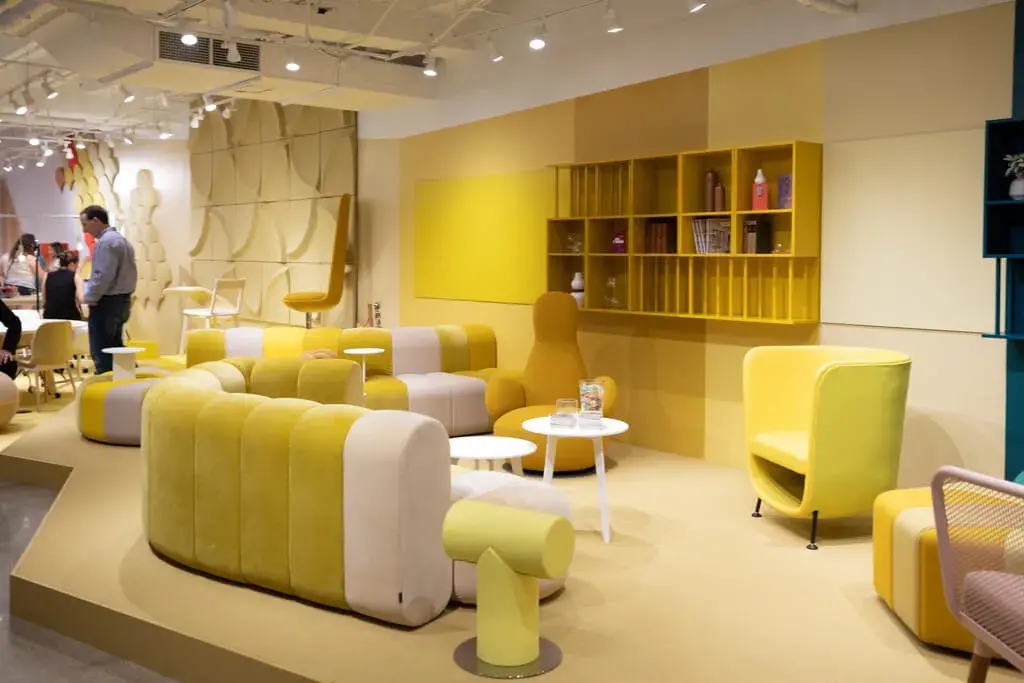 Source: ambius.com
Another popular commercial interior design trend right now is providing enough space for flexibility. The trend of creating versatile and multifunctional areas is becoming increasingly popular, as businesses look for ways to better utilise their office space. 
By creating separate areas that can be used for multiple purposes, businesses can save on costs while still maintaining high-quality standards. These can be especially useful in large office-based businesses as they can be transformed into meeting rooms, breakout areas etc. 
These are also great for schools, areas such as auditoriums can be used as gym halls, assembly halls, indoor break time rooms and much more. There are many creative ways that flexible spaces can be used for productivity.