Minimalist Interior Design -4 Ways to Ace the Look
Minimalism has a deep meaning at its core, which is typically summed in the tagline "less is more." Eliminating clutter and reducing a room to its basics might help us achieve mental minimalism. A "minimalist" state of mind would be one that removes mental clutter and focuses solely on what is necessary. Isn't it rather appealing? A minimalist interior design might appear restrictive (particularly to people who aren't used to it), but it doesn't have to be! Creating a minimal style is easier than you would think with a little forethought.
The first step is to declutter, which goes hand in hand with arranging what you already have. Then it's time to look at the elements of minimalistic interior design.
1. Function First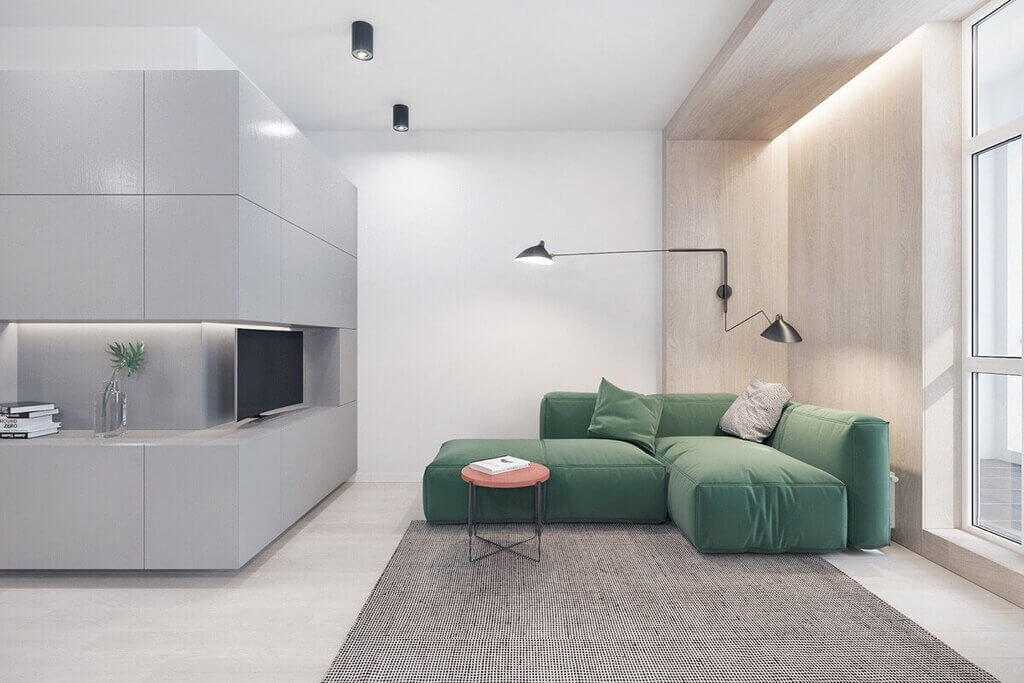 Source: getbeautified.com
Transitioning to a minimalist interior design (or any other interior change, for that matter) must be done with functionality in mind. In order for the area to promote mental quiet and tranquilly, it must first be practical and simple to use!
Begin by examining all of the items in your house that aren't working and consider ways to fix them. This can mean designing a minimalist layout to make items easier to find when you need them. It might also motivate you to start a new habit. Keeping a hamper in your living room, for example, for all of the objects that should not be in the living room, is a terrific way to keep the space nice and clean.
2. Think Smart Storage 
There is no room for clutter in a minimalist interior design. However, our daily lives are littered with things that wind up in unexpected locations. We're always looking for entrance ideas, as well as items to put on the kitchen counter, dining table, and other surfaces.
Consider your storage practices to make the shift to minimalism easier and more sustainable in the long run. Prepare a box to keep your belongings if the entryway console is a convenient spot to leave them. You'll still have the functionality, but all of the junk will be hidden inside that box.
The same idea may be applied throughout the house. Reorganize your storage in a way that is both simple to manage and keeps the clutter hidden.
3. Make the Deeds Count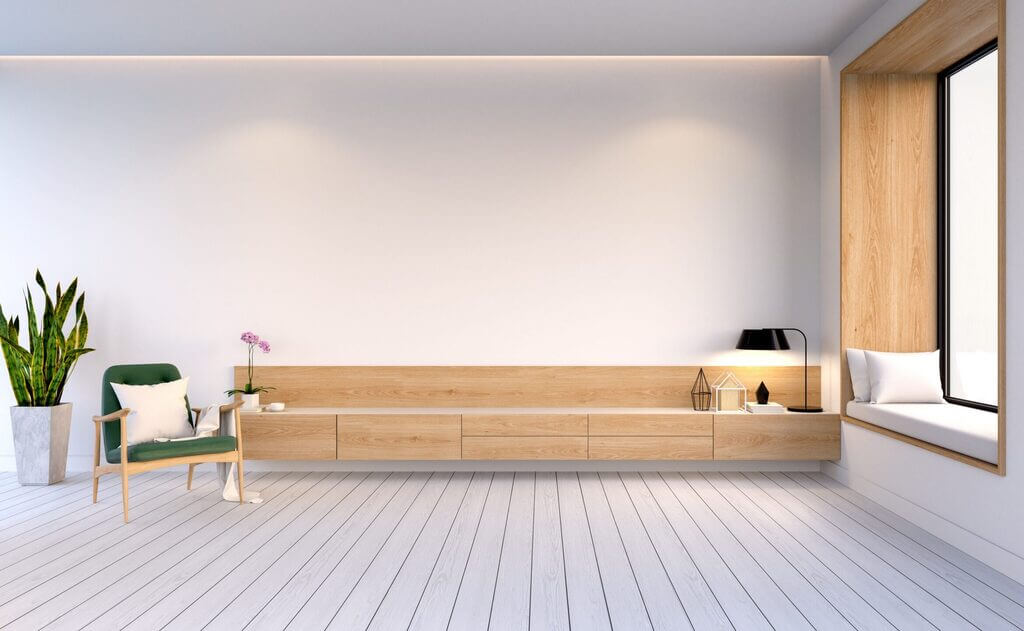 Source: inwilo.sk
What has always been a guiding principle in interior design is much truer with minimalism. There are relatively few objects visible in a minimalist interior design HDB, and those that are must be analyzed carefully to communicate the exact message you desire. It will take some thought, but the end result will be well worth it, as the objects on the show will be given even more prominence with less unnecessary complexity around them.
Combining décor with utility is a terrific technique to create an appealing minimalist interior design. Consider a beautiful light fixture over a dining table: it will not only be useful, but it will also bring a lot of flavor to the room and may even become a center point in the room.
4. Stick to Color Scheme
Order is a key component of minimalism, and this holds true for colors as well. Visual clutter, which is just as damaging as physical clutter, is created by a large number of unrelated colors in a room.
The greatest time to adopt a clear color scheme and stick to it is when transitioning to a minimalist home interior design. This isn't to say that everything needs to be grey or ivory; you may use accent colors as well! However, once you've decided on a palette, you must stick to it.
So, these were a few of the easiest ways to ace HDB minimalist design. However, if you wish to give your home a full-blown minimalistic makeover; it's best to get in touch with professional interior design firms such as Livspace. Livspace is one of the most well-known and reliable interior design companies and offers holistic design solutions to match your style. 
Visit their website to know more about their offerings.