Ways to Turn Your Bathroom into a Relaxing and Revitalising Retreat
Being part of a hurried world, with lots of daily tasks and stresses on our plate, it becomes obvious a little "me-time" can be just what the doctor ordered. As it happens, though, for many of us who have become so acquainted with busyness and anxiety, it can be tough to unwind. Mainly because we have no clue how to do the relaxing practice!
Moreover, this urge for rest gives off the impression that we ought to head off to a specialized spa or far-away retreat to be able to make the most of restful, restorative downtime. This couldn't be further from the truth, especially when we consider we already have our own private oasis at home in the form of a bathroom with a high-end bathtub of quality.
This room's elevated spa-like function became particularly apparent throughout the recent years, noted particularly with the various décor trends related to transforming this part of the abode into a sanctuary. If you're interested in finding out how you can pull off such an upgrade yourself, you'd be glad to know there are various ways to turn your bathroom into a relaxing retreat that is suitable for everyone who is or isn't on a limited budget. Of course, starting with the main relaxing essential!
Bring in a Luxury Bathtub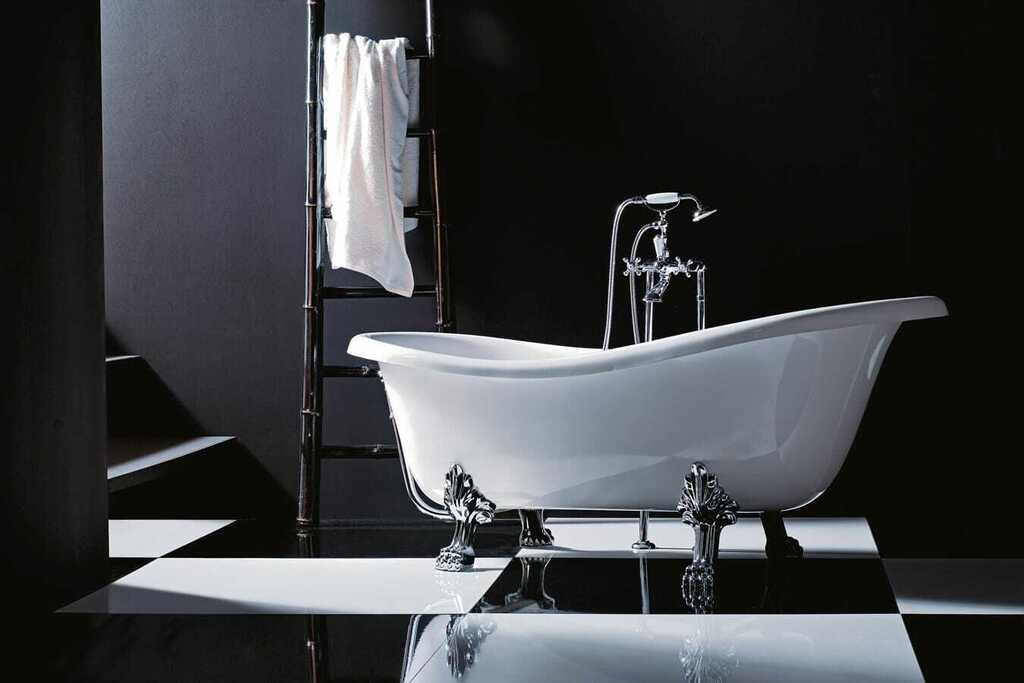 Source: a-interio.com
Enjoying bubbly baths has got to be one of life's simple pleasures people around the world swear by. If you aren't a gym enthusiast, and you can't imagine doing any strenuous physical activity to beat the blues, you'd be glad to know regular hot baths improve depression just as much as exercise.
Ever since antiquity, soaking in warm water was considered to be therapeutic for numerous reasons, from helping relax the muscles, and relieving aches and pains, to soothing the mind and soul. Nowadays, these restorative effects are backed by various scientific studies so it's high time we reaped the benefits the exclusive ranges of bath tubs provide – treating ourselves to the ultimate luxury. Since there's an array of options, not just any tub would do.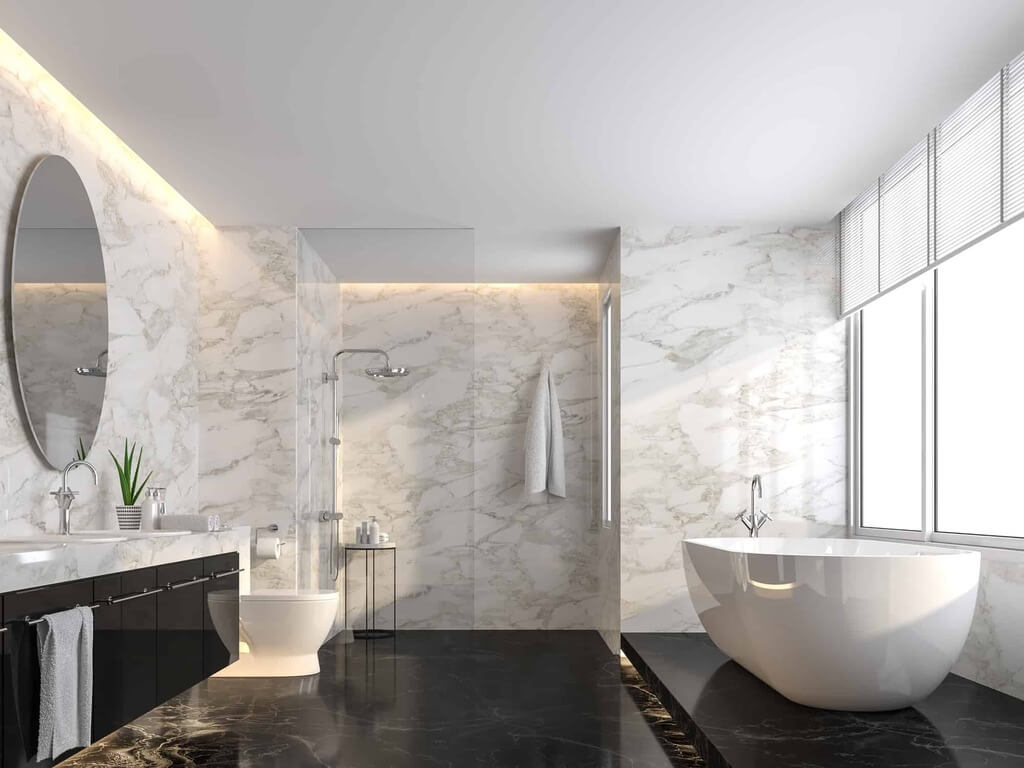 Source: saranatile.com
Taking the space into account is only part of the purchasing deal as there are designs suitable for both small and large bathrooms, in the likes of the drop-in, alcove, corner, and freestanding. Before setting your eyes on a specific choice, it's necessary to first think the layout through to make sure it would work. Then, the other part of a successful shopping experience is to look into the features you most appreciate in a tub because they have a say in the dose of comfort.
This includes paying attention to the material of the exceptional bathtubs because it's directly related to maintenance and durability. As the valuable pieces they are, you'd be glad to invest in any of the cast iron, solid surfaces, and acrylic for their longevity, ease of cleanliness, superb thermal insulation properties, and aesthetics.
Other features that deserve your careful consideration range from spouts that match the rest of the tapware, functional screens to avoid splashes, safety aids for easy access and fall prevention, all the way to stylish and practical caddies. Every detail counts! Wait a minute… What happens if hot bubbly baths aren't your cup of tea?
Get the Rain Shower Experience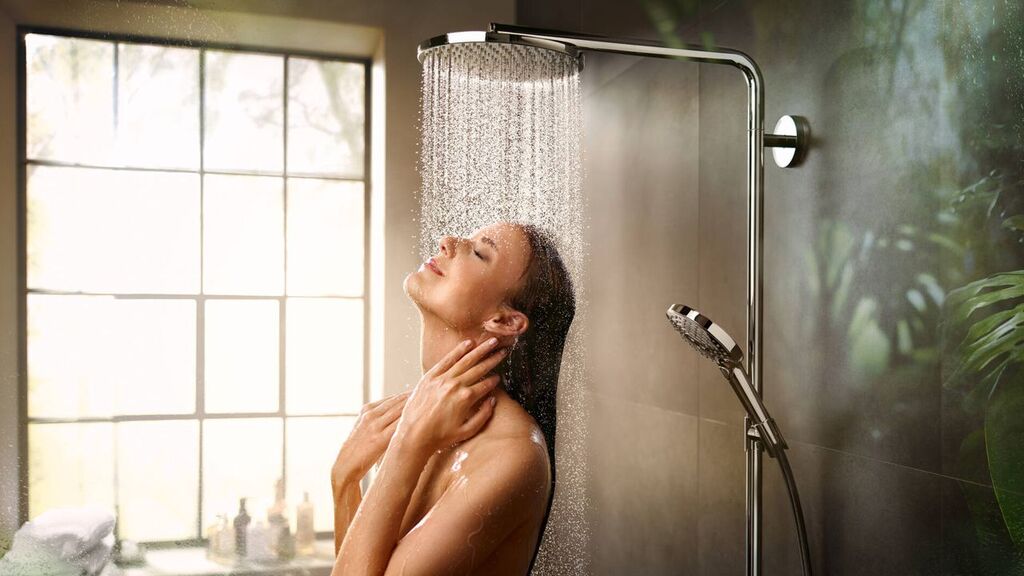 Source: luxusnakupelna.sk
There's no exact recipe for relaxation that works for everyone, and that's okay. If you can't imagine soaking in your sophisticated bathtub day in and day out to wave the stress goodbye, there's the handy option of the shower bath, i.e. the shower and bath combo.
The best thing about it is it gives you the chance to make the most of both worlds. And, you can elevate your level of rest and relaxation with the simple choice of rain showerheads. Unlike regular shower head designs, these are created to offer you a unique experience with the gentle rain feeling over your head.
Because of the ingenious sprays, you get to connect with water in a manner you never did before, so much so, you'd instantly feel revitalised afterward. Don't have room enough to fit in grand bathtubs in the sanctuaries? No problem, this type of shower head is luxurious on its own, so it suffices to add much-needed sophistication and value.
Those who prefer the massaging experience could instead choose handheld showerheads with massaging sprays, or jets they can install in addition to the rain design. Treat yourself to some energizing music with sounds of nature, bring in shower plants, use the power of light with light strips, and you'd never want to spend time at a local spa or far-away resort other than your own!
Wrap Up in Softness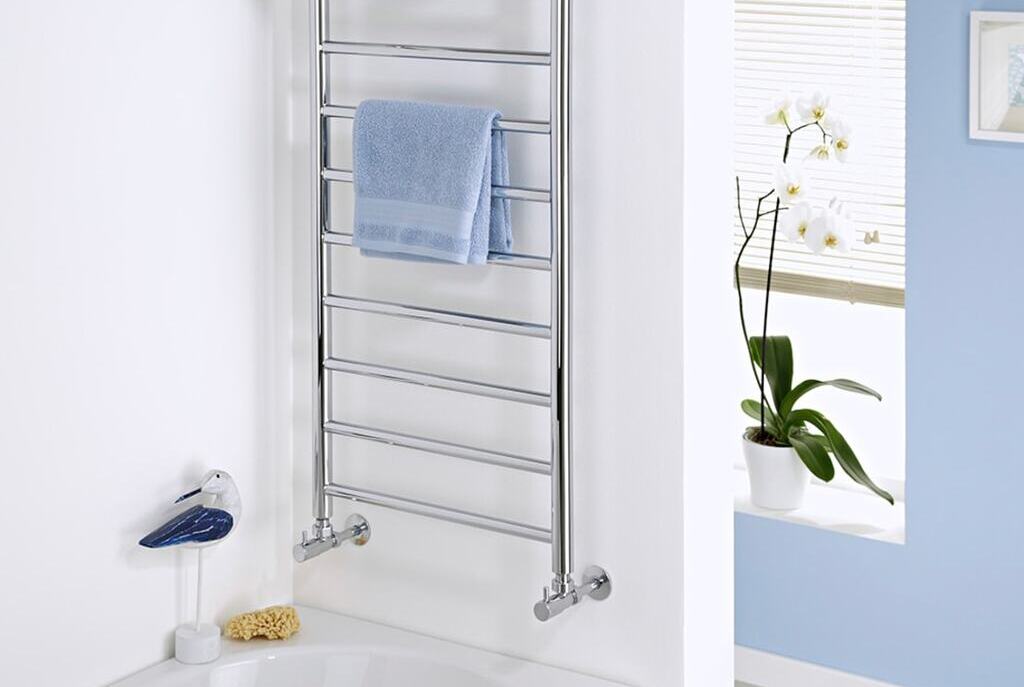 Source: homify.com
What makes the home sanctuary feel like an actual one? Fluffy towels! Many don't think of them as crucial accessories, however, the fact we come in touch with them the moment we're out of the showers or luxe baths online bathware stores sell indicates they have an important role in our comfort.
Invest in quality towels made from bamboo, or organic cotton, and you'd truly be able to increase the coziness. More so if you pair them with equally fluffy and soft rugs that you'd place right beside the shower tubs.
Also Read: Top 12 Best Bathroom Wall Decor Ideas To Check Out
Care to indulge in sets straight out of the pages of design mags? Buy ones with your initials on them or choose them in colors that complement the main tones of the bathroom. And if you aren't that big of a fan of towels, then opt for matching robes. As a final touch for those who aren't restricted by a budget, getting heated towel rails is an absolute must for that relaxing retreat feel.
Treat Your Sense of Smell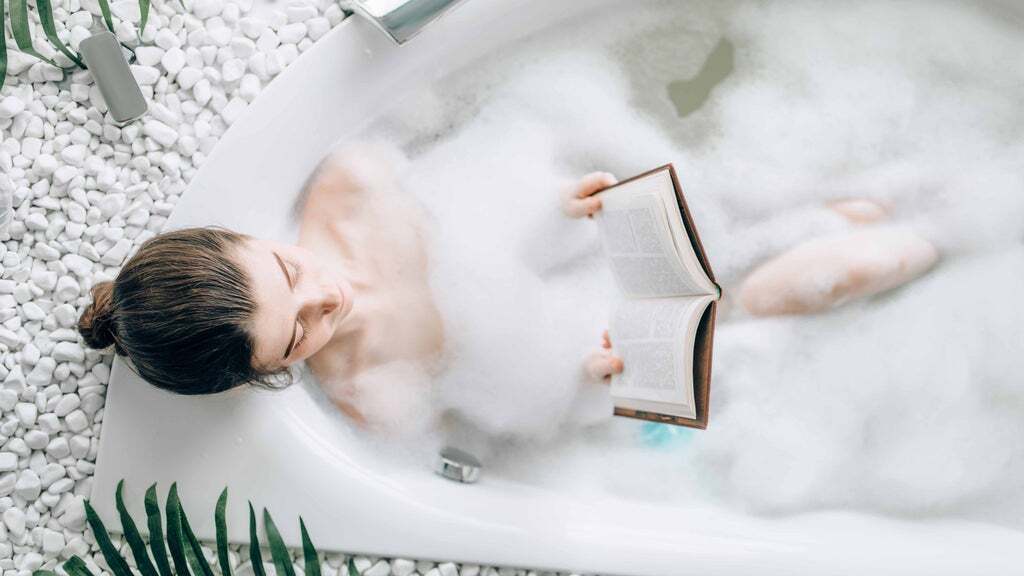 Source: shopify.com
Lovely smell is one of the things most people associate spas with, especially that of lavender. As it's known to be mighty in providing relaxation with its sedative effect, you might as well incorporate it in your bathroom – whether you choose to add a few drops of pure lavender essential oil in the bath, or ask your partner to massage you with it, it's your call.
It works even as an air freshener, so feel free to diffuse it with a diffuser to see what aromatherapy is all about. You can even create your own blends with other oils, such as peppermint, eucalyptus, or some citrusy options like sweet orange and lemon. Use them as air purifiers, add them to your bathing essentials, and your bathroom would get truly invigorating.