Budget-Friendly Backyard Ideas for the Perfect Outdoor Retreat
If you've recently renovated your home, it's quite possible that you forgot to allocate some money from your budget to the outdoors. However, this part of the home is just as important as it can provide you with a peaceful space where you can escape the everyday world and truly relax. Fortunately, there are various ways how you can update your backyard even with limited funds. Here are some ideas for the perfect outdoor retreat.
Keep It Contained to a Smaller Area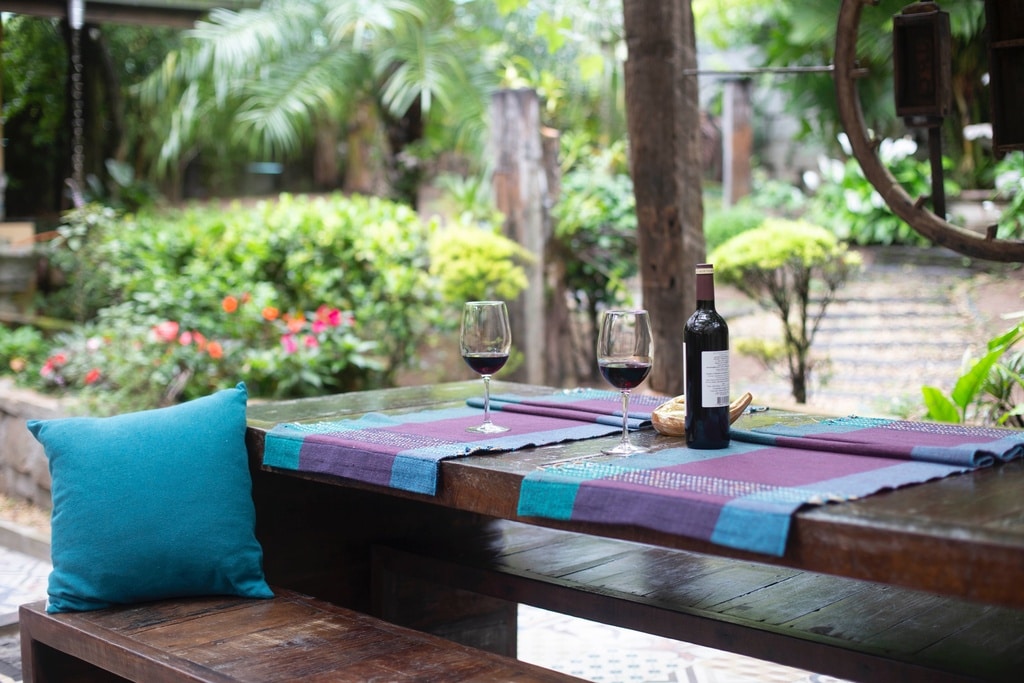 Source: tidyislandcontracting.com
For starters, no matter how big of a backyard you have, keep in mind that you don't have to completely redo it in order to create a little oasis of peace for yourself. Limiting yourself to one part of it can not only save you some money but also make the space cozy and inviting. With that in mind, don't burden yourself with a huge project – something minimal can do wonders as well.
Steer Clear of Custom-Made Elements
Another vital tip to remember when trying to save money is that you don't need custom-made elements. Off-the-shelf materials and products will work just fine but for a fraction of the cost. You can apply this to everything from the bar you can create with ordinary blocks to simply buying outdoor dining furniture that fits the space.
Upcycle Furniture Pieces You Already Own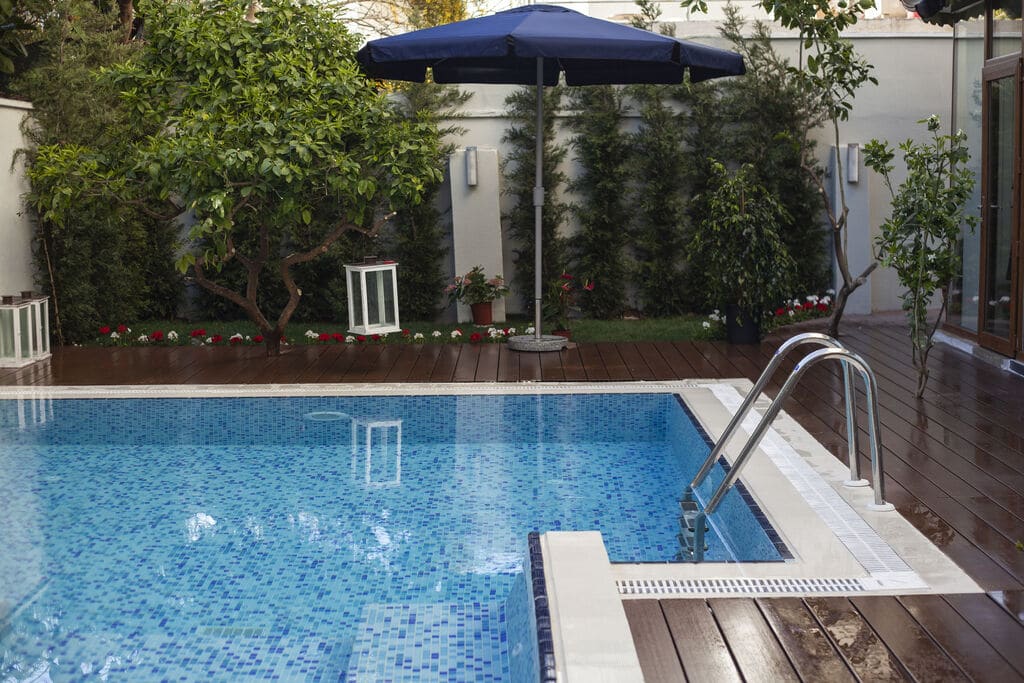 Source: wildflowerkc.com
On the other hand, there might not even be a need to purchase new furniture pieces. For example, if you've recently bought a new dining table and chairs for your home, perhaps you can upcycle those items that you used previously. Remember to protect them from the elements, if you don't have a permanent roof over the outdoor space. Sand them down, give them a fresh coat of paint, and use a sealant. What is more, you can do the same with an old sofa, armchairs, or side tables. It's easy to find tutorials on reupholstering online so you shouldn't have to spend plenty of money on this project.
Thrift Throw Pillows and Blanket
The outdoor sofa or daybed can also use some further comfort and decorating. However, there is no need to buy brand new throw pillows and blankets that will create a cozy atmosphere. A much cheaper alternative is to visit a nearby thrift store and look through their offer. You're sure to find a great deal. Alternatively, if you already have many throw pillows and simply need to update their look, you can get new covers or even make some on your own.
Look for Vintage Décor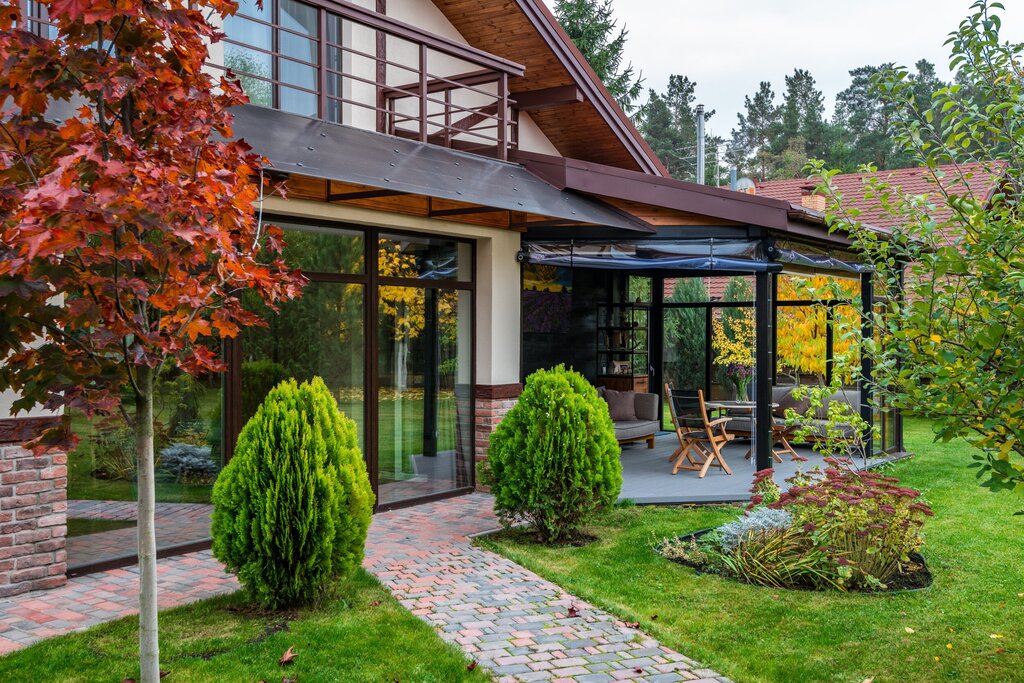 Source: cdn.com
There are various other things you can use when decorating your outdoor space. As décor can oftentimes be expensive, you can lower your costs by visiting local vintage stores, looking through garage sales, and browsing various websites that offer previously-used pieces. For example, you can look for a comfy rug that will cozy up the area as well as cute vases, trays, and other eye-catching pieces that will tie the place together.
Paint a Custom Mural
In case your outdoor retreat is connected to your house, you can consider painting a mural on the wall. If you're skilled enough, you can do it yourself, but you can also ask a friend or hire a professional. Opt for a design that incorporates warm, cozy colours to boost the comfort of the space. On the other hand, you can also look for a macramé or some other sort of art that you can simply hang on the wall.
Also Read: Practical Steps that Guarantee Efficient Garage Door Opener
Create a Calming Atmosphere with Lights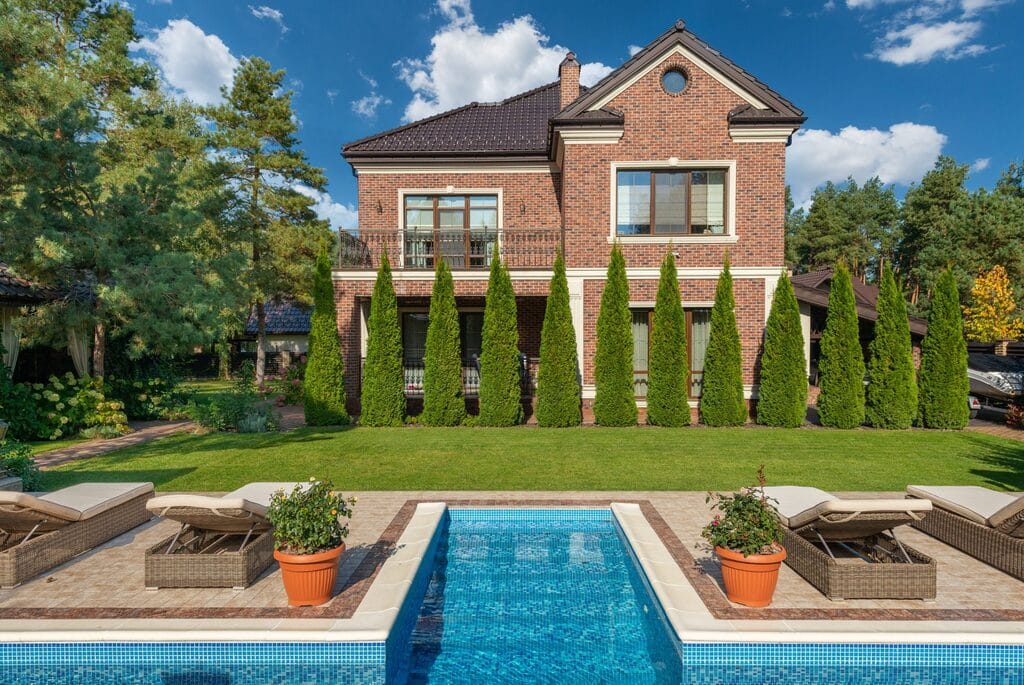 Source: pexels.com
For a calming atmosphere, you also need to think about the lights. Although bright lights are important outside, to prevent accidents in the evening, for this cozy nook, you want something that can soothe you and help you relax. With that in mind, solar fairy lights are a great solution as you will not have to worry about paying the bills or changing the batteries as often. It's also recommended to opt for warm lights that will cast a soft yellow glow and make the area more welcoming.
Make a Diy Fire Pit
Something else that will make the space cozy and welcoming, as well as warm, is a fire pit. While there are various models on the market that you could purchase, some that even fit your budget, you can try a DIY project. There are truly countless ideas that you can opt for if you decide to do this, so everything from using an old washing machine drum to upcycling a beer keg can work. Look around your home to see what could be transformed into a stunning centrepiece.
Opt for Inexpensive Perennial Plants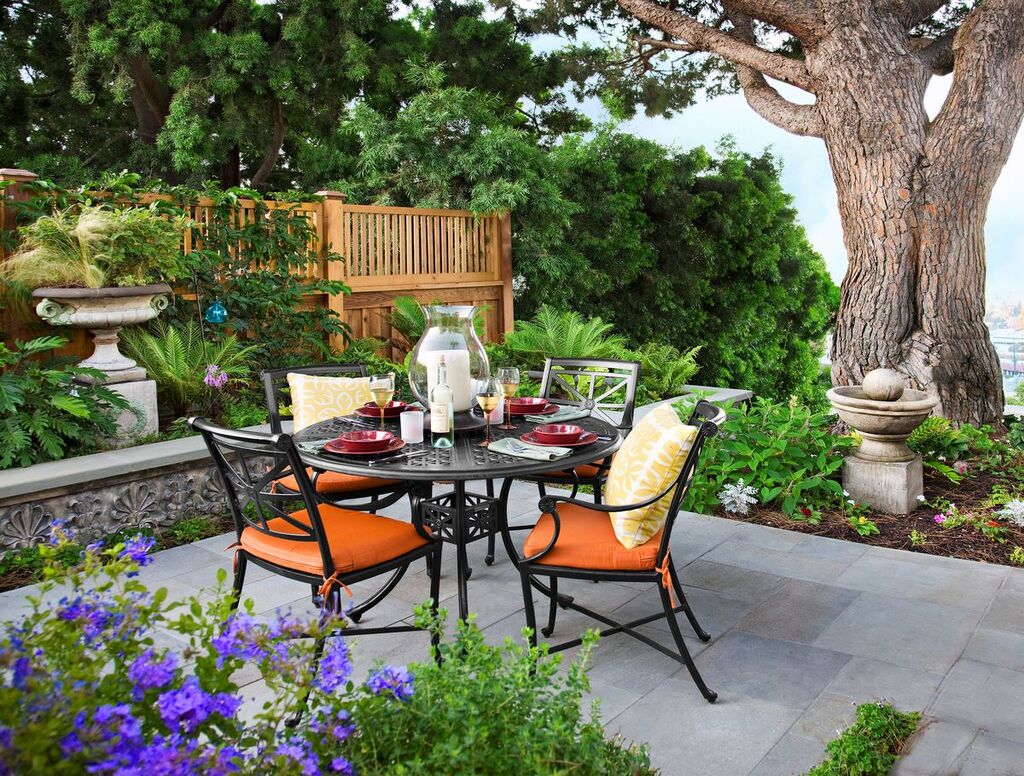 Source: cainnday.com
Of course, you cannot overlook greenery when creating an outdoor retreat. To save money, you want to look for perennials. These plants are not expensive and can survive for several years in the right conditions. Moreover, they can also add plenty of color to the space, especially if you look for colorful planters or make some yourself. Plus, there are various ways how you can use plants to enhance the space.
Also Read: Adorable Miniature Fairy Garden Ideas
From placing small succulents on the table to placing a few potted plants next to the furniture pieces all the way to putting them directly into the ground to fence off your cozy nook. You can also use shrubs around the space as they can both last long and provide you with some privacy from neighbours. Lastly, do some research to see which plants do well in your area and grow fast for a quick makeover.
Choose Affordable Paving Materials
Finally, you should also look into paving materials, especially if you don't want to use grass everywhere. Fortunately, there are some budget-friendly alternatives such as gravel and crushed rock. For example, gravel can create a casual atmosphere in lounging and dining areas. On the other hand, if you opt for traditional pavers, a great way to cut costs is to use large stones and leave grass in between so that you need less material.
As you can see, the ways of creating the perfect outdoor retreat abound, even if you're working with a smaller budget. Keep these ideas in mind for a successful project.