3 Planter Recommendations for Better Home Curb Appeal 
Outdoor planters are one of the easiest ways for gardeners and homeowners alike can beautify their homes. These small space gardening solutions offer homeowners multiple benefits that people often don't think about, such as adding greenery or color in front yards with limited land available for landscaping projects!
When you choose to feature outdoor planter alternatives in your yard, they facilitate added levels of design control while still allowing enough room inside them so that plants can grow well without being confined by their container-only shape. 
This makes outdoor planters a perfect gardening solution in situations where there is little to no quality soil available in areas that could use some greenery the most. With all of these features and benefits, it's easy to see why many people are opting for outdoor planters as an addition to their landscaping plan. Not only do outdoor planters offer color and beauty, but they also allow room on your property for other types of plants that require more real estate to thrive! 
Planter Uses & Ideas 
While you can always bring in some greenery from the outside, there are so many ways to personalize your front yard with outdoor planters! Here are 3 different ways that outdoor planters can enhance your home curb appeal:
Hide Imperfections from Passerby with Planters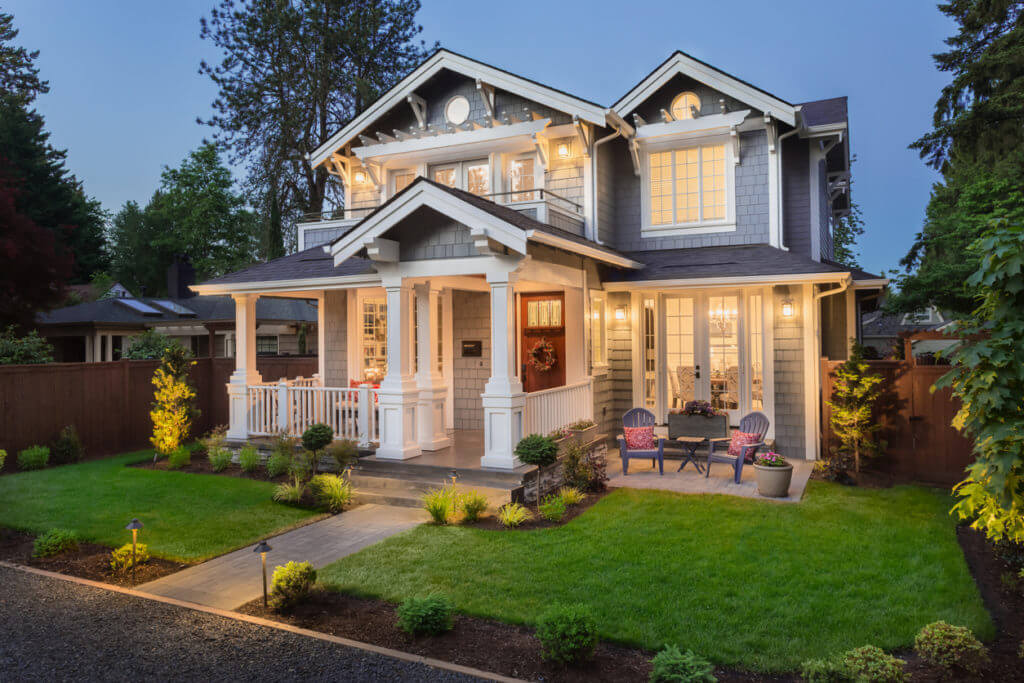 Source: allenoutdoorstl.com
Homeowners often feel guilty about their homes' exteriors being "less than perfect", but this placing planters in front of gutters, siding damages, and other unflattering elements can give your home a competitive edge by hiding unsightly pieces of the home's exterior. Not everyone has the luxury to live in a brand new dwelling with modern finishes and outdoor elements like new siding, paint jobs, etc.
As homeowners, we often must live with blemishes on our homes that don't reflect well for us as property owners. However, with large outdoor planters, you can effectively block flaws from view while also adding flair and beautiful greenery to your home's front yard. Don't settle for a less-than-ideal curb appeal. Try using planters today to obscure parts of your lawn while highlighting other parts. 
Frame Your Entryway with Planters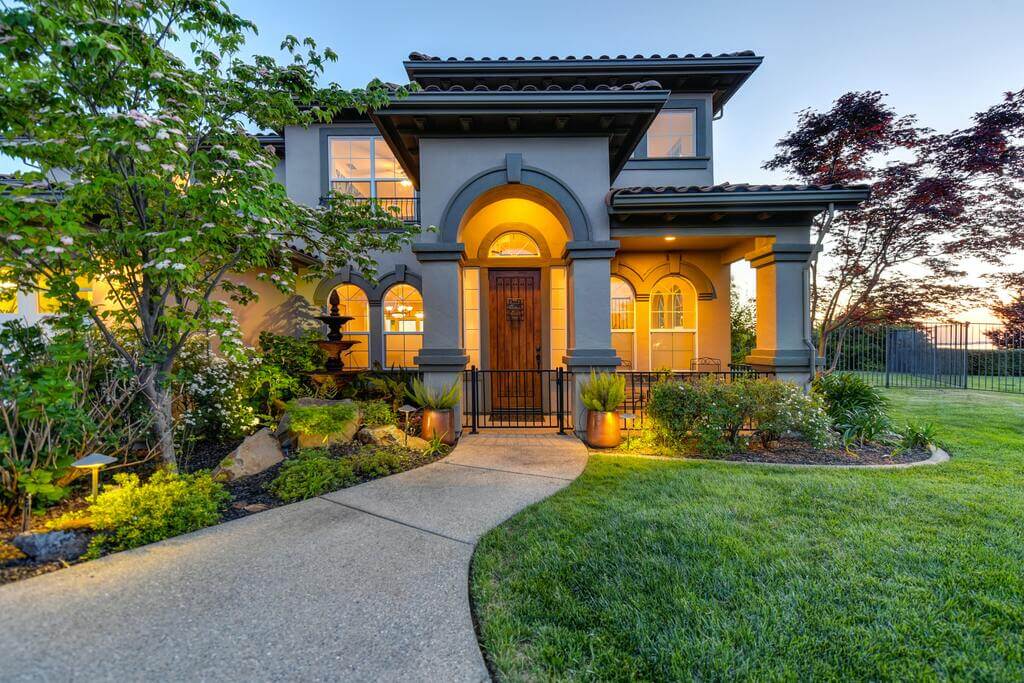 Source: yelpcdn.com
You can add some welcoming color and personality to your home's entrance with the use of elegant, attention-grabbing outdoor planters. The variety of models available spans a wide set of sizes, shapes as well as applications (ex: large standing planters vs deck railing planters).
The way you position your planters at an entry can really maximize the aesthetic look of an entrance. Be strategic with which plants and flowers you decide to use for this type of project, as it will have a huge impact on curb appeal! 
Also, be strategic about the positioning of the planters. You might want them to lie against the outdoor walls right next to the front door. Alternatively, you might want planters to line the walkway and/or porch railings that visitors must walk along to get to the front door.
No matter how you decide to frame the entryway, just be sure that you're highlighting the regal and special nature of your home. Arriving at home and looking at the front door should inspire feelings of relaxation and pride, so make sure to engender that vibe with the right planter setup. 
Use Individual Planters as Focal Pieces in Your Yard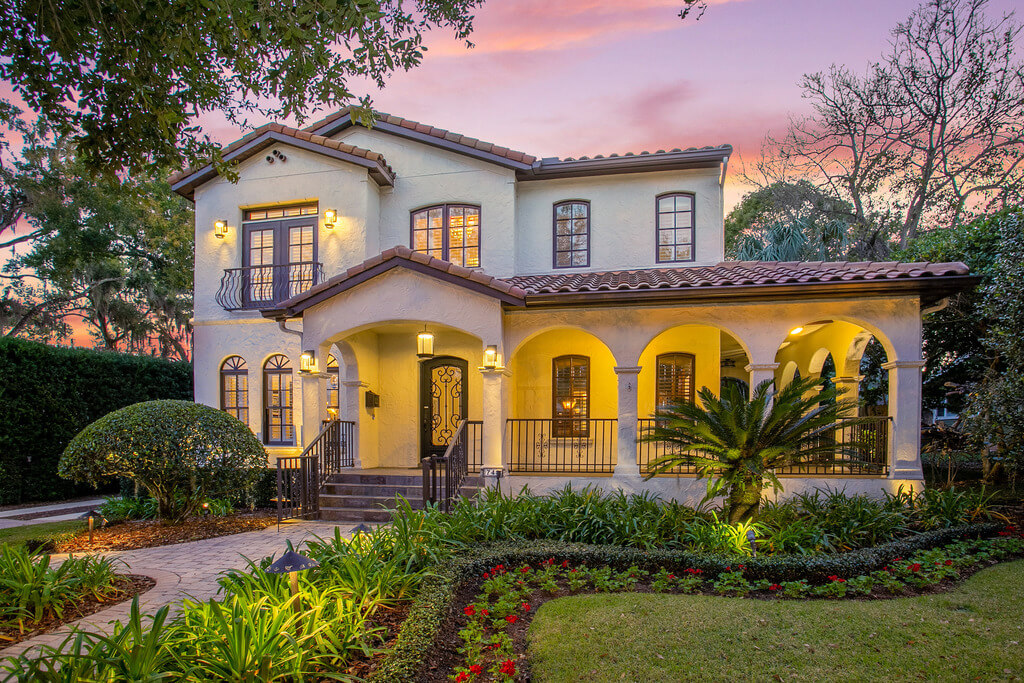 Source: googleapis.com
Using large planters in the front garden can be a great way to add color and variety to your space while also utilizing valuable real estate that might otherwise go unused. You have the opportunity for creativity with plant selection, design layout ideas – even if you're not an experienced gardener! Flowers give your home's exterior some much-needed life when they bloom each season, so during the spring and/or summer, feel free to spice these freestanding planters up with beautiful, colorful flowers. 
Why not have some fun with your home's landscaping? Not only can planters help to make it more lush and green, but when you mix up plant types in the same space they'll create an interesting look that is all yours! No matter how you decide to creatively implement the use of planters as focal points, this idea is sure to make your front yard even more attractive from the street or even the sidewalk. 
Also Read: Some Of The Best Front Yard Landscaping For Your Dream House
Try Setting Up Some Outdoor Planters Today 
Nonetheless, adding outdoor planters is an excellent way to enhance the beauty and personality of your front yard. These solutions come in various shapes, sizes, and colors so that no two homes must display matching sets! Furthermore, they're super easy to set up and install into any existing landscaping setup–and even easy to move from one spot to another.
This flexible nature is one of the biggest benefits of using outdoor planters, the fact that you can reset your setup and move things around at will. Don't worry if your planter implementations are not perfect on your first attempt at decorating your home. With the right planters, you can try different layouts over and over until you find the right one for you.