5 Ways to Increase Storage in Your Kitchen
Let's face it; we spend lots of time in our kitchens. From preparing school lunches to Sunday dinners and all the tea breaks in between, the kitchen is the beating heart of the home. With so many activities centered around the kitchen, it's crucial to have proper storage. A well-designed kitchen can energize your space with innovative storage solutions and clever organization to maximize your kitchen storage. Today we're discussing how to get the most out of your kitchen with our top five watts to increase storage in your kitchen. 
1. Think Verticle
One excellent way to increase storage is by taking advantage of empty vertical space. Consider adding baskets for storage above your cabinets or fridge. They perfectly hide large, ungainly appliances only used on special occasions (I'm looking at you, pasta maker). You can also achieve this in your cabinet by placing risers or additional shelves in your kitchen cabinets. This extra storage allows you to stack and see items easier. 
2. Make the Most of Your Cabinets and Drawers
Source: otarrepointeapartments.com
In your kitchen, everything should have its own space. With so many gadgets, you want everything to be easily accessible when you need it. Make sure you're getting the most out of your drawers and cabinets by organizing them like a pro.
Keep your cutlery and kitchen utensils in a cutlery organizer. Use dividers to keep your baking sheets and pans tidy and accessible in your cupboards. Utilize every space, including the back of your cupboard doors. They're perfect for hanging measuring cups or a stealthy hideout for well-loved recipes. 
3. Keep Your Bin Out of Sight
Your bin can take up valuable floor space, making your kitchen feel cluttered. Although essential, your bin usually isn't the nicest thing to look at (or smell). A pull-out bin is a great way to keep your bin out of the way until you need it.
If you have pets, it also prevents them from getting in and making trouble. While pull-out bins do take away a cabinet, they more than make up for it with the space they save, not to mention that they reduce unpleasant bin odors. 
4. Add an Island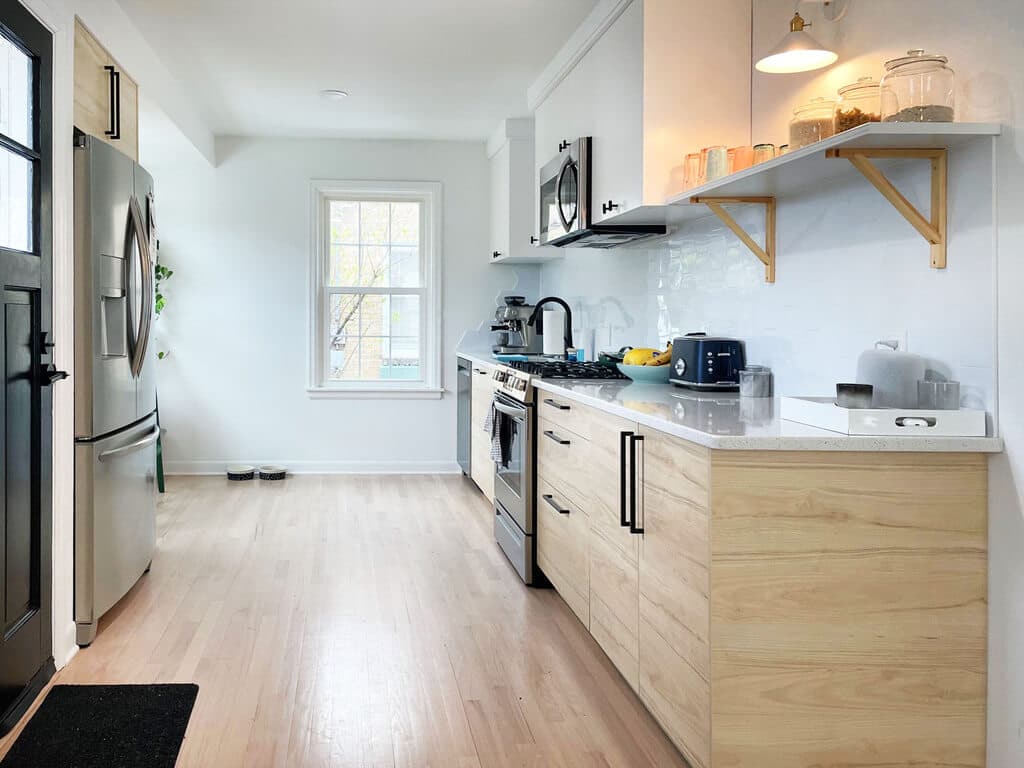 Source: apartmenttherapy.info
If you're looking to add essential storage to your kitchen, why not add a kitchen island. Not only do they give you an additional work surface, but they're also storage central for everything you never seem to have enough space for. In addition, kitchen islands add versatile functionality. If you have a small space, consider a free-standing or wheeled island that can be moved when not in use.
Also Read: Kitchen Remodel Ideas & Tips That Will Help You Spruce It Up With The Least Effort
6. Hang It Up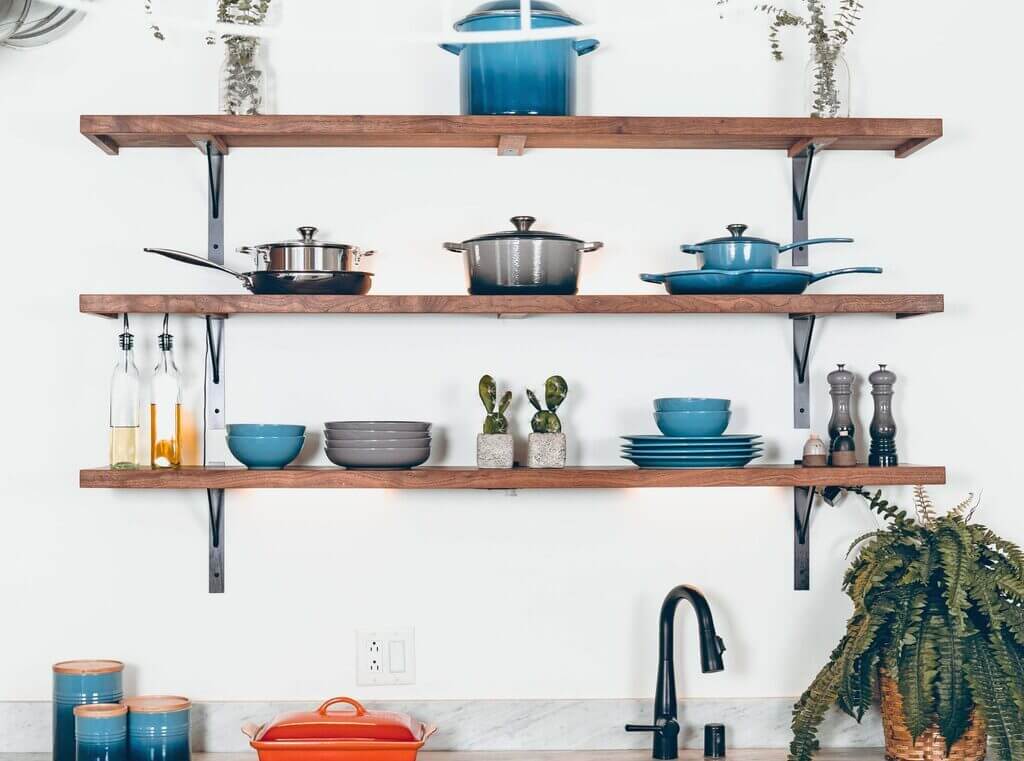 Source: casaoriginal.com
Hooks take advantage of negative space and are a great way to add additional storage. Mugs, pots, and pans are all great options for hanging. Pot racks are a great storage option to free up valuable space in your cabinets. Consider installing it over the kitchen sink or on a pegboard if you have low ceilings.
If hooks aren't your style, consider hanging your stemware and bottle rack. This will free up your shelves and can be both a storage fix and a display option. Show off your finest stemware or make a bar cabinet perfect for your next get-together.
Get Advice from the Design Professionals
We're here to help you transform your kitchen. For more ideas speak with the design specialists at Matter Design, a home Kitchen Design company based in Essex, UK.