5 Ways to Handle Water Damage in Commercial Buildings
When it comes to residential homes, it's easy to imagine how water damage can cause severe destruction. During winter or rainy seasons, leaks in your piping or roof could ruin walls, floors, and the ceiling. In comparison, most people think commercial buildings are sturdier and could handle water damage and all kinds of wear and tear. But the truth is, water can get through wood and concrete materials. Hence, even commercial buildings could definitely get damaged.  
This is why it's essential to get a professional, like Moisture Master Pros LLC, to look at the building to see whether it could handle water damage or if it has already incurred it. Thankfully, you can easily find these experts in your area with the help of the internet. 
Until then, here are some ways for you to deal with water damage in commercial buildings.  
1. Find Ways to Prevent It 
It's crucial to find ways to avoid any kind of damage a structure could incur. This might include some preventive steps like installing materials that resist water better. But many other things could help out, such as:
Regularly inspect pipelines 

Check the gutters 

Clear the gutters frequently 

Get the basement waterproofed 

Upgrade old fixtures 

Examine the roof routinely 
Since water is usually find within the pipelines, it's one of the essential parts that should regularly inspect and repair. During winter, it's possible that pipes could burst, so that's one thing that should examine by plumbers since any problems with your lines could damage anything surrounding it. 
Prevention is definitely an effective way to avoid water damage. For example, preventing having hard water from going through your pipes can reduce water damage. Water hardness creates corrosion, deposits, limescale, and other impurities, that are all being together in your pipes. It potentially causes water damage. Having eco-friendly industrial water treatment gives you water damage prevention.
2. Make It a Department Manager's Responsibility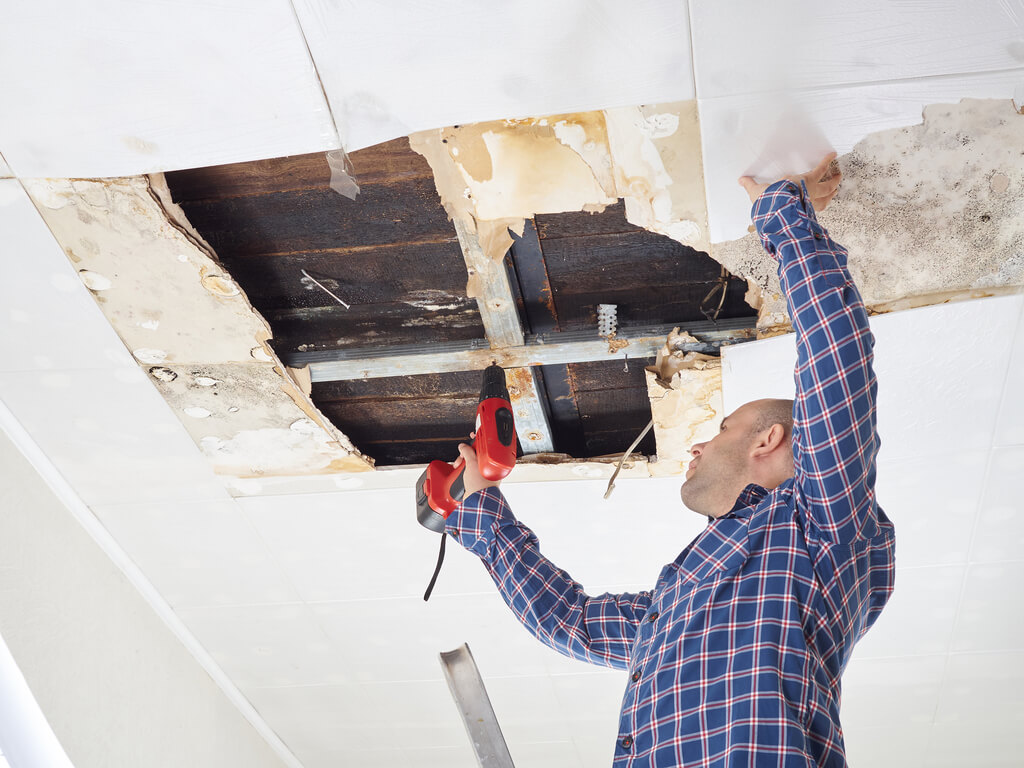 Source: blogspot.com
Commercial buildings are handling by a team because it's almost impossible for a single person to handle all the ins and outs. If you find it challenging to stay on top of everything, it might be time to get a manager to oversee things like the building's condition and possible problems such as water damage.  
While it's great if they're familiar with problems, like detecting water leaks and problems with plumbing, they don't have to be. As long as they make it a point to get experts to make regular weekly inspections of the building, it'll be a massive step forward in preserving the structural integrity.
3. Reseal Damaged Windows 
Windows are one of the most vulnerable parts of a building when it comes to water damage. They can break or weaken if they constantly exposing to water, especially if they're not sealing correctly.
If it's currently in need of repair, it's best to get it complete as soon as possible so that mold growth doesn't spread out. While you're at it, getting it resealing properly and switching to materials that are waterproof and reinforce should do the trick.
4. Stop Mold from Growing
One of the worst signs you have water damage in the property is mold growth. It's a pain in the neck to get rid of, especially if it already spread and caused an infestation. It grows within 24-48 hours after the surface has been exposed to water damage. So, just like many other problems relating to water damage, it's vital to act quickly.
While some people say that you could DIY mold removal, it might be more difficult for a commercial building. Besides, doing it yourself isn't always practical. So, getting it servicing and cleaning up is a more reasonable and assuring way to clean up the mold permanently.  
Also Read: Know The Different Types Of Molds
5. Get It Insured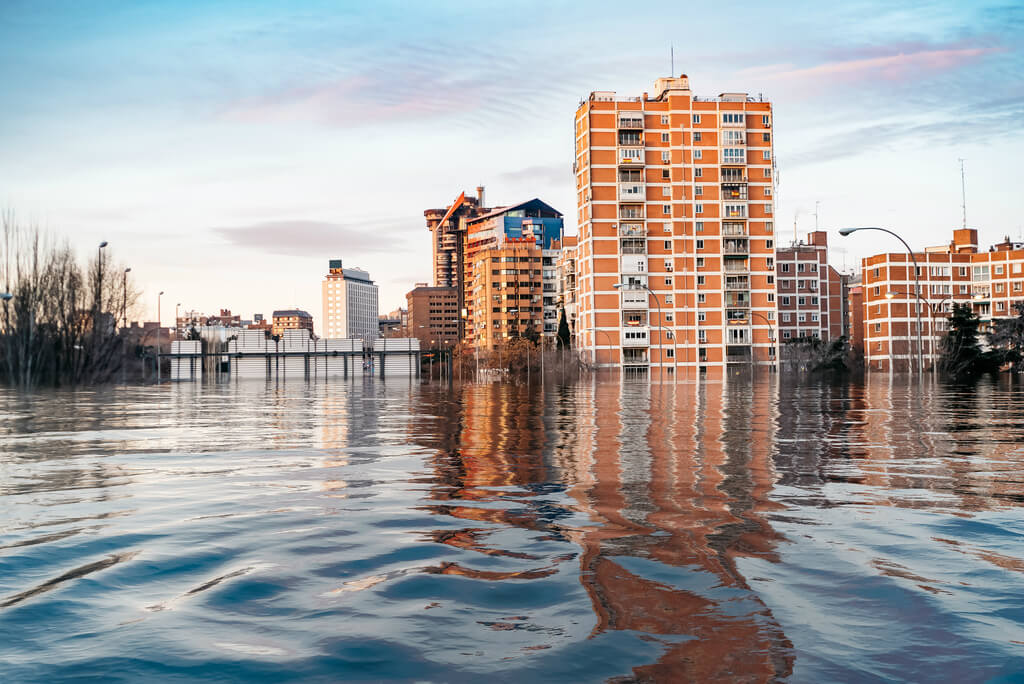 Source: amazonaws.com
When it comes to managing and maintaining a commercial building, take note that many unexpected things can happen. So, it's a good idea to control things that are expecting to happen, such as certain calamities and accidents. 
However, it also depends on the kind of insurance you get since some cover fewer losses. Basic insurance for commercial properties might include losses from storms, fires, lightning, hail, and explosions. Getting more coverage to include water damage could help you get the expenses you need for repairs.  
Remember, even if you have your property insured, it's still essential to make the needed upgrades and changes to help the structure prevent water damage. This is because some insurance companies also want to make sure that you've done your due diligence when it comes to protecting and maintaining the building.
Conclusion
Some people think that water can't possibly cause so much damage, especially to a commercial building. However, exposure to water for long periods of time could even lead to problems with the foundation. 
Because of this, preventing water damage and dealing with current ones as soon as possible is extremely important. Dealing with mold and repairing parts that are easily damaged by water should be done immediately after they're identified.