Home Renovation: What To Look For When Hiring Independent Contractors
After a few months spent in quarantine staring at the walls of your home, you've finally realized the one thing you can do without leaving your house is interior renovations. You're not the only one who has been thinking about changing up the look and style of their home this year! Many homeowners are actually putting their interior design skills to the test while spending time indoors. However, if you're looking to completely change up all or some parts of your home,  you might soon realize that there are some projects you shouldn't tackle alone.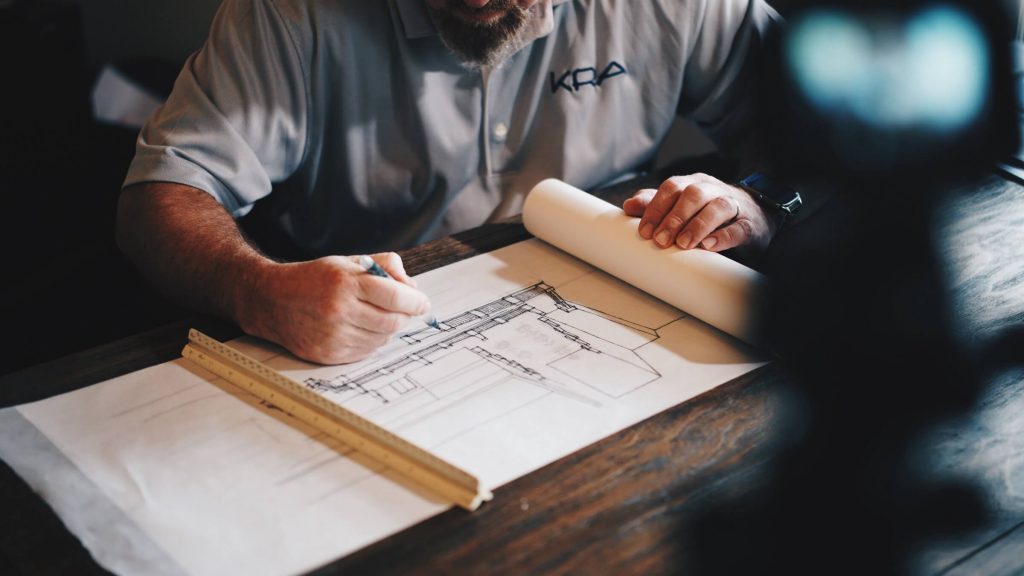 Source: Unsplash.com
When it comes to home renovations for things such as building a completely new bathroom or replacing the tiles in your kitchen, more often than not, you'll benefit more from hiring an independent contractor who specializes in architecture, home revocation, or construction work to help you with changing the look, style, and feel of your home. 
Before you get started, here are a few things you should look for when hiring an independent contractor to redo your living space. 
Are They Qualified?
The first thing you'll want to know about the independent contractor you're hiring to enter your home, tear it apart, and build spaces of it from the ground up is – are they qualified for the job? This means you're going to have to do some research, which can be fairly easy!
Checking out a contractor's website is where most people will go to find out more about who they're hiring. Here, you can see examples of their past work, where they are located or how far they are willing to travel for a job, and how much they charge. 
One thing you might want to ask your potential home renovator before agreeing to hire is if they've had the proper education and training to become a licensed contractor. For some homeowners, hiring licensed contractors ensures commitment and stability, and you know that the person you're going into agreement with is serious about their projects and won't back out halfway through the job.
Social media is also a great place to see previous samples of work. Many architects and interior designers will use social platforms like Facebook and Instagram to show off their completed projects and also interact with potential and former clients. Often on Facebook, you can find reviews of their work from other people which may help you make a decision about whether or not to hire them moving forward.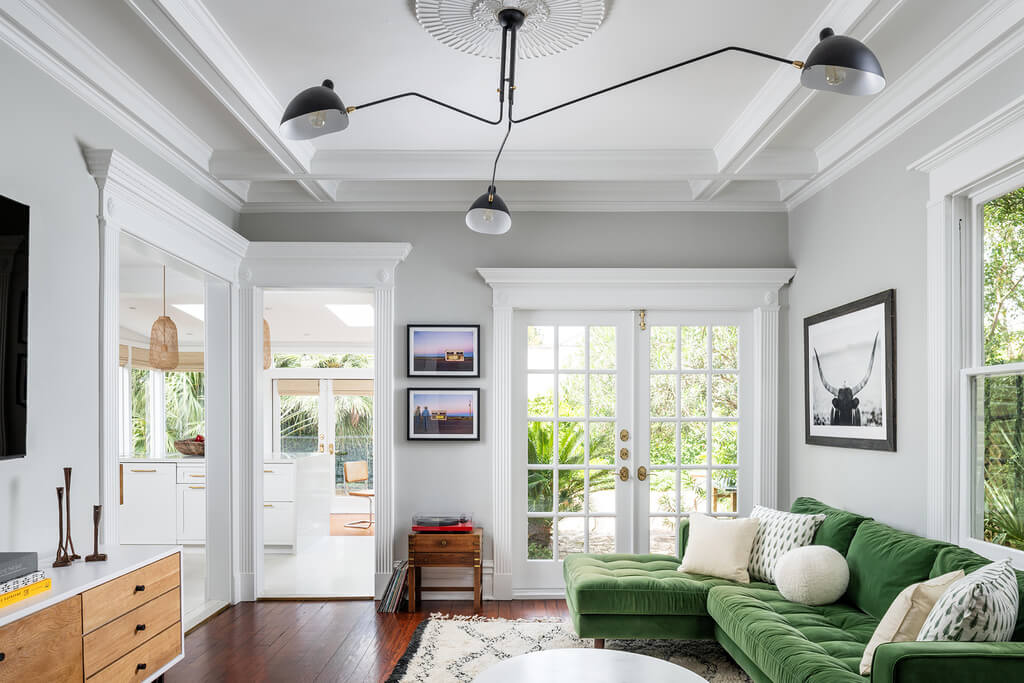 Source: meredithcorp.io
Do They See Your Vision? Do They Fit Your Style?
Before you sign any documents or agree to allow anyone to renovate your home, one of the most important things you can do with a potential contractor is to talk about your vision. 
It's essential that your architect, interior designer, or renovator knows exactly what you want, how you want it, and can visualize the bigger picture the way you are visualizing it. You want to ensure that your time and money goes towards a renovation project that you're going to love and admire when it's completed.
Using social media is again another to find and connect with potential hires who will fit your vision. Many times you can find pictures of interior designs that are similar to what you have in mind. Invest some time in educating yourself about colors and shades in your home. Consider where the light hits in the rooms that you're looking to renovate and how that might affect new architecture or placement. 
Whether you're hoping to modernize your kitchen or going for a more minimalist look, there are tons of home renovators who understand the importance of style. You just have to know where to look!
Are They Affordable?
It's no question that anyone investing in anything wants to save as much money as possible, but when it comes to huge projects like renovating your home, you'll want to keep in mind that often, the price will reflect the quality. 
When you're going to spend money hiring an independent contractor, you have to make sure you're willing to invest. After talking to a few different renovators, you may begin to see that many of them will offer you different price ranges in exchange for using materials and resources that cost less. Consider if that is something you're willing to save money on. 
Will you be satisfied with a countertop that's not marble but saved you near to $100.00? 
Remember that your endgame is to live in a space that looks different than before. To be fully satisfied with a completed home renovation, many times it can cost more than you budgeted for. However, with clear communication about what your price range is, your future contractor will often be willing to negotiate. 
Get multiple estimates from different contractors and weigh your options. Just make sure your future renovators understand how much you're willing to invest, not only in the time for their work but for the quality of the end products as well. 
Get All Agreements In Writing
Just as much as you need a home renovator, your home renovator will need you. As independent contractors, it's important for them to know how much and when they will be paid. It's also important for you to know things such as how long the project may take and how much materials will cost.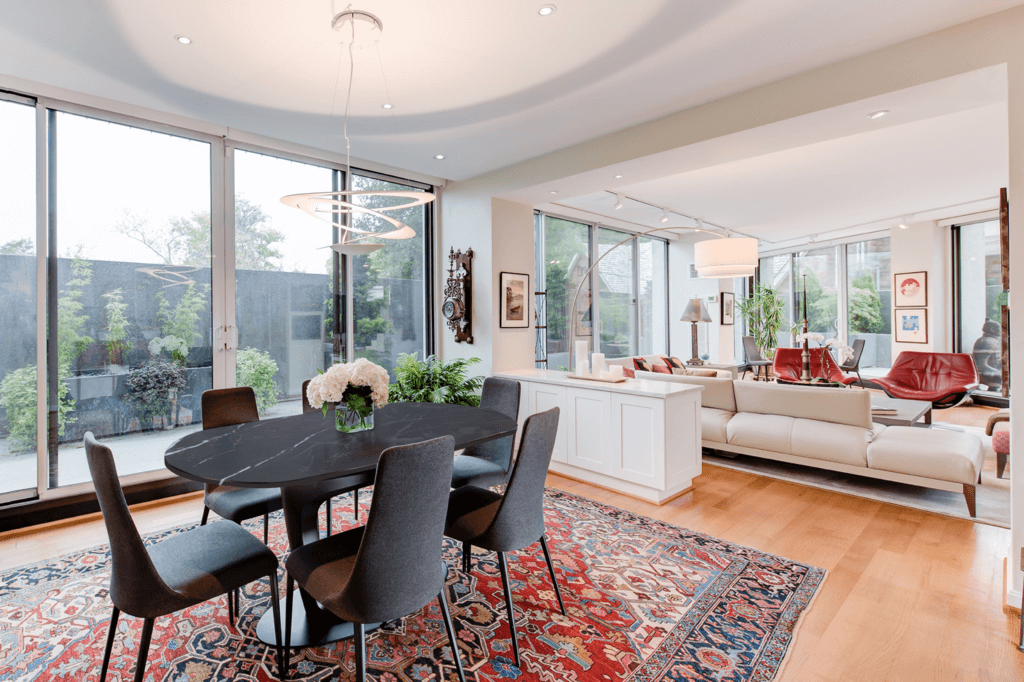 Source: gilday.com
Get everything in writing from your home renovator. 
If you decide to work with an architect, be sure to get copies of designs and blueprints to ensure you are both envisioning the same thing. Make schedules of when payments will go out and what times of the day you are open to construction being done.
From finalizing guarantee agreements to getting signatures from both parties, not only will you know that your contract and money are in proof, but you will also know that you and your contractor are on the same page and can move forward with home renovations without disagreement or conflict. 
The Benefits Of Hiring Independent Contractors
Painting the walls of your room is a project that can be done in one day of the quarantine, but things like changing the style of your windows or remodelling your kitchen may take a lot more time, muscle strength, and commitment than most people may think. This is why hiring an independent contractor can be beneficial to you. 
Not only will they know on a professional scale how to design, build, and execute your plans for your home's new style and look, but you'll also save time and money that you would spend on trial and error if you were to take on home projects alone.
Hiring independent contractors to renovate your home can also boost their work experience and give them an income. Hiring locally is also beneficial to your community as you give freelance workers a chance to grow and pursue more projects. 
So whether you're looking to rebuild your patio deck or replace your roof to protect your home from the upcoming fall and winter weather, consider hiring an independent contractor and check out some roofing companies in Union Kentucky to help you get the job done as quickly and efficiently as possible. Your dream home could just be right around the corner.