Create a Home Construction Budget to Give You Peace of Mind
Building a new home is exciting, but you want to feel ready when starting construction. Looking through all the layouts and decor is fun, but how can you make sure you're not overspending?
One thing to plan is your home construction budget. This can put your mind at ease and allow the project to go smoothly.
Why You Need A Home Construction Budget
A budget is essential to prevent overspending. It gives you something to reference when making design choices, saving you long-term. You can research how much you'll need, estimate the total project cost and then save this money. For example, it costs about $18,323 to build a new home.
You should also have some cash for emergency funds. Proper budgeting allows you to account for hidden expenses such as equipment rentals or labor. When you build these potential costs into your plan, you can assure you'll have enough to cover unexpected problems.
How to Create a Budget for Home Construction
Since budgeting gives you better peace of mind, you want to start developing a plan as soon as possible. Here are a few tips for creating an effective home construction budget.
1. Review Your Floor Plans
The first step in building your new home is the foundation. Look for plans completed by local contractors through online websites or architectural magazines. These sources have multiple options so you can find your dream home.
Using their floor plans as blueprints helps you determine the size and style you want for the house. Knowing this information, you can better estimate prices for the exterior elements.
2. Find the Right Contractor
​​Another essential part of the home construction budget is labor expenses. You want to choose a trustworthy builder, so read online reviews and ask friends and family for recommendations. Learn more about the contractor's practices and past projects as well.
Ensure they have built a home comparable in size, style and quality to the home you want to construct. Also, does the company invest in technology like software management systems for more efficiency?
Once you narrow down your selection, get estimates from them. They should be able to judge how much your home will cost and the extra expenses required, such as the land.
3. Consider the Impact of Custom Plans on Your Budget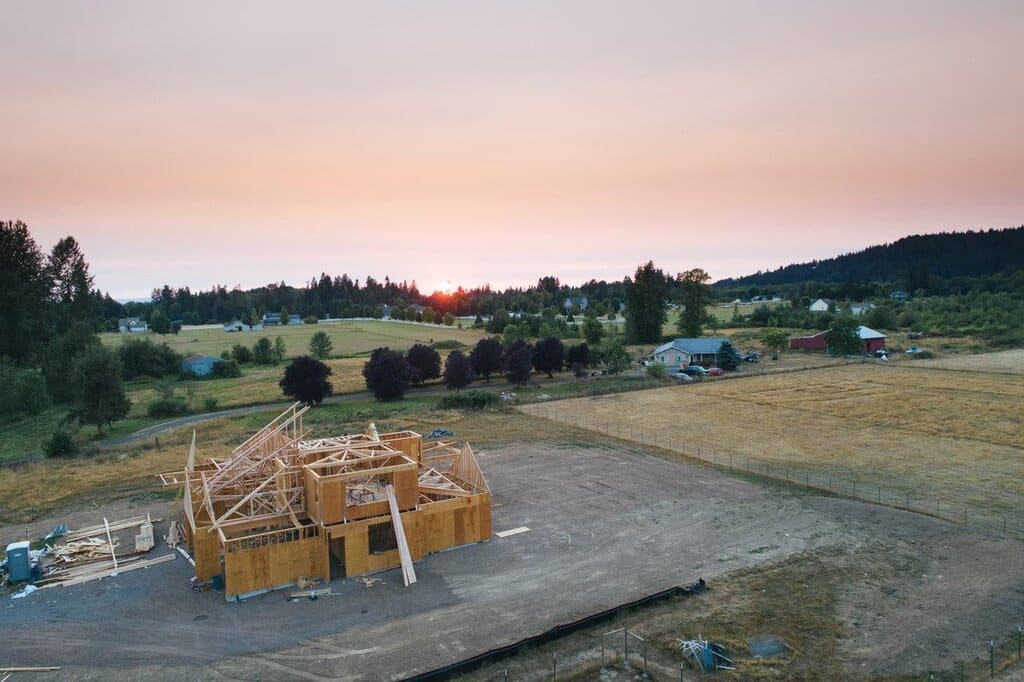 Source: unsplash.com
Complete customization is more expensive and requires participation. You must decide on aspects like material styles, size, design and floor plan. The main benefit of this option is you work directly with the architect to build your dream home.
Remember — your choices will impact your overall budget. Therefore, consider splurging on a select few items only, such as granite countertops. Customization will require you to save some extra cash before taking on the project. Make sure your designer knows the costs of each item so you can start building your budget.
4. Consider Going for a Pre-constructed Home
A pre-constructed home can be a more affordable option — which could lower the budget. These houses are already in construction and builders have made many decisions.
However, you can still select some items, such as flooring, lighting and appliances. As you choose these, get cost estimates and add them to your budget spreadsheet.
In addition, ask about prices for pre-selected features to have a complete budget. When choosing components, look for high-quality and energy-efficient ones like Energy-Star appliances.
5. Get Estimates for Size, Quality and Style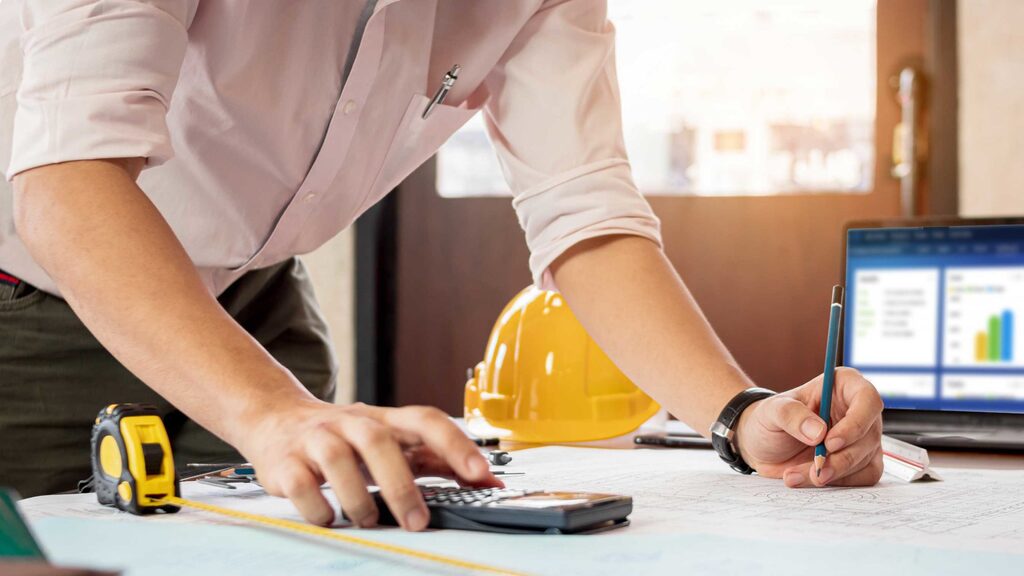 Source: projectmanager.com
You may not be able to determine precisely how much your new home will cost per square foot, but you can estimate it. To do this, take the total projected price and divide this by the total number of square feet in your project.
You can also compare your new house with similarly constructed homes. Take their price minus the land and divide it by the total square footage in the home. This would show you if your builder gave you a reasonable estimate.
Along with size, get estimations for design and features. For example, building more square or rectangular properties costs less per square foot.
Also Read: How to Select the Best Construction Company for Your Next Project
6. Determine Your Non-negotiables 
When creating a budget, it's crucial to establish priorities. Consider which finish materials and features are must-have items.
The non-negotiables let your contractor know what items to skimp on and where to splurge. They also allow you to have a more balanced budget and put things into perspective. 
7. Choose Your Finishes Before Construction Starts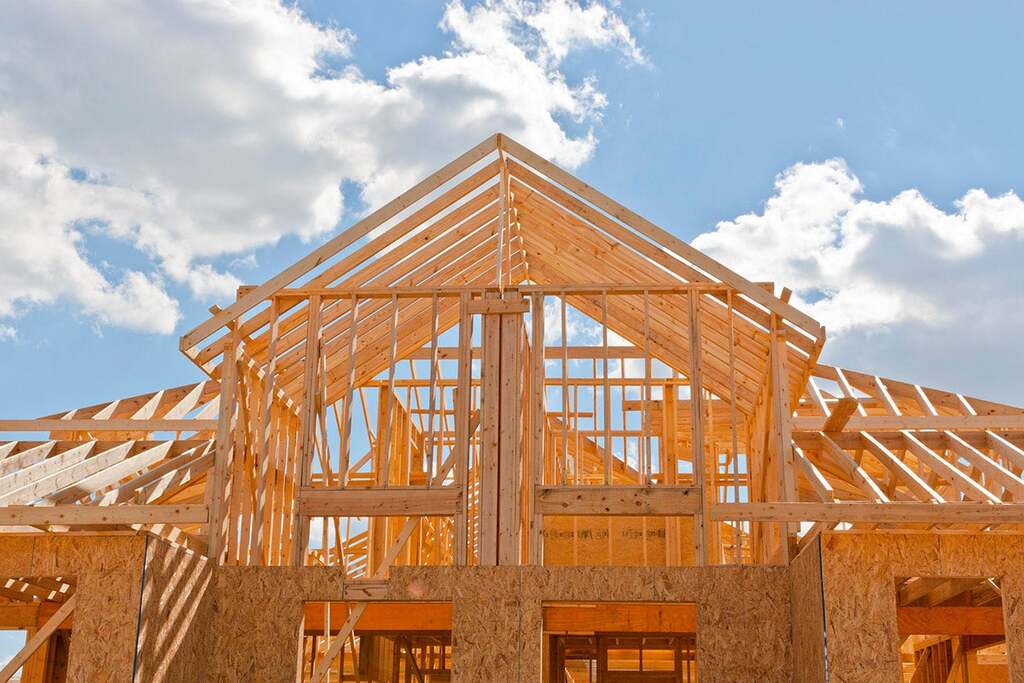 Source: bobvila.com
These details may seem like an afterthought, but they are essential. Finishing materials can impact the feature's quality and aesthetic appeal. Higher-end finishes — like a kitchen island — will raise the budget.
Add these expenses to your budget ahead of time so you're not caught off guard down the line. Review and categorize all your options before making any final decisions.
The Importance of a Home Construction Budget
Sometimes you can't find what you're looking for on the market. A new home gives you the power to choose certain features and floor plans.
With all the excitement, remember to take into account finances. Having a ​​home construction budget gives you better peace of mind and helps you stay on track.