Maintaining Sanity- Setting up a Home Office During a Pandemic
With the outbreak of the COVID-19 virus, the vast majority of the world has resorted to complete lockdown. From offices to factories, public spaces, and restaurants people have been banished into their homes, having no productive element in their life.
During these troubling times, people are realizing the necessity of establishing a work-from-home office. A dedicated space for continuing a job, maintaining productivity or working on an online portfolio, within the house gives you control over your professional life and never lets a pandemic disrupt it.
There are some essentials for setting up a basic home office and here we have discussed just that.
Selecting the Right Space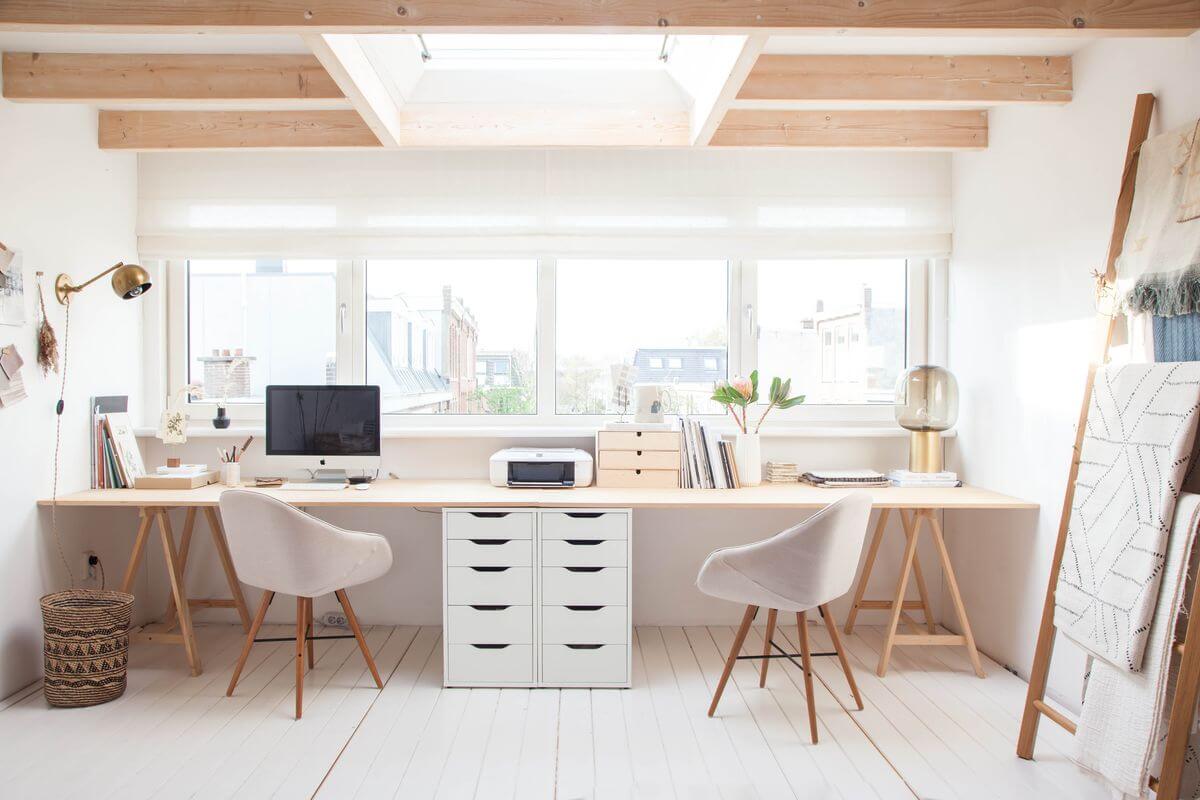 Source: home-designing.com
Workplaces should be exclusive, because only then can you separate home from work. To ensure this, select an area within your home that is relatively secluded, so that along with the comfort of working at home, you do not lose out on focus. It does not matter if your home is expansive or small, identify an area that is not a go-to place for every person within your house (even if you live alone).
The exclusivity of a dedicated workplace that is a separate corner allows your brain to associate it with work, and command the body to stimulate focus and productivity, leaving behind the procrastination and drudgery that restricts you from getting things done.
Getting the Right Furniture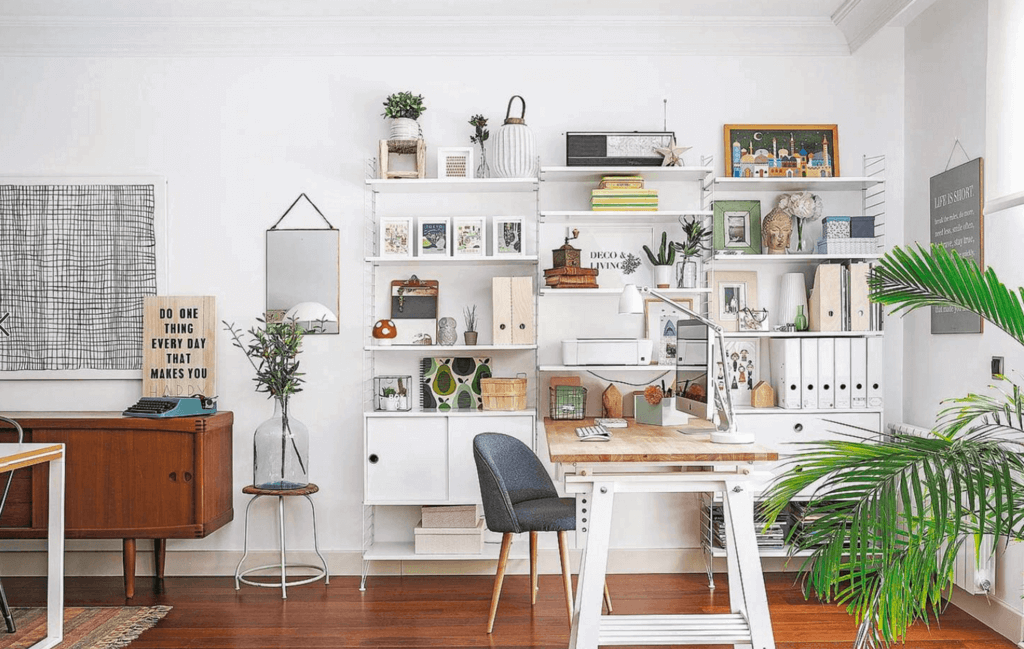 Source: allaboutgoodlife.com
After selecting your work spot for a home office, then comes its organization. There is a reason why office spaces feel so aesthetic and enable efficient work delivery- office furniture. Getting the right furniture guarantees structure within your work life.
Ranging from a professional work desk, a comfy yet sturdy chair, to shelves that offer a modest storage capacity, office furniture makes your space look professional. It also gives you the foundation to have a more productive professional life, that too during a depressing pandemic, by enabling the organization of thoughts and functionality. 
Also Read: Tips To Decorate A Home Office On A Budget
Minimalist Decoration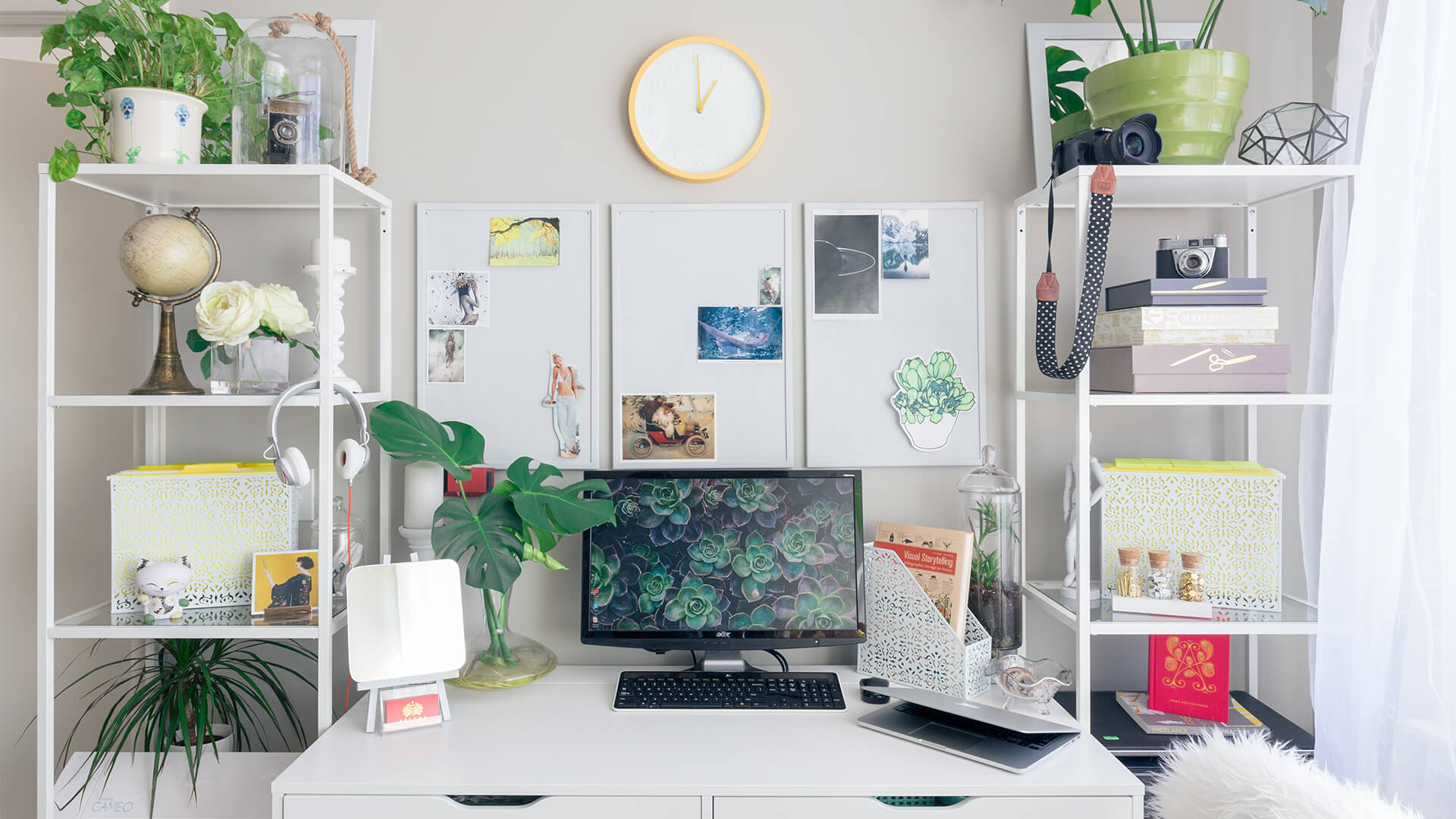 Source: wordpress.com
Productivity and creativity go hand in hand- for humans crave scenic and aesthetic beauty to rejuvenate their minds, and then get ready for grueling work sessions. To make sure that your home office pleases your creative sensations, you should embellish it with simple decorations.
To secure this end, look for a green element, such as a basic plant pot or a flower vase that you can put near your work desk. This will generate a serene vibe, that will keep you functional during strenuous work hours, and ensure sustained productivity. You can even hang an artsy painting that you can adore while entering or exiting the workplace.
Nothing Disrupts Productivity Anymore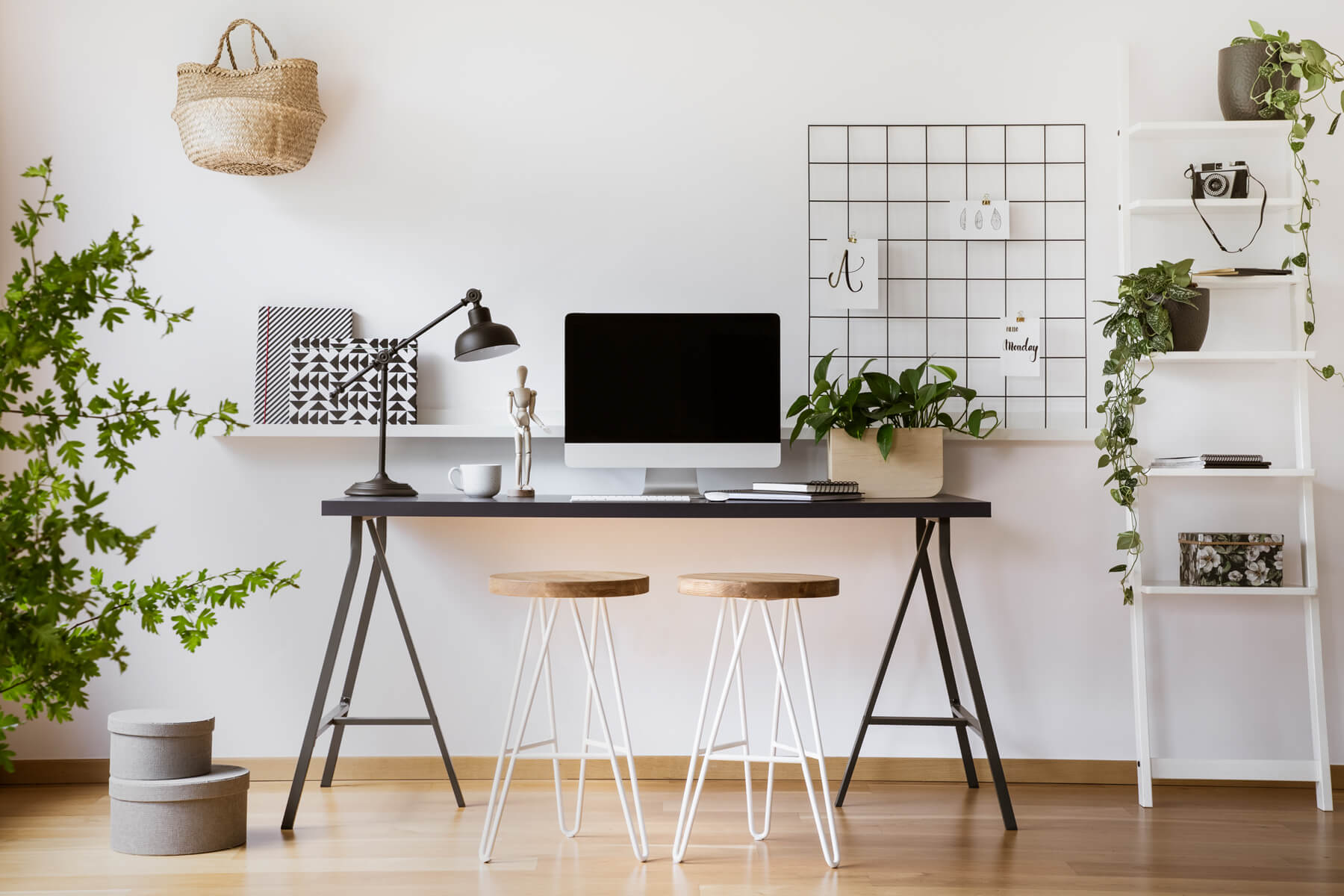 Source: realsimple.com
With the minimum effort identified above, it is super simple to set up a work-from-home office. With the onset of the gig economy and efficient working solutions, the trend of setting up a house workplace is increasingly on the rise.
Productivity is imperative to keep humans functional because we seek meaning by the value we generate as individuals, and setting up a home office boosts this by a manifold.