3 Hot Interior Design Trends for 2023
There has been a lot of chatter lately about what's HOT in Architectural and Interior Design trends. 
The experts at Arki Design explain why it's important! Interior design impacts your mood, which can affect productivity. It also affects the resale value of your home or business space. 
In this blog post, we discuss the top 3 interior design trends for 2023 so that you can stay ahead of the curve and know what to look for when creating a new living or working space or renovating an old one.
What's Hot in Architectural and Interior Design in Australia for 2023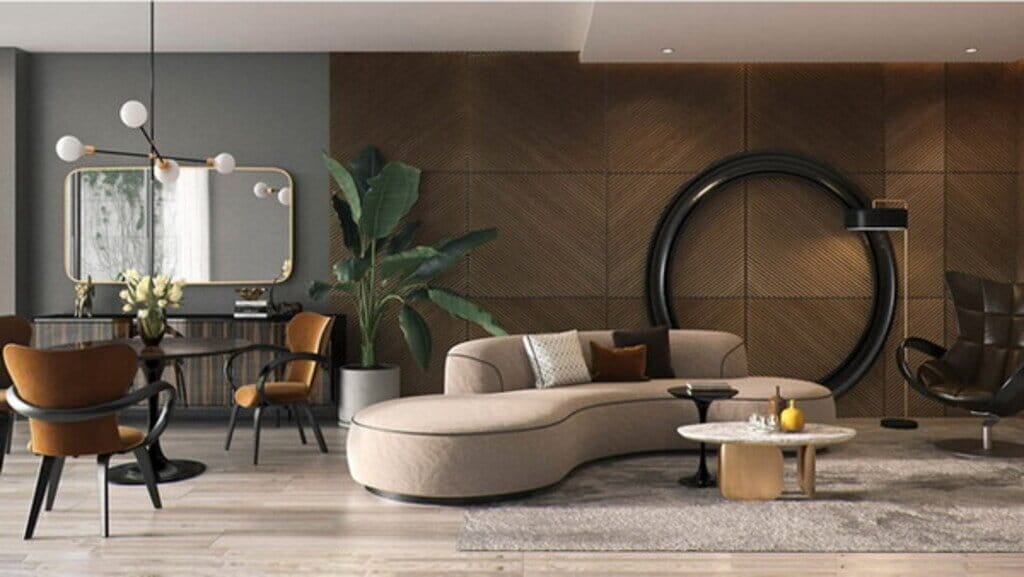 Source: thedecortrends.com
Here are the top 3 trends to look out for:
Industrial Chic

– this trend is all about embracing the industrial style, characterized by bold lines, metal finishes, and rough textures. Are you looking to add a bit of edge to your home or office space? Go for an industrial-chic design.

Minimalism

– less really is more when it comes to minimalism. This trend focuses on simplicity and functionality, with clean lines and muted colors taking center stage. If you want a streamlined and modern look for your home or office space, go minimalist! Find out how

here

.

Natural elements

– bringing nature indoors is hot right now, and with good reason! Incorporating natural elements into your interior design can create a calm and relaxing atmosphere.
For interiors, the overall trend is all about comfort and relaxation. Softer, muted colors are in, and cozy textures like faux fur throws and sheepskin rugs. In architectural design, another big trend is using natural materials such as stone, wood, and marble to create a warm and earthy feel.
If you're looking for inspiration, be sure to check out these trends for yourself. Who knows – you might just get inspired to give your home or workplace a makeover!
Why Should You Care About These Trends?
That's a good question. You should pay attention to these design trends because they help dictate the overall style and feel of spaces. Also, they can inspire you to come up with unique ideas for remodeling or interior décor. Finally, these trends can influence market value as well. If the design aesthetic of a home or commercial space is out-of-step with current tastes and preferences, it may sell for less than others that are in line with popular designs. 
On the other hand, there's nothing wrong with straying from the trend either! But not too far! There are plenty of people who want unique houses because they don't care about fads or popularity contests.
Other Popular Home Design Trends

Source: azbigmedia.com
Using reclaimed materials in your home architecture or interior design

Incorporating nature into your home décor

Adding personal touches with unique pieces of art or accessories.
Retail Space Trends Include
Natural materials such as wood and stone

Open, airy spaces with high ceilings

Neutral colors and minimalism

Lighting that creates a warm atmosphere

Using plants and other natural elements to create a sense of calmness and relaxation
While many retail spaces follow these trends, some take things in a different direction. Some stores use bright colors and bold patterns to create an eye-catching space. Others incorporate technology into their design, using screens and digital displays to engage customers. 
Whatever the trend, you must keep your store fresh and appealing to customers. By staying up-to-date on the latest design trends, you can make your store a 'destination' for consumers.
Office Space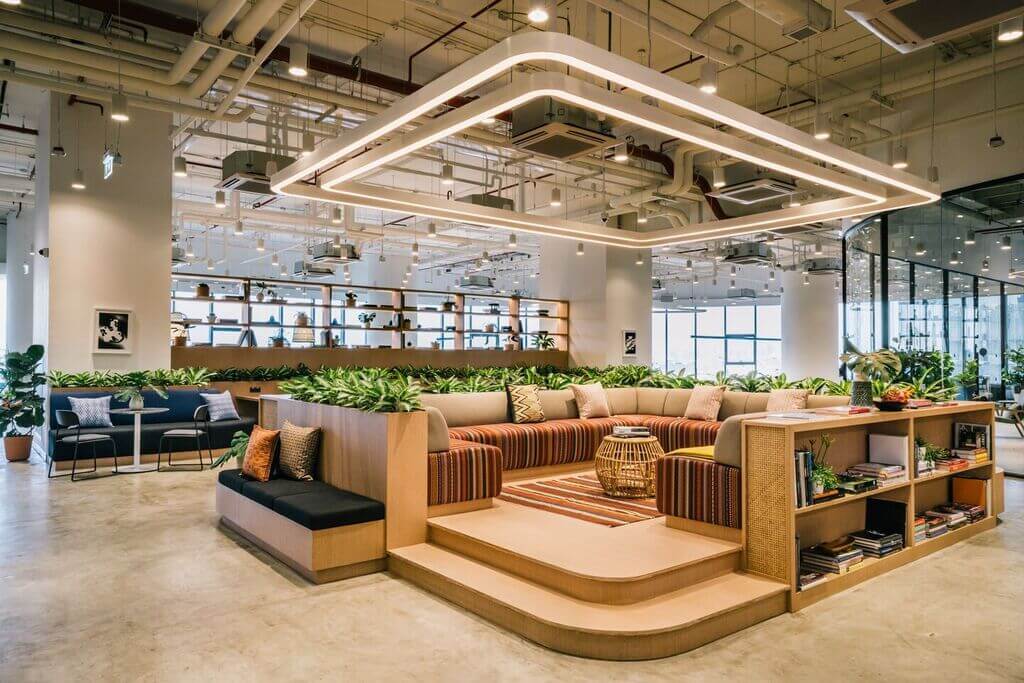 Source: toggl.com
The factors of efficiency and productivity often drive workplace design trends. Companies are finally moving away from open-office layouts and opting for smaller collaborative spaces. Such spaces allow for collaboration and team-building, which leads to increased productivity. 
In addition to this, many offices are incorporating wellness initiatives into their design. These can include things like yoga rooms or meditation areas. Providing employees with a space to relax and rejuvenate can help them stay productive throughout the day.
What Are Some of the Benefits of Following These Trends?
By incorporating some of the current trends in your home or business, you can enjoy several benefits. 
First, following the latest trends can help you stay up-to-date on the latest design techniques and styles. 

Additionally, using trendy designs can help make your home or office more visually appealing to guests or clients. 

Finally, incorporating current trends can also help improve your overall comfort and productivity.
How Can an Interior Designer Help Improve My Space?
Great question! An interior designer can help you with every aspect, from color design to furniture placement. 
Everything in your space should be carefully thought out and placed there for a reason, so it is best to work with an expert who knows what they are doing – if you don't!
Looking for unique concepts or materials? an experienced interior designer can help you find these details to make your space stand out.
What's not hot in architecture and interior design this year? Avoid designs that are too common, boring, or predictable! A consistent style is good, but you also need to infuse some freshness! 
Many people do the same old thing. It's challenging for them to break out of their comfort zone and try new things or even look at things from an entirely different perspective! 
A professional architectural or interior designer can challenge you and get you to think outside what you're comfortable with normally. Be original! Overall, bespoke spaces are becoming the norm!
Why Is Creating a Bespoke Space Vital for Living and Working?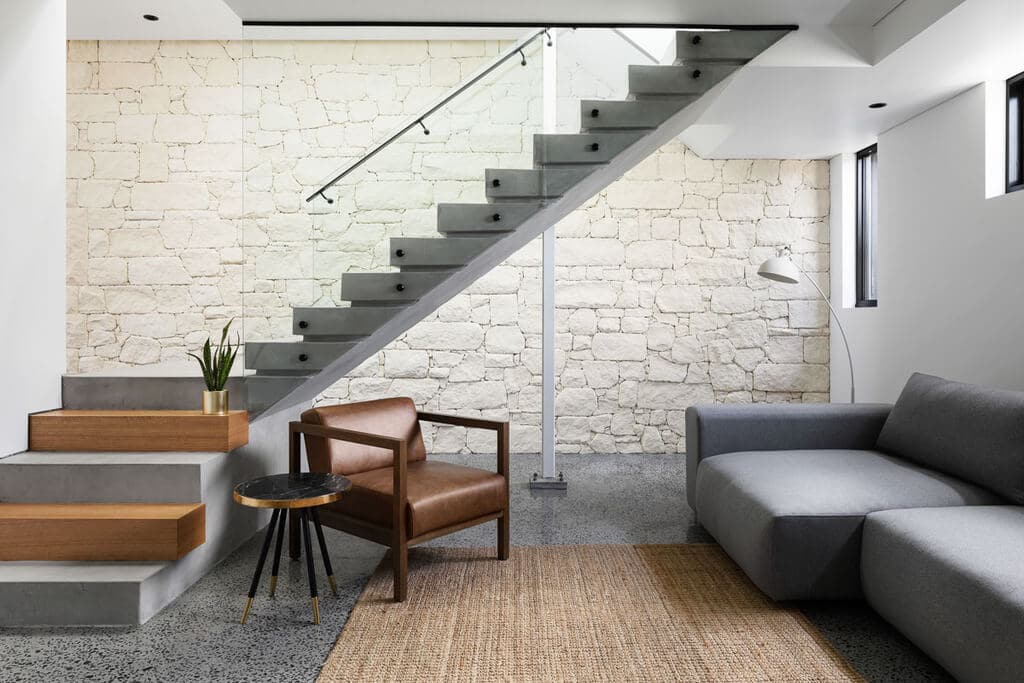 Source: arkidesign.com
Creating a bespoke space has become more vital than ever for living and working. The days of cookie-cutter designs are gone, as people are craving unique and tailored environments that reflect their personalities and lifestyles. The recent work-from-home (WFH) setup has heavily influenced things! 
The growing demand for a bespoke touch is especially true in the world of architecture and interior design, where clients are looking for one-of-a-kind homes that stand out from the rest. 
And while this may seem like an expensive endeavor, it doesn't have to be. There are many ways to create a custom space on a budget.
For example, one great way to get started is by using your existing furniture and accessories in new and innovative ways. For example, if you have a favorite armchair that you can't bear to part with, but it has seen better days – try draping a bold throw over it to liven up your space!
Be Inspired
We are excited to share with you the hottest trends in architectural and interior design in Australia for 2023! What do you think consumers will be looking for when they start redesigning their homes or building new ones in Australia over the next few years? Leave us a comment below. And follow us on Instagram for more ideas!