Expert Tips on How to Add Colour to Your Home
Adding colour to your home doesn't mean spending hours painting and redecorating. There are plenty of ways to introduce colour and style to your home without painting, and they can be just as transformative. Whether you're looking to give your home a more vibrant feel or just want to add a touch of personality, here are some great ideas to help you brighten up your home without painting.
Using Colours in Interior Design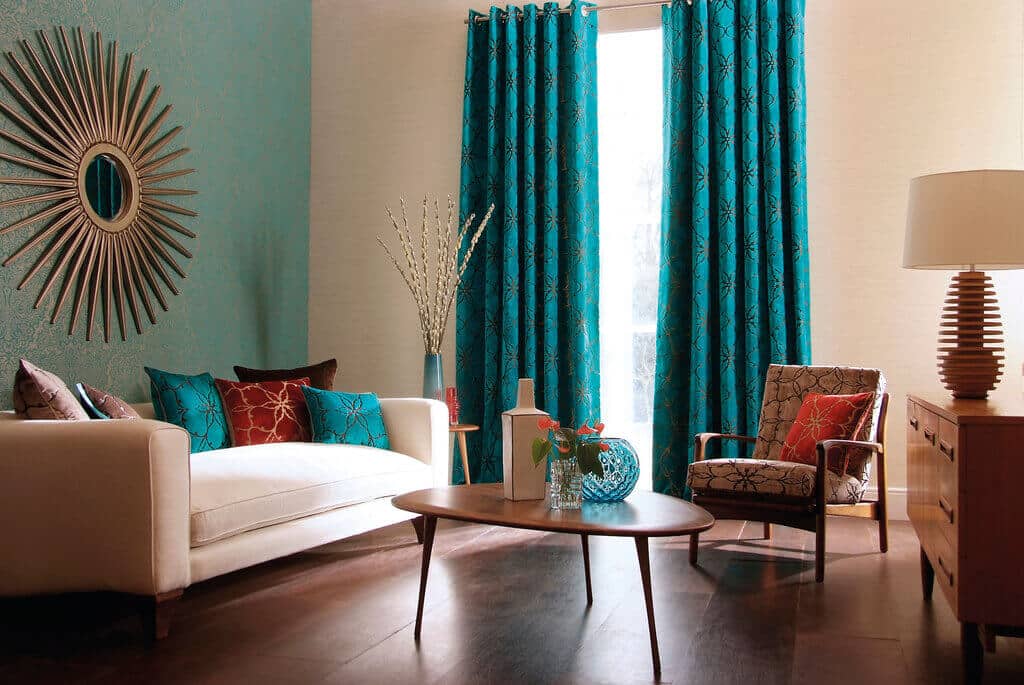 Source: ltkcdn.net
Colour is an important part of interior design, and it can be used to create a variety of effects and styles. It can evoke a certain mood or atmosphere and bring visual interest and life to a space. Different colours evoke different feelings, so it's important to think about the type of atmosphere you want to create when choosing colours for your home. 
Colour can also create a sense of balance and harmony and make a space feel more inviting. By carefully selecting the right colour scheme, it's possible to make a room feel larger or smaller, depending on the desired effect. Whether you're painting a room or not, colour should always be an important consideration when decorating your home.
How to Add Colour to Your Home This Year
Using paint in your home is a great way to add a splash of colour to your living space. However, if a new paint job simply isn't your thing, there are many other stylish ways to add your favourite colours to your home this year.
Using Painted Furniture to Add Colour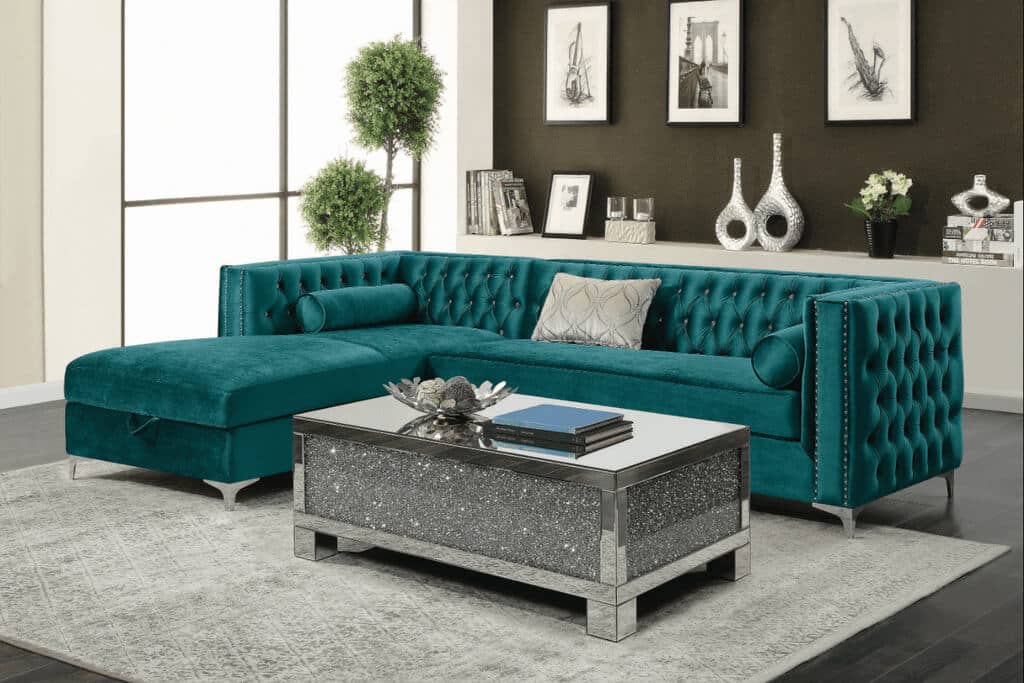 Source: coasterfurniture.com
Using painted furniture to add colour to your home without paint is a great way to brighten any room. Painted furniture can come in a variety of colours ranging from bright and bold to more subtle shades. It can be used to add a pop of colour to an otherwise neutral room or to bring together a room with multiple colours. 
Before selecting furniture, you might also want to consider which colours are popular in interior design right now. A range of trending Pantone colours for 2023 to choose from for your furniture, like Daring Green and Pretty In Pink, could be a perfect addition to your bedroom. 
A favourite for Pantone this year is the 'Fiery Red', which could be a bold and attractive statement piece or even work with blues and greens to make a stunning contrasting colour scheme.
Add Multi-Coloured Cushions & Throws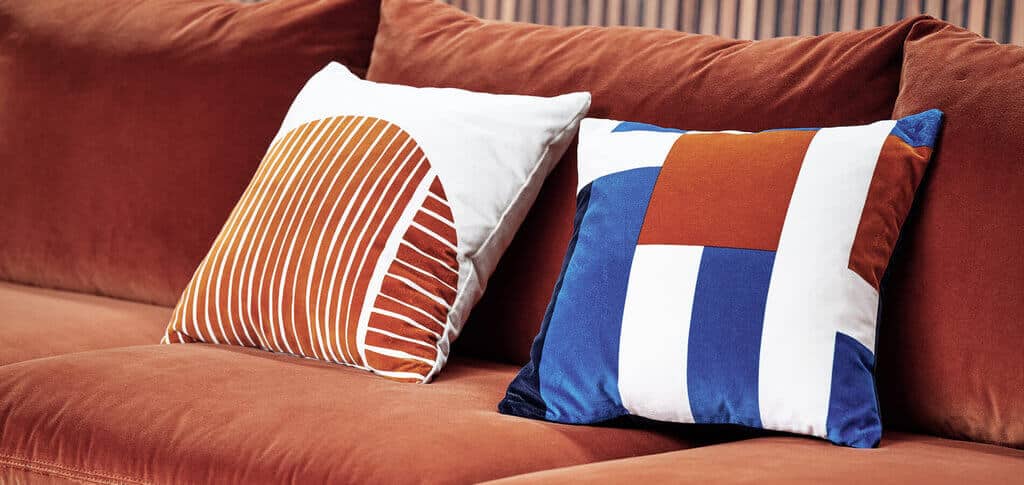 Source: heals.com
Adding colour to your home without painting is easy with multi-coloured cushions and throws. There is a huge selection of different colours and textures to choose from, so you can easily find something to match the design of your home. Cushions and throws are a great way to liven up a room or to bring together multiple colours.
Cushions and throws are also relatively easy to change out, so you can switch them up whenever you want to change the look of your home. They are also relatively affordable and can last years with proper care.
Also Read: The Best and New Shape of Home Design: 2023 Design Trends We Love
Hang Colourful Artwork & Tapestries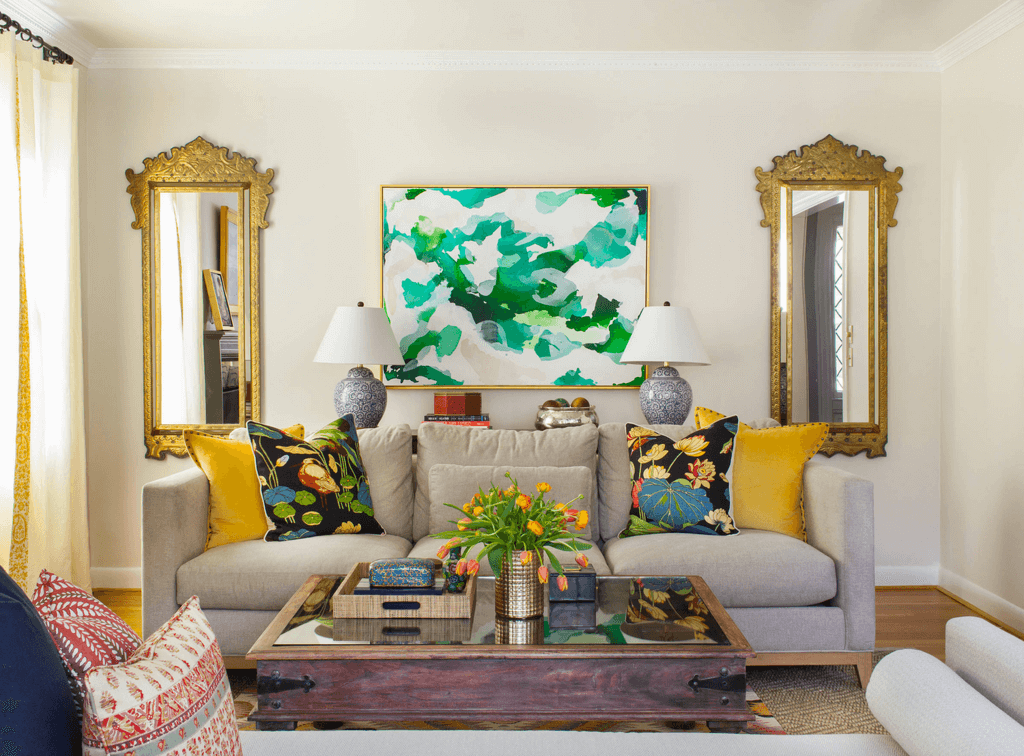 Source: thespruce.com
Hanging artwork and tapestries is a great way to add colour and texture to your home. It can be used to make a statement, add a touch of personality to a room, or simply act as a backdrop to your existing decor. Tapestries and artwork come in a variety of styles and materials, so you can find something that will fit your home's aesthetic. The possibilities are endless, whether you choose a vibrant modern tapestry or a traditional European-style one. 
Artwork and wall hangings can also be used to cover up an unattractive wall or simply bring some life to an otherwise plain room. With a wide variety of colours, patterns, and textures to choose from, you can create a unique look that will fit the needs of your home. You can transform your home into a truly beautiful space with a little creativity and a few pieces of tapestry.
Fill Your Home with Greenery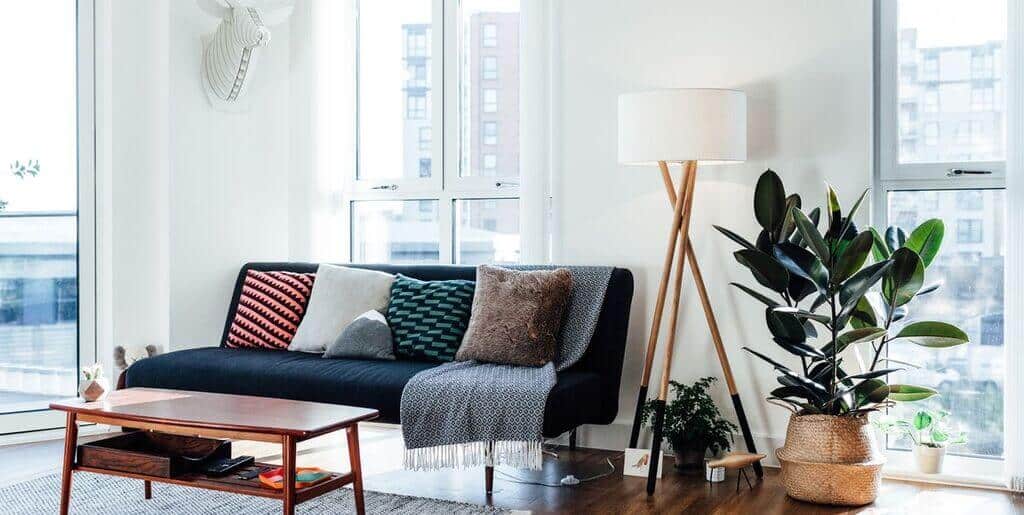 Source: hearstapps.com
Adding greenery to your home is a great way to add colour and flair. Hanging Plants, flowers, and greenery can not only bring life to a room but also provide a wonderful way to express yourself, show off your personality, and provide great health benefits. Greenery can add a vibrant and stylish touch to any room and, depending on the type of plants you choose, can bring a range of colours to your interior. 
Potted plants, hanging baskets, and even terrariums can instantly bring a splash of colour to your home. Greenery can also be a great way to connect you to nature, providing a calming and peaceful atmosphere. As well as being good for the environment, plants can help to purify the air and make your home look and feel more inviting.