An Ultimate Guide on Buying a Mattress in 2020 for a Kid-Like Sleep
The best sleep can make your mood fresh and day more enjoyable. Getting proper sleep is like going to heaven, not everyone can have it. How can you get it? By doing good deeds? It can take you to heaven, not a night of sound sleep.
For a soulful sleep, there are many affecting factors like peace of mind, how tired you are, the amount of caffeine you had, and many more. The most important factor influencing the pattern of sleep among them is Mattresses. Getting one is not rocket science, but you need to know about its features and your requirements.
Mattress's features can let you sleep peacefully or will make you toss and turn the whole night. In addition to that, it also adds charm to your bed's frame and bedroom. Comfort is the foremost thing while getting a mattress. Your decision to change the current one is most likely because of the lack of comfort.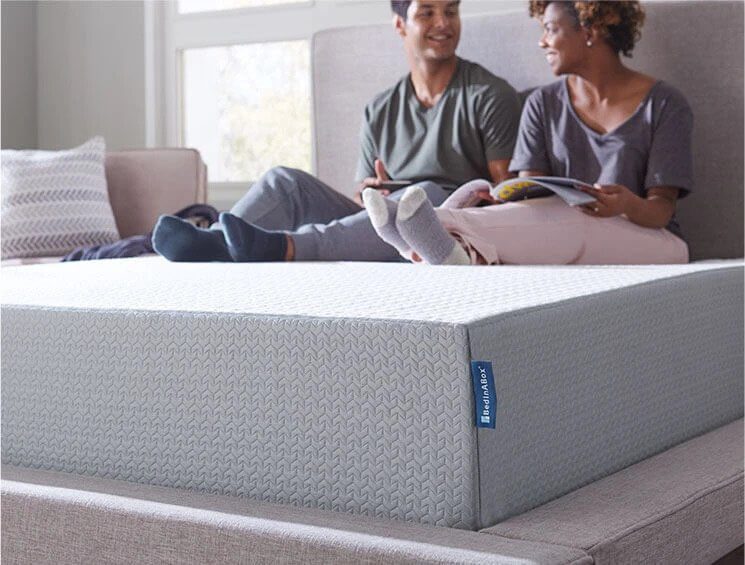 Source: bedinabox.com
So how to get a bed for the most satisfying good night's sleep? As said earlier, there are many features to look at while getting one. To help you with it, we have outlined a 7-step guide on buying a mattress in this article.
You can buy a mattress from a physical store or online.
While buying from a physical store, you can check its quality with a personal touch. Know its bouncy-ness, size, fabric, and comfort. But if you are going for the online purchase, make sure to go through the review section and product description. Along with it, take a background check of the company as well. 
If you are going to purchase it online, here's the one we found reliable, 'mattress in a box.' It has all the characteristics, which makes it a favorable mattress of ours as well as many of its users too.
Know the Ideal Size 
How would you feel getting a mattress that won't fit on your bed frame? Waste of money and time, right? So before you start searching for it, measure the size of the bed. This way, you will know the perfect size to get.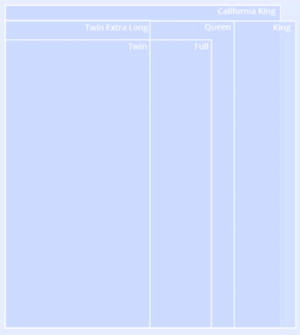 Source: bedinabox.com
There are six different sizes available, go through the size chart, and decide on by yourself, which one will go for your bed.
| | | |
| --- | --- | --- |
| King-size bed | 76 x 80 inches | 110 lbs |
| California King-size bed | 72 x 84 inches | 110 lbs |
| Queen-size bed | 60 x 80 inches | 88 lbs |
| Full-size bed | 54 x 75 inches | 74 lbs |
| Twin-size bed | 38 x 75 inches | 53 lbs |
| Twin Extra Long bed  | 38 x 80 inches | 60 lbs |
Acknowledge the Firmness
Opting for a mattress just after knowing the size is not the right way, you should also look for the firmness of the bed too. Now there's a myth that a soft bed can make you sleep like a log. In some cases, yes, it does, but it all matters on your sleeping position, weight, and height.
THE SIMBA® 5000 PRO FLEX Our coolest, most comfortable mattress ever
There are four types of firmness in the bed, soft, medium soft, medium-firm, and firm. If you are a side sleeper or the position changes throughout the night, go for the softer or medium-soft one. Firm or medium-firm mattresses are comfortable for one with back pain or overweight. If you are suffering from back pain choose saatva mattress here you can read saatva reviews.
Try it before you get it
If you are getting it from the store, don't hesitate to try it on. Ask for permission, and lay on the bed, check whether it is comfortable or not. Don't fall for the spring or coil count to know the bouncy-ness or the comfort level of the bed. 
Several types of research show that spring count doesn't affect the comfort-ness of the bed. Lay on the for a good time. This way, you will be able to know if it is causing you pain or giving ultimate support to the back.
Look at the Types of Mattress
There are different types of mattresses available in the market, such as an open spring mattress, pocket spring mattress, innerspring mattress, memory foam mattress, latex foam mattress, hybrid mattress, air mattress and a bed in a box mattress.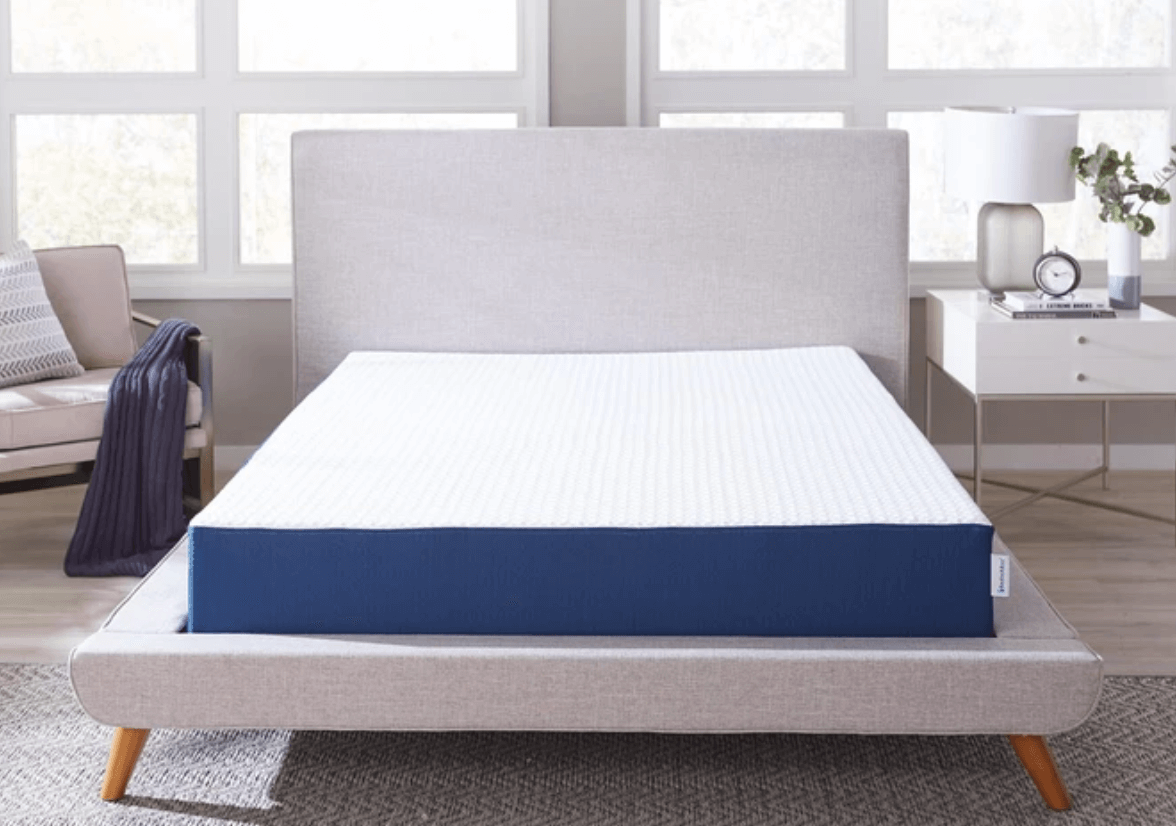 Source: bedinabox.com
The last one we mentioned might be new to you, but this one is a game-changer in the world of mattresses. If you are going to buy online, the bed in a box mattress will arrive packed in a box. 
Also Read: Top Reasons Why You Should Buy a Double Mattress Bed
Master the Mattress Purchase
This is an important step to follow, you should have information about the companies selling mattresses. Get reviews about the firm itself and its product. Go to google for help or watch youtube review videos. 
Once you have gathered all the information and compared everything about the beds, you are good to go. You have mastered the art of getting a mattress. The certification of it is a comfortable bed you will have to sleep on!
Ask for the Trial Period
We advised you to buy it after trying it, but what if it is an online purchase? The trial period is the answer. Always look for the brand that provides you the trial period for the bed. Once it has arrived, unbox it and start using it. 
If you feel comfortable, make it permanent there, and if it isn't, you can always opt for a refund or exchange. Most brands give you a 120-night sleep trial period.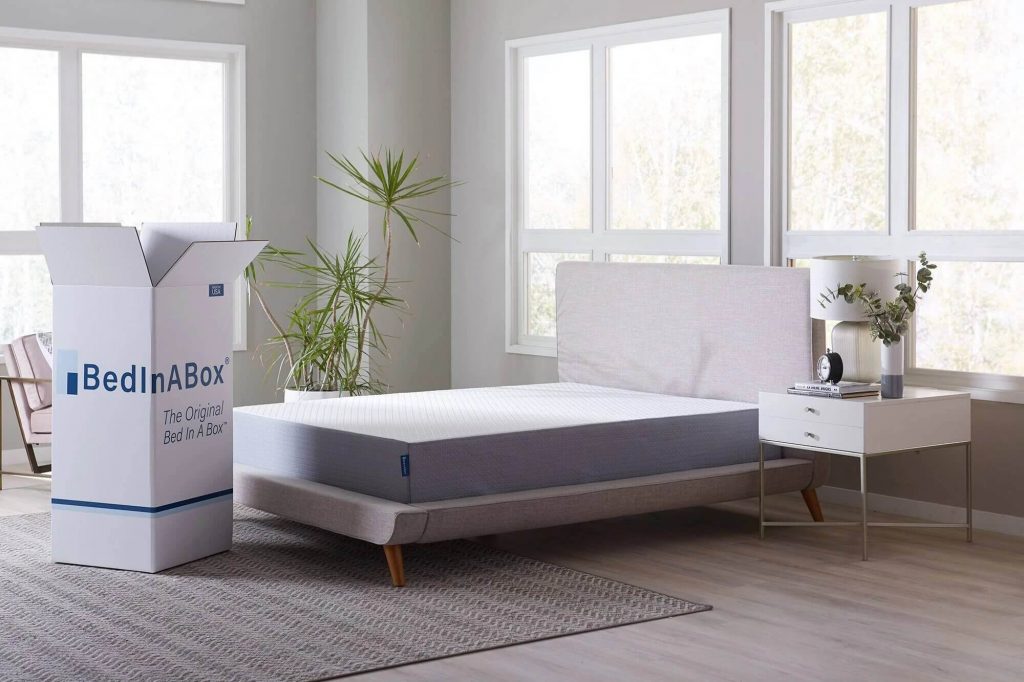 Source:  bedinabox.com
Check About the Warranty Period
Whether you are buying a mobile phone or a mattress warranty period is a must to look for! The one we recommended has 20 years of the warranty period. The minimum life of the bed is as long as its warranty period.
Guide Yourself Before Getting a Mattress:
These were the points that you have to keep in mind while selecting the mattress for your room. From its size to its warranty, every step should give a pleasing output, only after that move to placing an order. For more ways to ace up the interiors or even exteriors, visit Architecturesideas.