What criteria do you use to choose between a good and a bad mattress when shopping for a new one? Chances are you settle for a mattress that will fit onto the frame of your bed, not thinking about its long-term impact on your quality of sleep. If you're experiencing symptoms like chronic backache and insomnia, they can cause by the quality of the mattress you chose. Perennially waking up more tired than when you went to bed is another sign that your mattress choice may compromise sleep quality. Let's talk about mattress hacks to improve your sleep.
Good Versus Bad Mattresses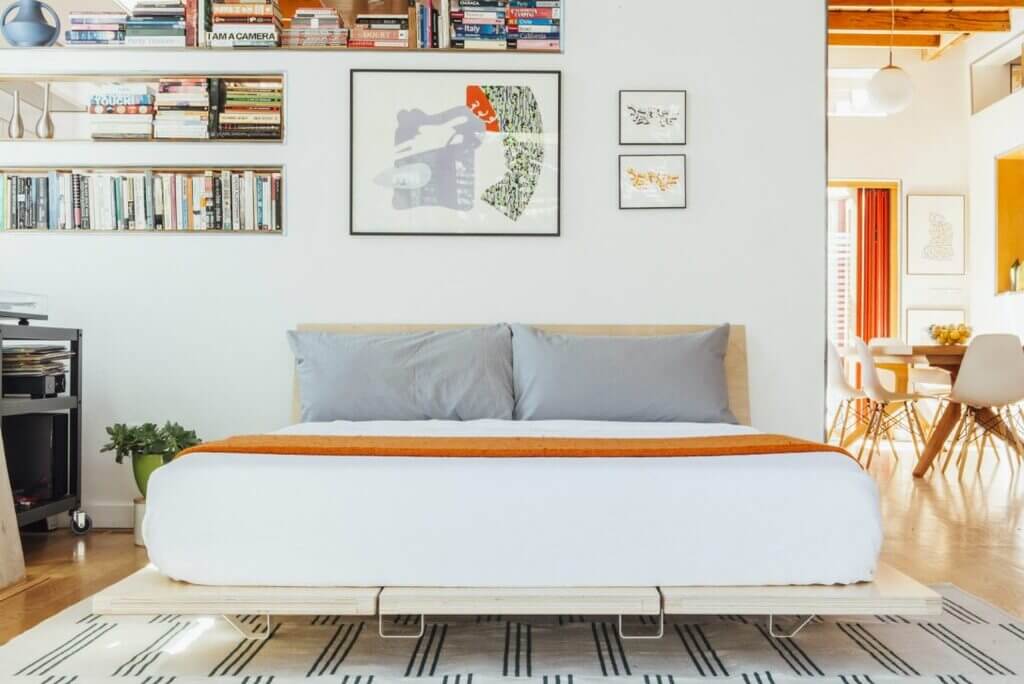 So how do you distinguish between a good mattress and one that will cause you sleepless nights? Here are a few pointers:
Look beyond the outward appearance of the mattress; try to find out the internal components of the mattress that will affect the level of comfort it will provide. Ask about the number of coils the mattress has and how they are distributing. Also, try to establish the thickness of the mattress padding (usually measure in inches).

Your ideal mattress should provide optimal support for your back, taking into account the curvature of your spinal cord. Optimal support will vary from individual to individual. If you suffer from lower back pain, you will want a stiffer mattress to give your lower back additional support.

A pressure-relieving mattress will ensure you don't wake up to muscular aches every time you go to bed.

Consider the material covering the mattress. If you're allergic to some kinds of fabrics, make sure you steer clear of mattresses covered in them. You should also consider your reaction to the chemical components that mattresses contain. Some mattresses are made with synthetic latex and flame retardant chemicals that are toxic. Be sure that your current or next mattress is made from non-toxic components, especially if you suffer from a chronic ailment.

You don't have to wait until your mattress is completely worn out to consider replacing it. Even if you feel it's still relatively new, you should discard your mattress if it keeps you tossing and turning all through the night. You don't have to wait until the mattress is sagging in the middle, endangering the alignment of your vertebral column. By the time you're feeling the coils through the mattress, your mattress could damage your back and cost you many a sleepless night.  
Start Sleeping Better
Mattress Topper
A mattress topper is an additional layer of cushioning add to a mattress to make it more comfortable. Mattress toppers are made from different materials but serve two primary purposes: to make a firm mattress softer and remedy a saggy mattress. They will also keep you protect against mites as well as dust and other allergens.
Depending on how you're hoping to improve on the sleeping experience your mattress provides, you can choose from memory foam, feather, wool, and cotton-and-polyester blend toppers. For instance, wool toppers are great at thermal regulation, while cotton-and-polyester toppers offer the coziness of a feather bed.
Your Mattress Type
Different types of mattresses are made to cater to different sleepers. If you share a bed with a spouse, this mattress is ideal as it offers less motion transfer. This means your spouse will be less likely to feel movements you make during sleep.
If you would like a mattress that offers this kind of absorption of movement but combines it with a bit of firmness, a hybrid mattress is a good investment. This kind of mattress accommodates sleepers who prefer to sleep on their back, stomach, or side. If hybrid and memory foam mattresses prove a little too expensive, you can compromise with an innerspring mattress. 
Cooling
If you tend to sweat a lot when sleeping, you require a mattress with an internal cooling system. You will do well to steer clear of foam mattresses as they are not designed to regulate temperature well. Innerspring or hybrid mattresses are built to provide better airflow inside the mattress. A mattress with optimal temperature regulation is an excellent choice for comfort.
Health Conditions
People who suffer from lower back pain should be careful to select a mattress that provides excellent support for their back. A firm mattress may be ideal for this, but you can find one that offers a mix of comfort and firmness if you struggle to sleep on a rigid surface.
If you suffer from allergies, you need to look for a mattress to keep allergens at bay.
Sleep Is King
The quality of sleep you get at night goes a long way to determining how productive you will be the following day. You, therefore, need to invest in ensuring you enjoy a good night's rest. Check to see if your mattress is contributing to your nocturnal discomfort in any way. If it is, don't hesitate to get a replacement.