How to Choose the Right Bar Stools for Your Customers
If you're about to furnish your bar or restaurant and are not an interior design enthusiast, I recommend you read this article carefully.
Just the choice you make for the stools alone for your establishment is really important if you want happy clientele who come back again and again. And if you're lucky enough to have a long counter to exploit, it's tempting to buy some stools from the first e-commerce site that appears on your smartphone.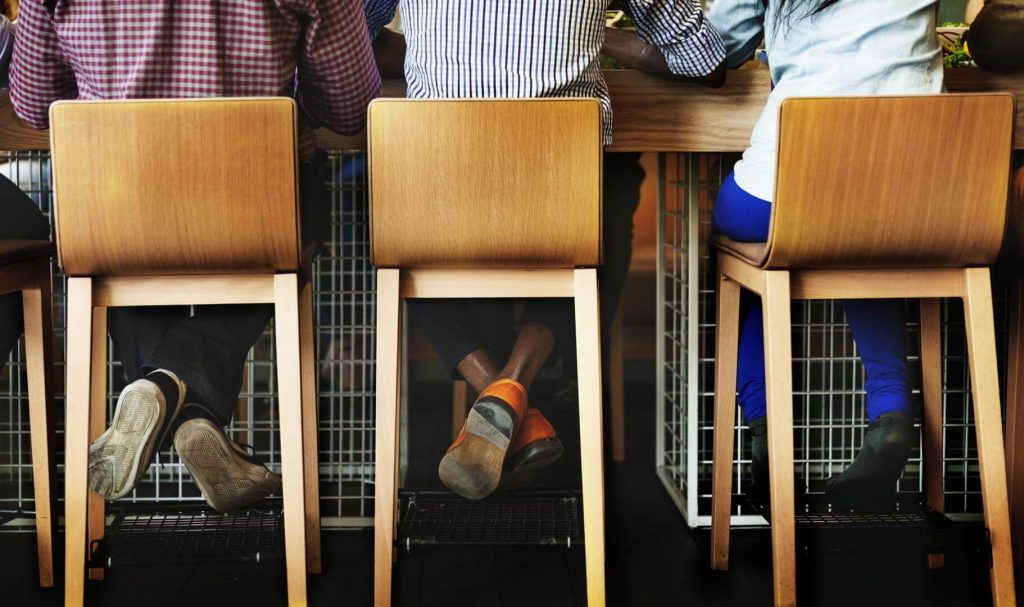 Source: cocktailbart.de
Let's be clear; the experience of people who come to drink and eat in your establishment is also conditioned by how they're sitting.
Now let's move on to practical advice and more detailed information.
Height of Chairs and Stools
So we'll start by discussing the dimensions, and in particular seat height.
If you frequent pubs and clubs and bars, you've probably had the experience of sitting at the counter and noticed that you're really too low to comfortably rest your arms on it. Feeling like a midget in a world of giants is an unsettling experience.
Though it's true we aren't all the same height, it's still important to carefully measure the distance from the edge of the counter to the ground and check that the dimensions of the stools are compatible with those of the average customer. 
If all your customers are basketball players, that could be even trickier, but fortunately, that's not a common situation.
The same thing goes for chairs and tables. You don't want your customers to be uncomfortable just when they're tucking into your masterfully-crafted dishes or drinking cocktails expertly prepared by the best bartender in town!!
Heights and dimensions are important to ensure your customers enjoy a pleasant evening that encourages them to come back again and again.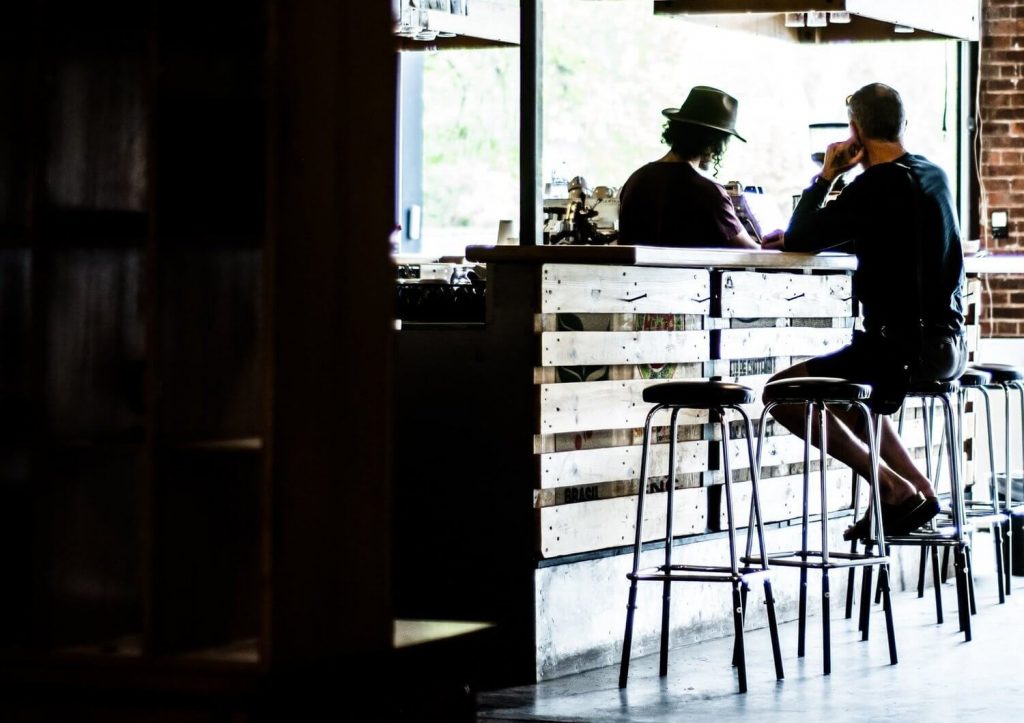 Source: squarespace-cdn.com
Stools, Chairs or Other Types of Seating?
The answer should be: it depends on the message you're trying to convey.
Stools create a more informal atmosphere which is more conducive to socialising and one in which you can feel the light-hearted, relaxed atmosphere in the air, especially after a few glasses of beer or wine.
Sophisticated chairs are certainly more suitable for a high-end restaurant where the atmosphere is particularly refined, while classic chairs are mostly used in pubs, bistros and family restaurants. 
This is by no means a hard and fast rule, but these examples serve to illustrate how even the choice of bar seating can change the type of customers frequenting your premises.
And it doesn't end here, because you can create areas which are exceptionally comfortable, in a bar and in a restaurant too, by using armchairs, sofas, poufs, low stools, loungers and chaise longue. 
Can't picture a corner with loungers and cushions under a gazebo a few metres from a beach bar? Sure, you can!
And a room in a wine shop with leather armchairs and low tables where you can sample vintage wines? Nice, right?
The concept is always the same: clearly identify the target customers you want to attract and give them such a wonderfully welcoming environment that they'll never want to leave.
Also Read: Some Of The Best Home Bar Designs For Small Spaces
Study the Details of Stools and Chairs Closely
Meticulous details become essentials, such as the materials used to construct the seat along with the manufacturing method. 
Particular attention has to be paid to the robustness of the structure, as well as ensuring there are no sharp edges or screws sticking out that might ruin the clothes of the person using it.
Also, on stools, it's very important that there is a footrest placed at the right height because nobody wants to spend any time perched on a seat with their legs dangling.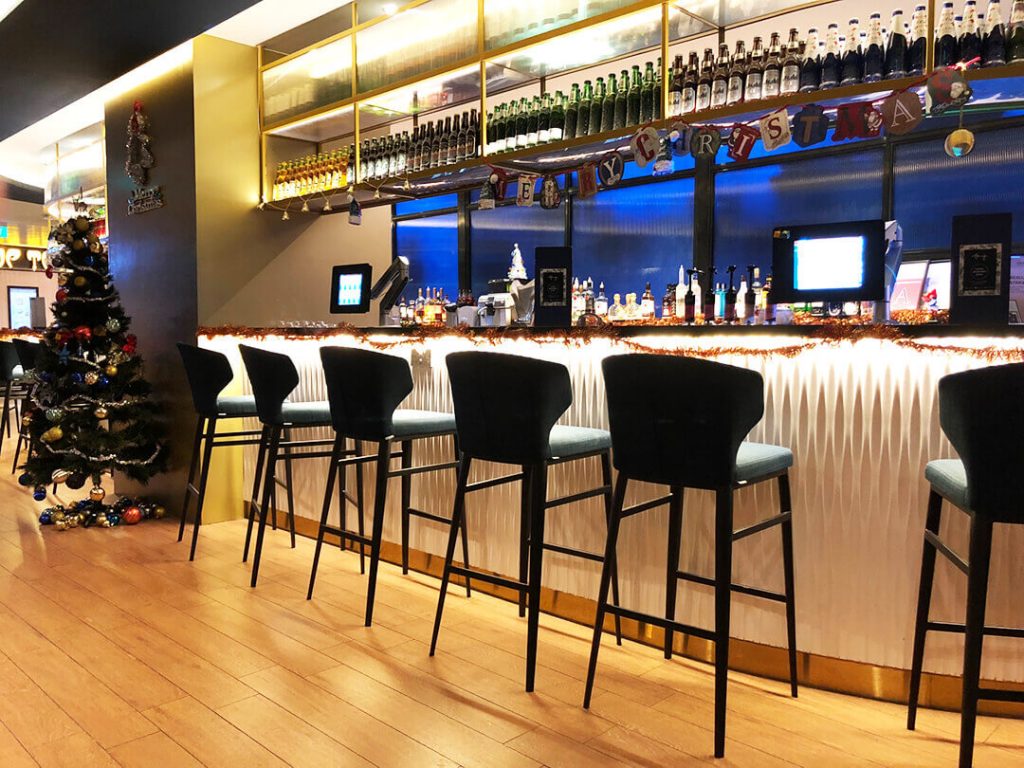 Source: comfortfurniture.com.sg
In Conclusion
When choosing the furniture for your establishment, all choices must revolve around your intended customer, and you have to set aside your own preferences.
You have to measure everything carefully before buying stools and chairs.
Think about the atmosphere you want to create in your venue and the sensations you want customers to experience.
Finally, small details are just as important as the bigger features.
Now that you're better informed, why not take a look through the Albaplus bar stools and the other selections of Italian-made chairs carefully crafted by this company.