How to Decorate Garden at Home
There are times that you won't be able to leave your home. Perhaps there's a global pandemic on the loose. Or maybe it's not the best time or weather to get out of the house. But despite all of this, there are still a lot of things that you can accomplish. You can spend more time on your hobby, or get one if you don't have any. For some people, gardening and decoration are their things.
If you're stuck at home for any reason, you might find it hard to do gardening and decorations. But the truth is, you don't need to go far to do these things. You can upcycle unused objects in your home and transform them into ornaments. Even construction projects are accomplishable without needing to get professional services, with a few helping hands from friends and family. 
When stuck at home, you'll find it easy to design your garden if you use some imagination. Of course, you can also follow some DIYs to decorate your home. But what can you accomplish at your house?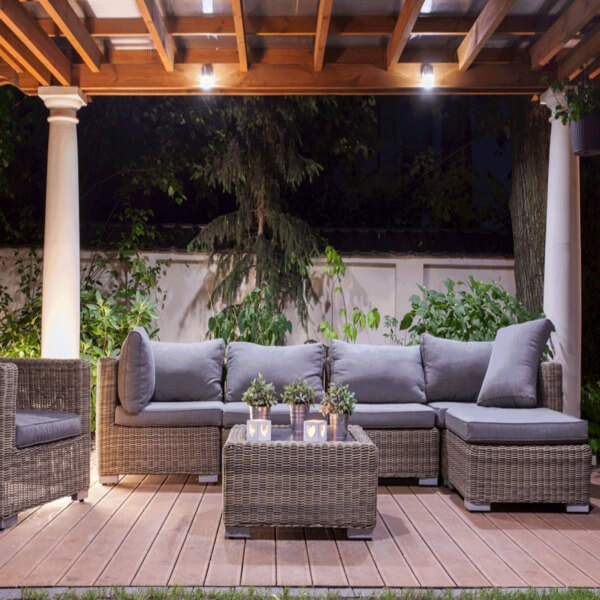 Source: ultradecking.co.uk
DIY Composite Decking
When we hear decking construction, we often think that it will be a big project. While it's typically a big project, creating a patio all by yourself is certainly possible. All you need to have is the knowledge to know-how and some materials, of course.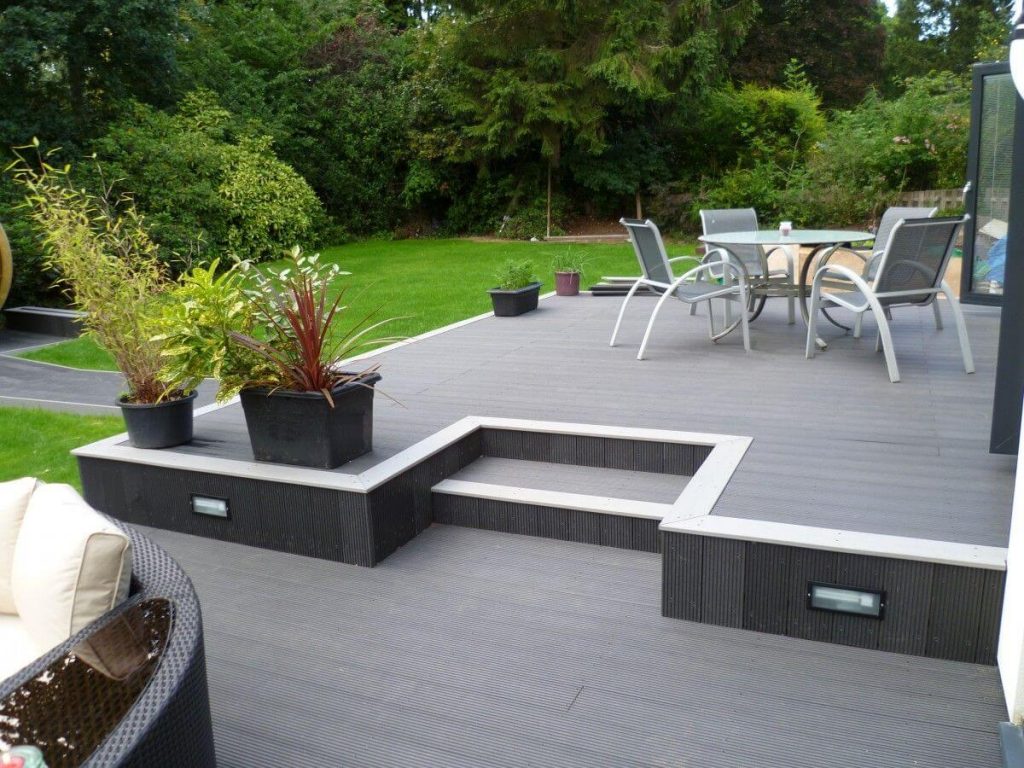 Source: pinimg.com
For the materials, you will need something sturdy without compromising its beauty. Composite plastic decking materials suit perfectly for that role. If you already grabbed some, all you need to know is how to build your very own deck.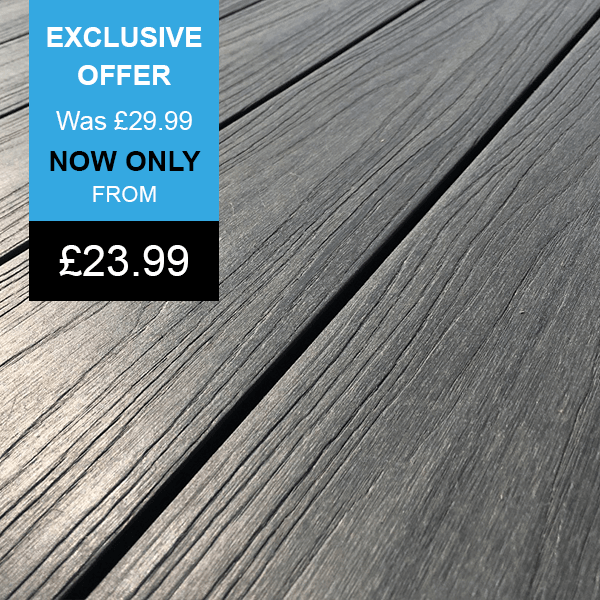 Source: ultradecking.co.uk
In building a deck, you will need to plan each step. The first thing you should do is make a joist frame. After that, you'll only need to assemble the flooring with screws. And with composite decking, it'll be so much easier to install it. You can find a detailed guide on the internet on how to create your very own deck, without the help of contractors. It's the perfect time to do so. Not only will you save money, but you'll also learn some excellent construction skills.
Also Read: How to Create a Low Maintenance Garden
Upcycle Some Cans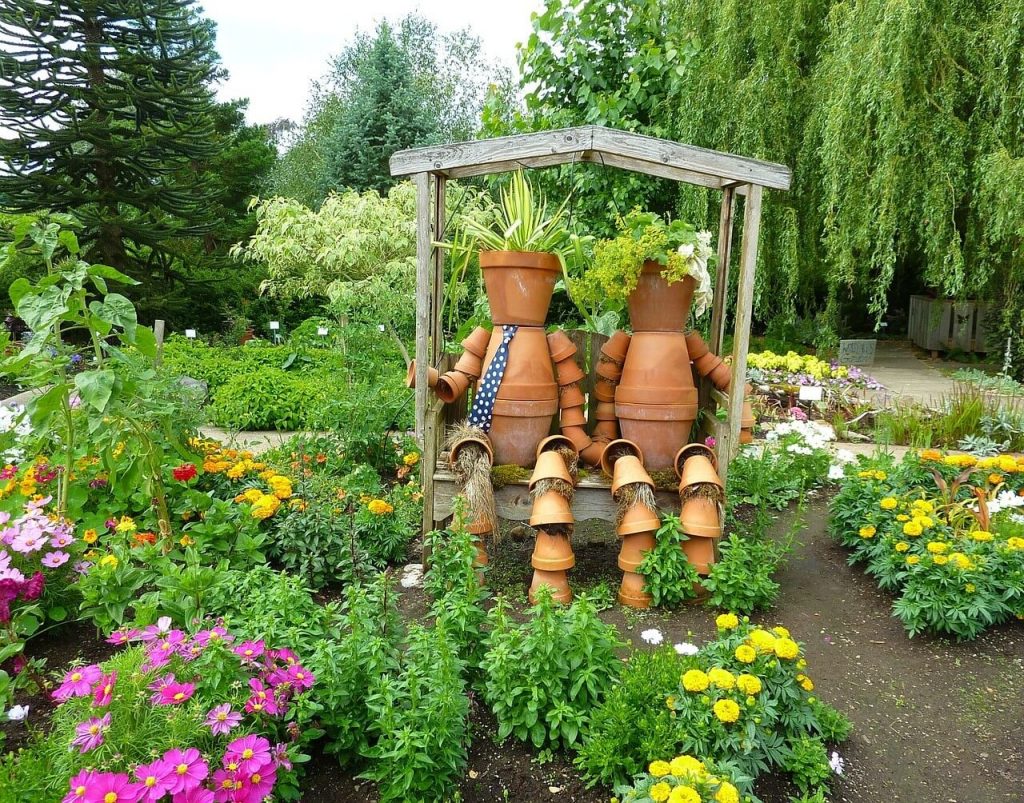 Source: jimcdn.com
Do you have some cans lying around your house? You might even have used a few of these due to staying at home for a long time. If so, you can use them as pots for small plants like succulents, aloe vera, spider plants, and other flowering plants. Remember to poke a hole at the lower part or bottom of these cans. These can give way to water drainage and prevent root rot.
What if metal cans are not your thing and you don't like the look of it? You can make use of papers, ribbons, and fabrics to decorate the tins. You can use colors that will match your garden's overall aesthetics. To do this, you will need to wrap the cans with the material of your choice. You can also cover it with blank papers and draw your design yourself. When using paper, make sure to place them in a dry place, to avoid them getting wet from the rain or moisture. 
Reuse Old Furniture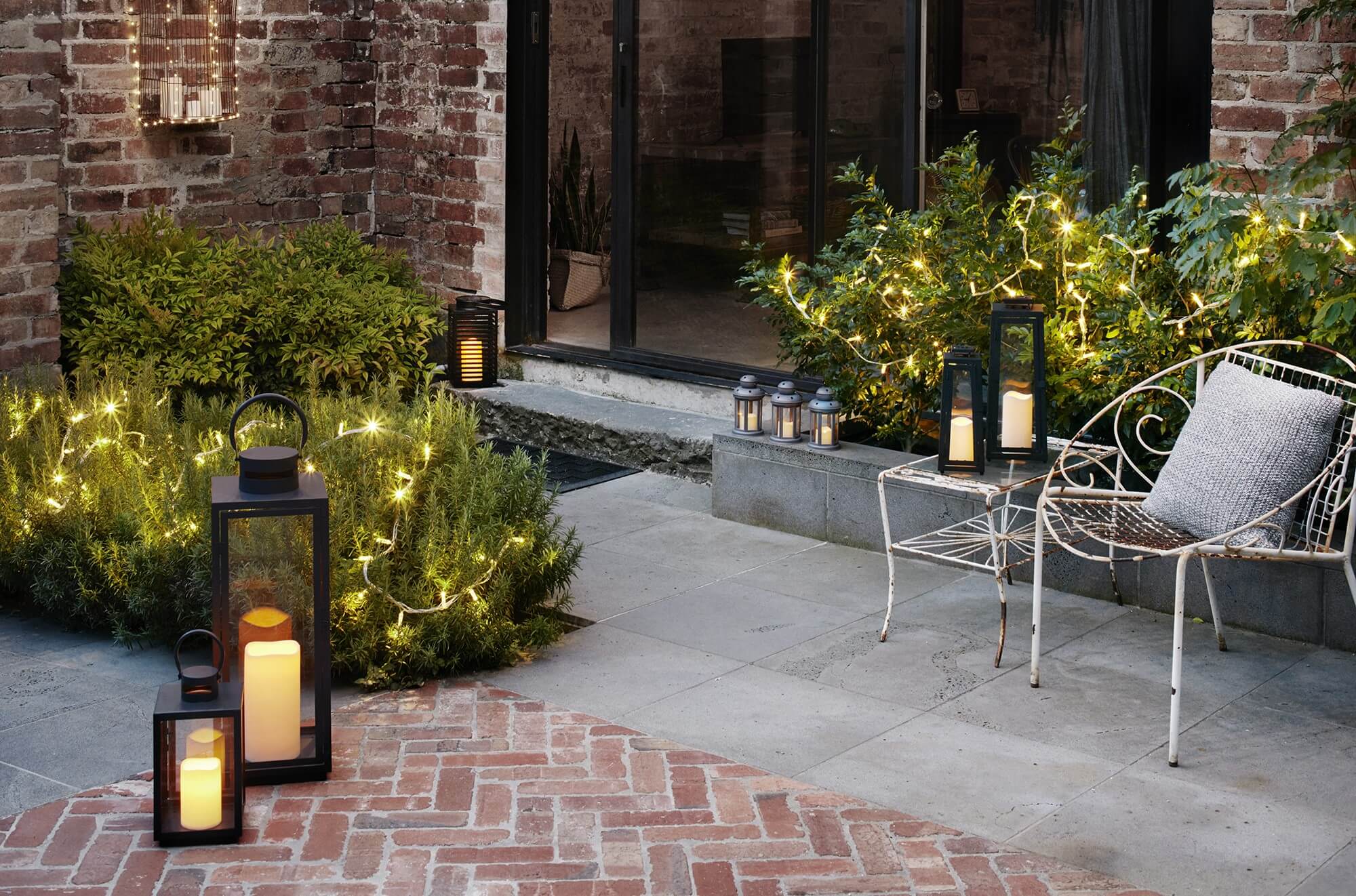 Source: futurecdn.net
If you have some old furniture, you can bring them out to your garden. With a little fix, these pieces of furniture can breathe a new life in your garden. 
For instance, you can use an old drawer to make a cascading planter. You can plant different flowering plants in each drawer. If you have some tables and chairs, you spice them up with a few ribbons and fabrics. You can also paint them if you have some paint in your storage.
If you have experience working with wood, you can also dismantle the furniture and make something new out of it. It's only a matter of using your imagination. Keep in mind, however, that not all wood can withstand the outside. If you do decide to use some wood, you can place them under a cool and dry place. 
Source: