Heating, ventilation, and air-conditioning (HVAC) systems are part of nearly every American home, with the number of new air-conditioners and centralized systems growing by nearly 4% in 2018. HVAC systems have become essential items in everyday living by removing contaminants in the air while heating and cooling homes and buildings. Unfortunately, these systems are often huge and unattractive. Finding ways to blend them into the exterior of a home is a challenge because you don't want to reduce your curb appeal by littering your home with HVAC outdoor units. Although it is not often easy to merge aesthetics and functionality, it is possible to combine the comfort and health safety of an HVAC system with architecturally-pleasing home design.
Distribute Units Around the House
Heating and cooling systems are important features of a home for comfort and health. In designing an HVAC system, it is vital to calculate the heating and cooling load of the system. Furthermore, you must install 16x25x1 filters so that clean air circulates in the heating and cooling system. Filters help trap fine particles, dust, dander, pollen, and other airborne matter that can find their way into your ventilation system and eventually, your home.
One of the ways to integrate your condenser is to distribute the units around your home. Build lattice vine walls, raised pallet planters, or painted screens in different areas for instant appeal. Another option is to enclose a unit or two with rocks that can also double as a bench. Make sure that the stones you use blend with the cladding of your home for harmony. Whichever option you go for, your projects should not block airflow nor access to the outdoor units for maintenance and repair activities.
Centralize HVAC Compressors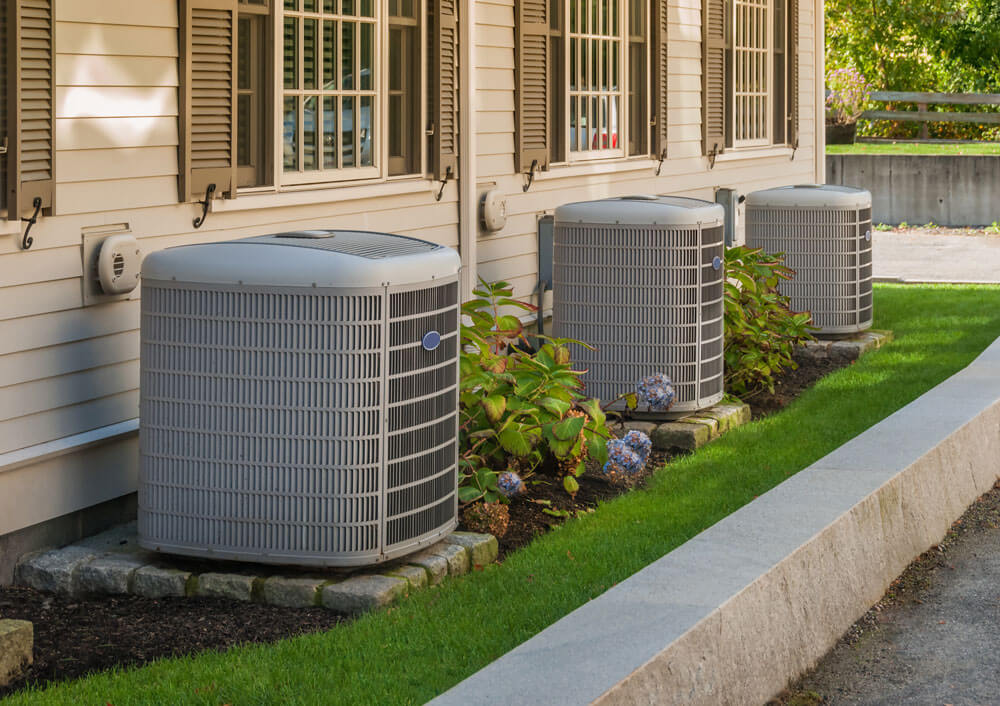 It is also possible to put all of the exterior units in one area of the house so that there is only one place where you can see the HVAC. Build a terrace on the second floor of your home to centralize all the units of your heating and cooling system. A patio blends well with the exterior of your home while providing a safe place for your outdoor condensers. Also, it is easy to access the units if they break down or simply need maintenance.
For ranch-style homes, a latticed shed made of concrete or wood or both can be erected behind the house. Use the raised roof to grow vines to improve curb appeal. Alternatively, you can just build an enclosure with a small gate for access around several condenser units and decorate the surroundings with colored stones and potted plants.
HVAC exterior units need not be eyesores that can reduce the curb appeal of your home. With a little imagination, you can find smart ways to make them less intrusive, improve the exterior look of your home, and at the same time, cool, heat, and ventilate your abode.