Is Your Kitchen Too White? Try This
A white kitchen looks great but is an all-white kitchen too much? 
When you have white walls and white appliances, the kitchen reflects more light and this has an effect of enhanced mood. However, when everything in the kitchen is white, you might crave a little color. When the kitchen is too white, it will brighten your mood but only for a moment; afterward, the color might feel depressing.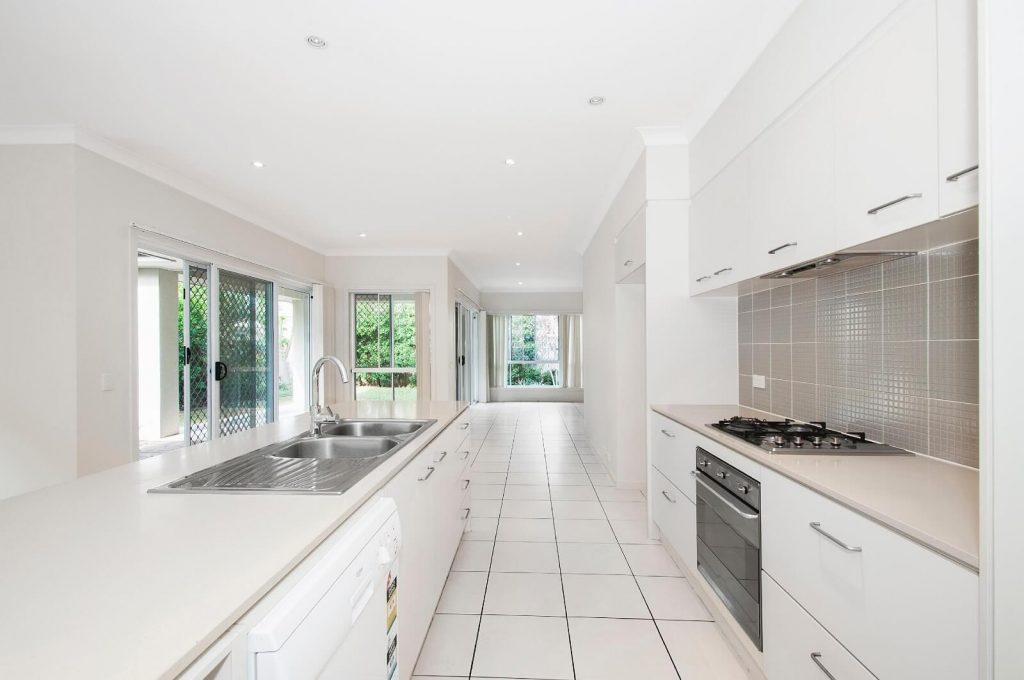 Source: squarespace-cdn.com
If you are starting to find a white kitchen too sterile, you need to find a way to add a little color while still keeping your kitchen white. White kitchens are popular; they are ideal whether you are incorporating a classic design or a modern design. Whether you bought a new house and or you just want to change the old white, you can add pomp while still maintaining the beauty of white. 
Read on to learn more. 
My Kitchen is Too White: Here is How to Rectify That
If you still want a white kitchen but find all-white colorless, try any of the remedies below. 
Add Colorful Accessories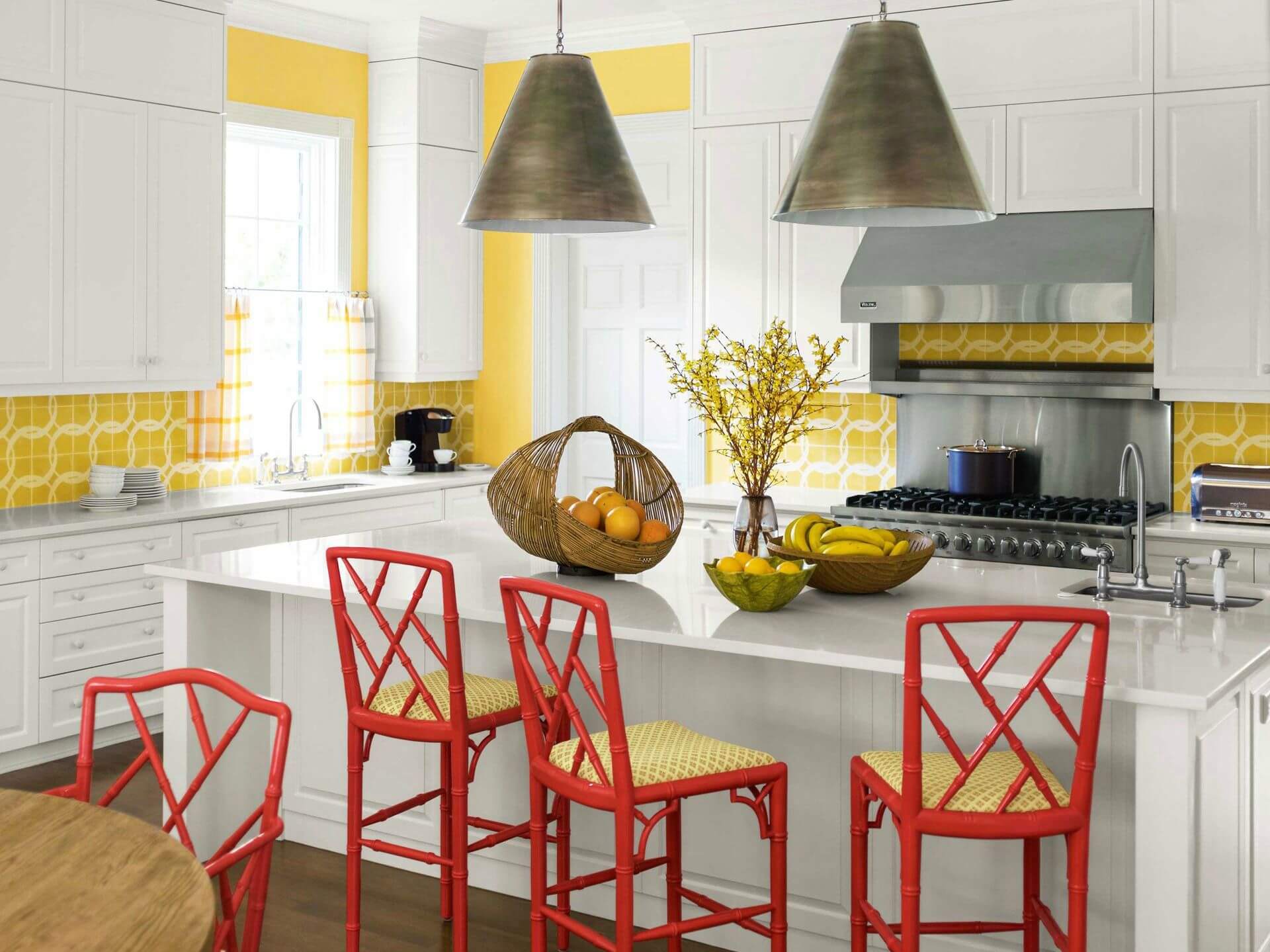 Source: hearstapps.com
Accessories will enhance the look of your kitchen when you find one color monotonous. You can place accessories on open shelves, on the countertops, or inside the cabinets if your cabinets have glass doors. The good thing with accessories is that you can change them every time you need them. If you have pink highlighting your white kitchen and then you find pink too much, you can switch the accessories with differently-colored ones. 
Again, you can use accessories to experiment with which colors will best fit your white kitchen. This is important when you need to make a drastic color change like painting your cabinets. 
Use Color in Curtains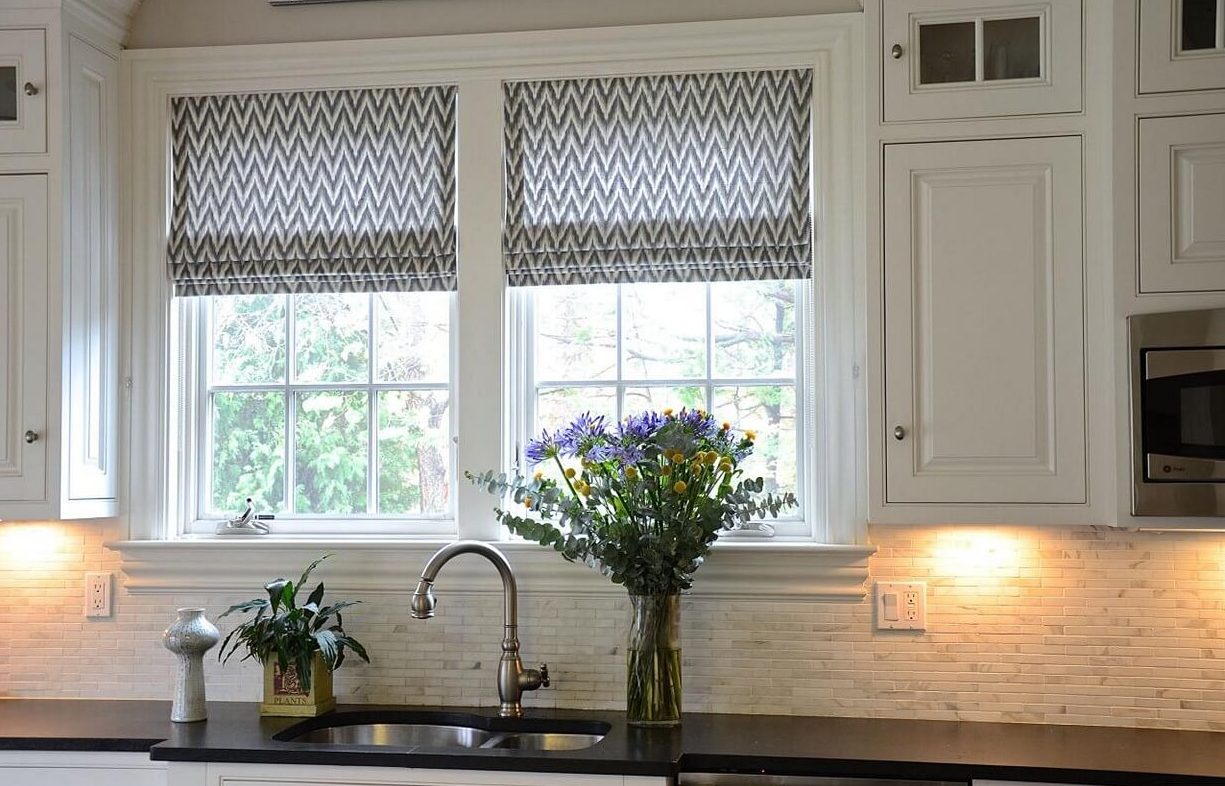 Source: ladily.pro
Curtains influence how the colors in your kitchen feel. If your kitchen cabinets are too white and you need to bring in a different effect, you can do so with window treatments. There are different types of window treatments including curtains and this allows you to control how much of the color shows. 
You can also use Roman shades depending on the amount of color you need for your white kitchen. 
Seat Cushions and Stool Covers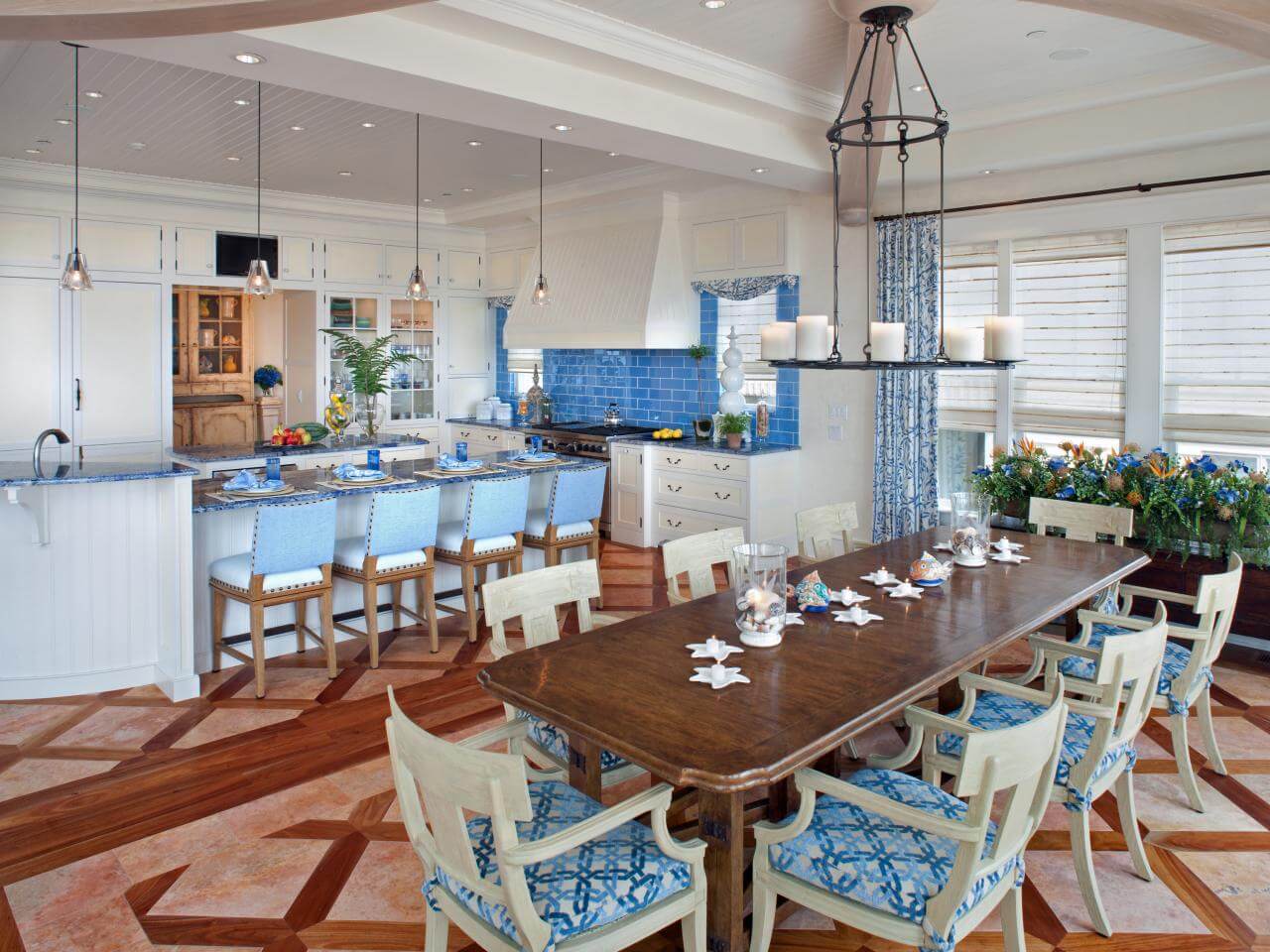 Source: sndimg.com
The counter stools are important aspects of your kitchen. If you can change the covers on the stool to a color that will complement your white kitchen, you will stop saying my kitchen is too white. Even the smallest of stools will have a great impact. 
Paint Sections of Your Wall and Window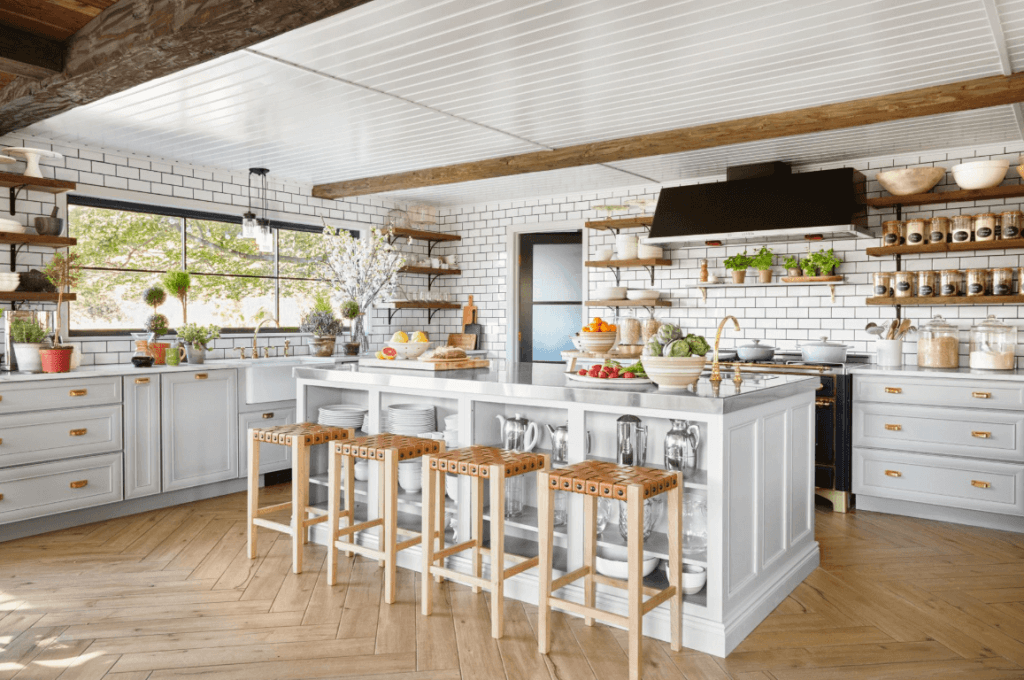 Source: hearstapps.com
If you find your white kitchen too sterile, you might want to change colors on sections of your wall or change the color of the windows. You can open a can of paint and try it out on a small section of the wall or window and see how it goes. You can introduce small patterns on the wall or add shades of color on the window. Paint a focal point (that section that draws attention) and see how it goes. 
If you decide to paint sections of your kitchen, you can paint the entire ceiling or part of the ceiling with a color that complements accessories or appliances in the kitchen. When the kitchen is painted with the right color, it gives a cheerful and sunny effect. 
 Change the Kitchen Island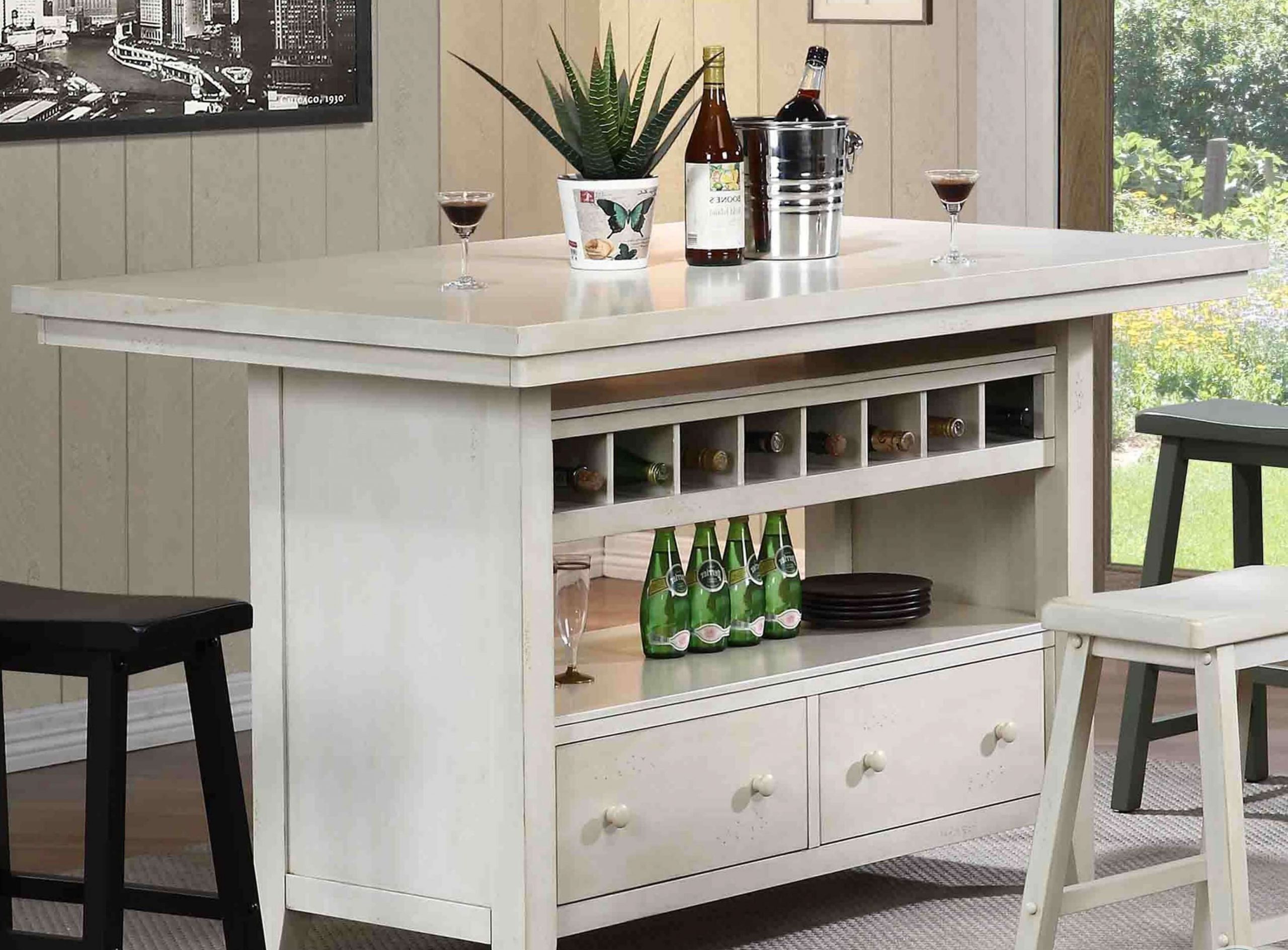 Source: cloudfront.net
Is an all-white kitchen too much for you? You can change that by incorporating a differently-colored kitchen island. The island will add a wonderful block of color. If you want to have the countertops on the kitchen island the same as the rest of the kitchen, you can paint the lower cabinets on the island to make them distinct. For instance, if you have Caesarstone's white quartz countertops for the kitchen island, you can paint the cabinets into a different color – this will still have a great effect on the overall look of the kitchen. 
Use Darker Colors
Source: squarespace-cdn.com
You can darken things just a little if your kitchen cabinets are too white and other aspects of the kitchen are also too white. You can achieve a white kitchen feel by incorporating light on cabinets or other sections of the kitchen. 
If you ready for a big change, you can change the colors of all cabinets so that only other sections of the kitchen are white. The color you choose for your cabinets will depend on the feel and texture you want to achieve. For instance, mint green will give a historic feel. 
Choose Colorful Appliances and Light Fixtures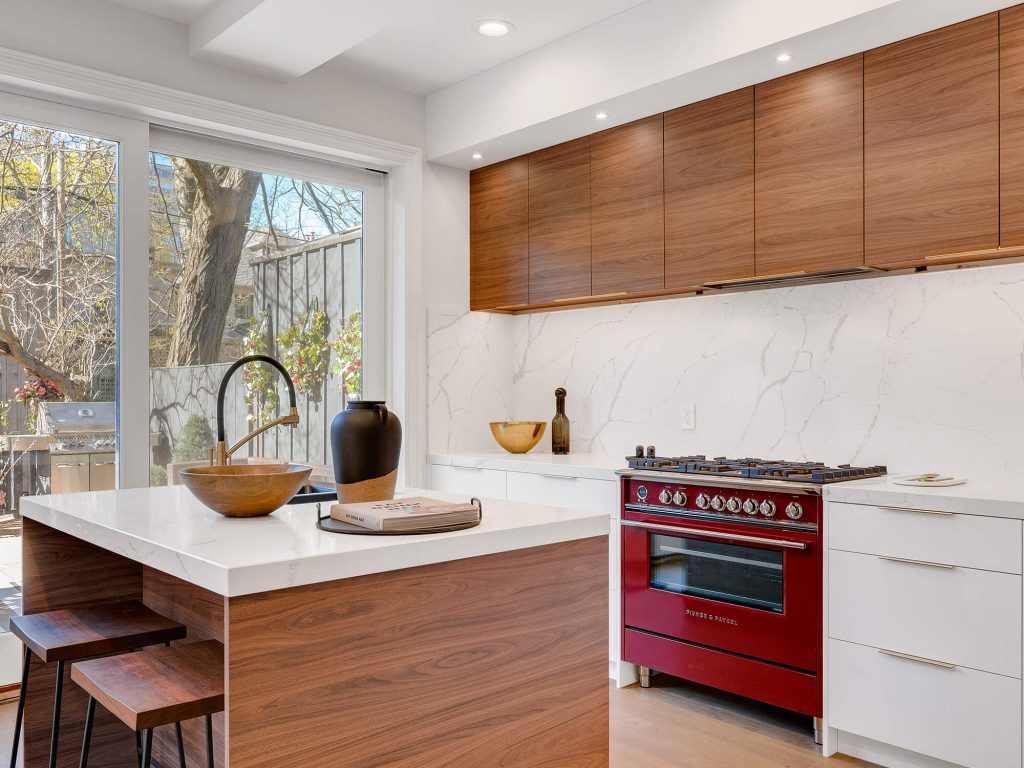 Source: realestate.com.au
Appliances take up a large section of your room especially when you have double-door refrigerators and large cookers. Instead of choosing white appliances, you can introduce color to your kitchen by adding colored appliances. With colored appliances, your kitchen will feel like a whole new room. 
Besides the appliances, you can change how your kitchen feels by adding colorful light fixtures. Although light fixtures are small elements in your kitchen, they have a large impact on how your kitchen looks and feels.
Also Read: Top Stylish Black And White Kitchen Ideas
Have a Plan Before You Change Colors
Source: meredithcorp.io
There are so many aspects of your kitchen whose color you can change. As such, you need to have a solid plan not to end up with a kitchen that looks confused as a result of so many colors. If you decide you are changing the colors of the cabinets and the countertops; ensure that these colors match other décor aspects of your kitchen. Too much color will affect the overall feel of your kitchen, especially if you still want to retain a white kitchen. 
Conclusion
If your kitchen is too white, a small splash of color will make it feel like a completely different place. The colors you add will depend on the effect you need to have in your kitchen. If you still need to retain the white kitchen feel, you need to only change a few elements of the kitchen. If you need to have a completely different look and mask the white kitchen, you can change more elements including cabinetry, appliances, ceiling, and flooring. You can also introduce different patterns and textures to make the kitchen look even better.