Creative Ideas to Maximize Your Kitchen Space
Did you know you can still achieve your dream kitchen design irrespective of your kitchen space? Absolutely! Creative kitchen management ideas are all you need to put an end to the unpleasant clusters and muddle-ups of your kitchen cabinets, countertops, and shelves.
It sometimes seems to be like you don't usually have sufficient space for storage in the kitchen, and it makes you sometimes think that you have space management problems even though there is a handful of drawers, cabinets, and shelves. 
Your disorganized kitchen space could be due to your arrangement, style, and kitchen management method – basically the way you store things in the kitchen. If the utensils and kitchen items are not poorly organized, no space would be sufficient for proper and standard kitchen set-up. You may need to download a free 3d floor plan tool; this way, you can have access to various kitchen design ideas.
Five Amazing Ways to Transform Your Kitchen Space



These ideas are here to bring you out of the misery of kitchen storage problems or insufficient storage space – helping you to utilize and manage properly the space you have in your kitchen. It would be best to take advantage of these kitchen hacks to help you express a pleasant looking, more functional, tidier, and less disorganized idea of your kitchen.
1. Toss and consolidate
Get used to trashing used items; get rid of all things beyond valid, i.e., expired, filthy or obsolete. Proceed to proper cleaning of refrigerators, cabinets, drawers, and shelves, sink tops, and under the sink. Take out every unnecessary item and dispose of it.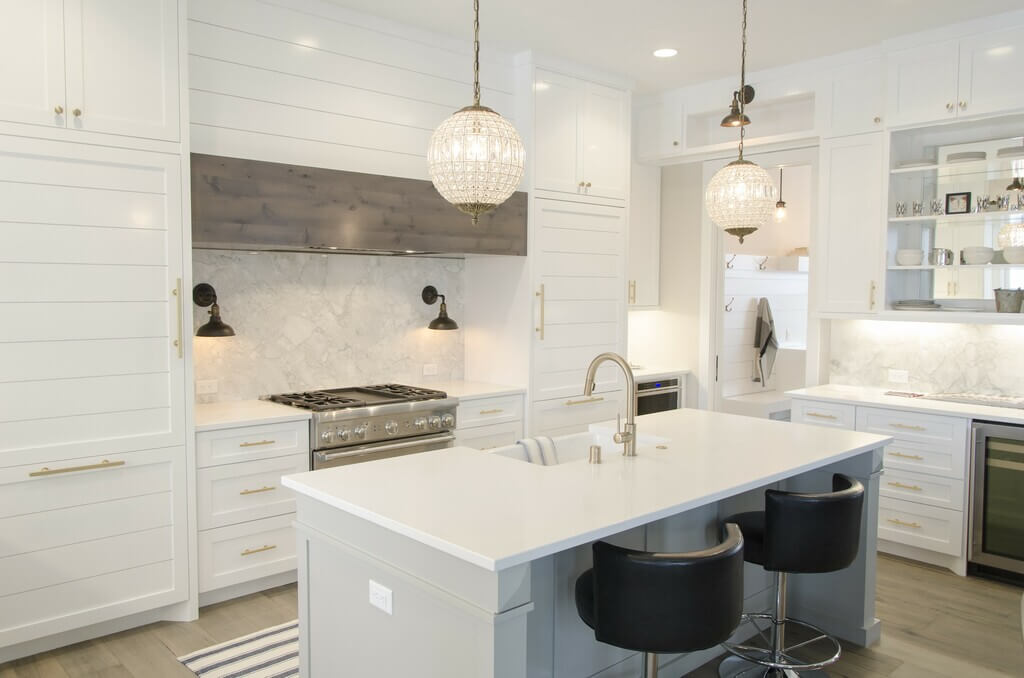 Source: unsplash.com
2. Store utensils in a Cutlery Tray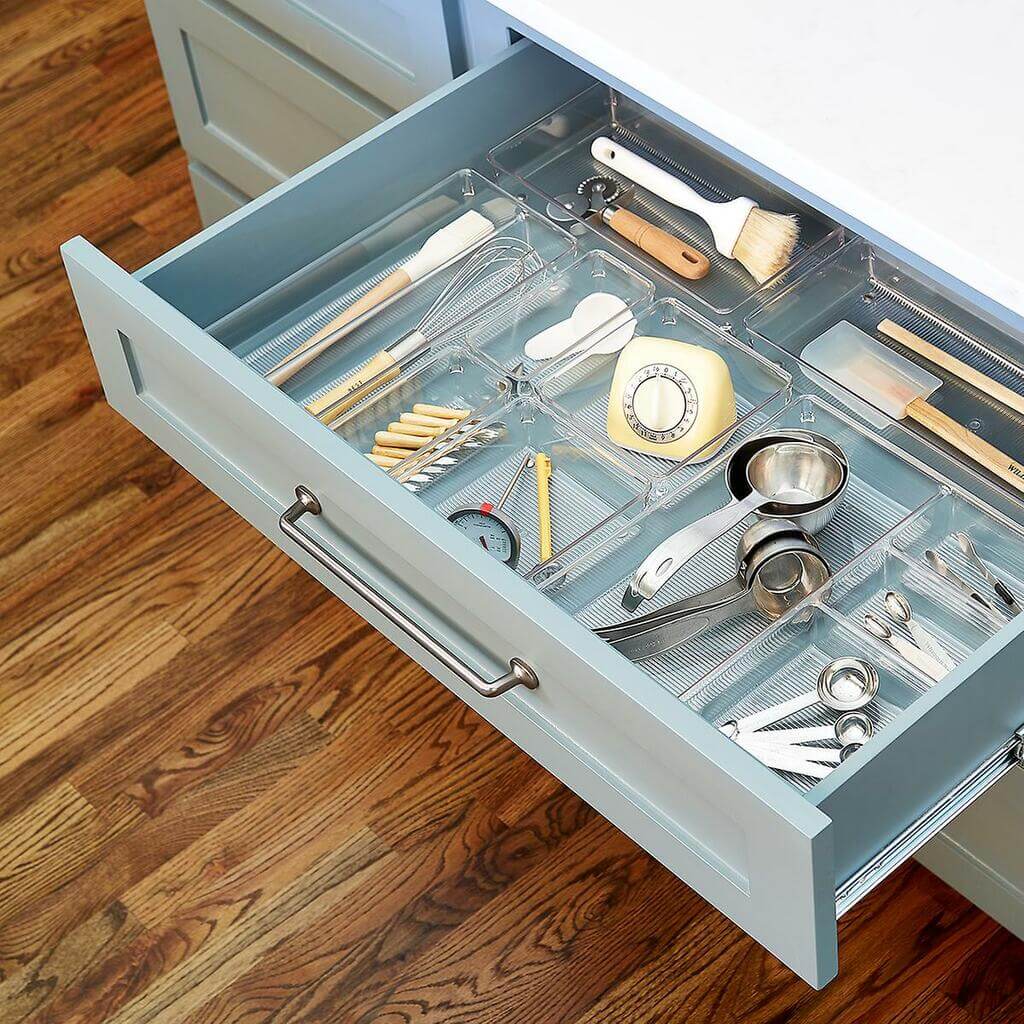 Source: containerstore.com
Your manner of storage goes a long way; It is ultimately necessary for you to distinctively arrange your kitchen silverware set and categorizing them in the order of forks, knives, and spoons. If you do, then you should extend the same conception to other utensils like soup spoons, spatulas, whisks, choppers, slicers, and the likes. Separately classify them one from the other; This saves you the stress of having to linger far and long to get an item or piece of utensil since you have them all sorted out. 
3. Under the Shelf Mug Hook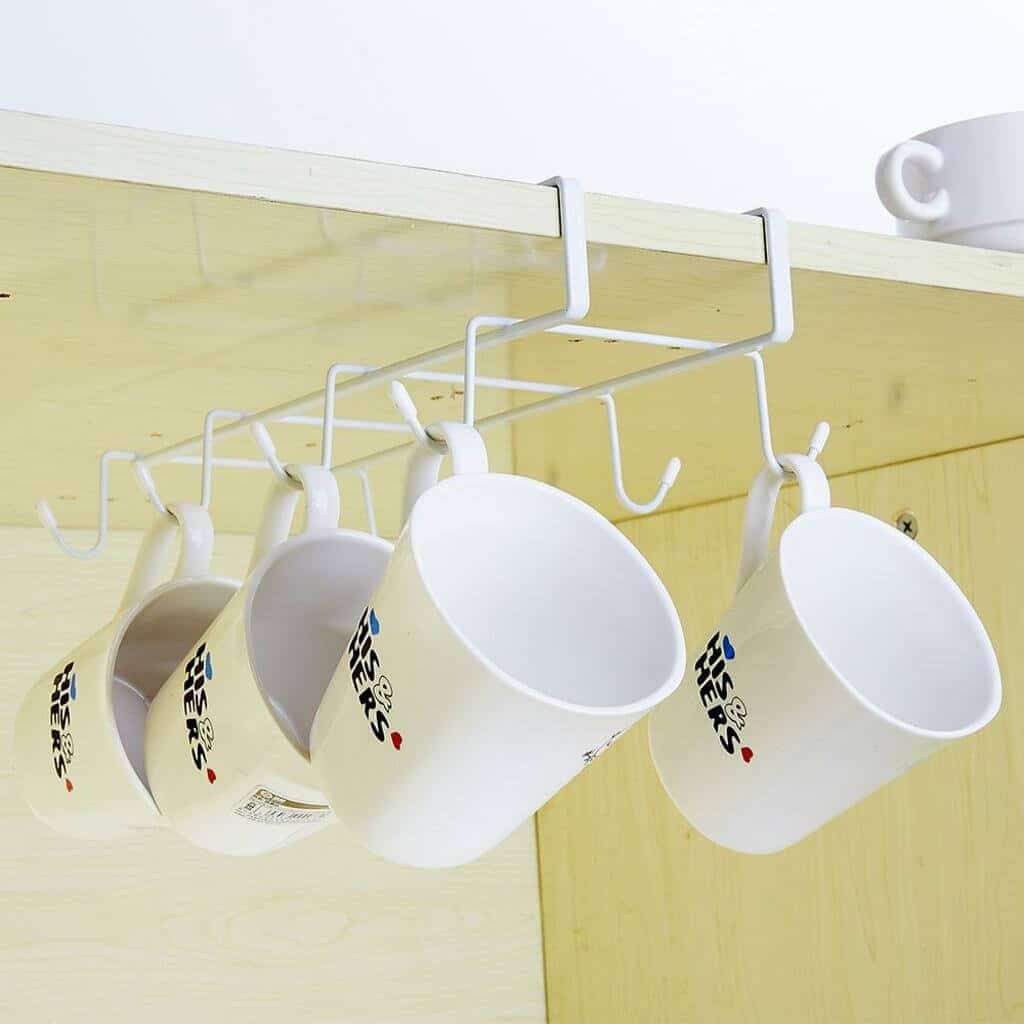 Source: dhresource.com
We cannot overemphasize the relevance and significance of mugs. They are for late night tea, early morning coffee, and other relative beverages. The only challenge is the space they swallow up since they are difficult to stack, unlike plates, saucers, and the likes. What to do? A straightforward hack for this is installing mug hooks under your shelves and cabinets where you can hang your mugs by the handles.
4. Reposition your seating area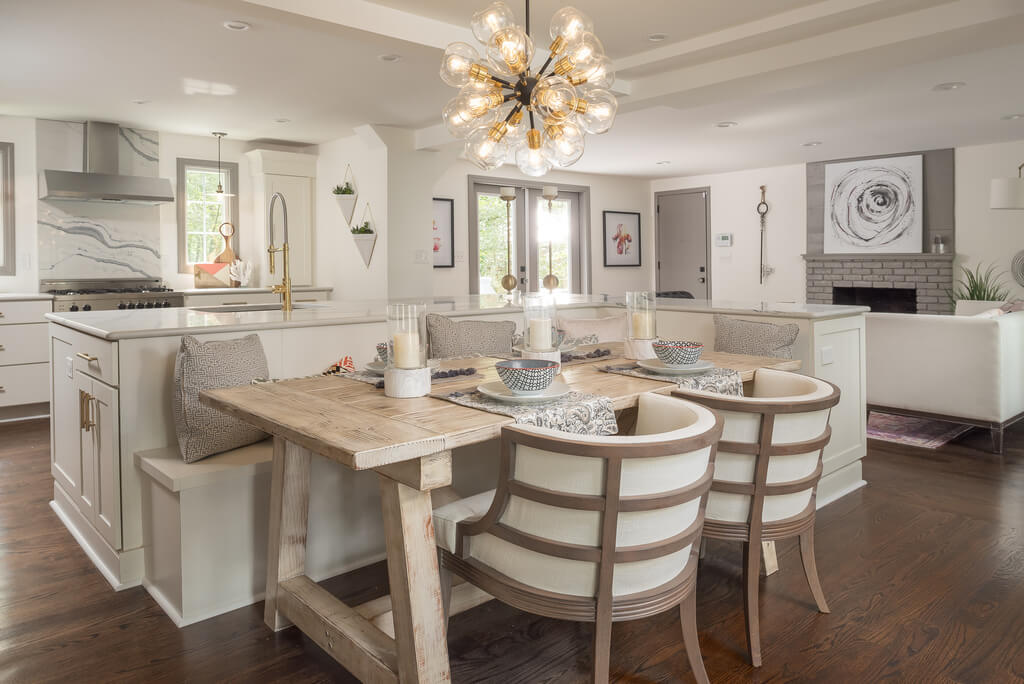 Source: thehousethatsocialmediabuilt.com
Sometimes the seating area consumes more space in the kitchen than necessary. Therefore, one of the things you can do to create more space in your kitchen is to overhaul the arrangement of your seating area completely. When you change the position of your chair and table or even replace them entirely with ones that would consume minimal size in your kitchen helps to create more free room in your kitchen. For example, you can decide to move the table in front of your window to the center of the room and see how much transformation is done to your kitchen space.
Also Read: 5 Simple Kitchen Upgrades for 2021
5. Choose befitting flooring for your kitchen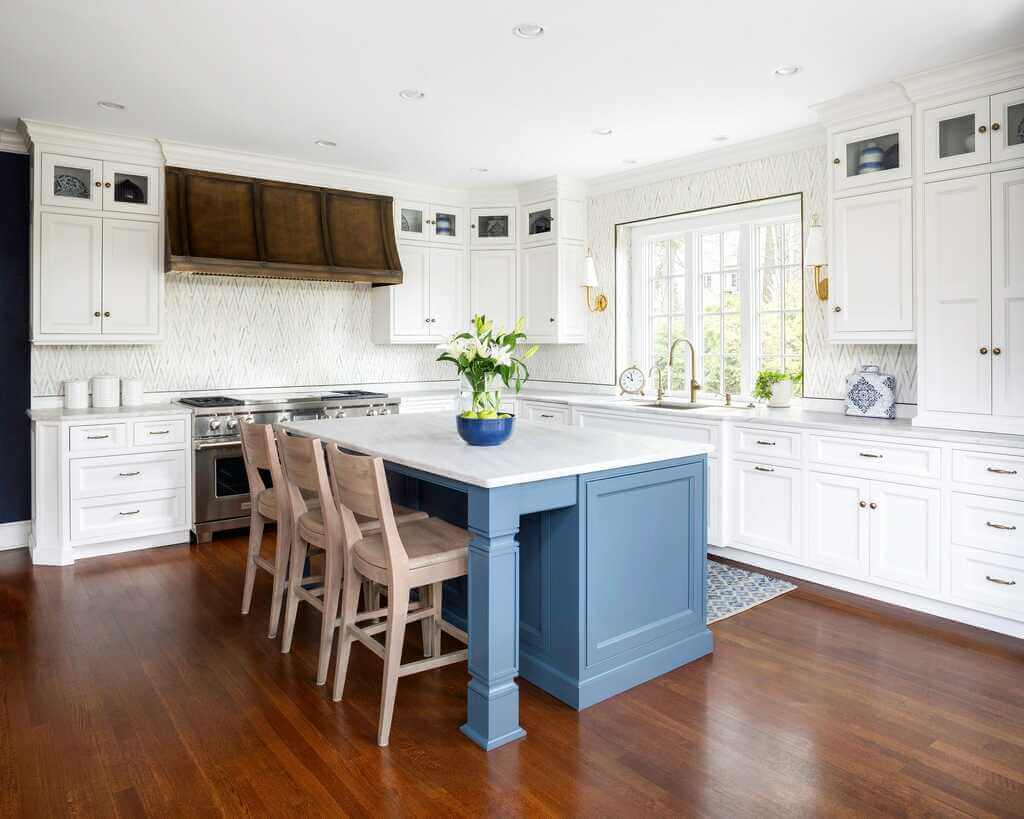 Source: gannett-cdn.com
Flooring is an important choice for a kitchen, and it should never be an afterthought in your quest to transform your kitchen's outlook. Moreover, there are different flooring options you can pick from, including hardwood, laminate, vinyl, porcelain, or ceramic tile.
Although many people find wood flooring as the most befitting, that doesn't rule out other flooring options. For instance, you can decide to pick between porcelain tile or ceramic tiles to transform your kitchen. 
However, if you find it challenging to settle for any between the wood or tiles for your kitchen flooring, you can go for wood tile. The wood tile combines the values of both wood flooring and ceramic tiles to deliver a cozy environment. 
Conclusion
These few hacks are essential to provide a new look, form, and space management system in your kitchen. The less space you have, the more space-providing ideas you need. Stay conversant with your kitchen. Be deliberate about the use of items. Return each item neatly to where they have been picked. Clean properly every item used. Handle all materials carefully in the kitchen, even to the cabinet doors and handles.