Natural-Looking Finish with the Outstanding Features of Luxury
In an area that requires stunning surfaces to retain everyday traffic wear while preserving a naturally elegant look. The ability to manufacture luxury quartz and a commodity that suits our modern world's needs and requirements were provided by technology. Technological advances in the world of engineered stone, whether it's floors, walls, countertops, or columns, will promise you a product that will exceed your creative goals in a variety of colors, finishes, and formats.
Firm surfaces and natural stones have long been considered to be the standard for sleek and classy designs. As a high-end countertop material, however, luxury Quartz slabs are gaining popularity rapidly. For their low maintenance, high durability, and endless color options, they are highly praised. If you are setting up a new space, quartz countertops are undoubtedly worth considering.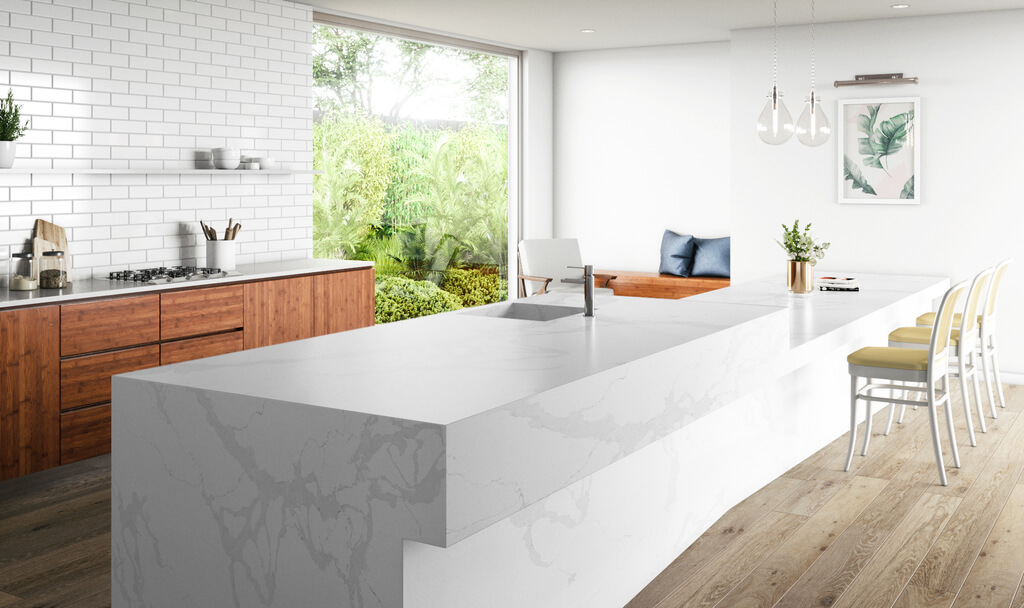 Source: realtyplusmag.com
Luxury Quartz countertops are engineered stone goods composed of 95% natural granules of quartz and 5% polyester resins and color pigments. The natural properties of quartz crystals and the specifics of the engineering process result in a durable and exquisite surface that has many practical benefits:
One of quartz's most significant advantages is its incredible longevity. These surfaces resist corrosion and stains from chemicals, liquids, and oils of all kinds. However, bear in mind that while quartz is incredibly robust, that doesn't mean it's 100% indestructible. The surface may be potentially influenced by high heat, and sunlight discolors it under prolonged exposure.

When you shop for a granite or marble countertop, you will find extreme differences in color and veining from one slab to the next.

Luxury Quartz

countertops, however, have a clear pattern of color in the content.

The choices you have to choose from are seemingly infinite. It's available if you want a fire-like red or a natural-looking green. Also, you can select an earthy color, such as brown, tan, or cream. Or, if you want to add some veining to make it look like granite or marble, you also have that available.

Of course, as a homeowner going into the 21st century, you want your

kitchen countertops

to be modernized. There's no better way than for quartz surfaces to do that! Plus, it's an excellent way to improve your home's value.

Most countertops do not have a wide variety of finishes and edge profiles for you, but that's not the case with luxury quartz. If you want a polished surface, it looks shiny all the time or a honed finish that looks matte-like all the time; instead, you get it with quartz. Several other designer options are also available with these lovely countertops. 

Since they are nonporous surfaces, quartz materials do not harbor bacteria, germs, or other harmful microorganisms. 

There's no need to seal the luxury quartz countertops or reseal them. And, when it comes to washing, you don't have to buy those expensive, special countertop cleaners. Instead, all you need is mild soap and some water. Pat it dry after you've done washing the floor, and you're okay to go. 

Only make sure that all high acidity or alkalinity chemicals are kept away from such surfaces.
Also Read: Granite vs Marble Countertops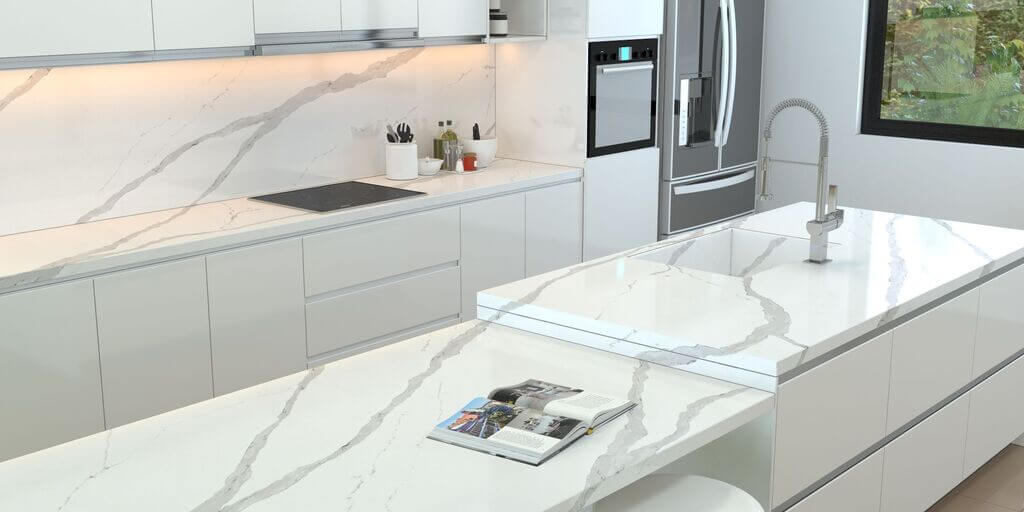 Source: pinimg.com
The durability of these materials is very high, but definitely, that does not mean You can bang your pots and pans against the corners of that surface. The countertop can be threatened and scratched, but not much harm can happen to the countertop unless you take a sledgehammer to it. Besides, In landscape designs, luxury quartz can be used. This natural stone is a perfect solution for building garden paths due to its rugged texture and hardness. Its strength allows it to withstand foot traffic so that you can use it to pave patios or balconies. Also, the natural quartzite texture and colors produce stunning looks around your swimming pool too.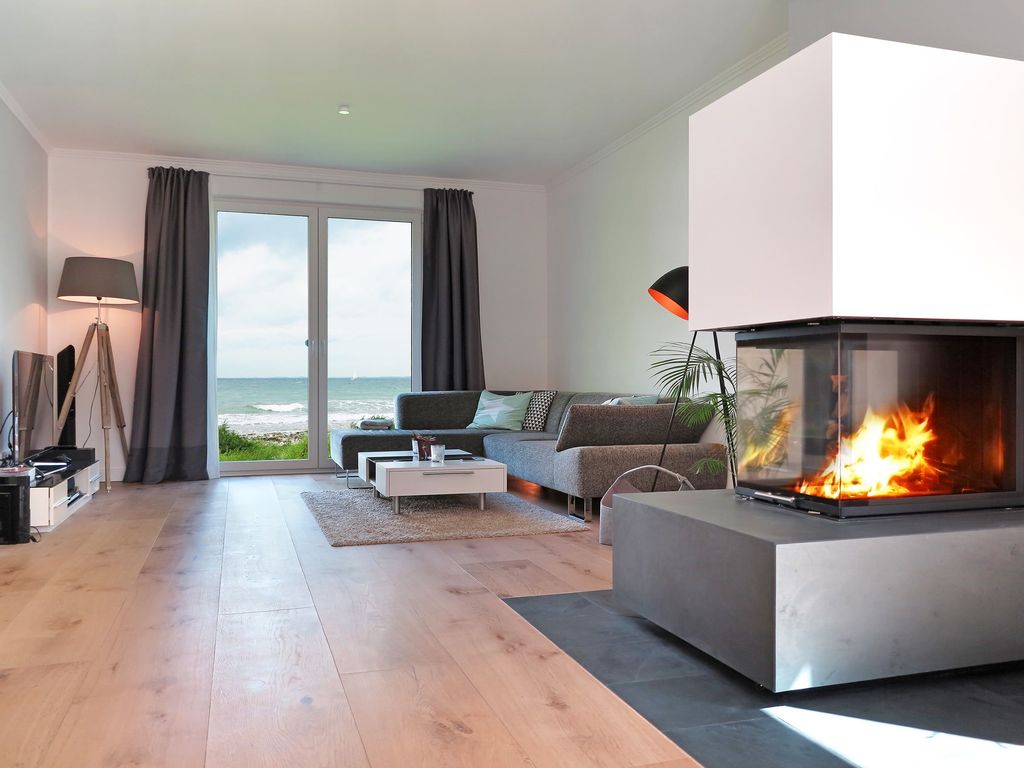 Source: centredufoyertechnipro.ca
Nowadays, it is so diverse to choose beautiful, functional, and cost-effective solutions for your design. So selecting a design and material that will ideally suit the rest of your home's interior style, as well as your needs and aesthetic preferences, So be assured that to find a better material to install in your space. The facts are there, and whether a luxury quartz countertop installation is to your benefit is your preference. So, go ahead and absorb the details, do more research, and head over to a knowledgeable quartz seller.