Keyless door locks are the best way to keep your room safe for a person and also his or her children. Home is actually a place where people used to return after their work and keep all their essential things. Hence, it is highly essential to keep your home secured and using door lock is the most common way to keep your home safe when you go outside. But one of the biggest risks in using door lock is losing the keys. Thus the best way to keep your home safe is to use keyless door locks. You can check here for keyless door locks recommendation. The following are the best keyless door locks that you can use for keeping your home highly secured:
Schlage Z-Wave Connect Smart Lock:

This is one of the

best types of smart lock

that can provide you top-notch protection. Though this type of smart lock is quite costly but offers both convenience and safety. One greatest benefit of this smart lock is that you can control your lock from a remote location through your smartphone. It also has a built-in alarm and is very easy to install.

August Smart Lock: This is a second-generation smart lock and it comes up with some excellent features such as remote control, low battery alerts and secured Bluetooth connection. It works with existing deadbolts and as such, it is very convenient to use. This type of smart lock comes up with a sleek design and has an auto-lock or unlocks features. Thus, it has home automation compatibility and comes up with a simple mobile app. 
Yale Assure Lock touchscreen deadbolt:

This is another innovative and excellent type of touchscreen that comes up with a privacy setting. With this type of smart lock, people will be able to set and disable some or the entire code for a specific period of time. The best thing is that in this type of touchscreen lock you will be able to set up 250 unique codes. Apart from that, you will also not require any app to operate. You also have voice control in this type of lock with Alexa. It is very easy to install and operate.

Kwikset Kevo Bluetooth smart lock:

This is another most well-known name in the industry and it comes with Bluetooth features. It comes up with high-tech functionality such as it has touch-to-open features and with these features it allows you to lock and unlock the door with just one touch. It also comes up with location detection and voice control features with Alexa. It also has eKeys, key fobs, and traditional key options as well.

So HoMill Electronic Door Knob: This is an excellent electronic keypad lock. This lock is suitable for both left and right hinged doors. But it does not have Bluetooth connectivity and smart home functions. Its installation is very easy and you can operate it very easily. It comes up with an affordable price and you do not require a smartphone to operate it. It has auto-lock features.
Benefits of using Keyless Door Locks at Your Home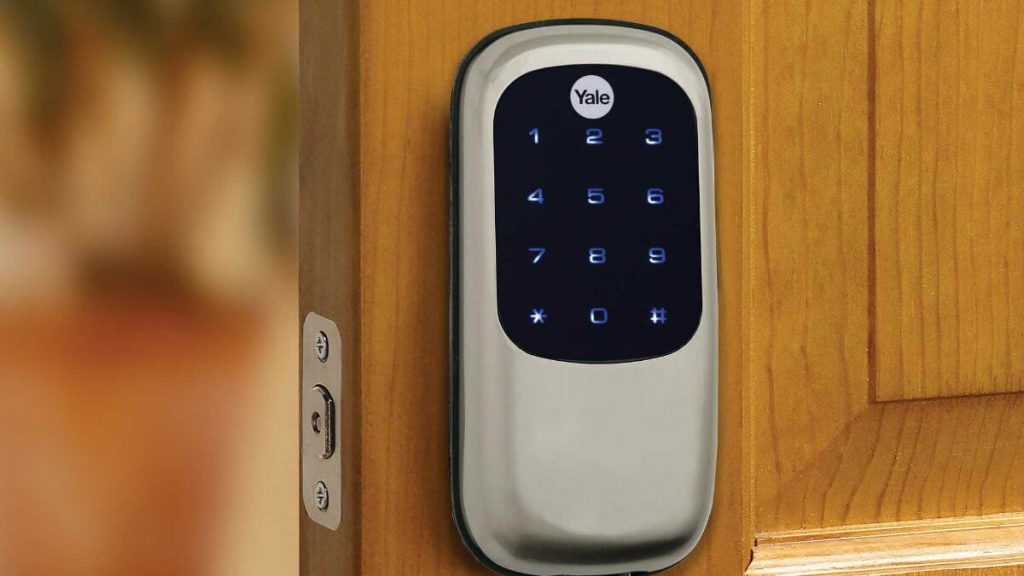 Keyless door locks come up with enormous benefits and the following are some of its advantages:
Easy to use:

It works on simple and easy principle and all that you need to do is to put a code. When you will unlock your lock you have to use the same code. Apart from that, the keyless lock also with voice features and both voices as well as code are easy to operate.

Access tracking:

In the smart lock, you will get the benefit of Wi-Fi. Thus once you lock is connected to your smartphone you will be able to access tracking. With this lock, many companies can keep track of their employees and can easily determine whether the employee has arrived at the workplace or not.

High security:

Safety

is the topmost concern for every home and family. A smart lock is much more secure than that of the normal lock. The smart lock works on code and if you face any kind of problem with the code you can change it at any time and that too in less than 1 minute.