5 Things To Know Before Replacing Your Door Locks
Congratulations! You've finally purchased the house you've dreamed of. So, what should you do? Give your home exterior and interior an upgrade? How about a new set of furniture? 
These are a few of the things most homeowners often focus on and think about when moving into a new house. However, there's something more important that they always ignore and don't care about—changing their home's locks.
Changing your home's locking system is one of the first things you must do after purchasing a new home—especially if it has been someone's home for many years. After all, you'll never know how many people can access it before it is turned over to you. 
If that's the case, you may visit J & L Pacific Lock & Key or other professional lock replacement services in your area. They're the ones to call when dealing with locksmith concerns. This way, you'll be able to protect your home and your family from burglars and intruders. 
But before you do so, here are some of the most vital things you might need to know:
The Difference Between Replacing and Rekeying
Rekeying and replacing are the two methods often involved when changing door locks. Both of these techniques ensure that you'll never be able to open your doors using your old keys. So, if that's the case, then what's the difference between these two?   
Here's a brief discussion that will tell you how replacing door locks is different from rekeying and vice versa: 
Replacing Door Lock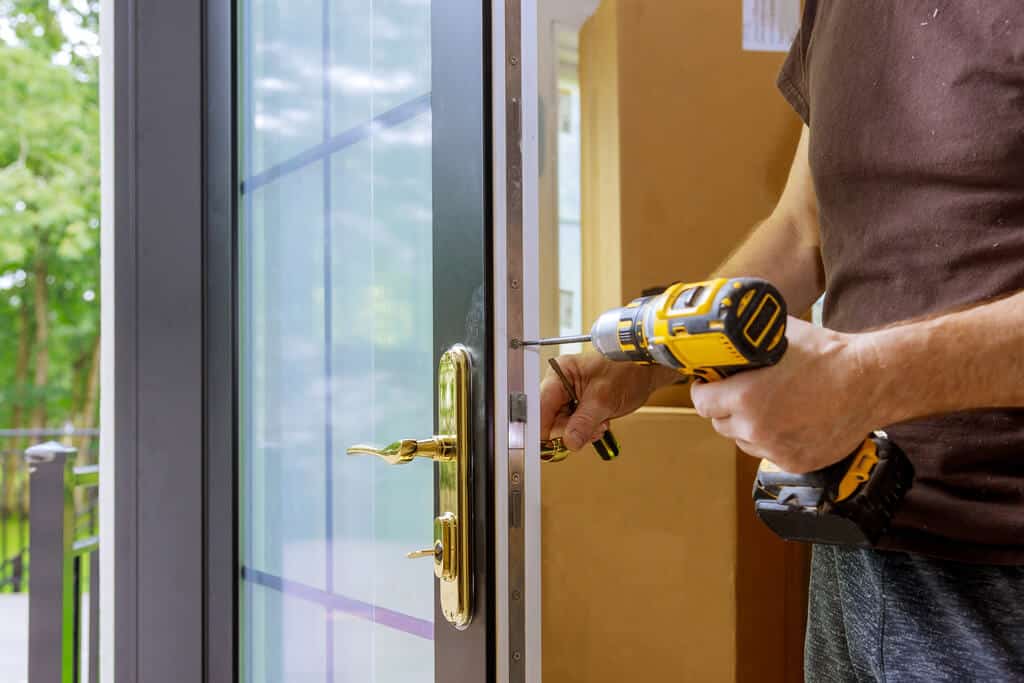 Source: bnbsecurity.co.uk
Replacing is a comprehensive process of ensuring strong home security. It involves removing the entire door lock, including its handle (if it's a lock-handle system), and installing a brand new one. It may cost around USD$80 to USD$300 per door lock, depending on the brand and quality.
In addition, replacing door locks often comes with a professional installation fee of up to USD$200. But if you want to save on your budget, you may look for DIY door locks instead. They come with a free instruction manual that you can use to install them on your doors properly. 
Rekeying Door Locks
In most apartment-style properties, rekeying door locks is the most common way to change door locks. Unlike the other one above, this process doesn't require the removal of the entire door lock. But, it involves the realignment of springs and pins inside the mechanism of the door lock to make it a perfect match for the new key. 
Professional rekeying by a certified locksmith may cost around USD$80 to USD$160. But if you want to do it yourself, you can purchase a rekeying kit for only around USD$15 to USD$25. It may be your best option if you don't have a budget for professional locksmith services.
Rekeying When Moving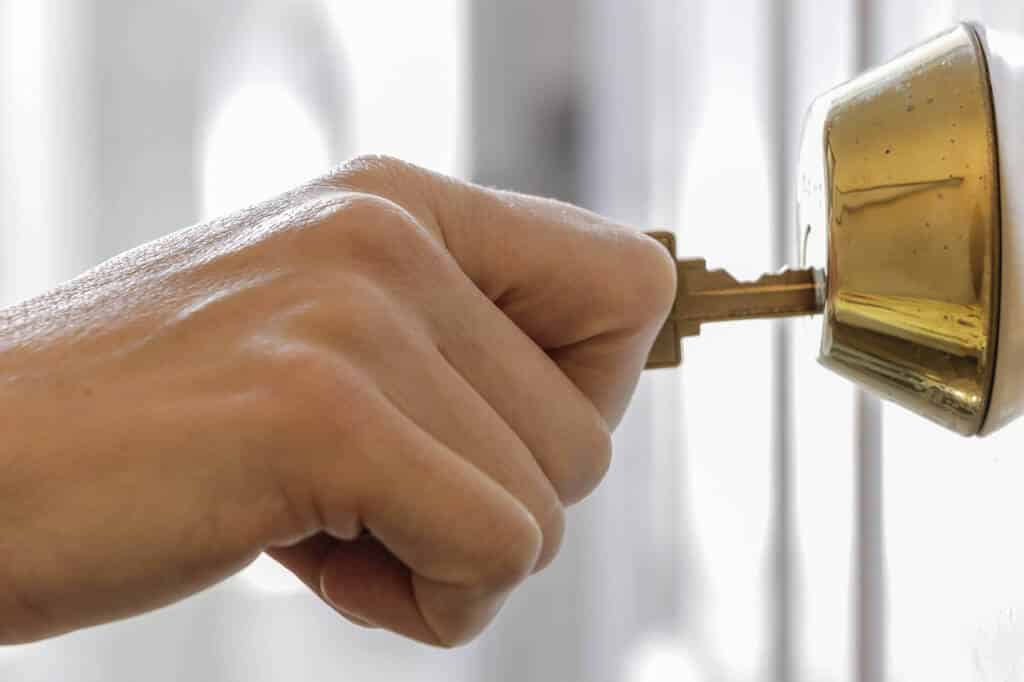 Source: locksmith.com
When a house, whether old or new, is under construction, many people—including real estate agents, home contractors, and subcontractors—often have keys that give them access to its doors. As a homeowner, you don't want your home's security to be in the hands of those people, no matter who they are. Therefore, your door locks must be rekeyed, though this is typically the responsibility of your builders. 
Rekeying is ideal every time you move into a different house. After all, you'll never know how many keys exist that can gain access to your doors. Therefore, when buying a property, whether old or new, you should set your sights on rekeying your door locks. If you plan to rent a property, it's best to check your lease contract for clauses regarding changing your door locks before you proceed—you might need to surrender a new duplicate key to your landlord.  
Replacing Damaged Door Locks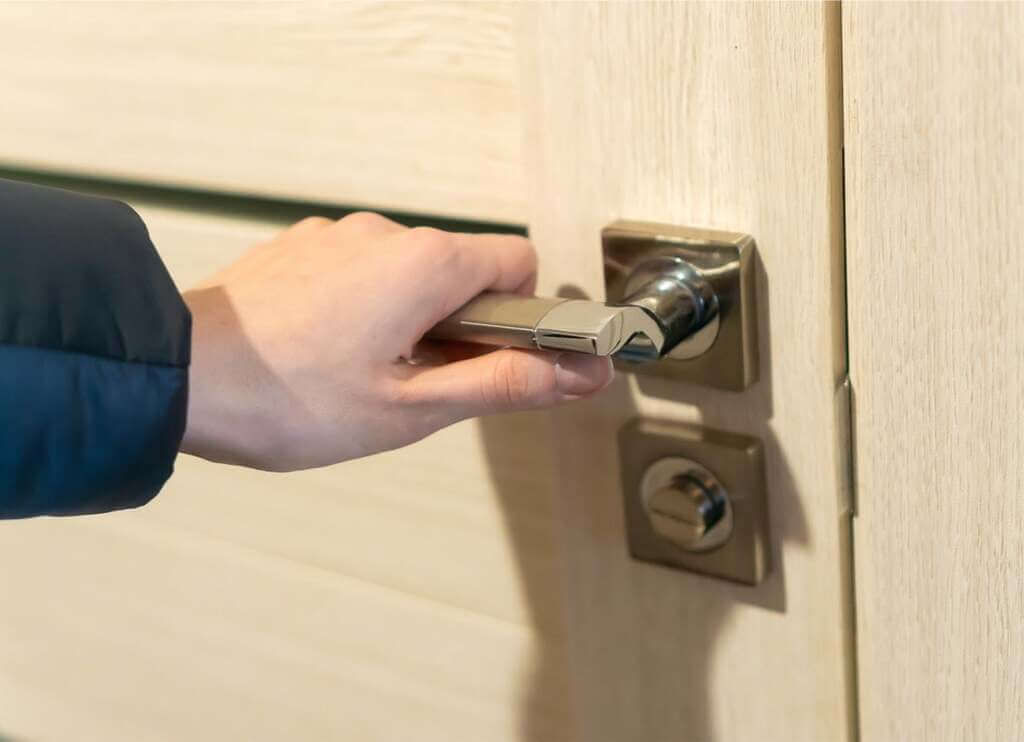 Source: bobvila.com
Like all mechanical workings, door locks wear out over time. Inserting the wrong key into your locks or repeatedly locking and unlocking your door may eventually cause damage to the internal mechanism of your locking system. It may lead to a key that can be difficult to turn or one that's a bit challenging to pull out. 
In this case, rekeying your door locks might not be your best option to address the issue. That is because rekeying cannot undo a damaged locking mechanism—pre-existing problems will still be there. What you should do instead is to have your entire door lock removed and replaced with a brand new one. Although it's pricey, you can't put money over the safety and security of you, your family, and your home.  
Changing Locks When Keys Get Lost
When you lose your keys, whether stolen or misplaced, it's essential to have your entire door lock rekeyed. In this way, you'll be able to prevent people who had your keys from entering your home or other facilities unauthorized. But why rekeying and not replacing? 
Rekeying is the most practical option since only the keys went missing, supposing that the internal locking mechanism is in perfectly good condition. You only need to replace the entire lock if the only key to that door lock has gone missing. That is because rekeying relies on the original key—without it, rekeying won't be possible. 
Better Locks Mean Better Security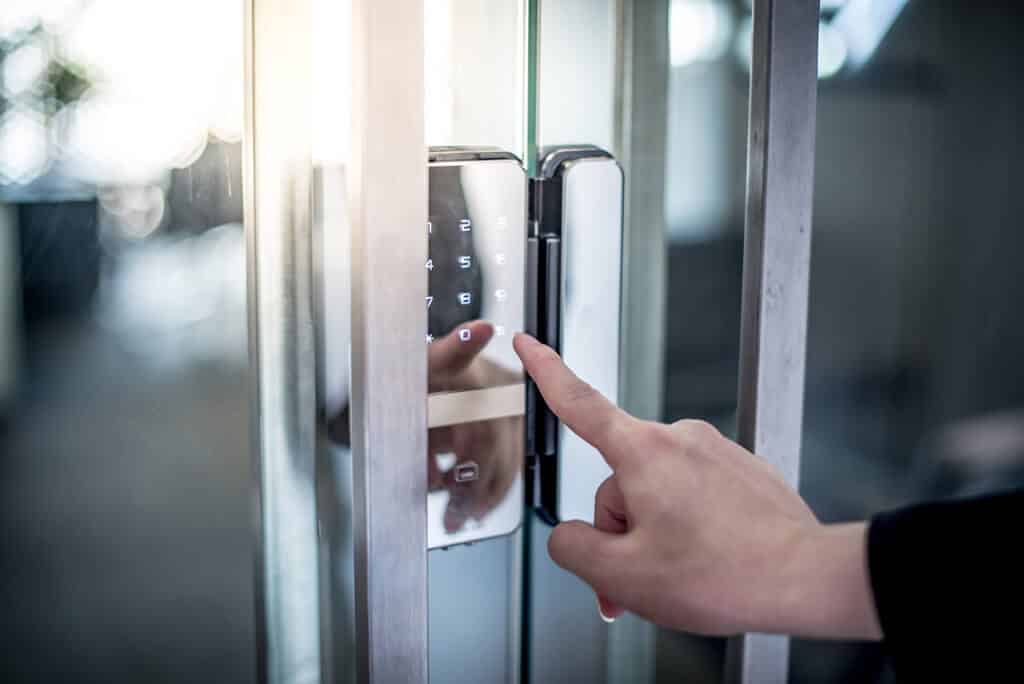 Source: my-taoci.com
After a series of illegal intrusions, burglaries, and hideous crimes, most homeowners prefer to upgrade their door locks to more secure ones. Modern locking systems offer highly-advanced technologies that simplify and improve home safety and security. Instead of using conventional and easy-to-misplace keys, modern door locks use keypads, key cards, or biometrics to open a closed door. Just think of it as unlocking your phone using a password. 
On top of that, modern door locking systems can be operated and programmed using your smartphone, tablet, or PC. It allows you to open and lock the door even if you're miles away from your home, just in case someone you know and trust needs to enter.
Also Read: Door Locks – Understanding Your Options
Final Words
Replacing your door locks is one way to maintain and improve the security of your home for the sake of you and your family. But before doing so, there are things you have to consider. These include the option to rekey instead of total door lock replacement, replacing damaged locks, missing keys, and modern locking systems.   
If you need door lock replacements, you may opt for professional services to ensure every mechanism is properly installed—if you have a sufficient budget. Otherwise, go for DIY instead—follow the instructions accordingly.