What You Need to Know About Designing Your Luxury Law Firm
It's important to decorate your law office in a way that is professional, attractive, and comfortable. The way one's office looks can make or break a client's perception and can ultimately impact whether or not he or she wants to work with you. Your office is the first thing that people see when they enter your law space; oftentimes, they will notice the way the office looks before even meeting you or anyone else on your team.
In addition to making a space look professional and comfortable, it's also a good idea to make it luxurious. Not only will a luxury office be aesthetically pleasing to look at for you and your team, but potential clients will also be intrigued by this gorgeous space. This post will give you some tips on how to decorate and design your office to be luxurious. 
How to Make Your Law Firm Luxurious
There are a lot of things to consider when designing your law firm office to be the right amount of luxurious and professional. A life insurance attorney pointed out, "It's crucial that lawyers decorate their office with their potential clients in mind. Lawyers need to design and decorate their space to fit the kind of people that will be visiting it." With that being said, here are some tips that will make your law firm's office luxurious and can be incorporated into any kind of law
office space.
Make it Modern
This is true for any kind of office space but is especially true for law offices as many people expect to be impressed when they enter a law firm's space. There are a number of ways to make your space modern, here are some ideas: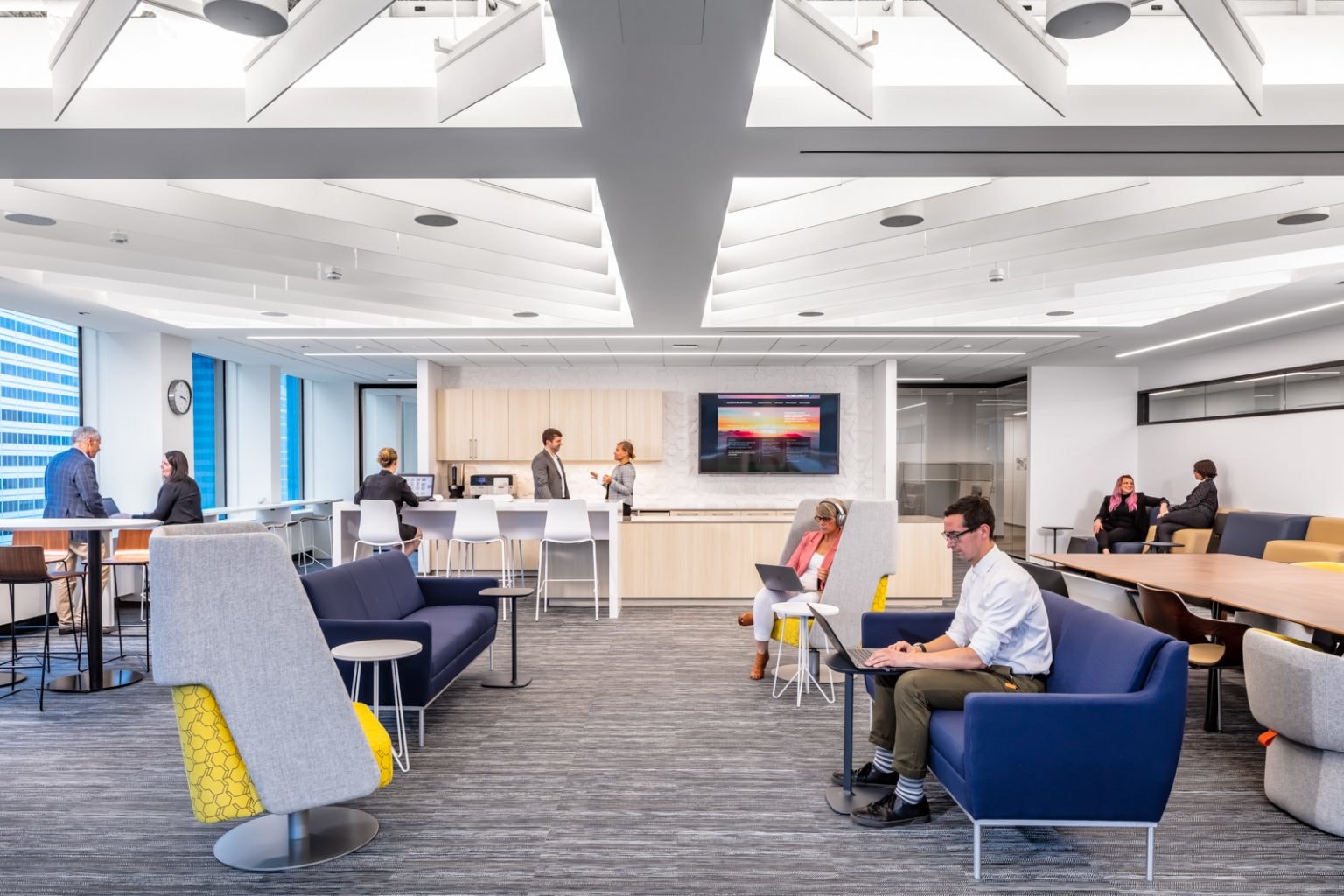 Source: skender.com
Incorporate art- art is the easiest way to make a law office modern and luxurious. Look for eclectic and unique pieces of art to hang on the walls and around your office. Art will instantly add a modern edge to space.

Show off your technology- technology is another easy way to make a space look modern. Consider showing off your computers, televisions, and other technology by strategically placing it in a sleek space that is otherwise bare besides your technology devices. 

Paint your office white and use accent colors- this is a modern interior design risk that companies all over the world, mainly tech companies, are using. A white office looks luxurious and classy and adding an accent wall, perhaps red or blue, will add a modern look to it.
Incorporate Transparency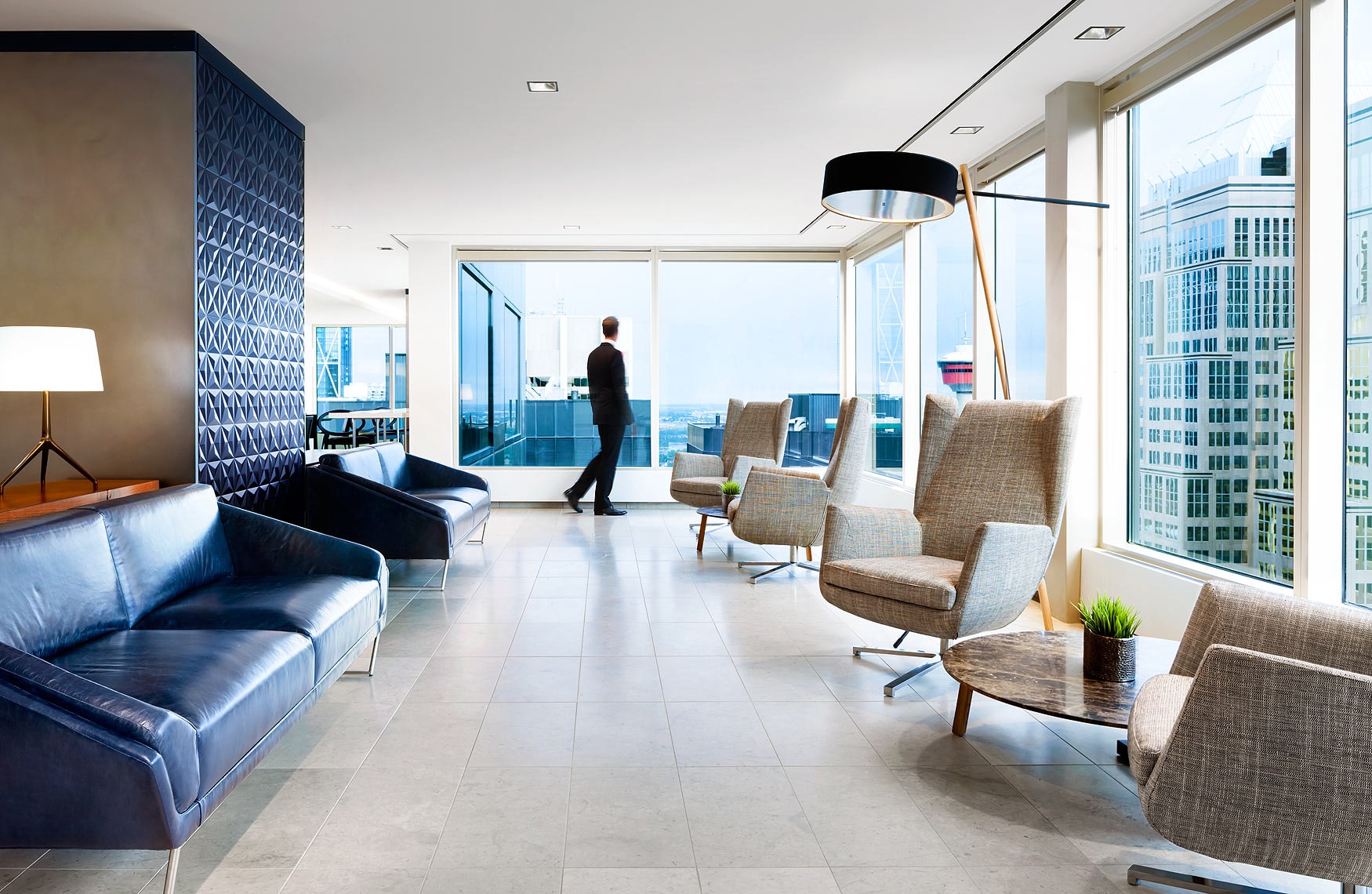 Source: rackcdn.com
Incorporating transparency is both a metaphor and a luxurious interior design choice for law offices. Transparency in a law firm's office space can mean including glass walls to show what is going on behind closed doors; or it can mean adopting an open floor plan, also showing off what is going on behind the scenes. Transparency is beneficial for both employees and potential clients because it looks luxurious and sophisticated while also reinforcing organizational habits and community.
Additionally, glass walls and open floor plans will make space look bigger and will maximize the square footage in the space. Clients will enjoy this luxurious design because it is current, up to date, and aesthetically pleasing to look at. 
Pay Attention to Lighting 
Lighting can make or break the way that a person feels in a space. Lighting can have a positive or a negative impact on a person's emotions, and in a law office where a client often comes in already with emotions on their mind, it's important to create only positive emotions with lighting.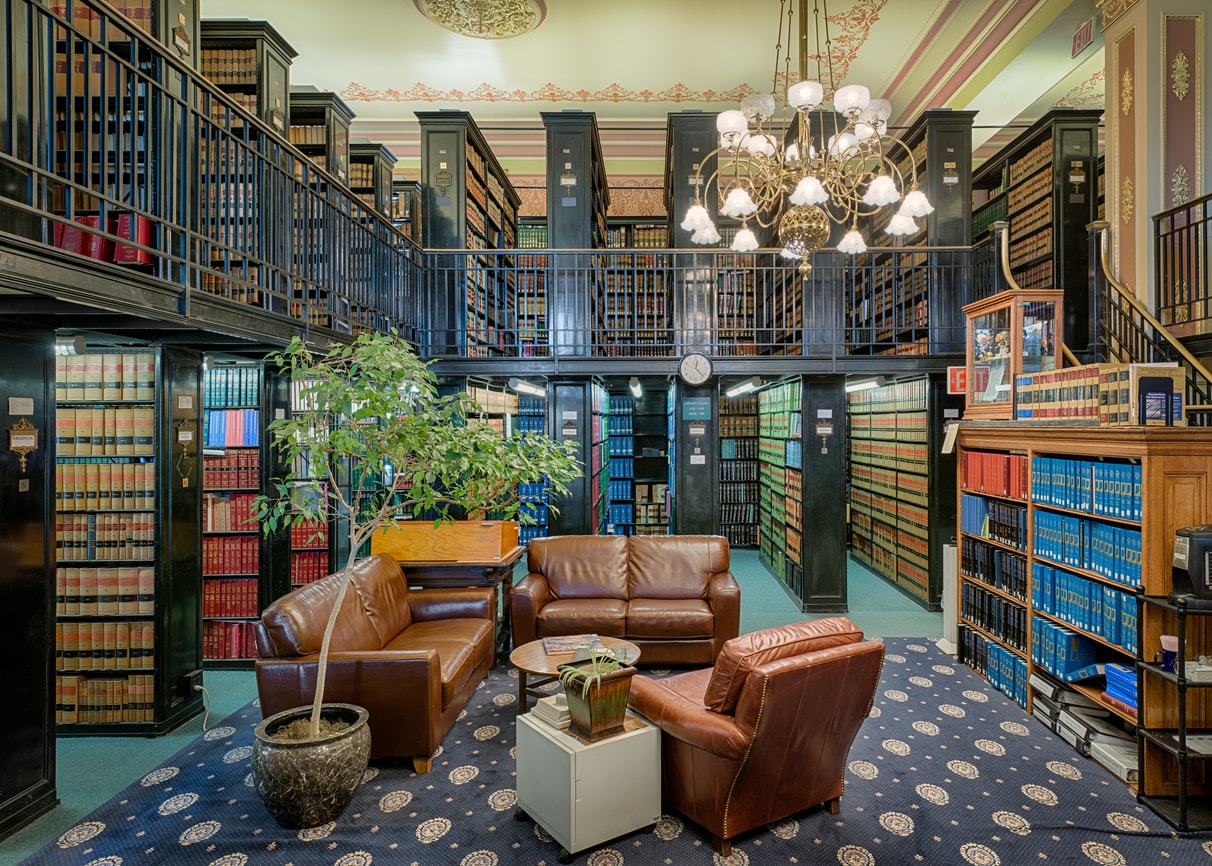 Source: bdfllc.com
When thinking about luxurious lighting in your office, make sure to not make lighting too bright. Lighting that is too bright is uncomfortable for the eye in any given situation; however, it can be especially uncomfortable to the eye when under stress; and law offices house a lot of stress for both lawyers and clients. Fluorescent lights are often harsh on the eyes because they are known to be bright and to flicker. Consider installing LED lights that can be dimmed.

In addition to the light bulb that you are installing, it's important to pay attention to lighting fixtures. In order to create a luxury law office, lighting fixtures should have a minimalist yet modern look to them. This means that law firms can make their space look authentic and luxurious with hanging lights rather than typical lights that are installed right into the ceiling. A luxurious lighting fixture can be a geometrically shaped light in the conference room or it can be a uniquely styled lamp in the waiting area.    
Also Read: Top 10 Law Firm Office Designs
Take Advantage of Your Law Library
Libraries are an interior design staple in law offices; they are both practical and aesthetically valuable to lawyers and clients alike. With the use of the internet and online law libraries, lawyers can look up information in seconds, making a physical library seemingly pointless. However, law libraries still have value and can pull together a law office making it look classic and luxurious.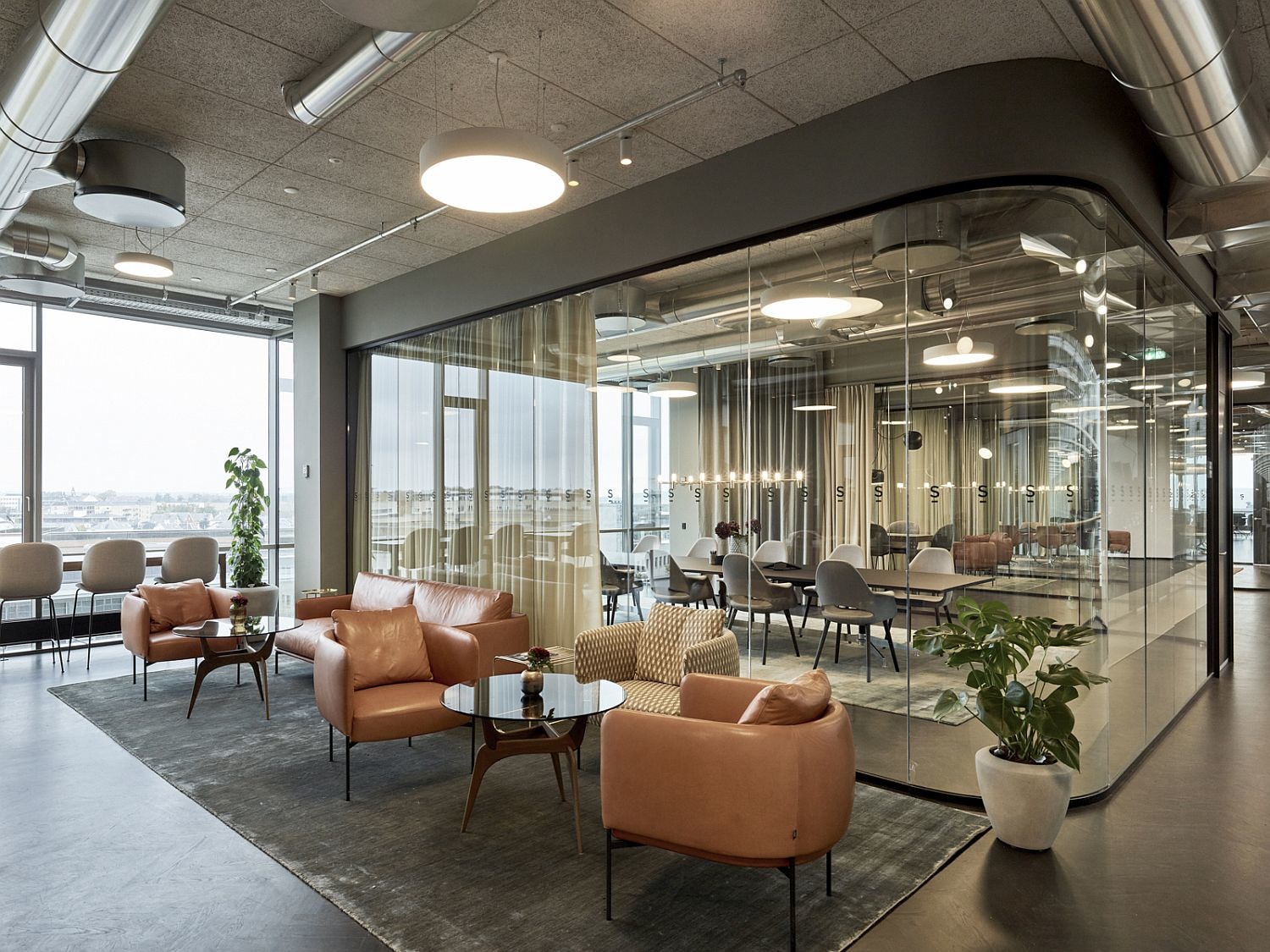 Source: decoist.com
Law libraries should feature books you read and had to study in college as well as the latest editions of each, this will allow you to have physical copies of information, as well as showing potential clients your extensive knowledge on certain subjects.
Though law libraries are still relevant, they can be condensed in size because of the internet. Take advantage of the extra space by filling shelves with awards and photos from some of your law accomplishments; this will make a law firm office look luxurious as well as professional and welcoming. 
Law and Luxury
As you design your law office space, keep these design tips in mind. Also, consider looking at other law offices' images online for inspiration. It's important to preserve luxury and law in your office as you redecorate.