8 Modern Window Treatment Ideas to Improve Your Home's Interior Design
 While adding décor items and furniture may enhance the overall appearance of your indoor space, window treatments go the extra mile in making the entire home more aesthetically appealing. Without window coverings such as shades and blinds, your home may appear unfinished, sparse, and less attractive. Below, we share the top eight modern window treatment ideas to help you boost the interior design of your entire home.
Plantation Shutters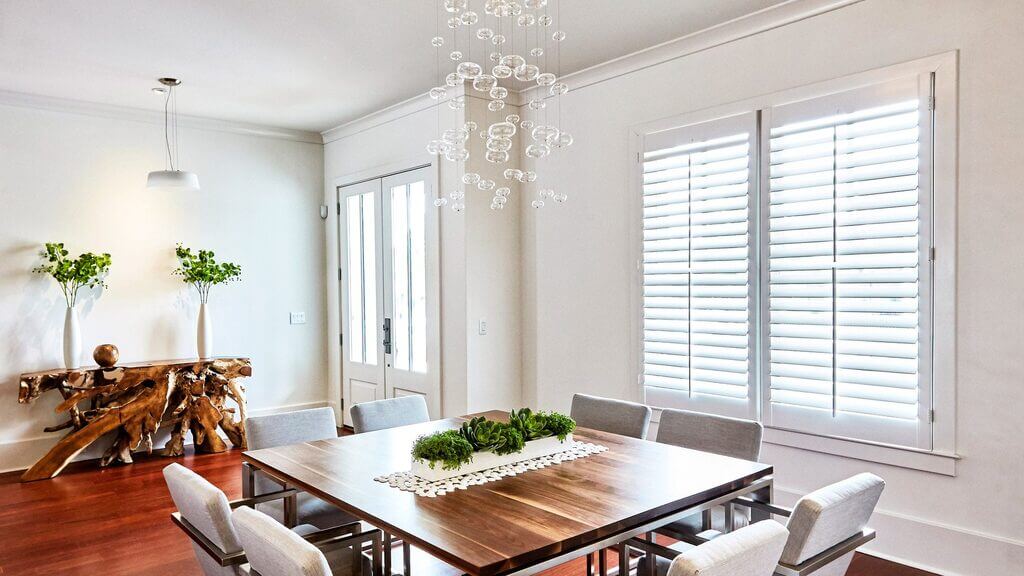 Source: realtor.com
Plantation shutters continue to rise in popularity as the best and high-end window furnishing options. They suit a wide range of home styles and add a dazzling design touch to any interior décor scheme. Their louvered design enables you to adjust the light flowing into the house while maintaining privacy to its best.
Most shutters are installed on the interior side of the windows, and depending on your taste and space, you can opt for a bi-fold configuration or single or double-hinged shutters. Plantation shutters come in a variety of materials and finish options to enable you to complement every interior décor. Reputable brands such as Doors Plus have showrooms where you can check out various shutter options and talk to experts to identify the best match for your interior design.
Roman Shades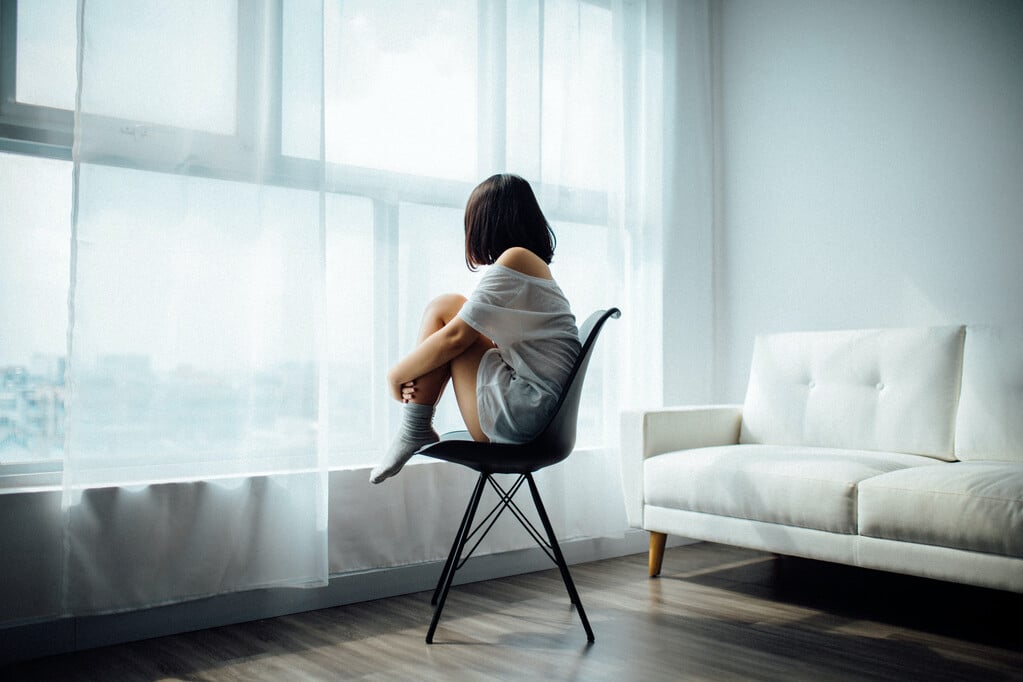 Source: Unsplash.com
If you are looking for a soft window treatment option with clean lines, roman shades might be what you need. What's unique about these shades is that when you close them, their fabric lies flat, but when raised using a drawstring, the fabric neatly folds into arranged pleats. Roman shades are available in nearly any fabric pattern to provide ultimate design flexibility. They are also perfect choices for insulation and privacy.
Cellular Shades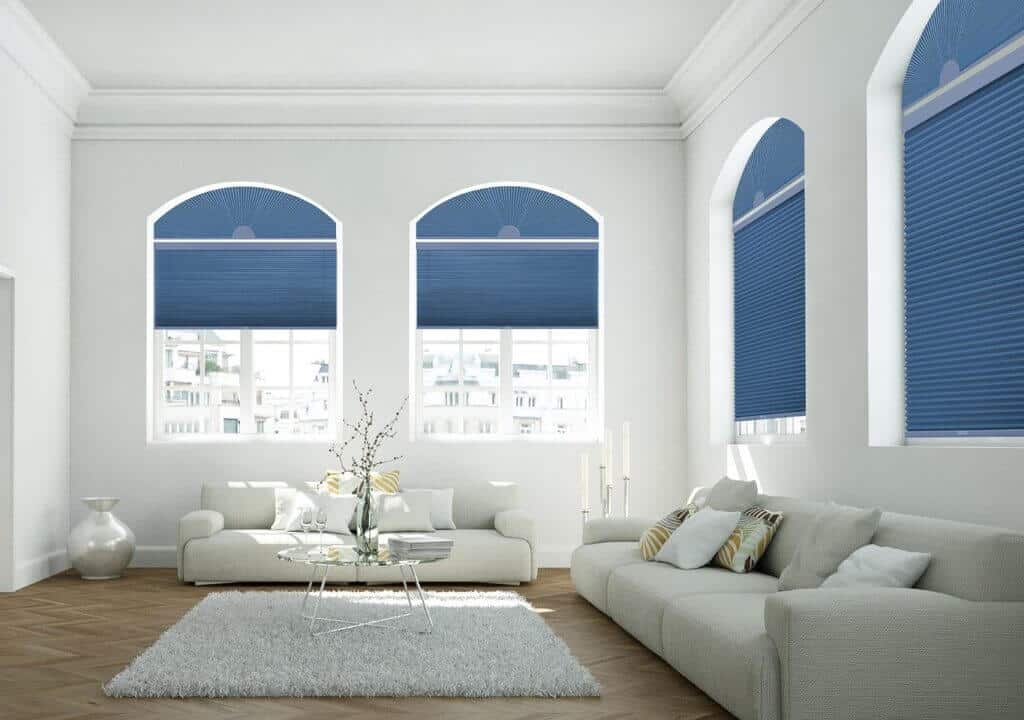 Source: venetawindowfashions.com
A cellular shade is a perfect window furnishing idea for bathrooms. These window treatment options have a unique honeycomb design that blocks incoming air through the window while allowing maximum insulation. You can fully customize cellular shades into a wide range of textures and colors to enable different light-blocking ability levels.
Most cellular shades consist of a cloth-like material or soft paper that covers your entire window from the top down. That's the feature that makes them perfect for bathrooms, as the shades allow for maximum privacy without blocking the window completely.
Venetian Blinds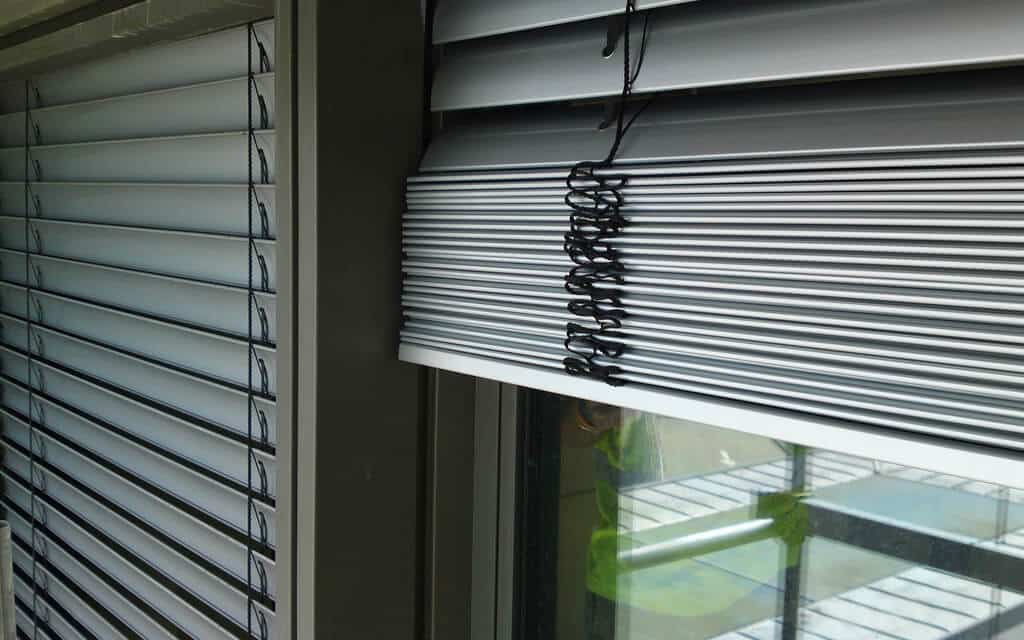 Source: accentblinds.com.au
Venetian blinds are among the most popular blind types in most homes today. You can select from a variety of blind finishes, including metal, wood, and plastic. Several companies now offer numerous options for the tape or the cloth strip along the blinds.
You may opt for a Venetian blind that coordinates with your home's décor or go for a neutral tone. When you need to filter the amount of light getting into the room, you tilt the slats upward or downward or lift the blinds using a drawstring.
Curtains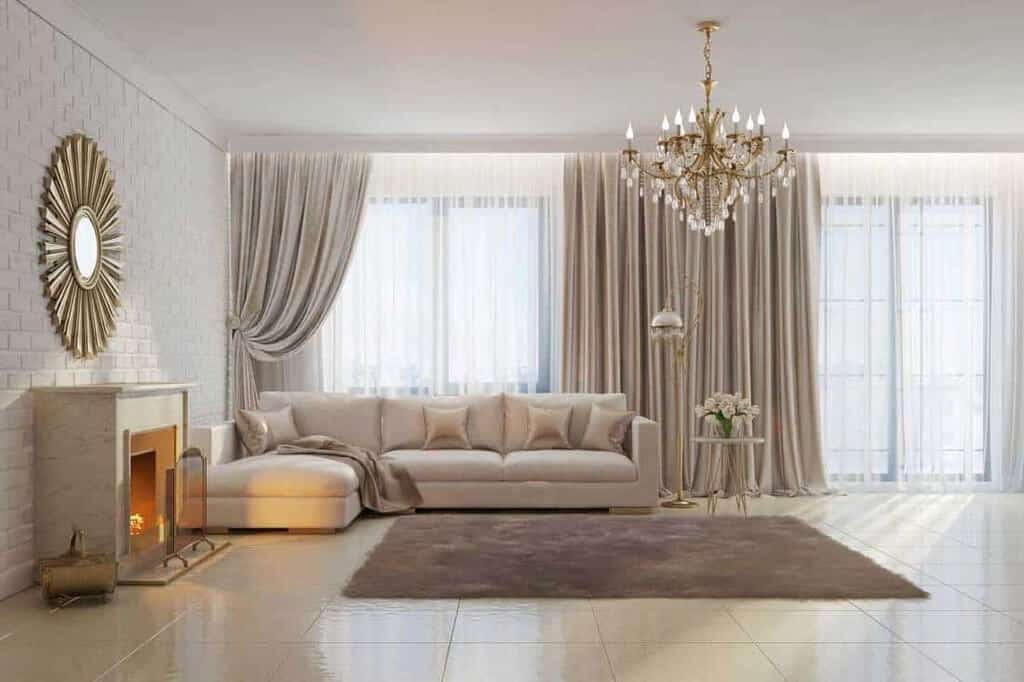 Source: homedecorbliss.com
Most modern curtains come in various materials, textures, colors, sizes, and patterns to complement any interior design look and boost the overall aesthetics of your indoor space. You can dress up your curtains by adding attractive holders to each side or a set of curtain ties.
Modern interior design has also shifted from the old curtain boxes to stunning curtain rods. Ensure you measure the width and height of your windows to determine the ideal curtain and curtain rod sizes of choice.
Valances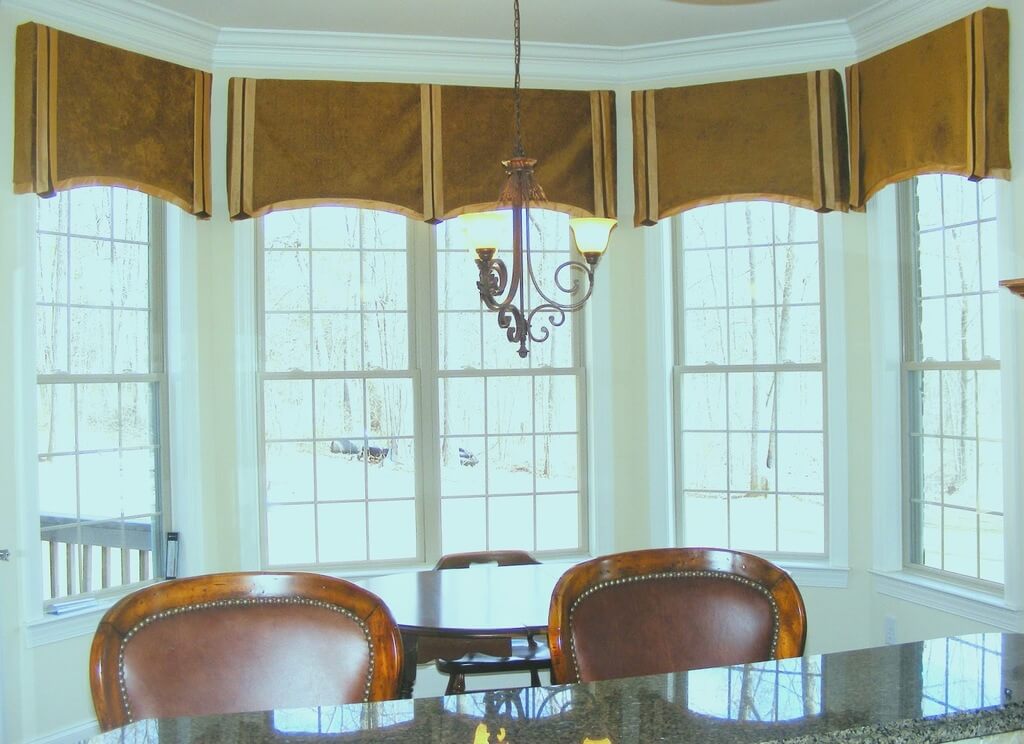 Source: blogspot.com
A valance refers to fabric layering on top of your window panel to add a little dramatic flair while making your interior space look cozy. You can also use valances to spruce up kitchen windows and other rooms where privacy at night is not a problem.
They can be placed over curtain panels to give them a formal look. If you are looking for a bit of cabana feel, opt for colored valances, especially those in coral shades with a curvy cut design. If you prefer a more modern and sleeker feel, go for linearly cut valances in neutral color shades, such as creams, grays, or beiges.
Double Blinds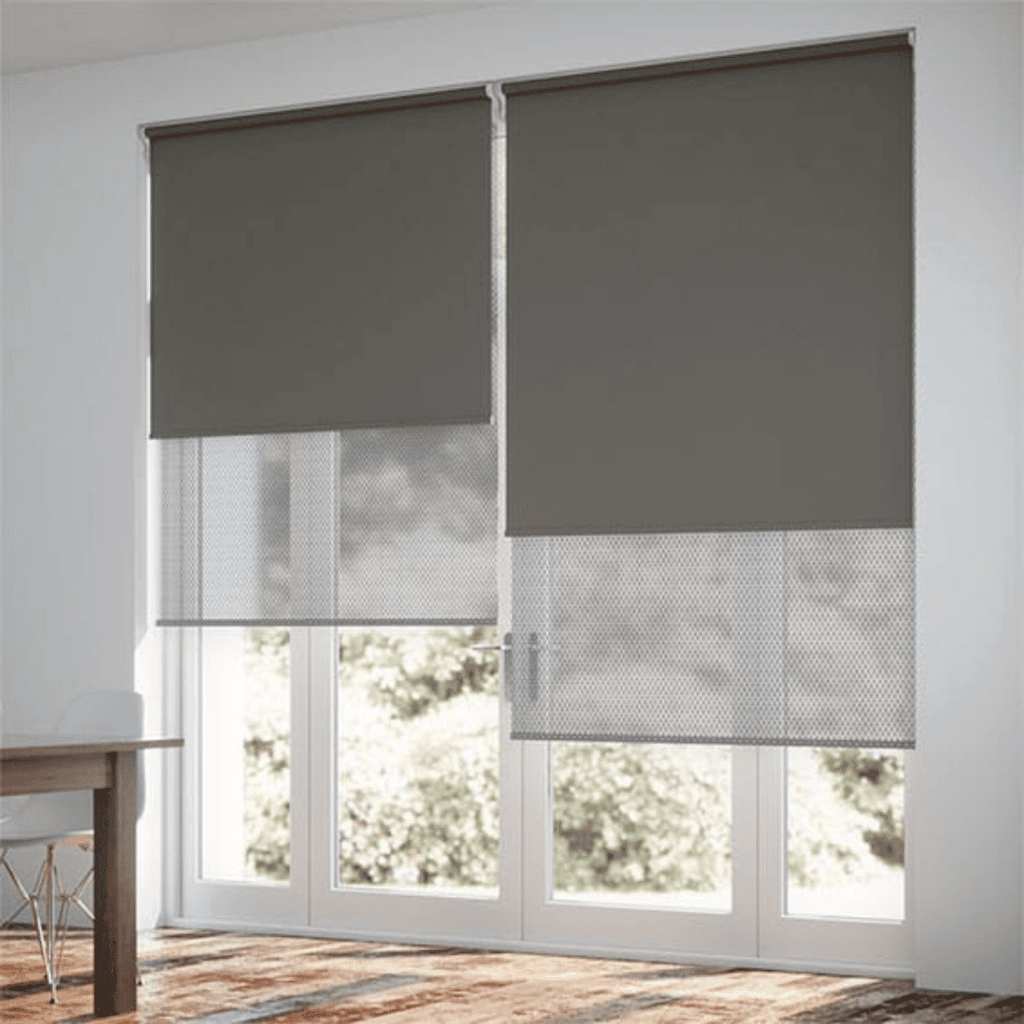 Source: decorartehomeok.com
Rather than having only a single curtain layer, you can opt for a double layer. Double blinds include an additional layer of dimension to your windows, making it easy to play around with patterns and colors. Your drapes or blinds can be neutral, have contrasting shades, or consist of printed fabric, giving your living space and window a little flair. Some people even prefer black blinds as they provide a darker shade that comes in handy during a blackout.
Also Read: The Importance Of Windows In Living Room Decorations
Window Film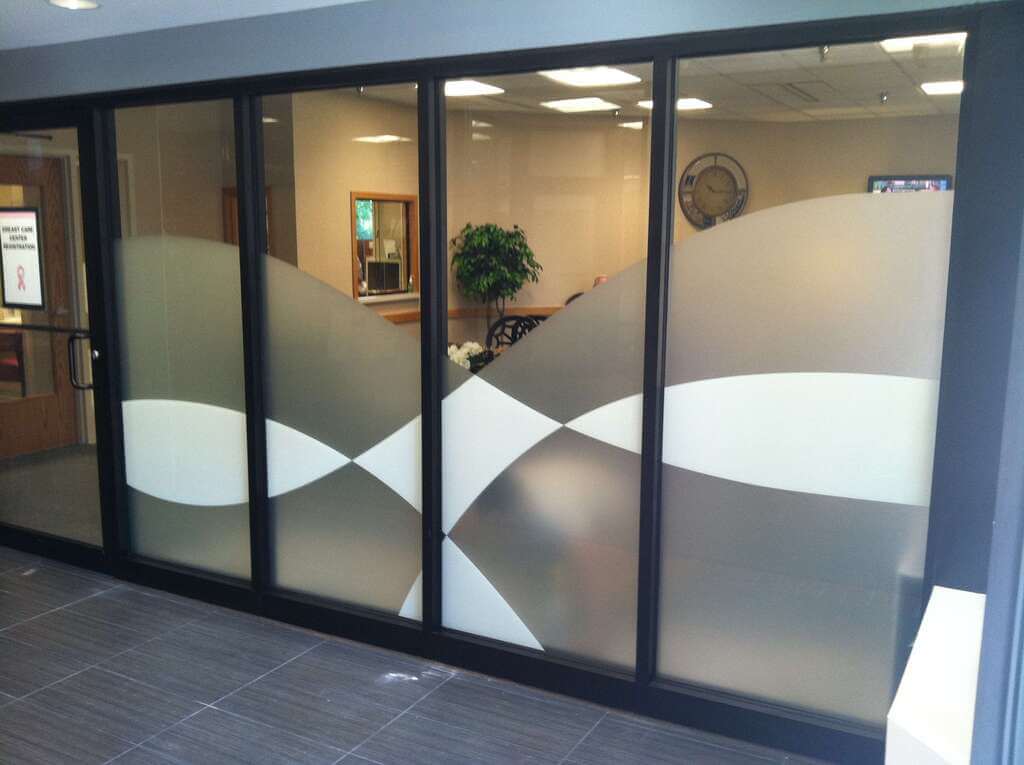 Source: commercialwindowshield.com
Window filming allows moderate natural lighting to get into your home without compromising style or privacy. Most decorative window filming options provide numerous designs with a beautiful matte and frosted finish to bring a fresh sense of style into your living space. 
You can never run out of window treatment options for your home, as they are many. However, consider factors such as light control, privacy and style, room function, décor, energy efficiency, and details to choose an option that suits your needs. Ensure you opt for a window treatment that complements Your home's interior design and décor.