Guidelines on How to Prepare and Paint Your Kitchen Cabinets
Your kitchen is a little heaven where all the matters about your meals will be handled. It is crucial to ensure that you are taking the time to have your kitchen sorted out easily to conform to the design you need. Notably, with changes in kitchen designs and cabinets, countertops have become a common practice. One of the big and important parts of the kitchen is the Kitchen cabinets.
In addition to having big, spacious kitchen cabinets, you want them to look elegant. What must you do if you desire to change your kitchen cabinets? Getting the best kitchen cabinets will be ideal either through an over fundamental change or painting them for a better design. One of the economically viable options is painting these cabinets. Ensure that you prepare the kitchen cabinets before beginning the process of your cabinets repair.
When you choose to invest in cabinet painting, you need to learn that this process will take several days or weeks. Proper planning must be done depending on the cabinets that you want worked on. There are a few options on how it can be achieved. One can hire a professional and the second option is to get your hands dirty and make it a  DIY project for yourself.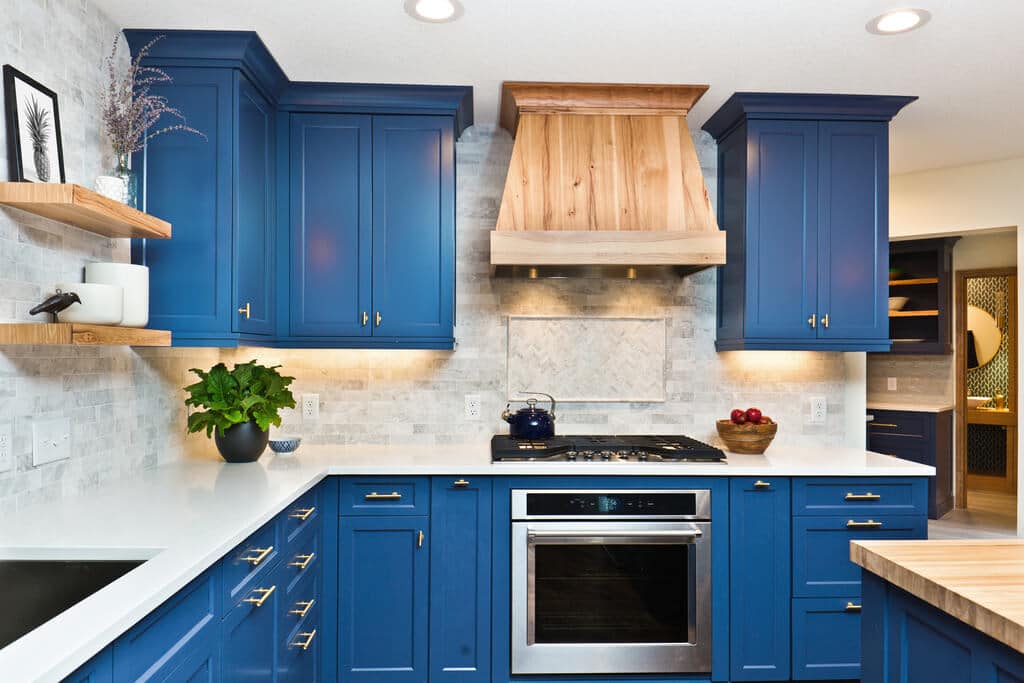 Source: kitchenbathgalleria.com
If you are working on your cabinets, safety is a crucial facet that must be considered. You need to make sure that you have the proper gear and tools requires to get the job done. There has to be a proper execution plan. There is a need to open the windows for ventilation purposes. In other words, having proper gear to help with the cabinet repair or painting will be ideal. What are some of the important aspects to consider while preparing to handle your cabinets and giving them a new look?
Remove Doors and Hardware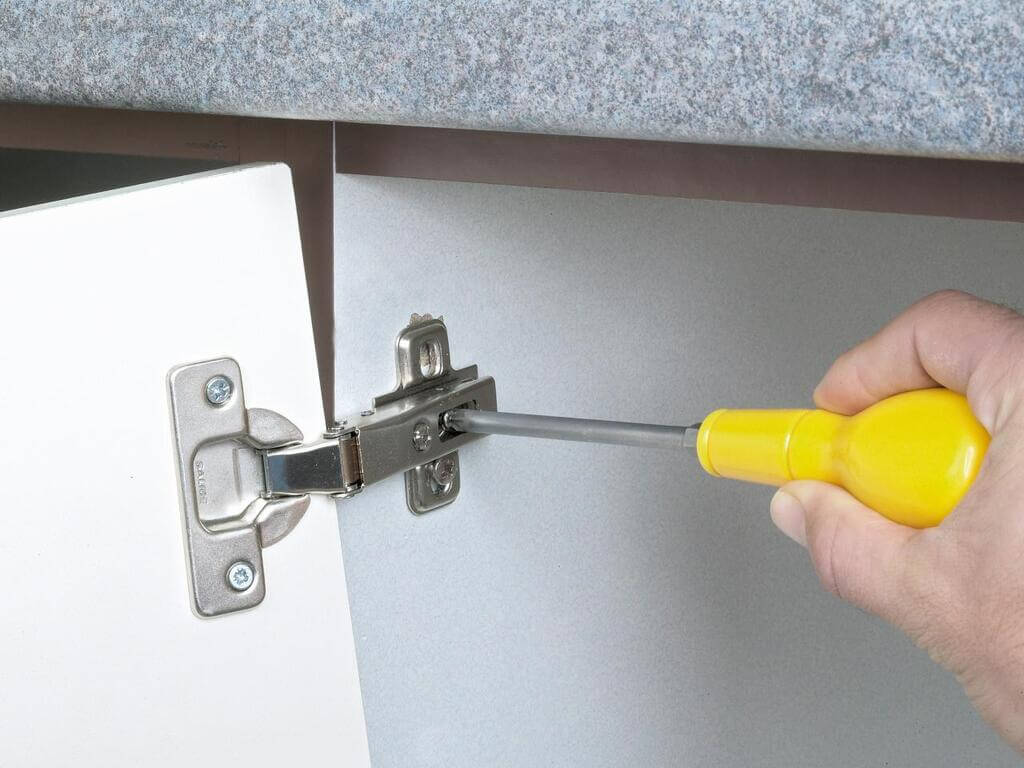 Source: greydock.com
While you want to paint these cabinets, checking on your cabinets' important aspects will be ideal. Check and remove the doors, knobs, and also drawers before initiating the painting process. The screws and the knobs that you remove should be stored properly, possibly in a plastic bag, to avoid possible loss. If you lose some of these important tools, then you are likely to have an unfinished cabinet. You may want to mark all the spots for knobs and screws.
Also, many individuals misplace the hinges while others use the hinges for the wrong place. You must store the hinges properly and, if possible, label them for easy tracking and replacement. 
Knowing your painting needs is also a crucial step that we cannot overlook before removing the doors and drawers
If you want to paint only the front of your cabinet, it would be unnecessary to remove the sides.
Clean The Surfaces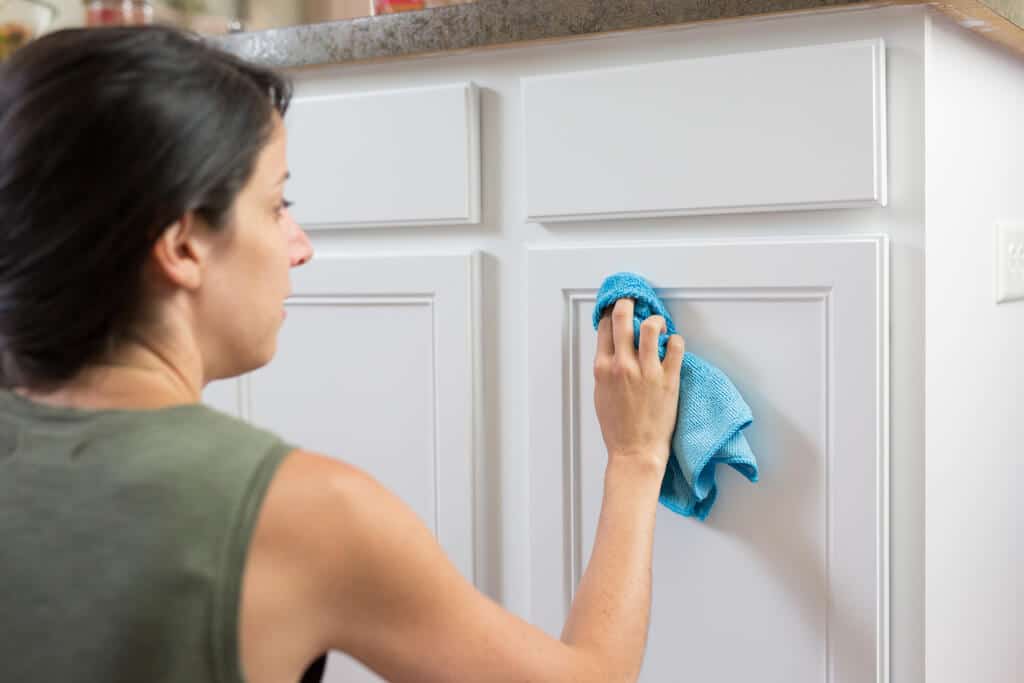 Source: cdn.apartmenttherapy.info
Kitchen surfaces are likely to have some dirt contributed by several things. Steam, grease, and food platers are some of the common things that you find on these surfaces. With his information, then you should know painting these cabinets in this condition will have substandard services. Ensure that you clean these surfaces before beginning to repaint them. It is crucial to have cleaning reagents and avoid soaking the parts with water.
Once you have cleaned the surfaces, you need to be patient for them to dry properly.
Also Read: Best Kitchen Cabinet Colors to Brighten Your Kitchen
Sand
Since painting these cabinets plays a crucial role in face-lifting, you need to do it perfectly. Sanding the cabinets before repainting or using kitchen cabinets coating will be ideal. Depending on the painting needs, you should be able to sand the areas necessary. You do not have to sand the inside of your cabinets if you do not want to paint. Be sure to sand to a certain point and avoid sanding all the paint. Sanding can be a bit tiring and may take a while so you may want to keep enough time for it, you don't want to rush the process.
Applying the Primer-Sealer
Applying kitchen cabinets coating will be perfect when you want to get the best finishing. With premier sealers, you can rest assured that this will reduce the chances of sanding on old finishes. You are using these sealers also aids in building a good base for semi-gloss or water-based paints.
Paint Your Cabinets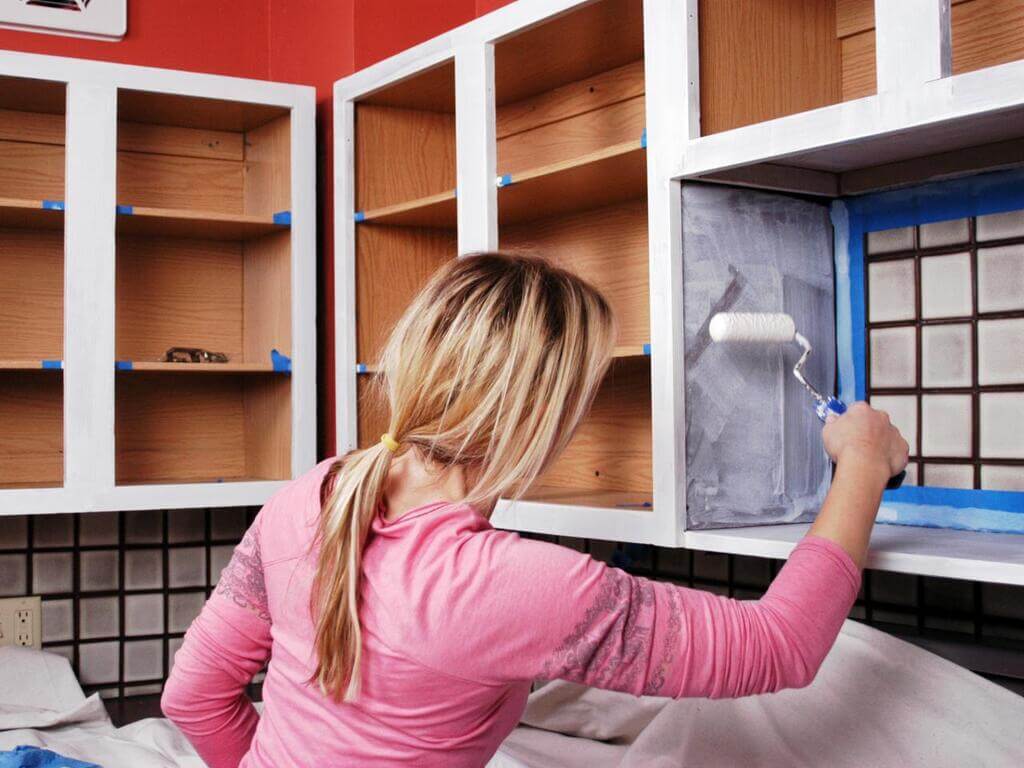 Source: diy.sndimg.com
It is time to paint your cabinets, ensure you choose the best wood Paint Kitchen Cabinets. Upon choosing wood Paint Kitchen Cabinets, you need to realize that you must give it time to dry for better results.